San Diego Symphony jazz guitarist John Pizzarelli and trumpeter Chris Botti were the featured artists in a musical program presented at the 20th Anniversary of Symphony at Salk on Aug. 29. The event raised $900,000 which supports Salk's scientific research and education outreach efforts. A tribute to Symphony at Salk's longtime honorary chair, Francoise Gilot-Salk was a highlight of the evening. Sponsors included Conrad Prebys and Debra Turner, Audrey Geisel, Joan and Irwin Jacobs, Liz Keadle and Martina and Daniel Lewis.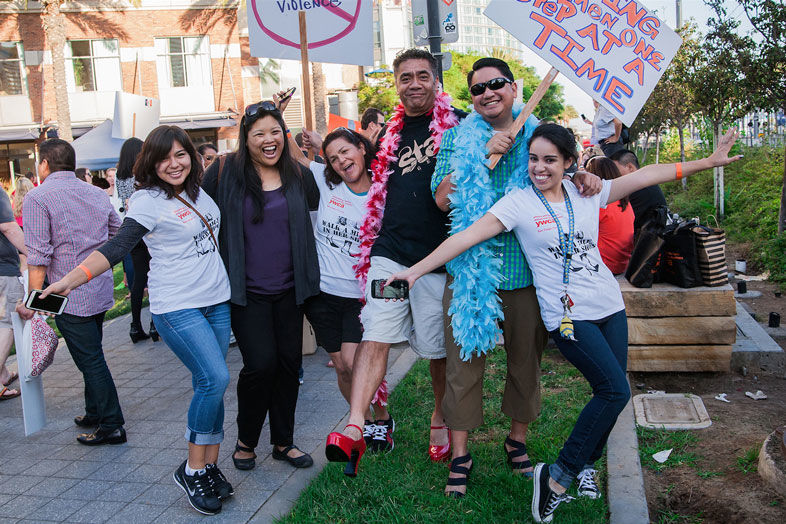 YWCA WALK-A-MILE
YWCA WALK-A-MILE
The 8th annual Walk a Mile in Her Shoes is being held on Oct. 8. Men, women and children will walk a mile in a pair of heels through downtown San Diego to raise funds for YWCA of San Diego County and its Becky's House domestic violence program. Becky's House  provides a 24-hour domestic violence hotline, an emergency shelter and transitional housing communities as well as supportive services, including counseling, legal, financial, housing and employment resources.
Solutions for Change, An Evening to Remember with our American Heroes was held on Sept. 19 at the Jet Source Airplane Hangar. Proceeds will benefit Solutions for Change who has delivered transformational solutions to solve homelessness for families and children through a self-sufficient model. Presenting sponsors included The Issa Family Foundation, Taylormade Golf Company and The Bob Baker Automotive Group/The Bob Baker Foundation.
President & CEO Jason Hughes and Executive Vice President David Marino of Hughes Marino, have been named Brokers of the Year by the Irvine Company. They have been consistently recognized by the Irvine Company for the past decade for being at the top of the brokerage industry. This year Star Hughes-Gorup and Tucker Hughes have been acknowledged by the Irvine Company as winners of this award.
The 2015 ISA World Adaptive Surfing Championship presented by Challenged Athletes Foundation, Hurley, Stance and City of San Diego is set to begin on Sept. 24 and will include 80 of the Top Pro and Adaptive surfers from 17 countries. Jeff Earl, founder and CEO of Stance is the presenting sponsor. Rancho Valencia and Jeff Jacobs and Annie Lawless, co-founder of SUJA Juice are hosting the 1st Annual VIP 2015 ISA World Adaptive Surfing Championship Beach Party on Sept. 26 at the home of Jeff Jacobs.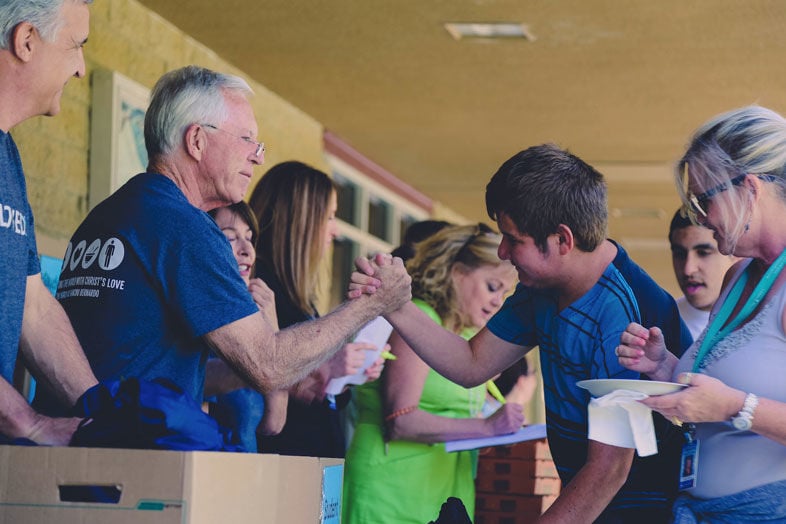 CRB OUtreach
CRB OUtreach
CRB Serve Day, Church at Rancho Bernardo opened their church to North County San Diego Community and asked their members to get out in the community to give back. Projects were set up all over the community including painting the Boys and Girls Club of Escondido, packing welcome home kits for military returning from service and a variety of other work projects.
The San Diego County Bar Foundation is accepting grant applications for legal services for the 2015 grant cycle until Oct. 1. SDCBF's grants are awarded to organizations that offer legal services and promote understanding of the legal system with funds used to assist victims of poverty, abuse and discrimination. The foundation's funds come from contributions as well as its annual fundraiser, "Evening in La Jolla" held on Sept. 19.
San Diego Rotary Club #33 presented its inaugural Pease Award to the Tariq Khamisa Foundation. The award was presented at the Club's Sept. 17 luncheon held at the NTC Liberty Station Conference Center. TKF was founded after Tariq Khamisa was murdered by a 14-year-old gang member, Tony Hicks. For 20 years, TKF has been fighting the issue of violence caused by San Diego's youth.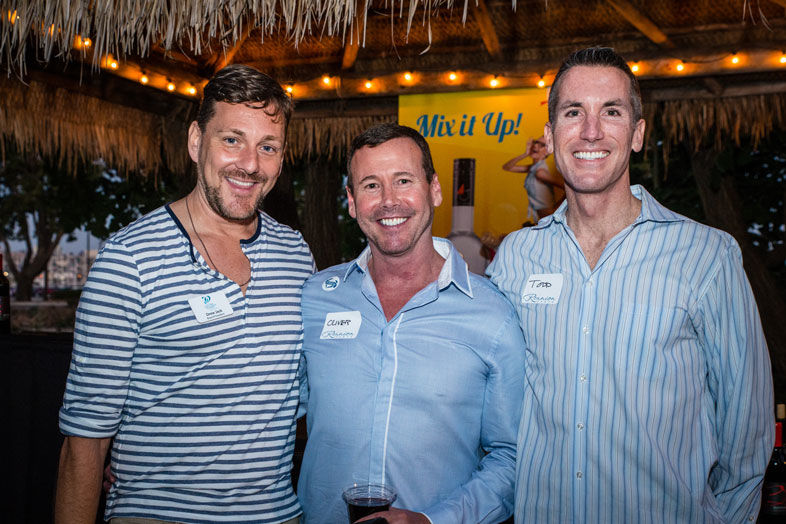 SAN DIEGO HUMAN DIGNITY REUNION
SAN DIEGO HUMAN DIGNITY REUNION
The San Diego Human Dignity Foundation and the San Diego LGBT Community Center hosted the Reunion on the Bay fundraiser on Aug. 8 at the Sheraton San Diego Hotel and Marina. Proceeds from the event provided a $25,000 grant to the San Diego LGBT Community Center for its Senior Resource program and the SDHDF's Aging with Dignity initiative.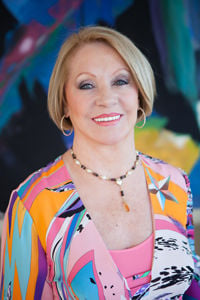 Joyce Glazer
Please send news items to Joyce Glazer at [email protected].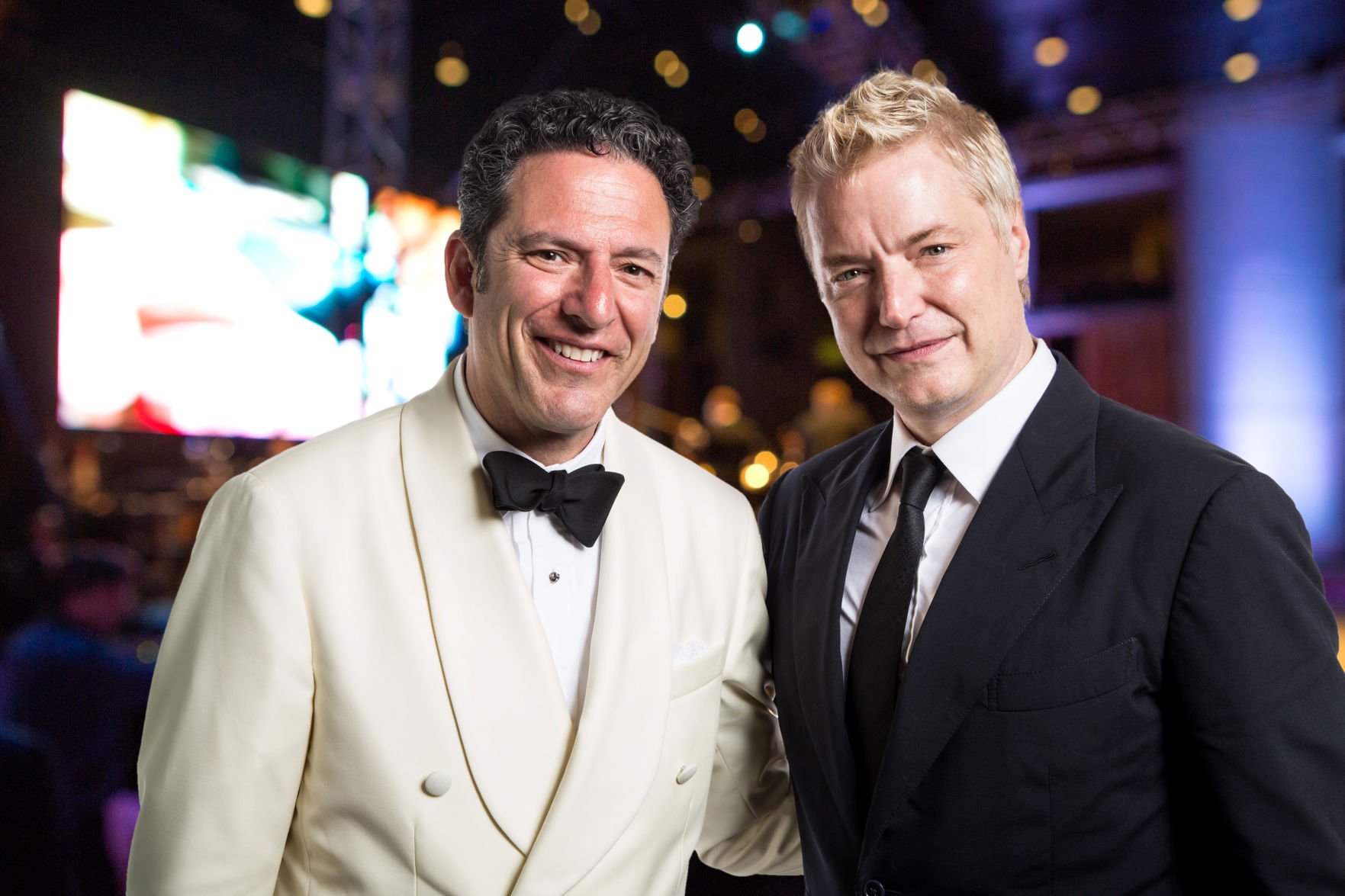 Joe Belcovson