Walden Family Services held its 14th annual Wine D'Vine event on October 13 at the Hyatt Regency La Jolla at Aventine. Mary Alice and Ron Brady were presented with the annual Walden Family Services Fostering Hearts Legacy Award for their support over the last 10 years, including their Gr'mere's I'mpossible Fund designated to purchase necessary items for children entering foster care. The event raised $850,000 to further the organization's mission of providing care and support to foster children and families. Harley and Maryanne Sefton provided the entertainment featuring Grammy award winner Peter Frampton.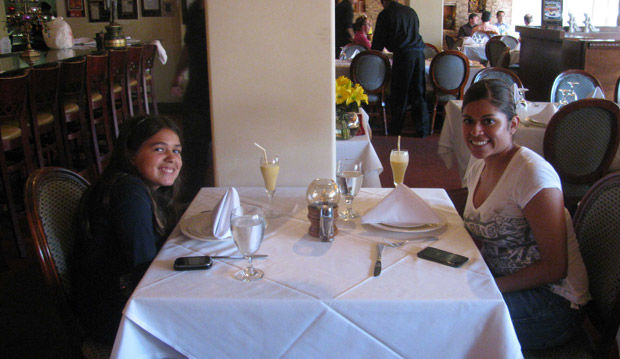 Big Brothers Big Sisters
Big Brothers Big Sisters of San Diego County's 55th Annual Gourmet Dinner was held on October 12 at the Hyatt Regency La Jolla at Aventine raising $730,000. Bill Brennan received the Person of the Year, and Paul Hering was recognized with a Lifetime Achievement award. Title sponsors were Frank Subaru and Marsh & McLennan Agency. The funds raised will support 570 children in the program for a full year with life-changing mentoring services.
GenerateHope held Love40 Challenge Dinner Auction on September 16. The event was held at the Omni La Costa Resort and was chaired by Ros Nideffer, a two-time French Open doubles tennis champion, raising $163,000 for survivor programs of the "comeback from Love-40" stories of trafficking survivors. A benefit concert was organized by Paul Starkey Productions and was held at Humphrey's, raising $90,000 toward the startup of an additional GenerateHope Recovery Home planned to open in 2018.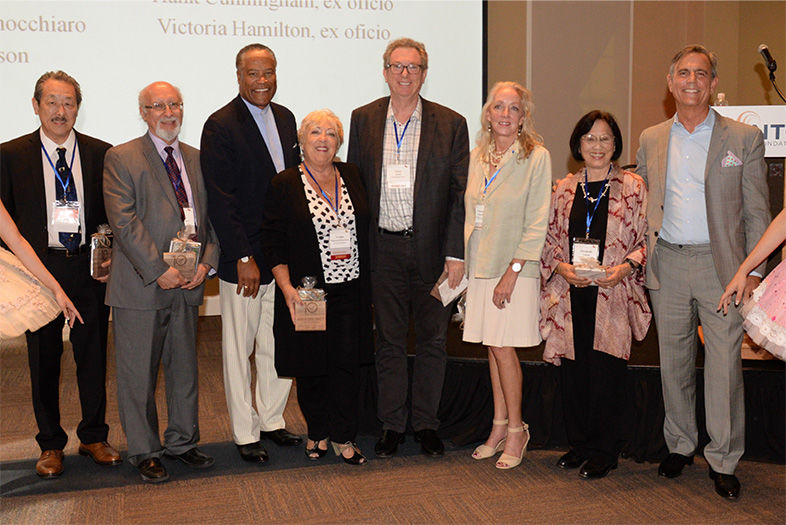 ARTS District Liberty Station
On October 13, BRAVO ZULU Celebration was held at Liberty Station honoring the 10-year anniversary of the Opening of ARTS District Liberty Station. In the Navy, when the Bravo Zulu flags are flown together, it means Well Done! The event raised $52,000 to support the NTC Foundation's planning efforts for a new see-seat performance venue at ARTS District Liberty Station.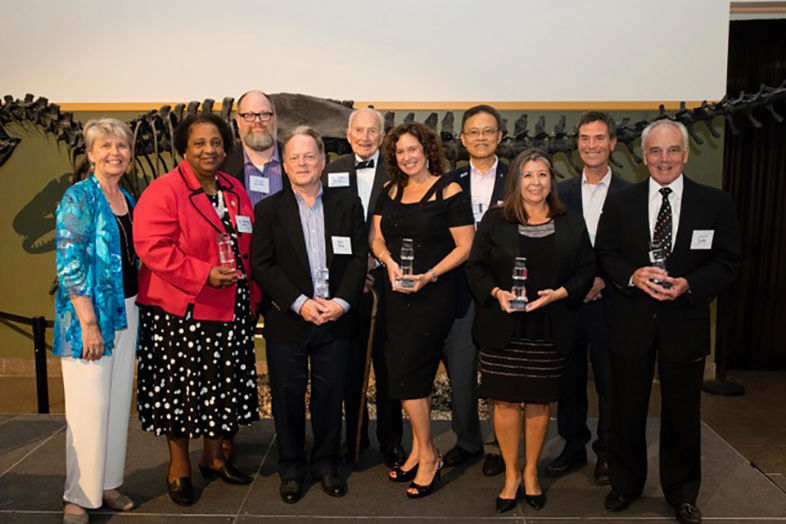 Word by Word
Eight San Diegans were honored on October 5 for their roles in promoting literacy and dialogue. The "Word by Word" awards were presented by A Way with Words. The event was held at the San Diego Natural History Museum. Sponsors included the Dr. Seuss Foundation, KPBS, Procopio, and Lounsbery Ferguson Altona & Peak. Dr. John Carson and Kathlyn Mead were among those honored. The $24,000 raised will benefit Wayword, Inc., the San Diego educational nonprofit that produces A Way with Words.
The New Children's Museum held its annual benefit event on October 14. The $70,000 raised will support creative and innovative programs for children and families. Sponsors included Bank of America, The Hampstead partners, San Diego Padres, Solar Turbines, SDGE, San Diego Honda Dealers, and US Bank.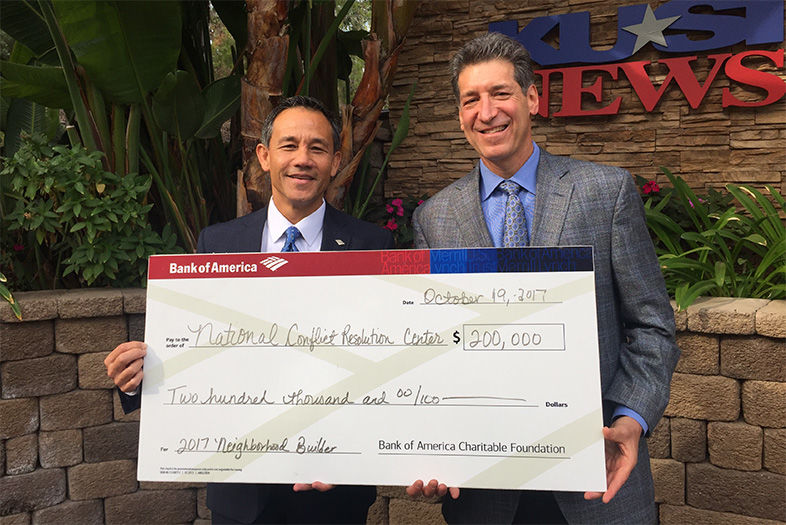 Bank of America and National Conflict Resolution Center
Bank of America recognized National Conflict Resolution Center as its 2017 Neighborhood Builder. They are recognized for their work in community issues, which contributes to economic and social progress in San Diego. The bank provides organizations with a combination of leadership development and $200,000 in flexible funding. "Nonprofits like National Conflict Resolution Center are instrumental to address critical community needs and strengthen the economic health of San Diego," said Rick Bregman, San Diego Market President, Bank of America.
Grossmont Hospital Foundation will hold its 32nd annual gala to support the David and Donna Long Center for Cancer Treatment at Sharp Grossmont Hospital. "Staying Alive – Disco Nights" is being held on November 4 at the Sheraton San Diego Hotel & Marina. Proceeds from the gala will go toward remodeling the cancer center to accommodate new technology and patient privacy.
---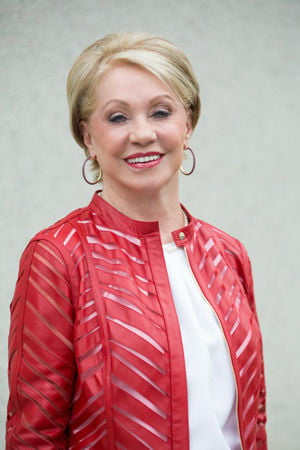 Joyce Glazer
Please send news items to Joyce Glazer at [email protected].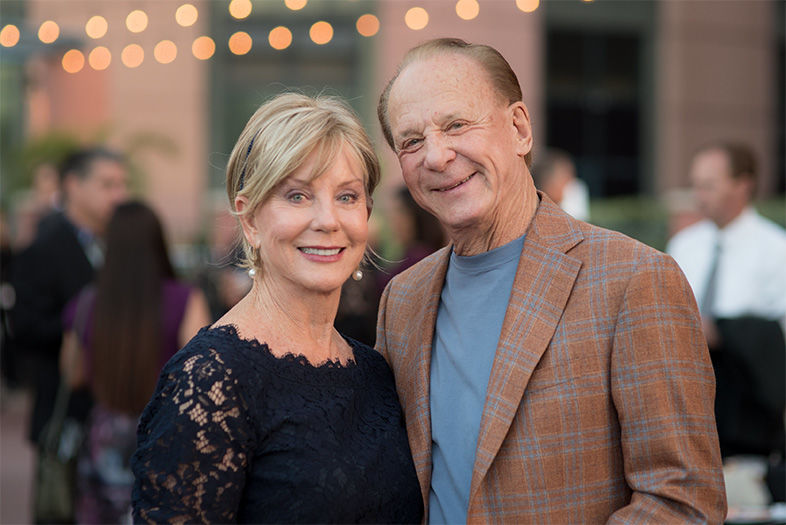 Ron & Mary Alice Brady at Wine D'vine