The cover of San Diego Magazine's August issue features Tony Gwynn waving goodbye to fans after his final game with the Padres at Qualcomm Stadium in 2001. Readers will also notice that every page in the issue is numbered 19 in his honor.
The feature story, "Remember Mr. Padre," is a compilation of Tony Gwynn memories that flooded San Diego Magazine's editors email boxes and social media feeds after the news of Tony Gwynn's death was announced. Editor Erin Chambers Smith said "We wanted to give fans a place to pay tribute to him alongside all the VIPs. And you know what's cool? The memories and sentiments are very similar, whether from a major leaguer or a little kid. He treated everyone the same. It was an honor for our staff to work on this."
WHO: Among the contributors are former Padres General Manager Kevin Towers, fellow 2007 MLB Hall of Fame inductee Cal Ripken Jr., San Diego County Supervisor Ron Roberts, and Gwynn's long time agent and business partner John Boggs. The memories shared by these and others paint a true picture of why baseball fans in our city and everywhere came to love Tony Gwynn so much. Accompanied by photos of Gwynn throughout his career, "Remembering Mr. Padre" is a story every San Diegan must read.
WHERE: The Tony Gwynn Tribute Edition is available on newsstands now at all major San Diego grocery stores, health food stores and bookstores and is available at 12 locations throughout Petco Park for 16 games.
MORE: Read the full story "Remembering Mr. Padre" here: http://www.sandiegomagazine.com/San-Diego-Magazine/August-2014/Remembering-Mr-Padre/
MEDIA CONTACT: Jennifer Rea, Marketing Director, [email protected] or 619.744.0523
ABOUT SAN DIEGO MAGAZINE:
San Diego Magazine, the city's leading lifestyle publication with an award-winning history, gives readers the insider information they need to experience the city to the fullest – the best in food, fashion, culture, business and people. For more information please visit sandiegomagazine.com, or follow us on social media: twitter.com/sandiegomag, instagram.com/sandiegomag, pinterest.com/sandiegomag, facebook.com/sandiegomagazine.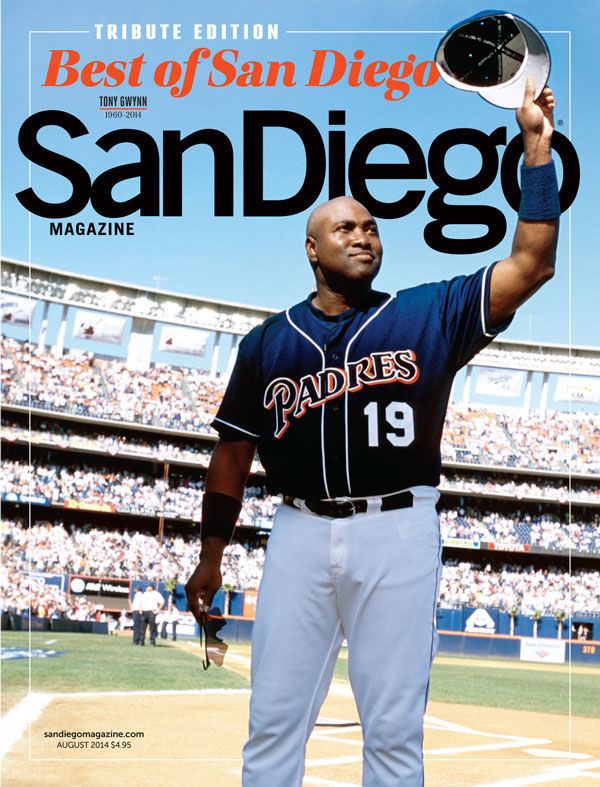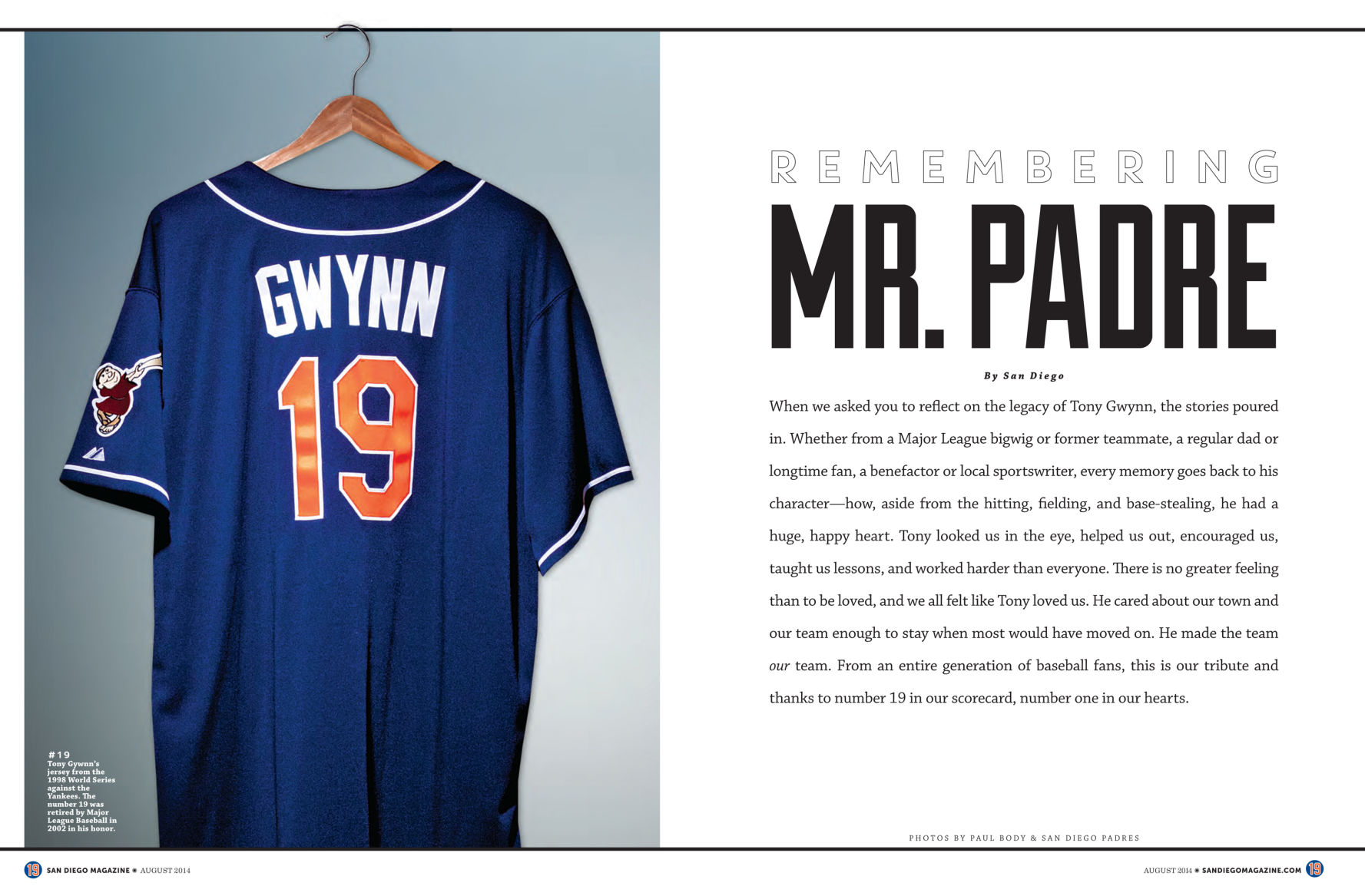 gloriat