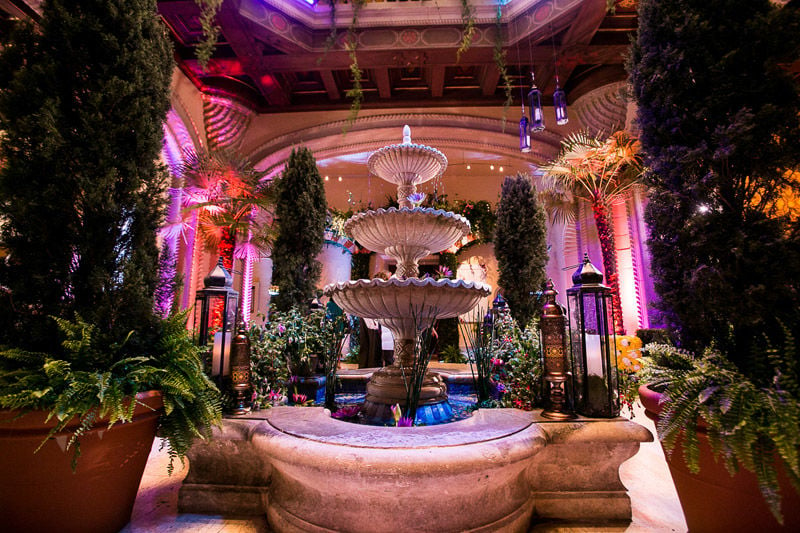 Bloom Bash – Art Alive
Bloom Bash – Art Alive
Bloom Bash, the 33rd annual Art Alive, The San Diego Museum of Art's signature fundraiser, bringing the Permanent Collection to life with floral interpretations, was held on Apr. 11. Art Alive 2014 featured 120 floral interpretations of works from the Permanent Collection. The Gardens of Alhambra: Heaven on Earth, the 2014 Rotunda design was created by Carlos Franco of Green Fresh Florals.  A total of $975,000 was raised to support the Museum's exhibitions, education outreach, programs and events throughout the year. The Audrey S. Geisel, Dr. Seuss Fund/The San Diego Foundation was the Signature Sponsor. The 2014 Presenting Sponsor was Conrad Prebys and Debbie Turner.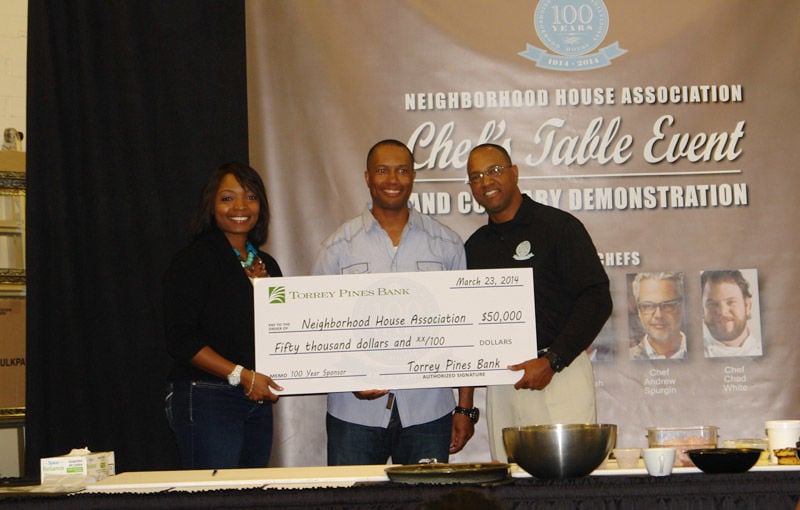 NHA Chefs Table – Torrey Pines Bank
Torrey Pines Bank presented The Neighborhood House Association with a $50,000 check at its Chef's Table event on Mar. 23. The event held at the NHA Central Kitchen, commemorated a century of building healthy families and communities. Celebrity chefs from around San Diego joined NHA in its efforts to promote healthy eating habits.
The Parkinson's Association held its Step by Step 5k at Liberty Station on Apr. 12 raising $280,000. Throughout the year funds were raised for research and at the Walk, the Association presented Scripps Research Institute a $250,000 check for the Summit4StemCell program. .  The Parkinson's Association Summit program is a partnership with the Parkinson's Association, Scripps Clinic and Scripps Research with the goal of using pluripotent stem cells as a patient therapy mitigating the symptoms of Parkinson's disease.  The Walk also included Paws for Parkinson's program where the Humane Society adopted out therapy dogs for people with Parkinson's.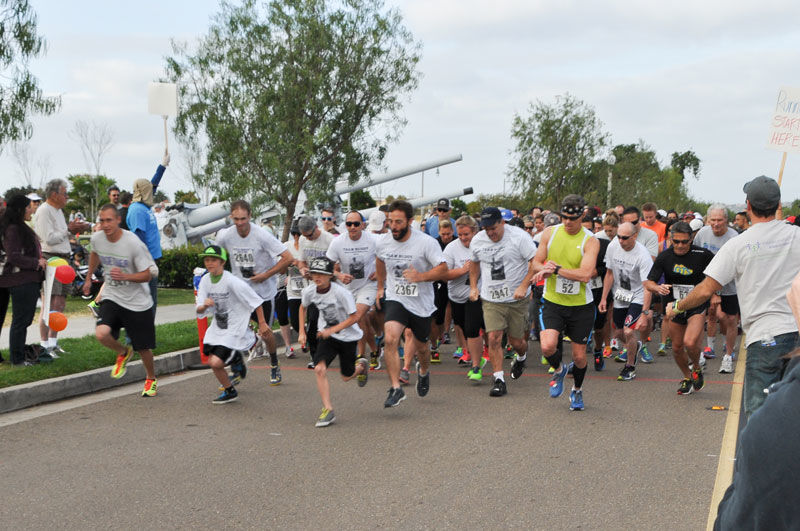 Run Parkinson's Association
On Apr. 12 Starbucks kicked off its annual Global Month of Service by donating the equivalent of 240,000 meals to Feeding America San Diego. Volunteers joined Starbucks partners, friends, families, customers and Vons local grocery store associates to fight hunger at the FASD distribution center in Sorrento Valley.
Frank Urtasun, Regional Vice President of External Relations at San Diego Gas & Electric, is Honorary Chair of the 4th Annual Celebration "Opportunity for Impact" hosted by Barrio Logan College Institute. Urtasun and SDG&E have been long time supporters of BLCI's comprehensive college-prep afterschool programs for historically underserved students and families. Proceeds from the event which is being held on June 3 at the San Diego Central Library will support the college programs offered by BLCI to disadvantaged kids and their families, most of whom will be the first in their families to graduate from high school. "It is an honor to recognize Frank for support of BLCI and our educational programs. SDG&E has been a major sponsor of the College Success Program since its inception in 2007 and we are grateful for this support," said Jose Cruz, Executive Director of BLCI.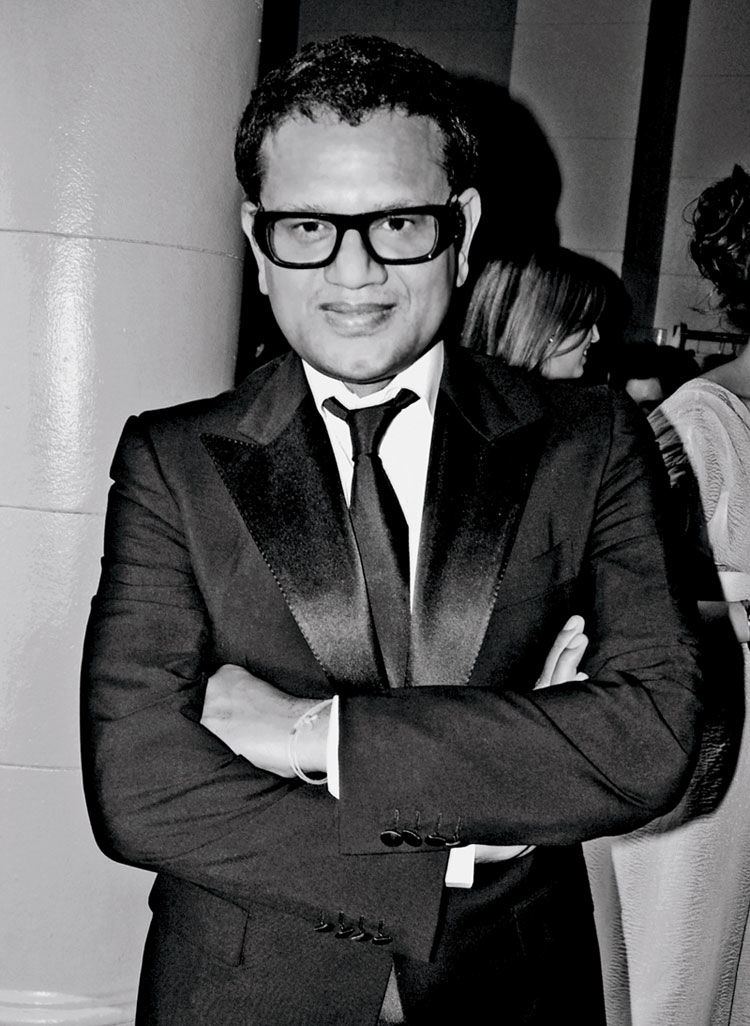 Naeem Kahn – Globe Guilders
The Globe Guilders of the Old Globe Theatre and Neiman Marcus will present Celebrating Couture 2014 featuring Naeem Khan on May 9 at the Hilton San Diego Bayfront. Proceeds from the event and its live and silent auctions will help fund the diverse artistic, education and community programs of The Old Globe, San Diego's largest performing arts institution, with over 250,000 theatre admissions and program participants each year.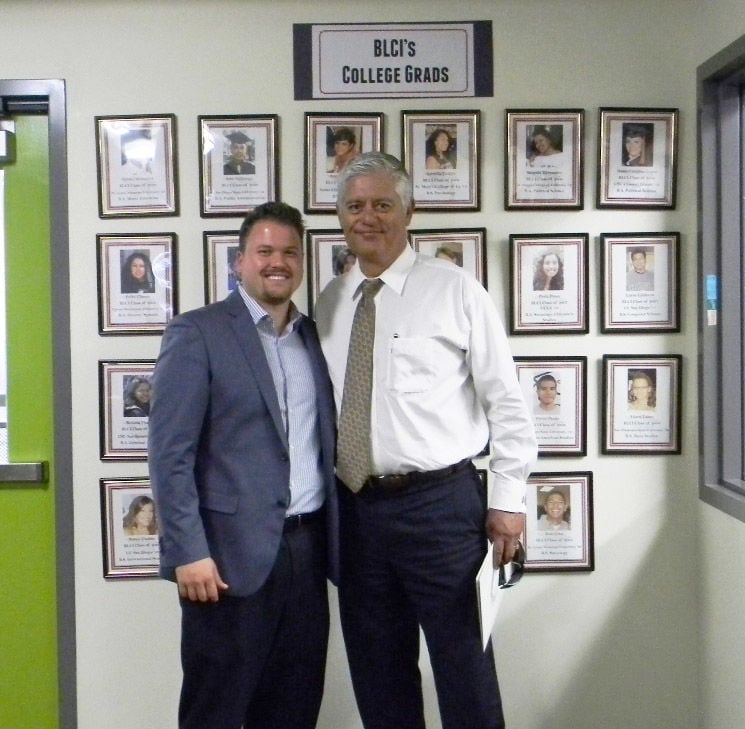 Jose and Frank Urtasun Barrio Logan College Institute
Jose and Frank Urtasun Barrio Logan College Institute
The 51st Anniversary Dinner of Planned Parenthood is being held on May 8 at the Hilton San Diego Bayfront. A $51,000 matching gift challenge is sponsored by R. Elaine Hanson and Bruce A. Robbins and their family. The family will match donations made at the dinner and all contributions will support the mission of Planned Parenthood of the Pacific Southwest.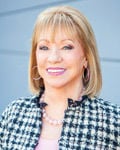 Joyce Glazer
Please send news items to Joyce Glazer at [email protected].