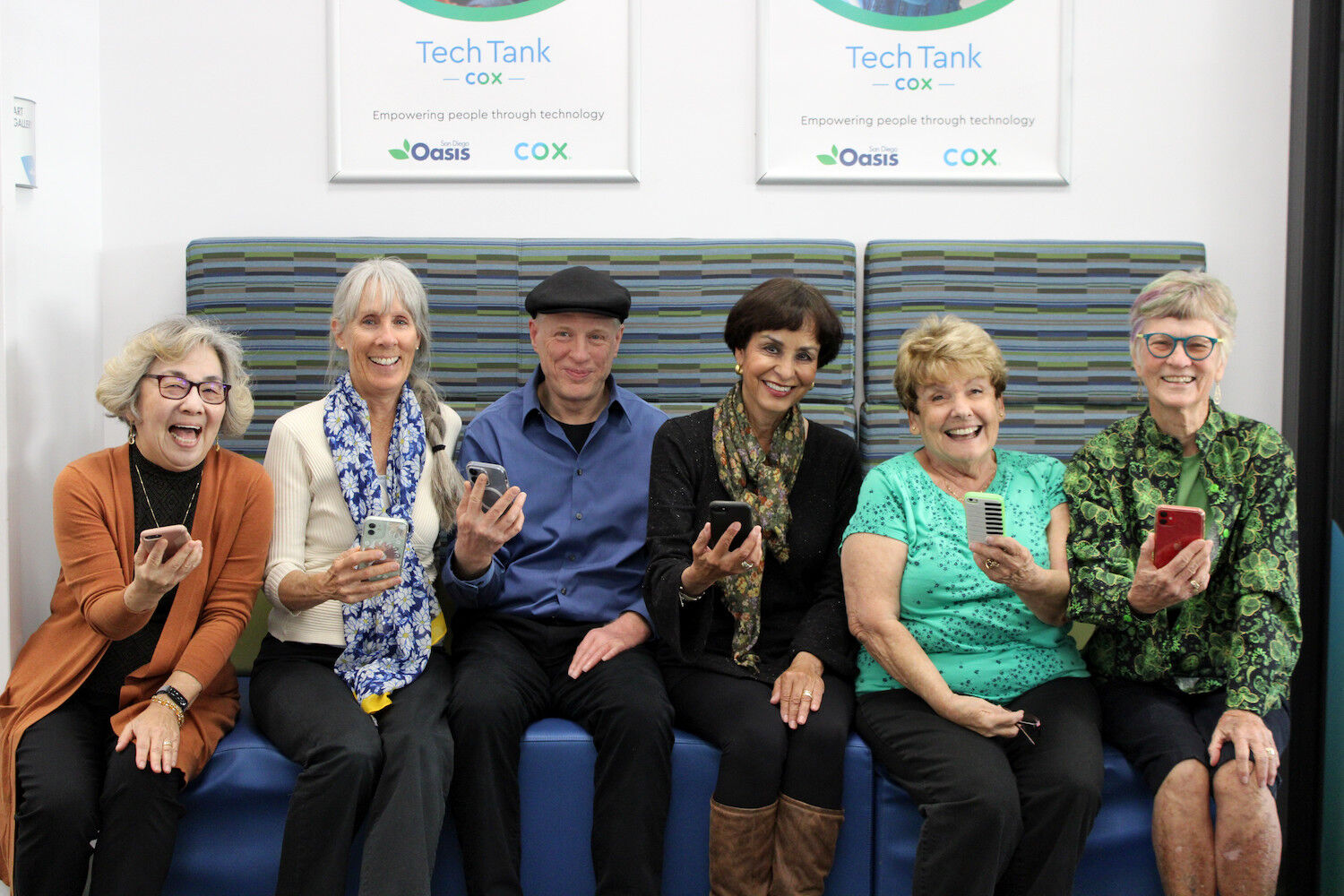 San Diego Oasis and Cox Communications have opened a Tech Tank where seniors can brush up on their skills to keep in touch with loved ones and live more independently. The Tech Tank at Oasis's Grossmont Center location offers free one-on-one sessions and demos, as well as $5 workshops for apps and personal devices, and a Cox Smart Home education hub that focuses on smart technologies around the house. San Diego Oasis's Tech Tank was funded by a $300,000 donation from Cox. 
Feeding San Diego and the Comic-Con Museum are asking local K-12 students to share their interpretation of a food rescue superhero. The winner of the Hunger Action Hero Art Challenge will have their work displayed during Comic-Con this July. 
"We are thrilled to be able to collaborate with the Comic-Con Museum to raise awareness about our mission and give local students a chance to express themselves creatively," said Dan Shea, CEO of Feeding San Diego. "Comic-Con is an iconic San Diego event and inspires so much creativity throughout the city every year. Our hope is to inspire a new generation of advocates for hunger relief and food rescue to help both people and the planet."
Submissions must show an original character who helps end hunger by recovering surplus or imperfect food from grocery stores, food manufacturers, farms, and other donors, then distributing it to people in need. The deadline to submit is Friday, April 22.  
The panel of judges includes representatives from Feeding San Diego and the Comic-Con Museum, San Diego Magazine publisher and chief content officer Troy Johnson, comic artist Rodney Anderson Jr., San Diego Comic-Con International & WonderCon masquerade coordinator Martin Jaquish, and cosplay creator Allan Lavigne. They will choose the top 10 designs, then the community will vote for the overall winner.  
To learn more, see full eligibility requirements, and to enter, visit feedingsandiego.org/hunger-action-hero-art-contest.
The Lucky Duck Foundation and Computers 2 Kids (C2K) are partnering to provide laptops to individuals experiencing homelessness who complete a job training program. Lucky Duck has invested $1 million into an employment and job training initiative with 10 programs spanning several industries. C2K will give graduates a laptop to aid them in their journey to self-sufficiency, plus offer paid internships and employment opportunities in technology, tech support, and warehouse operations. 
"Our mission is to alleviate the suffering of homelessness," said Drew Moser, Lucky Duck Foundation's executive director. "We try to eliminate as many barriers as possible in order to help homeless San Diegans end their homelessness. Access to technology is critical for employability, securing housing, and returning to self-sufficiency. We are thrilled to partner with C2K to provide laptops and employment opportunities to help people overcome their homelessness."  
Save the date May 7 for Rady Children's North Coast Auxiliary's 10th annual Date Night for a Cause. The Hang 10–themed fundraiser at Belly Up in Solana Beach will benefit the hospital's brain biology and behavioral health programs. One in five children faces a behavioral health disorder and each month, nearly 400 kids in crisis are admitted to Rady Children's Copley Psychiatric Emergency Department. If you'd like to support these important initiatives and have fun doing it, visit radysncu.com. Tickets start at $95 per person.