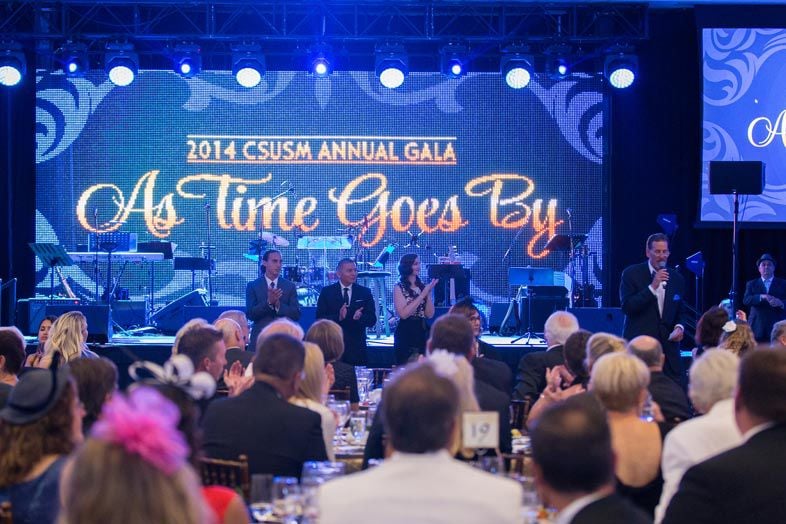 CSUSM GALA "As Time Goes By"
CSUSM GALA "As Time Goes By"
California State University San Marcos held its annual gala "As Time Goes By" on June 21. The event was held at the newly opened University Student Union ballroom and raised $162,000 to benefit student scholarships as well as innovative research, student programming and the professional development of faculty. Gold-level Sponsors were CSUSM Extended Learning and Tri-City Medical Center. Other sponsors included Hunter Industries, Jack and Caroline Raymond, PCL Construction Services and Rincon Band of Luiseno Indians.
Best Best & Krieger has partnered with Volunteers of America to participate in Operation Backpack, which insures students have the essential materials needed to be successful in school. On July 10 lawyers, staff and their children assembled the backpacks with supplies such as pens and pencils, rulers, binders and paper. The supplies were donated by various companies and vendors as well as BB&K lawyers and staff. The backpacks will be donated to residents of Palomar Apartments in Chula Vista, a program of Volunteers of America's housing services.
St. Madeleine Sophie's Center received a $10,000 grant from Bank of America. The grant will be used to fund the work activity programs, one of the programs that provide disabled students with an education, practical life skills and employment. "Our support of St. Madeleine Sophie's Center is truly unique in that is provides invaluable resources to help prepare and place those most challenged to employ – our community's disabled adult residents who are capable of working and earning their own incomes," said Rick Bregman, San Diego market president, Bank of America.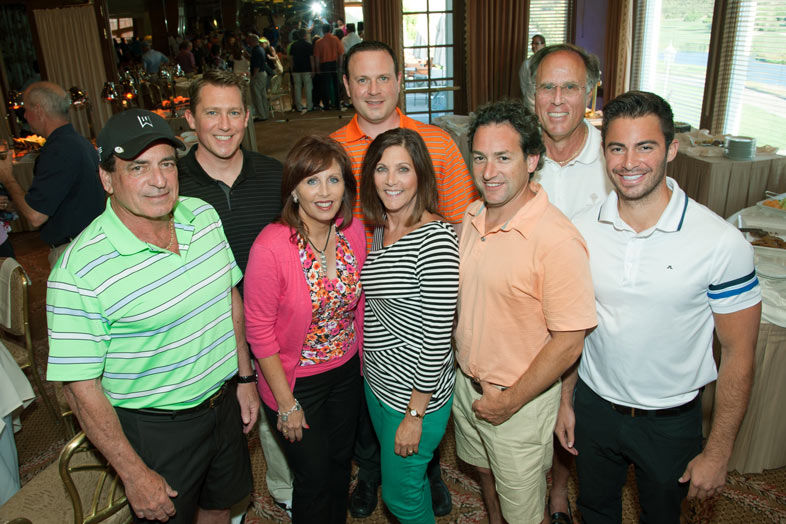 Swing for Seniors
Swing for Seniors
The 23rd Annual Golf & Tennis Tournament "Take a Swing for Seniors" presented by The William Gumpert Foundation is being held on July 28 at the Del Mar Country Club. The tournament raises funds to support the provision of charitable care for residents of Seacrest Village Retirement Communities. Some of the sponsors are Medline Foundation and Hoehn Motors.
The 6th Annual Phil's Big BBQ at the Ballpark sponsored by Phil's BBQ is set for Aug. 11 at Petco Park to support Operation Big, a mentoring program of Big Brothers Big Sisters of San Diego County. Event sponsors include Torrey Pines Bank, Frank Scion, Alliance Group, Karl Strauss Brewing Company, Pixster Photo Booth and D'lush.
The 22nd Annual Bastille Day was held on July 12 at the Fairbanks Ranch Clubhouse. The evening included entertainment by Emmy Award-Winner and Grammy-Nominated Allan Phillips and friends. Proceeds go to Southern Caregiver Resource Center. Silverado at Home was the Title Sponsor.
The ArtWalk, sponsored by Old California Restaurant Row in San Marcos, will be host to three events on Aug. 3 and will continue the first Sunday of each month through October. The monthly event which is held in conjunction with the Farmers Market, features an array of artists and arts organizations and a Car Show of race and sports cars, exotics, hot rods, classics, and drag racers.
The San Diego County Bar Association is a recipient of the 2014 American Bar Association Partnership Award. The award salutes bar associations for their work to increase participation and advancement of lawyers of color as well as other underrepresented constituents. San Diego is being honored along with the Indianapolis Bar Association. The winners will receive their awards on Aug. 8 at the Boston Marriott Copley at the annual joint awards luncheon of the National Association of Bar Executives, National Conference of Bar Presidents and National Conference of Bar Foundations.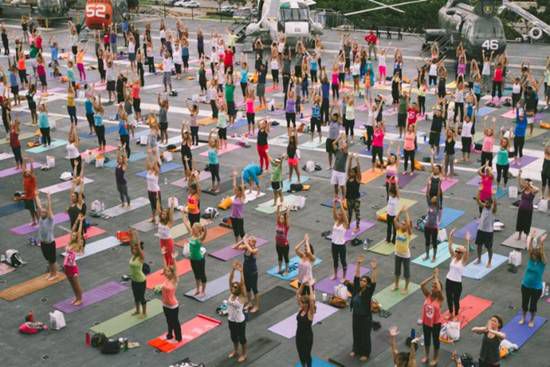 Scripps Health and Downtown San Diego Partnership on the Midway
The Downtown San Diego Partnership and Scripps Health launched "Healthy Living in the City" a wellness initiative that encourages people to explore Downtown and its healthy lifestyle options. "Stretch Yourself with Scripps" yoga class was held on the flight deck of the USS Midway as the sponsor of the day. The event is the first of a year-long initiative with Scripps Health and the Downtown Partnership.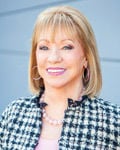 Joyce Glazer
Please send news items to Joyce Glazer at [email protected].