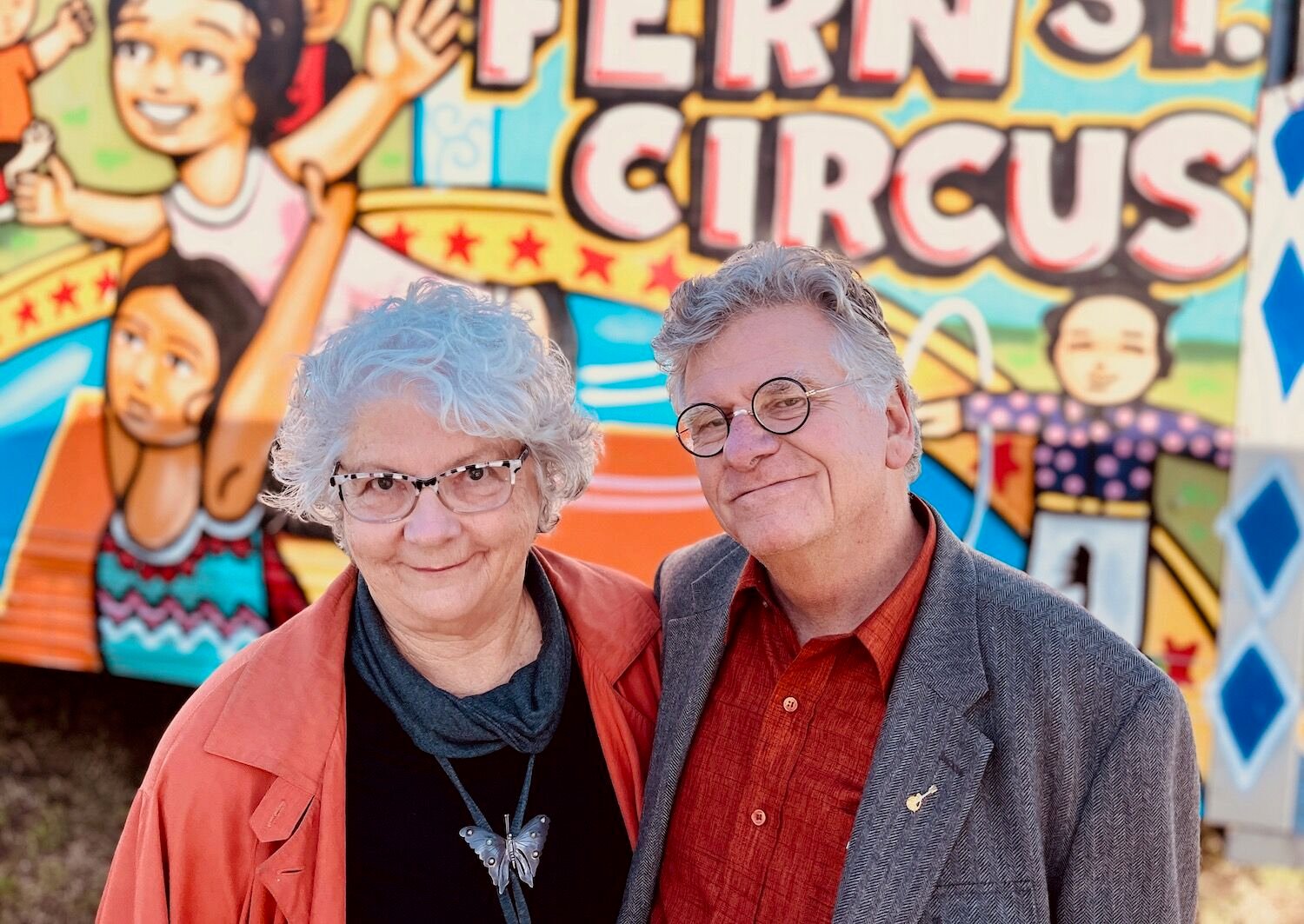 In a vacant lot in City Heights, tumblers, jugglers, and stunt performers demonstrate their skills while students from nearby Central Elementary School watch in awe and try their best to imitate what they've been shown. The lot is filled with joy and laughter, but the spectacle goes far beyond entertainment. It's part of a movement to use circus arts to create social change and break down the barriers that divide cultures and socioeconomic groups.
The program, Level Up SD, is the youth arm of Fern Street Community Arts, the nonprofit that hosts the popular Fern Street Circus. Fern Street's afterschool program focuses on "merging the magnificent and the lowbrow," combining art with sport, and teaching kids that physical activity can be creative, collaborative, and empowering. And it does so at no cost to the families it serves.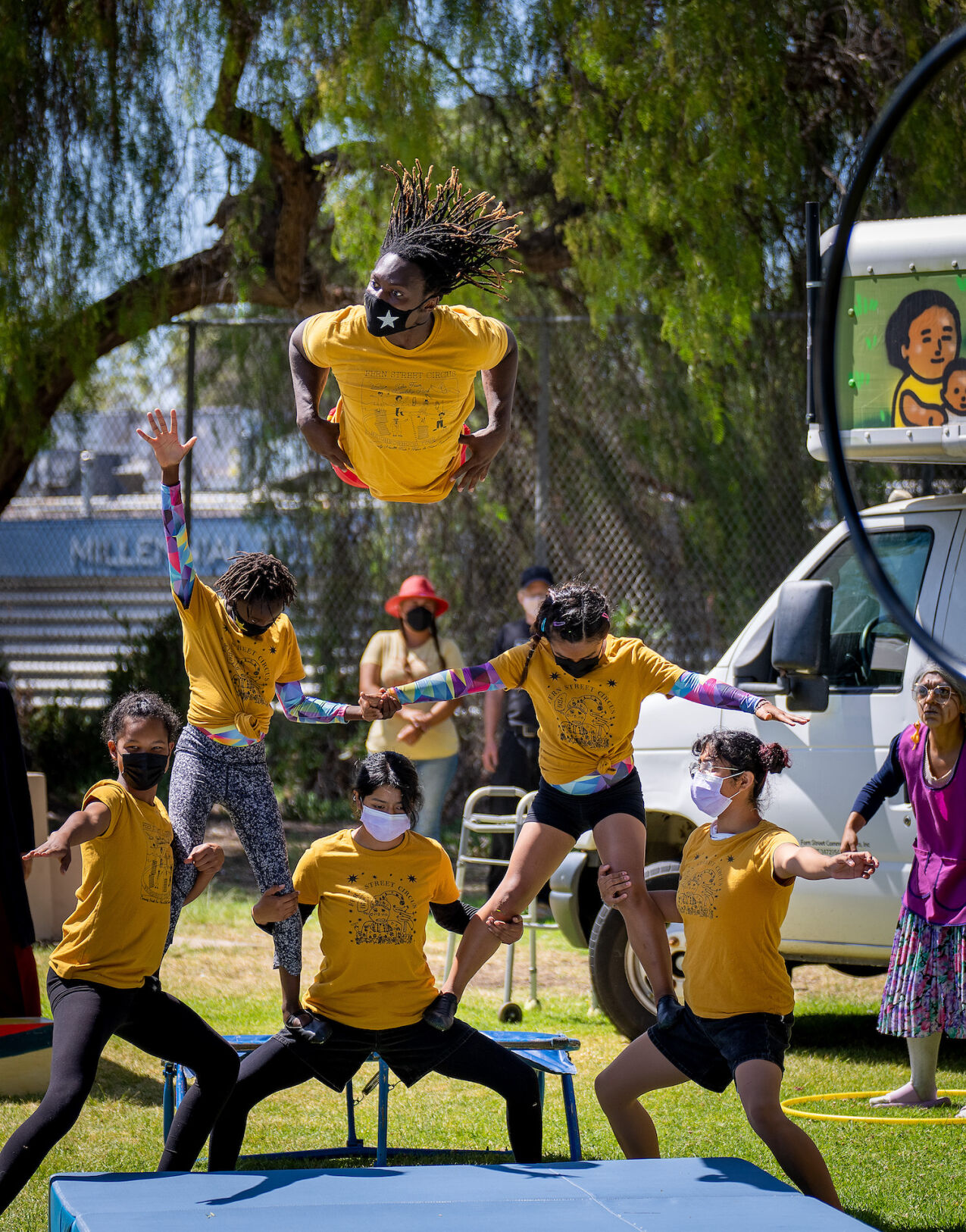 Fern Street Community Arts has been uniting people through circus arts since 1990. It started with a meet-cute of sorts: John Highkin, fresh off an internship at a Berlin theater and a gig with a single-ring circus called Circus Flora, approached the city's Commission for Arts and Culture—for which Cindy Zimmerman was a contractor helping people to fundraise and write grants—about starting a circus arts organization that "reached regular people where they live."
"It was already a hotbed of activists, artists, and elders of communities of color that were all magnetized to bring something new forward for arts and culture in the city and aiming to focus it on neighborhoods. And then John came to meet me to talk about his idea for a circus," Zimmerman says.
"The first thing he said was, 'Art needs to be in neighborhoods where people are,' and I said, 'Yes, that's what we believe, too.' And then he said, 'I believe artists should be paid for their work.' And I said, 'Oh yes, we believe that, too.' And, what was the third one? 'Art should be able to change people's lives.' I said, 'You're going to be my best pupil.' And he was."
Highkin and Zimmerman worked with community groups around town, and as their vision got off the ground, they fell in love. They launched a parade program at the Golden Hill Recreation Center and recruited Aztec dancers, Ocean Beach surfers, and others. They then branched out into what's now South Park, hosting workshops for local students and solidifying their place in the neighborhood.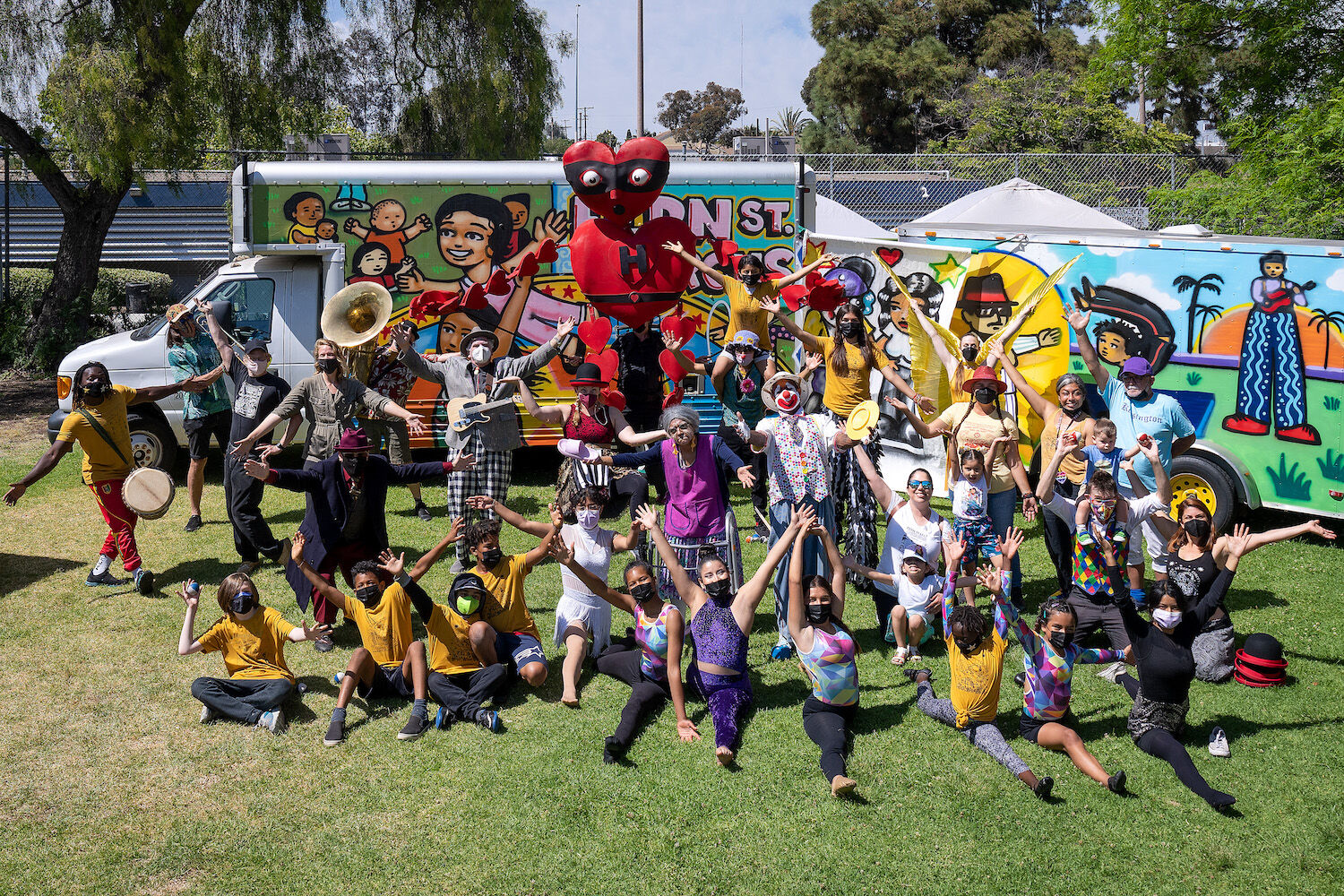 "That was really our first anchor afterschool program, and we started that in March of '93," says Highkin. "That program kept going till the end of 2011, so almost 19 years. That was the foundation of what we started doing after school."
Fern Street went on to launch a kids' circus program at the Carlsbad Boys and Girls Club, then Level Up SD in City Heights. The nonprofit recruits professional circus and variety artists, and thanks to its generous donors, is able to pay them equal to or better than comparable circus programs.
"Nobody here is a volunteer. We believe in the notion that people need to be paid," Highkin says.
And nobody is left out. Afterschool classes are freeform and noncompetitive so kids who might not be good at team sports or whose families can't afford the equipment can still participate, and kids who aren't inclined to play sports in general have an artistic outlet. Many of the children involved in the program go on to be teachers and performers in Fern Street Circus' neighborhood-touring show as adults, or have other opportunities based on the skills that they've learned.
"We've become a real rock for a lot of families," says John.