United Way of San Diego County, Dreams for Change, and Homes.com joined forces recently to spruce up a Valencia Park parking lot that acts as a safe space for people living in their vehicles. Approximately 30 volunteers spent a "day of action" assembling a carport, painting, planting, and cleaning up the Dreams for Change Safe Parking Program Lot on Imperial Avenue. Parking lots such as this have been an important resource in the community for many years, and give people living in cars and RVs a secure place to spend the night.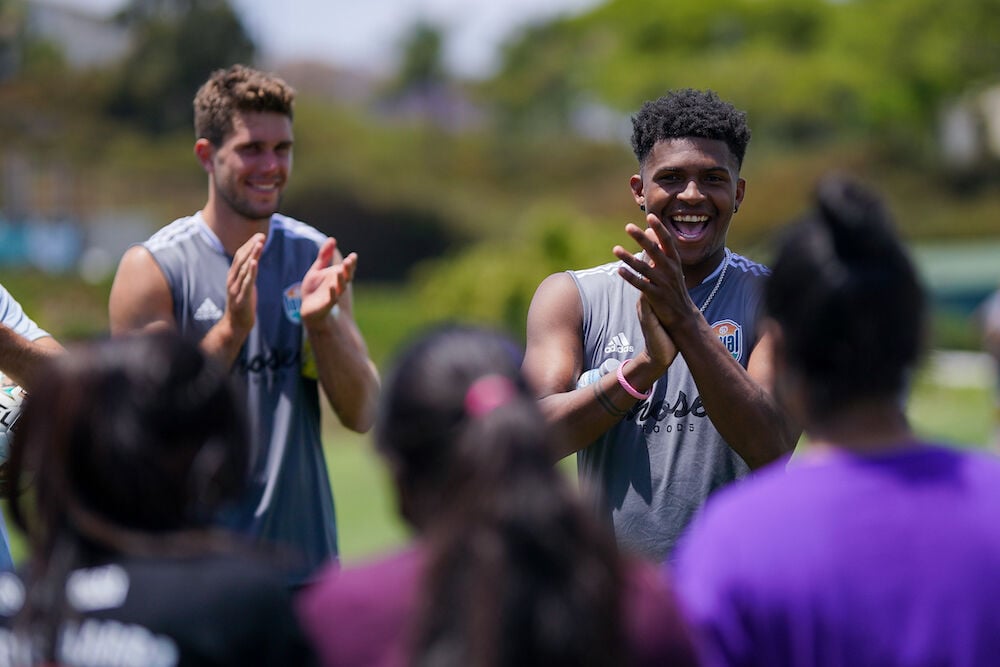 Courtesy of SD Loyal
The San Diego Loyal soccer team, in partnership with the University of San Diego, recently treated migrant youth seeking asylum at the San Diego Convention Center to a day of fun. More than 200 kids and teens got to watch the SD Loyal team practice at Torero Stadium, participate in drills, play one-on-one with team members, and learn a supporter chant. They also left with parting gifts including T-shirts, squishy balls, and stickers.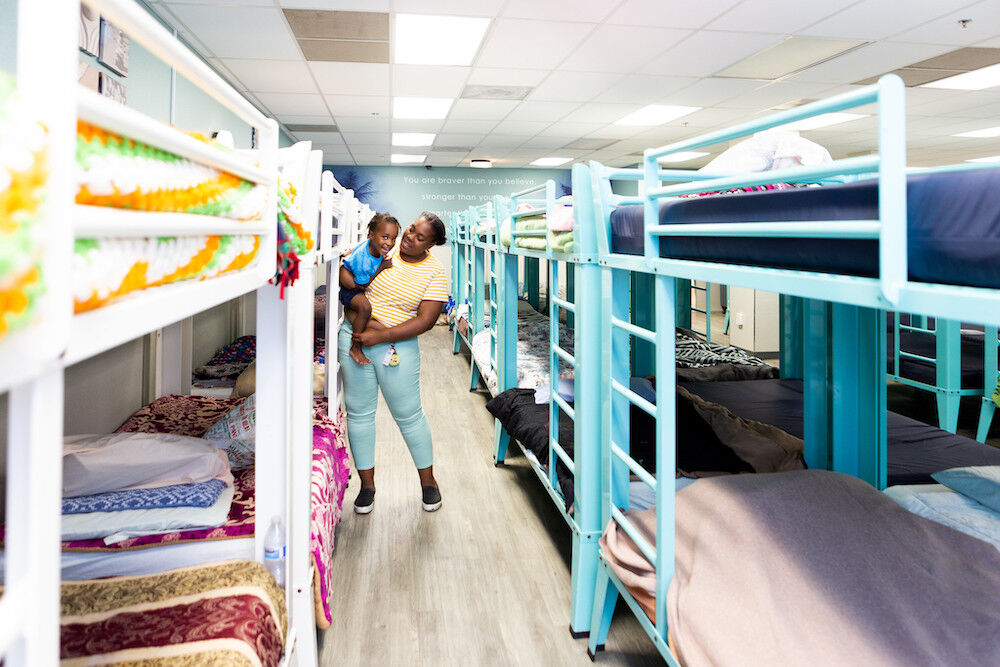 San Diego Rescue Mission has received $25,000 from The San Diego Foundation's COVID-19 Community Response Fund to bolster its preschool program for children experiencing homelessness. The rescue mission provides the county's only free, private licensed preschool for homeless kids, who often face health problems, developmental delays, emotional distress, and other woes.
"We're deeply blessed to be recognized by The San Diego Foundation on behalf of regional and community leaders," said Donnie Dee, CEO of San Diego Rescue Mission. "Through this project, we aim to lift the barriers that prevent low-income families from receiving high quality education services."