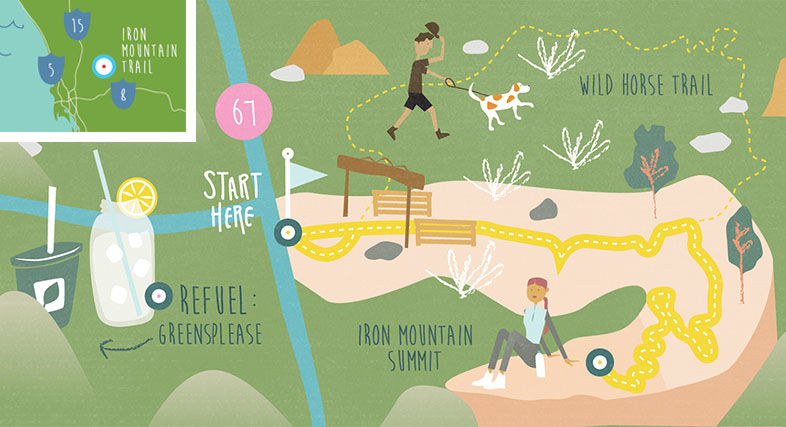 Illustrations by Ashleigh Corrin
Difficulty Level
Difficult, hikers in peak physical shape
Distance
5.2 miles out and back
Good to Know
Dog Friendly Not Stroller Friendly Free Parking
Where
The trailhead is at the intersection of Poway Road and Highway 67. Follow the main trail to the top, or take a diversion on the Wild Horse Trail.
What to Instagram
The Old West–style Iron Mountain sign you walk under as you start your trek.
Why We Love It
This is a challenging but well-maintained trail with spectacular views of the whole county from the top.
Where to Refuel
Go for hearty quinoa bowls or vegan French toast at GreensPlease (12202 Poway Road, Poway), and smoothies, cold brew coffee, or ginger beer on tap.