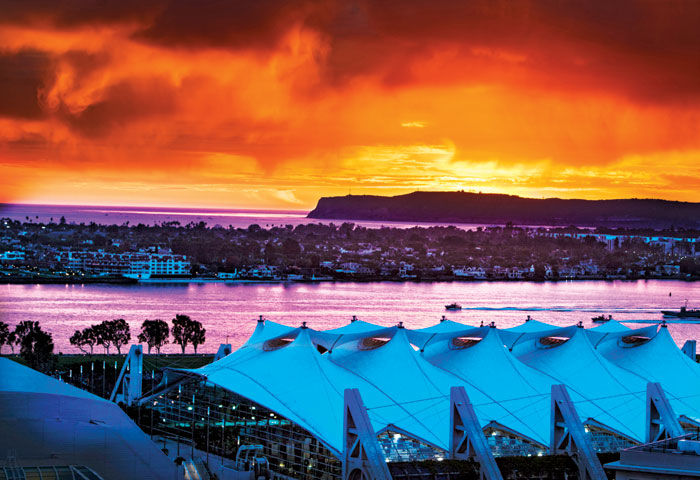 Photo by Paul Body
Photo by Paul Body
#1
Because this winter's sunsets were identity-making.
According to the California State Parks Foundation, the low-riding, slow-setting winter sun is just another blessing from Mother Nature to our region. "Combine that with winter clouds and you get an upside-down canvas lit from below that can dazzle."
#2
Because Roberto's. Fifty Years.
People might remember 1964 as the year the Beatles came to America, but something just as important happened that year for hungry San Diegans: Roberto Robledo opened the first Roberto's Taco Shop, at B and 28th streets.
That first location is long gone, but over the last five decades, 24-hour taco shops like the one pioneered by Robledo have provided salsa-drenched sustenance for hungry locals any time of day.
The red-and-yellow vertical stripes that once draped each taco shop have faded away, but there are currently 63 Roberto's in San Diego and Orange counties. In addition, there are countless other taco shop cousins like Gilberto's, Alberto's, Hilberto's, Filberto's, Adalberto's, and Aliberto's.
"A lot of those places were started by relatives of my dad, but they've evolved, so I don't know which ones are connected," says Jose Robledo, one of Roberto's 13 kids, 11 of whom went into the family business.
Focusing first on beef tacos, taquitos, and quesadillas, Roberto's branched into seafood after Ralph Rubio popularized the fish taco in the 1980s.
But Roberto's has been a tastemaker as well. "We popularized the carne asada burrito," Jose says proudly. "In Mexico, the flour tortilla is not associated with guacamole."
Jose says Roberto's has big plans for its golden anniversary. "We will be commemorating the people who made us successful, including business owners who built their businesses with us, like bakers, butchers, and tortilla makers," he says.
Right now, the family is debating the exact month of the official anniversary.
"We have a date [day of the month], but we can't agree on the month," Jose says. And with 13 siblings, that could take a while.
#3
Because our airport has a Reflection Room.
(opening next month). Translation: travelers who meditate will be patient and stress-free. Meantime in Terminal 2 West, there's a Stone Brewing Co. bar to keep us mellow.
#4
Because our craft brewers ARE so good, they're moving on to spirits.
And they're doing that well, too. Ballast Point Spirits, the offspring of Ballast Point, won 13 medals last year at competitions in New York and Las Vegas, including "California Distillery of the Year." Joining the spirits game is Michael Skubic, who helped found Hess Brewing. He is just 27 years old and opening Old Harbor Distilling Co. on 17th & K within the next few weeks. Cilantro gin is the new IPA!
#5
Because we are the millennial capital of the U.S.
We rank #1 in the country for percentage of the population aged 18–34. This young group outnumbers the baby boomers, so hey, the future's literally here!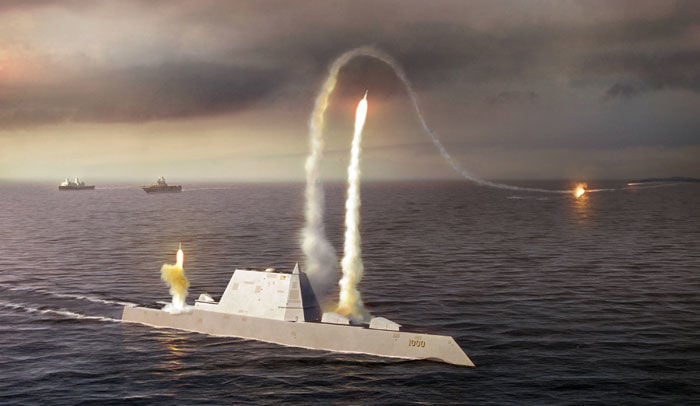 U.S. Navy Photo
#7
Because Todd Gloria stepped up.
And we need more level-headed leaders in this town who tweet. Thanks for the iMayor memories, T-Glo!
#8
Because we're building a bridge linking the U.S. to the Tijuana Airport.
We've been hemming and hawing over this idea for 20 years. Finally, the 500-foot bridge will be completed in 2014.
#9
Because a 30-something Point Loma grad and filmmaker is making his next movie with Jennifer Lawrence.
Destin Daniel Cretton, an alum of both PLNU and SDSU, will direct Lawrence in a movie based on Jeannette Walls' best-selling book The Glass Castle. "Jeannette Walls' story moved me on so many levels," says Cretton, "and in many ways, feels just as personal as Short Term 12 [his debut film]. It's been an incredibly inspiring project to work on." He was also featured recently in Vanity Fair. Celebrity!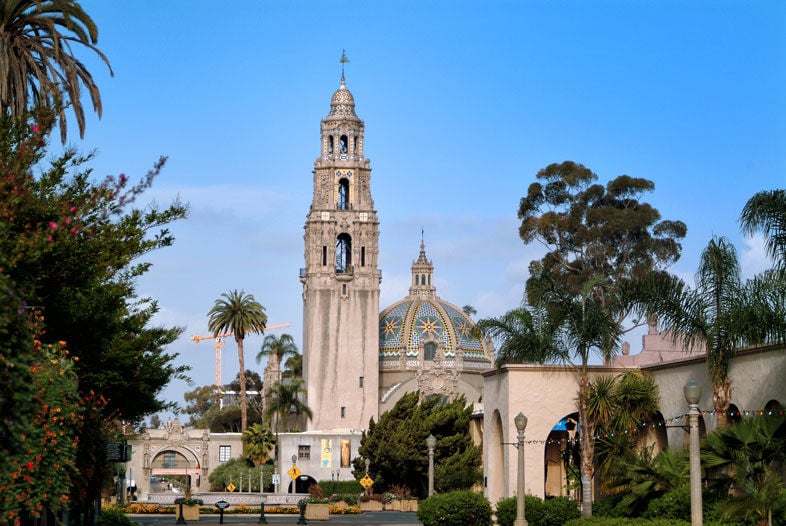 #10
Because now you can finally buy ONE PASS and visit everything in Balboa Park for an entire year.
It's about time the Park institutions figured this out. Balboa Park Explorer passes are good for general admission to 17 places including the Timken, TheNat, and MoPA, but not the Zoo. They cost $99 for students and seniors; $129 for adults; $199 for families. P.S. Balboa Park's West End will stay open through the Cabrillo Bridge retrofit, January 2–April 30!
#11
Because 55,719 people want to be freshmen at SDSU.
And that doesn't even count undergraduate transfer students, totaling a record 77,959 who applied for the Fall 2014 semester. (As for who will get in? They find out next month.) With a new smoke-free campus policy, a $115 million research budget (last fiscal year), an almost-attained $500 million capital campaign, and snagging Malik Pope, the Aztecs' highest-ranked basketball recruit ever, things are really coming together on the mesa.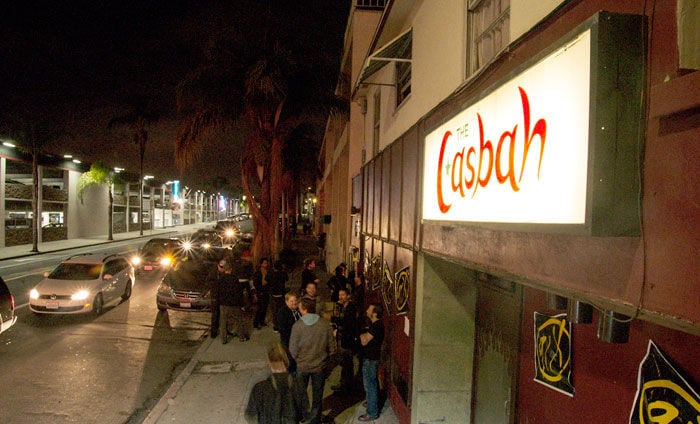 Sean N. McMullen
#12
Because we're still rocking the Casbah after 25 years.
The downtown club has hosted Nirvana, Smashing Pumpkins, the White Stripes, Weezer, and more. Happy Anniversary.
#13
Because the city is growing mature and historic enough that we can repurpose buildings. Exhibit A: The old Police Headquarters on West Harbor Drive is now a chic shopping plaza and dining destination. Exhibit B: UC San Diego's original campus library, Galbraith Hall, now serves as a mixed-use undergraduate facility. Exhibit C: The Post Office at Grim Avenue and North Park Way will enjoy a second life as a complex of 33 apartments and a restaurant/retail space.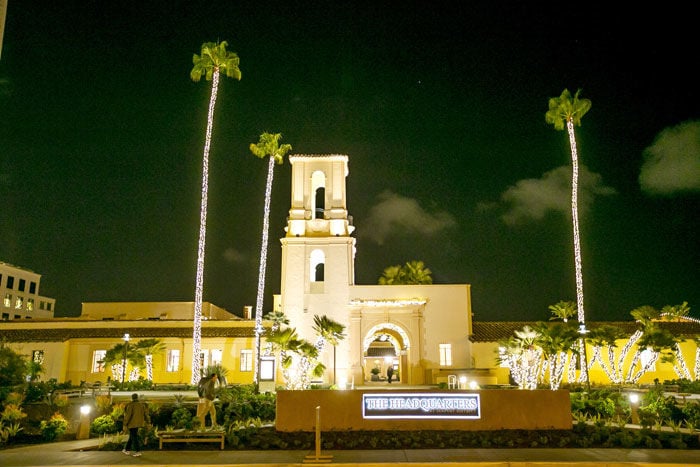 Mike Newton Photography
#14
Because we lured a sommelier away from Spago in Beverly Hills.
Previously in San Diego at Cavaillon, Elizabeth Huettinger is now curating a user-friendly wine list at Addison.
#15
Because whomever we elect as Mayor on february 11, it won't. be. Filner.
#16
Because we're sending a 16-year-old Alpine skier with cerebral palsy to Sochi 2014.
Carlsbad resident and Canyon Crest Academy student Katrina Schaber will represent our country at the Winter Paralympic Games, March 7–16.
#17
Because the California Tower is opening its doors after 70 years.
According to San Diego Museum of Man CEO Micah Parzen, the staff hopes to open the tower to the public for Balboa Park's centennial. Now we'll be able to Instagram a photo from it, not just under it!
#18
Because our spokespeople are spokes people. (cyclists!)
In 20 years, when inhabitants of other cities will be sitting in traffic and struggling with obesity, we will be pedaling Schwinns around a $312-million, 1,100-mile bicycle network. That is, according to a city plan that was approved in December 2013.
#19
Because we're using algae to fight cancer.
UC San Diego's California Center for Algae Biotechnology and companies like Sapphire Energy are turning the green stuff into all kinds of good things—biofuel for cars and jets, malaria vaccines, and safe, cheaper cancer drugs (clinical trials for breast cancer patients could begin as early as 2015).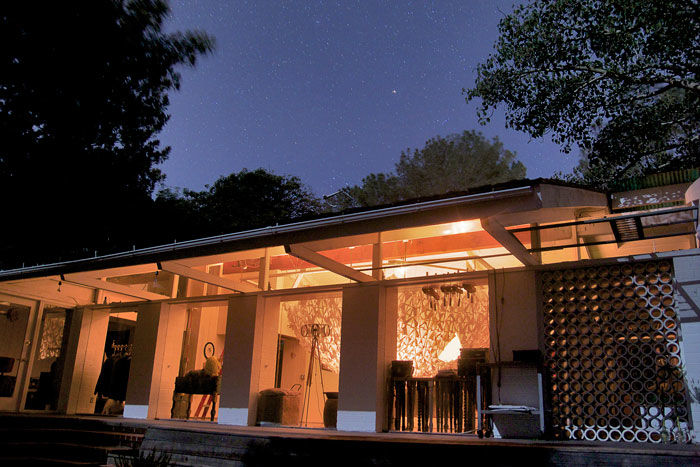 #20
Because a Del Mar couple loaned their $1.1 million house to a group of artists.
The current homeowners are living on the East Coast and renting out the property for very little to the nonprofit A Ship In the Woods. Since 2010, the group has been turning out top-notch programming, from a curated series of art shows to music performances to exploratory discussions. It'll have to find a new residence when the homeowners demolish the house this spring and begin to remodel.