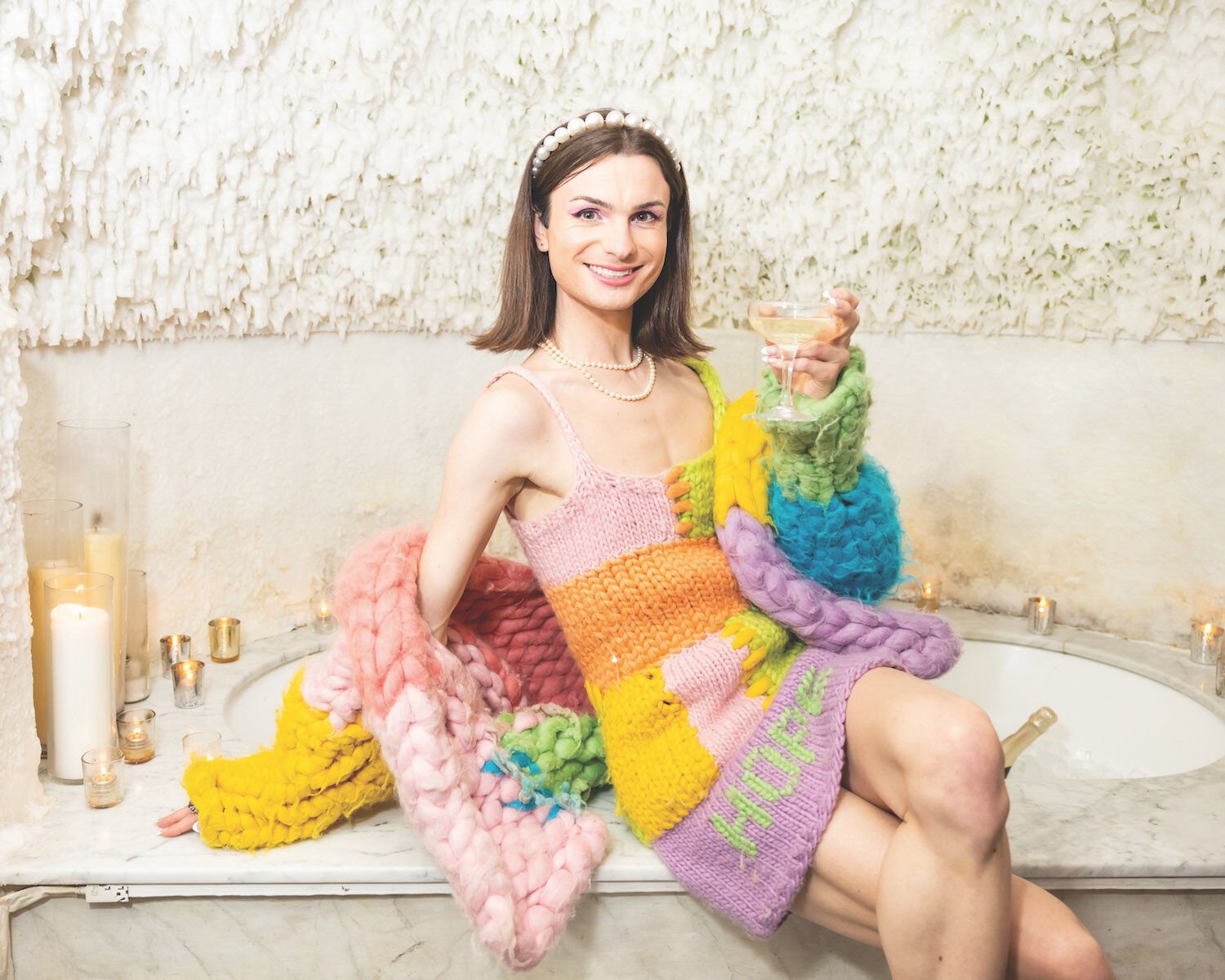 courtesy Six Musical
Originally published Oct 2022 | Updated June 2023
TikTok star Dylan Mulvaney has spent most of her life on stage—taking on roles at The Old Globe and Cygnet Theatre before joining the national tour of Book of Mormon. The pandemic ground those performances to a halt, sending the 25-year-old back home to San Diego where she asked herself tough questions.
It was the space without an audience that allowed Mulvaney to discover who she is: a woman. "That was the first time in my life that I really got to explore who Dylan was without a character, because so much of my life was about being successful in the entertainment industry and playing straight and being more masculine," the actress said.
Still, she had creative energy to spend, so Mulvaney started posting animal videos on TikTok. After mild success (the internet's algorithms are primed for cute cat videos, after all), Mulvaney started drawing in millions of followers once she turned the focus on her own life: she came out as a woman and began documenting the first stages of her social and medical transition from her new apartment in West Hollywood.
For the first 100 days, she released a daily video in a "Days of Girlhood" series celebrating femininity and life as a trans person. Her videos were largely positive yet still vulnerable. From her bathroom on day 17, she described how torturous it is to look in the mirror when she is not allowed to shave her facial hair before a laser hair removal session. On day 73, she shared her elation after her dad called her his daughter for the first time."My performance on social media is very, very close, if not exactly on the mark of who I am in real life," Mulvaney said.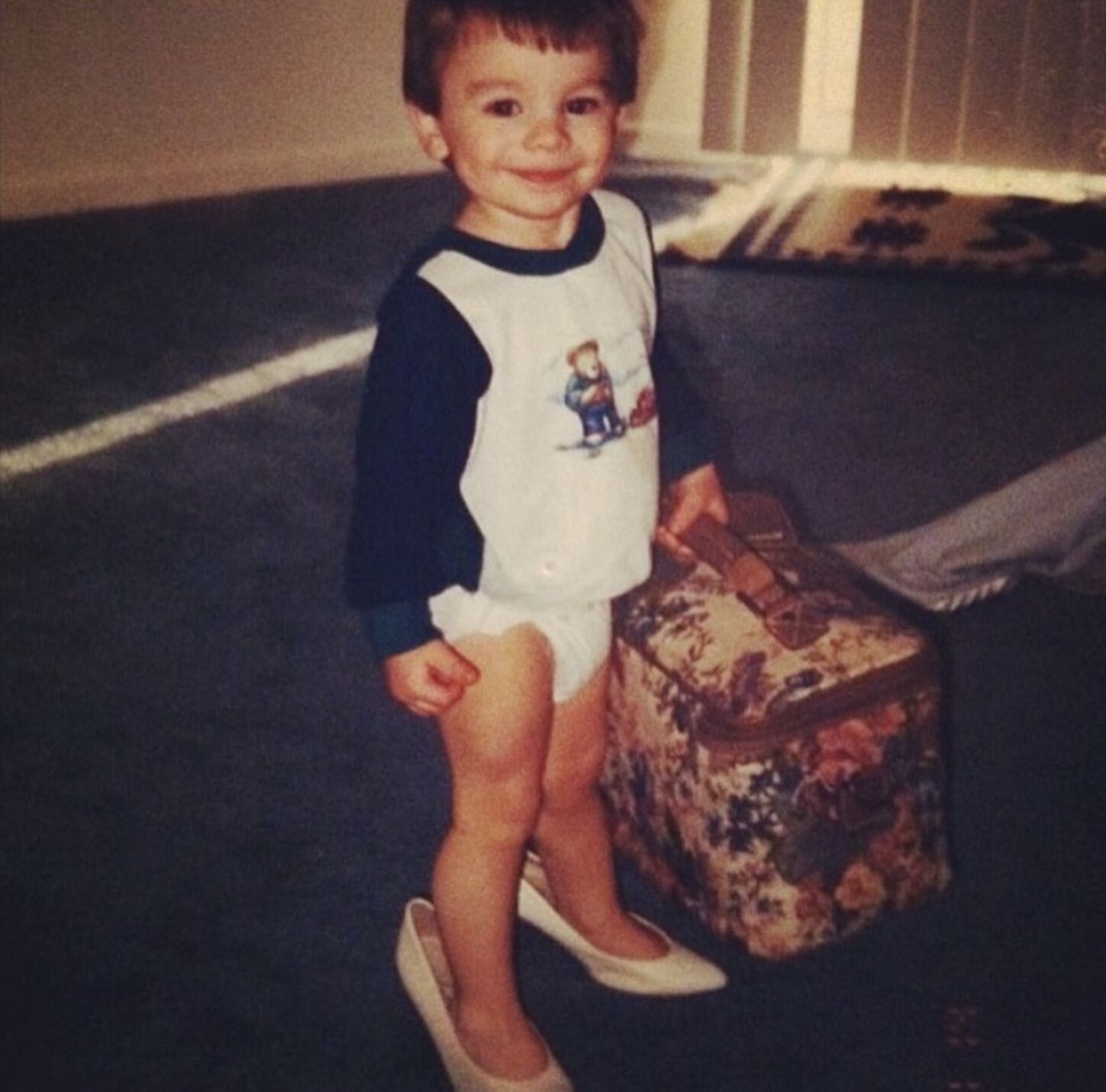 She made the series after her own struggles figuring out where to start her transition. She saw trans icons like Laverne Cox but had no clue how to get there.
"It felt natural because I'm a performer; I love connecting with others," she said.
With 8 million followers her new audience could not fit inside the confines of a theater. Her comments are filled with adoring followers praising her warm and comforting presence amid social media toxicity. Mulvaney was publicly and loudly queer prior to "Days of Girlhood," but her growing stardom added new pressures.
"It is daunting, the fact that I talk to a camera, knowing that millions of people are going to be seeing whatever I'm saying. But I have now experienced so much love and so much support that I never expected—especially this early on in my transition," she explained.
After her 100 days of girlhood milestone, Mulvaney's videos have become more sporadic. After making so much of her life public, Mulvaney finds joy in private moments. "I get kind of giddy when I have an experience that's just for me, or I'm out to dinner with friends and I don't have to make a video," she said.
Mulvaney is not sure she would recommend other trans people be so vulnerable since it has also made her a target of hatred and criticism. Now, before filming for such a large audience, she asks herself if she is ready to share, who the video is for, and if she might regret it later.
"There are some sweet private moments that happen during a transition that I should be able to experience with just myself or with my close loved ones."