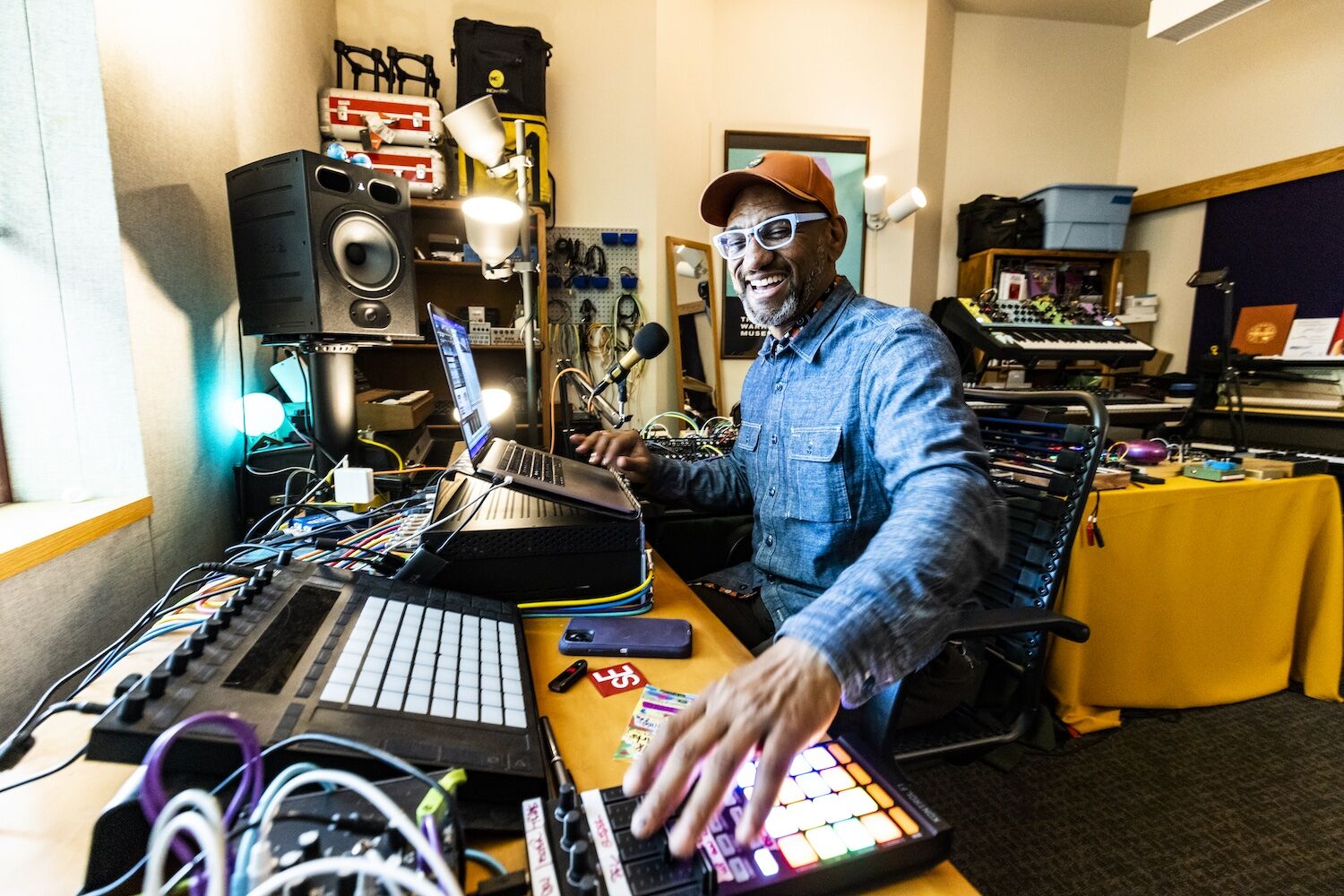 Todd Glaser
The sandalwood is burning. Stevie Wonder's "Innervisions"is humming. Vintage vinyl is neatly stacked under the gaze of a Grace Jones print. And the professor is very much in. UC San Diego has been operating at a different frequency since the iconic DJ, composer, and producer King James Britt arrived on campus two-plus years ago.
Britt's lecture course, Blacktronika: Afrofuturism In Electronic Music, has lured an elite roster of speakers to his online class such as—Questlove, Honey Dijon—while birthing a club night as part of his curriculum. "Unless you go to a club and feel how the music affects your body, you haven't experienced it," he says.
Over his 30-year career, the Philly native has created soundtracks with Hollywood legends Michael Mann and Ridley Scott, and spun with 90s hip-hop darlings, Digable Planets.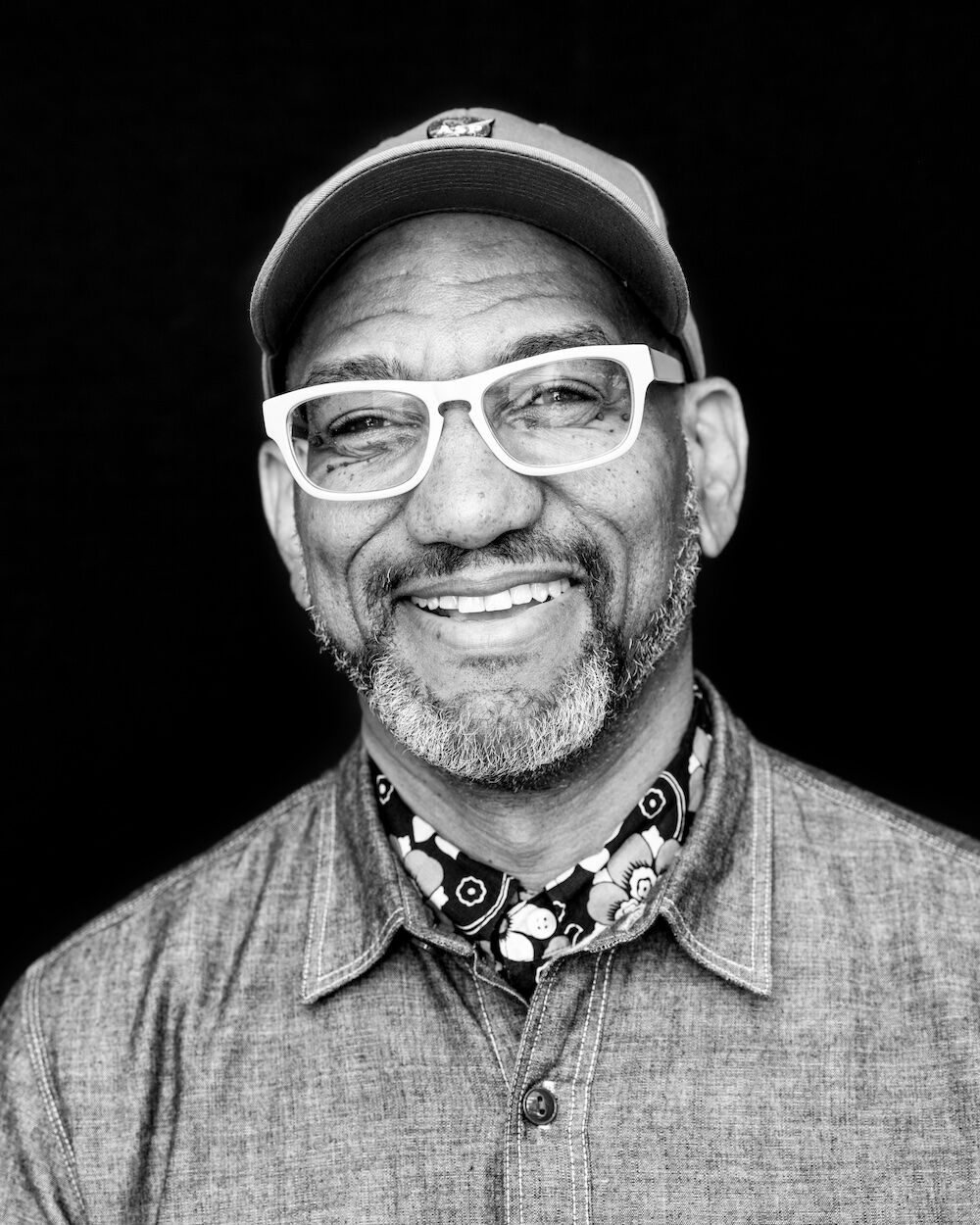 Todd Glaser
Most recently, he curated Carnegie Hall's Afrofuturism Festival, which doubled as research for UCSD's forthcoming Blacktronika Festival to be held Oct. 29 at the new state-of-the-art amphitheater. During Covid, inside Warren Lecture Hall, Britt shaped a sanctuary and a satellite classroom for the global community to explore the lineage of Black electronic artists who have been integral but overlooked in the development of house, techno, and experimental music.
"Being in here got me through—it was a time to hone in on my identity," says Britt. "The beauty of being a professor is re-learning everything I know and articulating it in a way that my students can grasp. I found my equilibrium on campus."