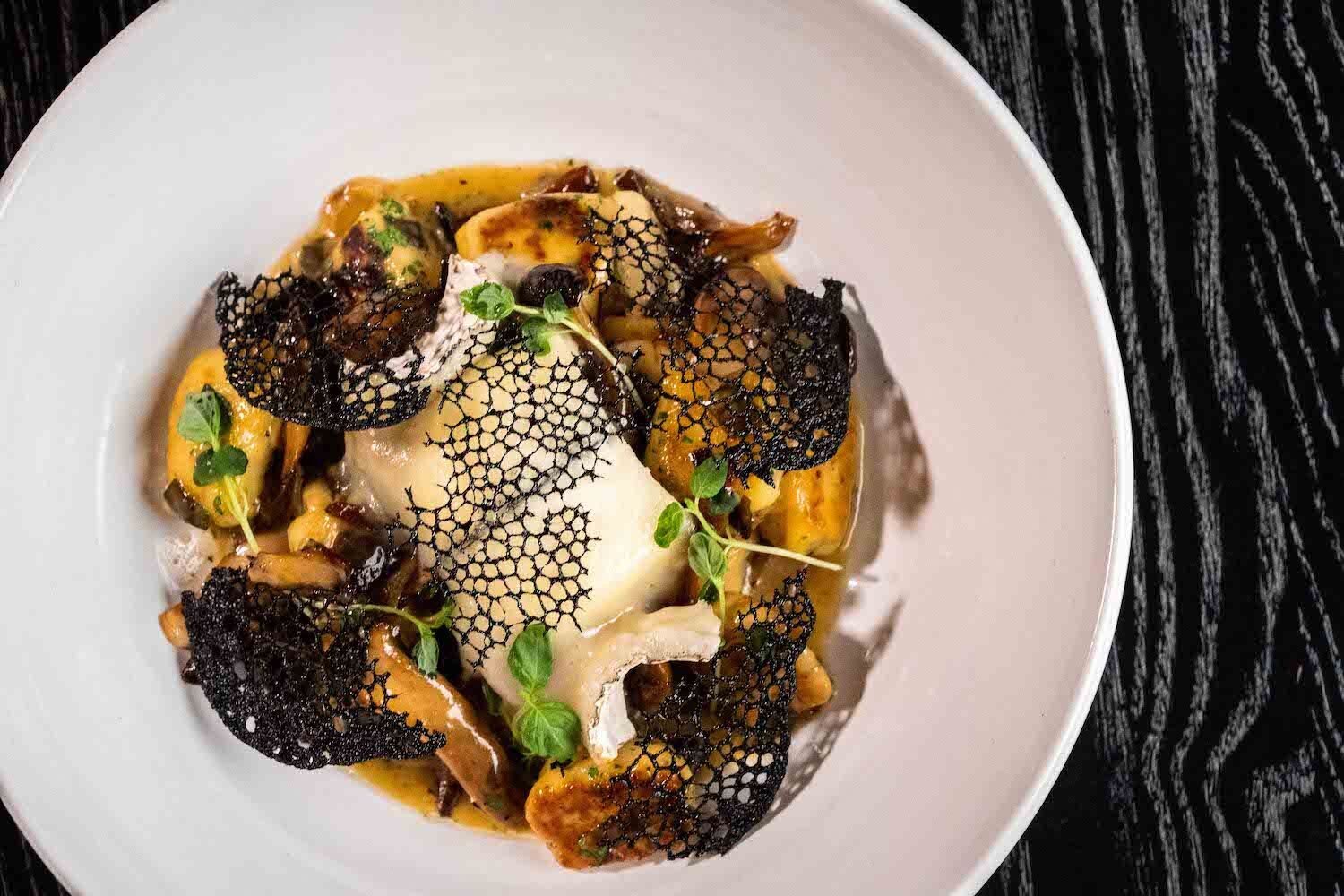 Courtesy of Lionfish
Gaslamp Quarter isn't particularly easy to navigate unless you live or work downtown knowing which one-way streets will get you where you need to go, exactly when you can park alongside what color curbs, and, of course, identifying the best places to eat.
I acquired this know-how after several years of living in the neighborhood, bartending in a notorious Gaslamp hot spot, working overtime at a few Comic-Cons to help pay the sky-high rent in my high-rise apartment, and falling asleep to pedicab tunes every night. I saw so many Gaslamp restaurants come and go while other, more mediocre ones remained, financed by a steady stream of corporate credit cards shuffling through the convention center.
From the new and notable to long-standing favorites, here are some of the best dishes in Gaslamp: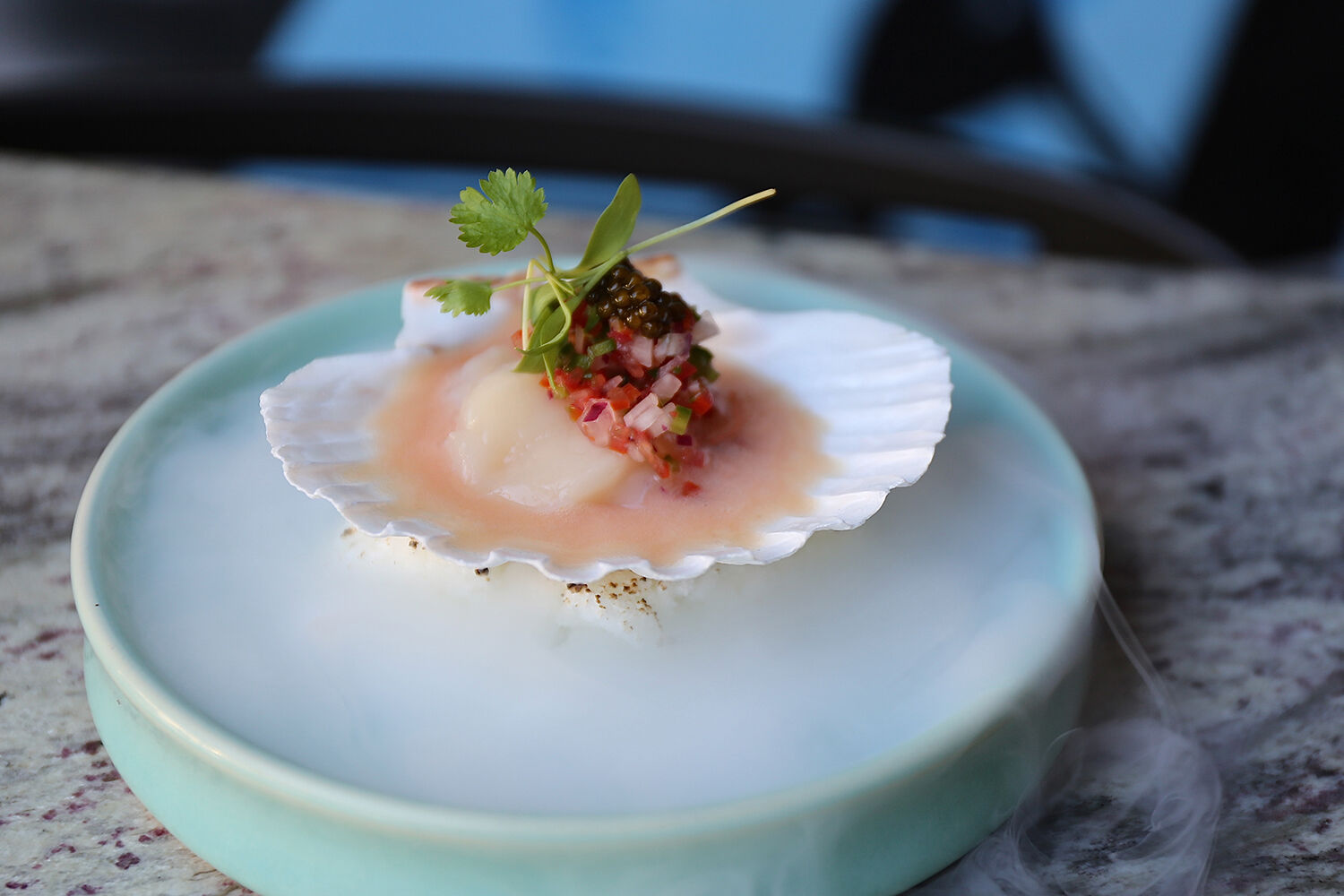 Courtesy of Lumi
Scallop Ceviche at Lumi
Lumi thrives on showstopping dishes swirling with smoke, the type of dinner that TikTok dreams are made of. But, even better, Lumi's omakase menu at the sushi counter is quieter. It's still beautiful, of course, but it's also a journey that leans more into subtlety than spectacles. The proximity to the artists behind the food allows you to smell the torch charring the Wagyu and watch the grace with which warm rice transforms into nigiri. Look for the Peruvian influence weaved within the eight-course omakase, like Hokkaido scallop ceviche with ají amarillo leche de tigre and salsa criolla.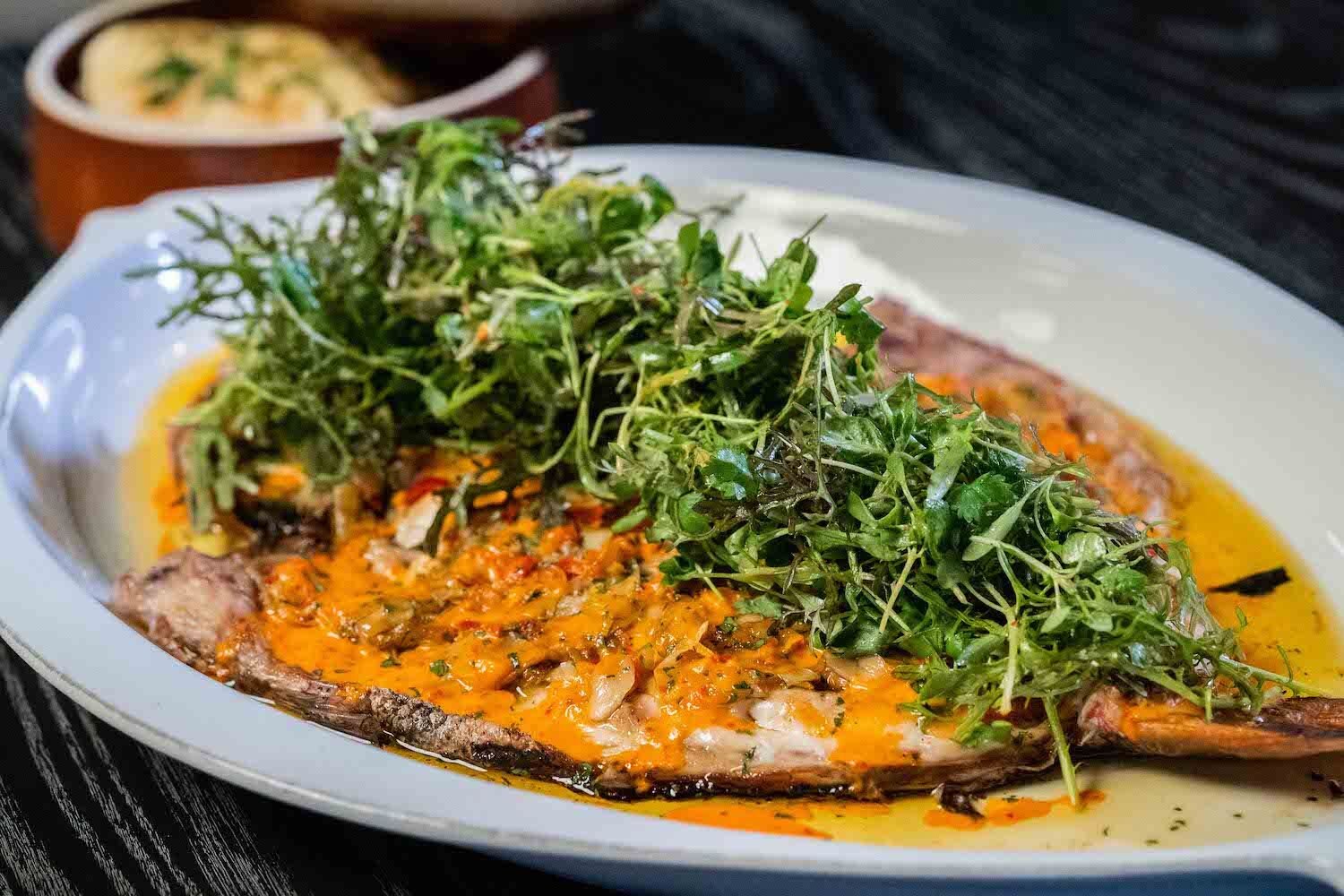 Whole Grilled Snapper at Lionfish
For sustainable seafood in Gaslamp, look no further than Lionfish's chef JoJo Ruiz, who excels at finding the best way to showcase his catch, whether pan-seared in delicious sauces or served raw and nearly naked. As the signature restaurant of the Pendry Hotel, Lionfish attracts its fair share of tourists, but locals return again and again for its consistently impressive cuisine. Feast on the "Angry" Whole Grilled Snapper bursting with flavor from fermented chili and garlic butter, topped with Thai basil salad and served with paratha bread.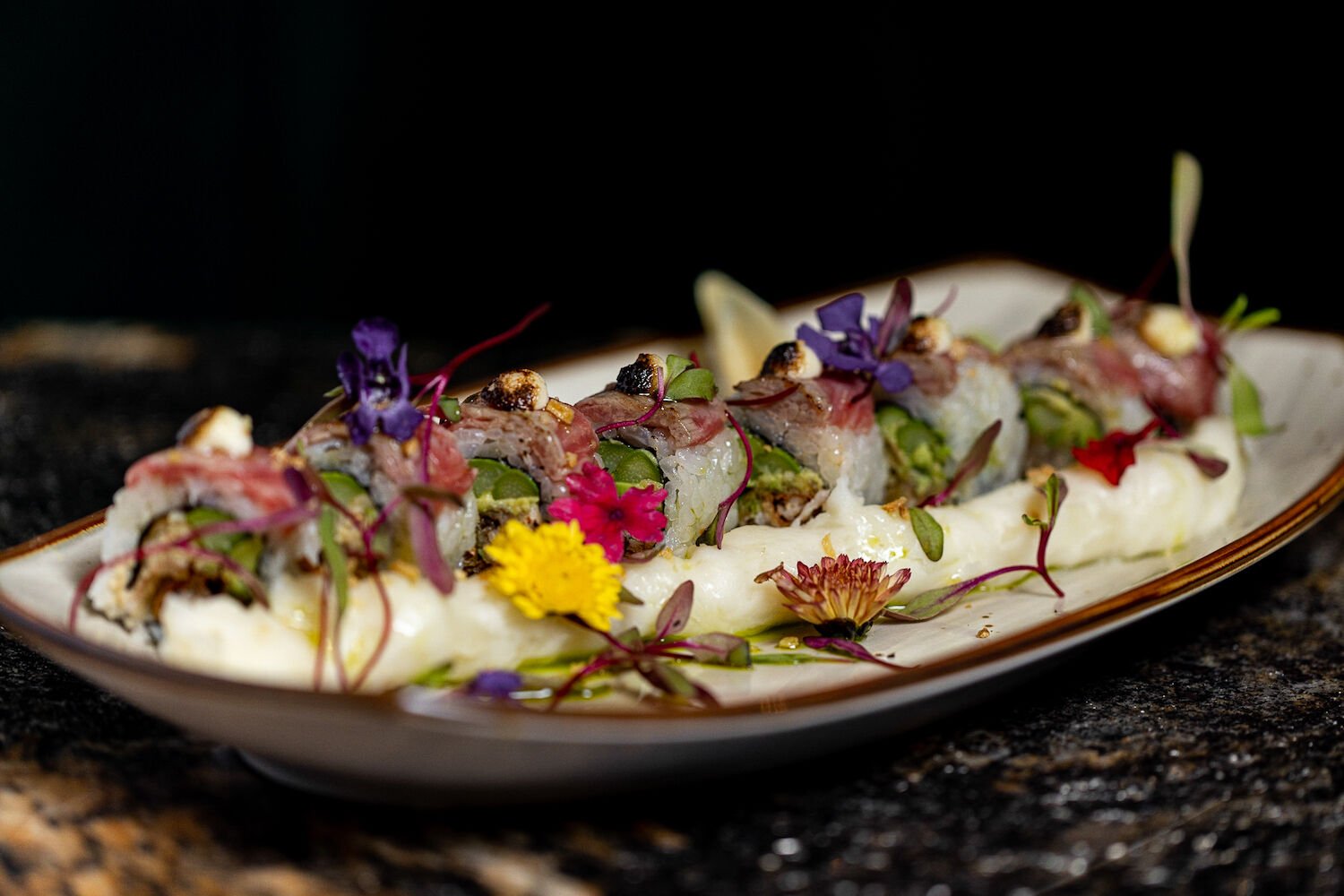 Courtesy of Zama
Rolls Royce Maki at Zama
Whether you're looking for an upbeat dinner spot before a night out or, in my case, wanting a dinner that can stand in as nightlife in lieu of going out to a club, Zama brings the heat. Soak in the rainforest atmosphere with twinkle lights raining down from the ceiling and listen to upbeat Argentinian music from the DJ booth while noshing on outlandish sushi rolls like the Rolls Royce Maki with softshell crab, Wagyu strips, avocado, cotija, truffle aioli, and mashed yuca.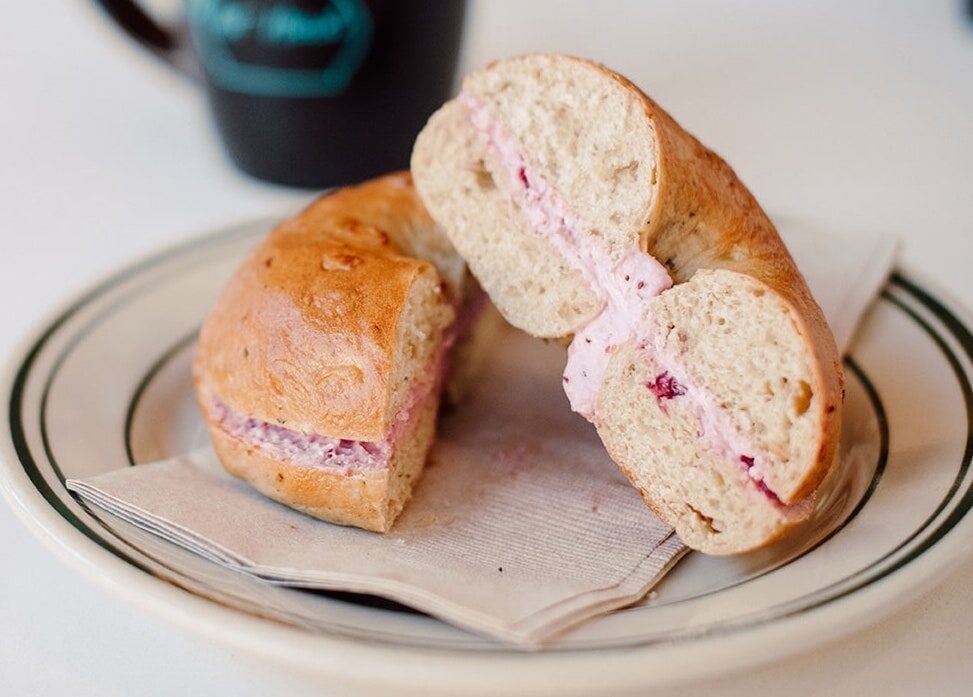 Courtesy of Spill the Beans
California Bagel at Spill the Beans
Don't come looking for knock-off New York bagels at Spill the Beans—chef Kevin Templeton decided to create a California bagel instead. The fluffy, chewy bagels were inspired by the hamburger buns at Barleymash, a fixture on Fifth and Market. The bagels are the perfect utensil for devouring housewhipped cream cheese in standout flavors like wasabi, ginger, and soy or white truffle and Parmesan.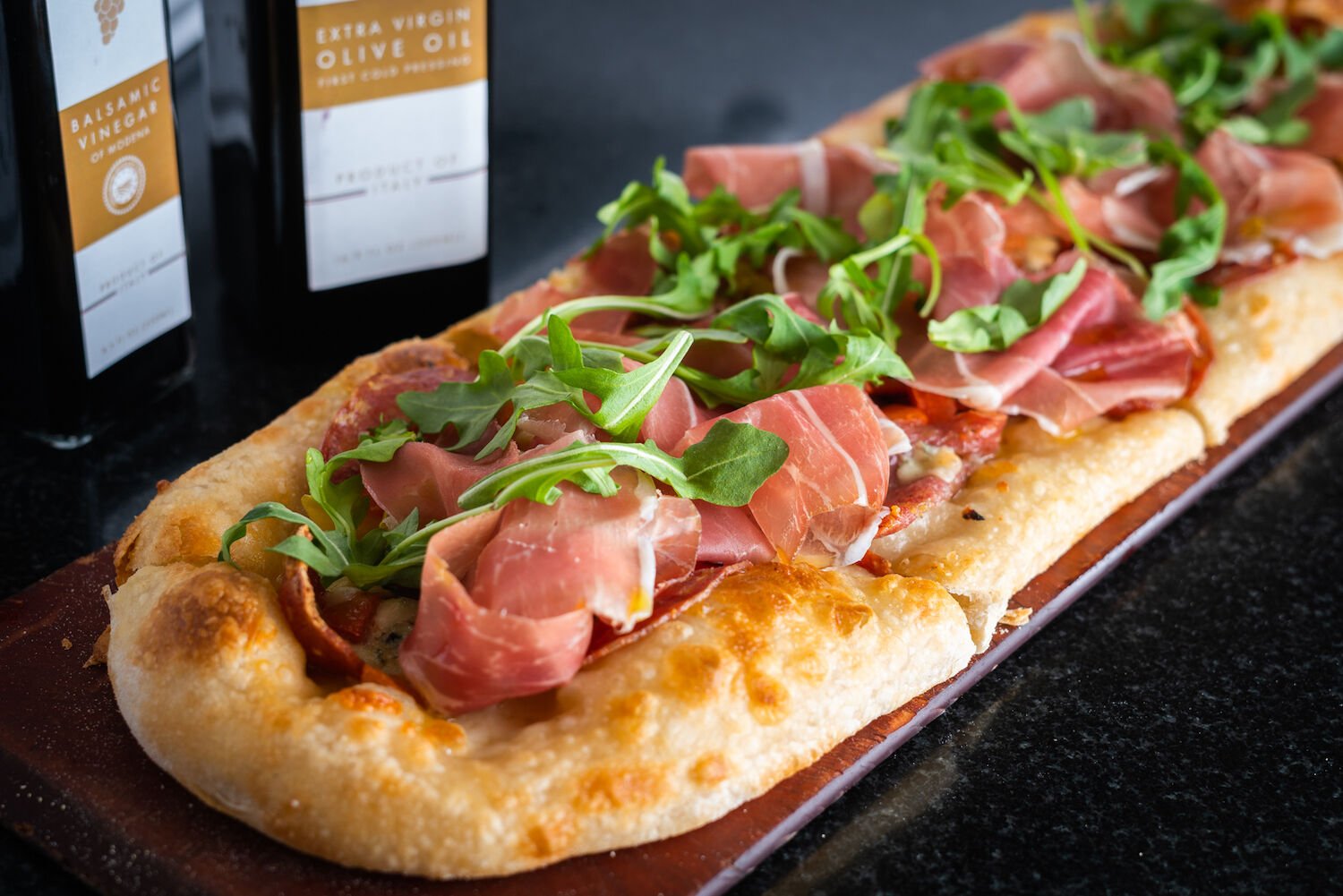 Courtesy of Lavo
Aperitivo at Lavo San Diego
Apertivo (happy hour) at Lavo, Tao Group's Italian concept, offers $8 cocktails and bites like arancini along with $10 brick-oven pizzas on fermented sourdough crust. The central bar is the perfect spot to post up and watch the crowds walk by, or you can sink into a plush banquette for more privacy. With portions big enough to share, Lavo suits a date night or a dinner with friends before promenading on Fifth Avenue.
Japanese Affinity at The Whiskey House
With 4,500 bottles—and counting—The Whiskey House was born out of a quest to become the Guinness Book of World Records holder for the most varieties of whiskey commercially available. It achieved this feat in 2019 and has continued to grow the collection ever since. From a flight of five Pappy Van Winkle tasters to an extensive cocktail collection of old fashioneds, Sazeracs, and whiskey sours, The Whiskey House takes its namesake spirit seriously. Especially notable is its Japanese Affinity, a take on a Manhattan with Suntory Toki, Kiuchi No Shizuku, red vermouth, and housemade barrelaged bitters.
For more Main Dish, tune in to Happy Half Hour, our food and drink podcast, every week.