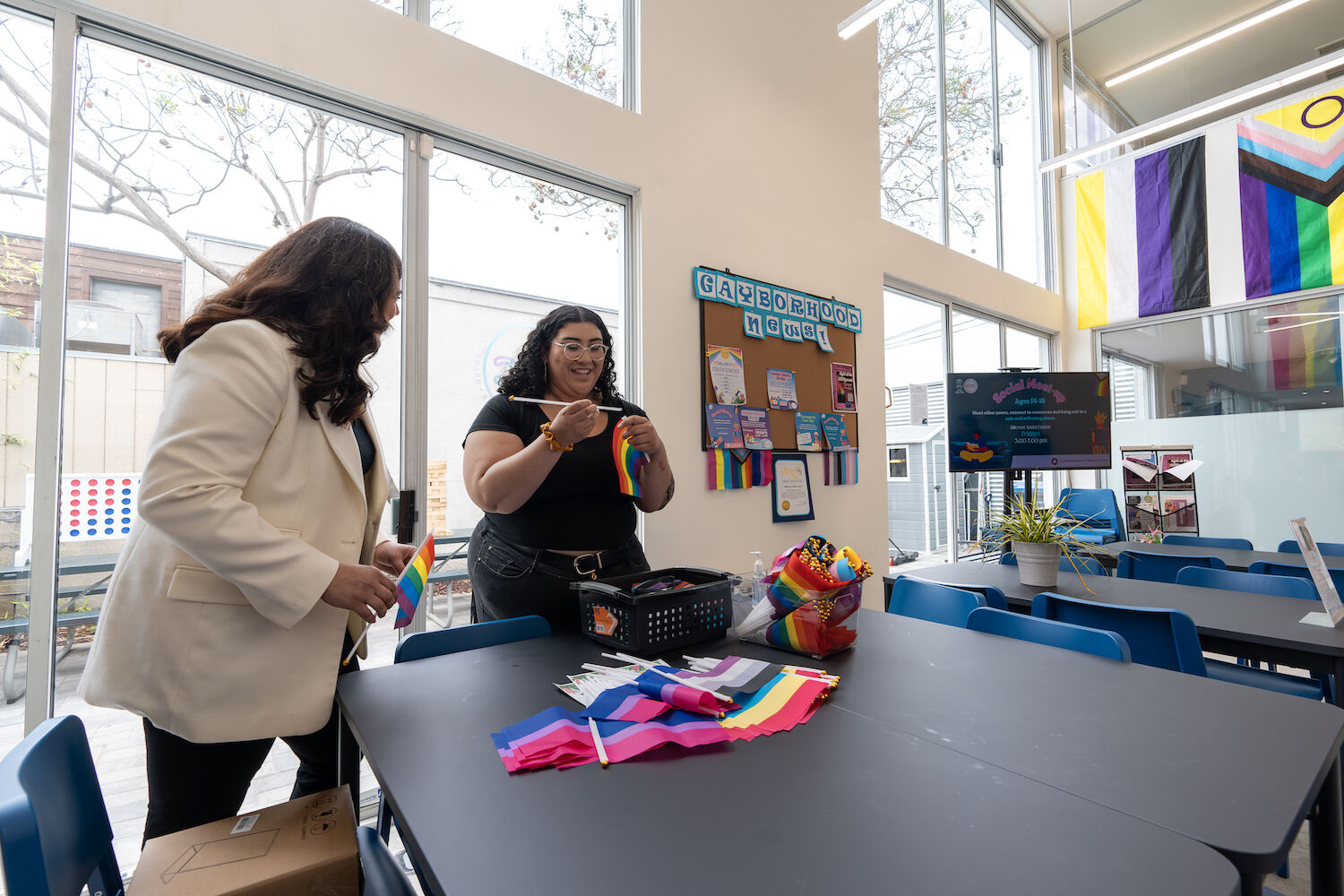 Photo Credit: Cole Novak
As a queer youth growing up in El Centro, Cara Dessert says that having a place like the Hillcrest Youth Center would have been invaluable—and unimaginable.
"A place like this was beyond my wildest dreams," says Dessert, now the CEO of the San Diego LGBT Community Center. "It's our love letter and survival guide [for] the next generation."
Just one of the several vital facilities operated by the SD LGBT Community Center, the new 2,500-square- foot Hillcrest Youth Center opened in April. It's the latest and largest iteration of the center, which was originally founded in 2001 and has changed locations multiple times throughout the years. Whenever they outgrew a space, they'd search for a new one to provide much- needed services to LGBTQ San Diegans ages 10 to 14.
There are nearly 500 anti-LGBTQ bills in this country. In an environment like that, we're under attack," Dessert says. "Some youth want a space [where it's] safe to be their full selves and hang out in community with other youth, and some youth need help."
The location provides emergency shelter and critical housing, along with behavioral and sexual health services, therapy, and support groups.
"No matter what happened in your day, you walk in here and you're safe, you belong, you have friends, you have support, and you have guidance for your future," Dessert emphasizes. "We're committed to building the next generation of LGBTQ leaders here in San Diego. To be able to purchase and open this building, it's a symbol of our hope for the next generation, it's a sign of our investment in their future, and it's how we are actively combatting the hate that is in this world."
The new HYC is located at 514 Pennsylvania Avenue.
The San Diego Foundation has issued The San Diego LGBT Community Center a challenge grant to raise funds for the Hillcrest Youth Center. San Diego Foundation will match every donation up to $100,000 to support the Center's outreach and programs for LGBTQ youth. You can visit their website if you'd like to make a matched donation to support the Center.