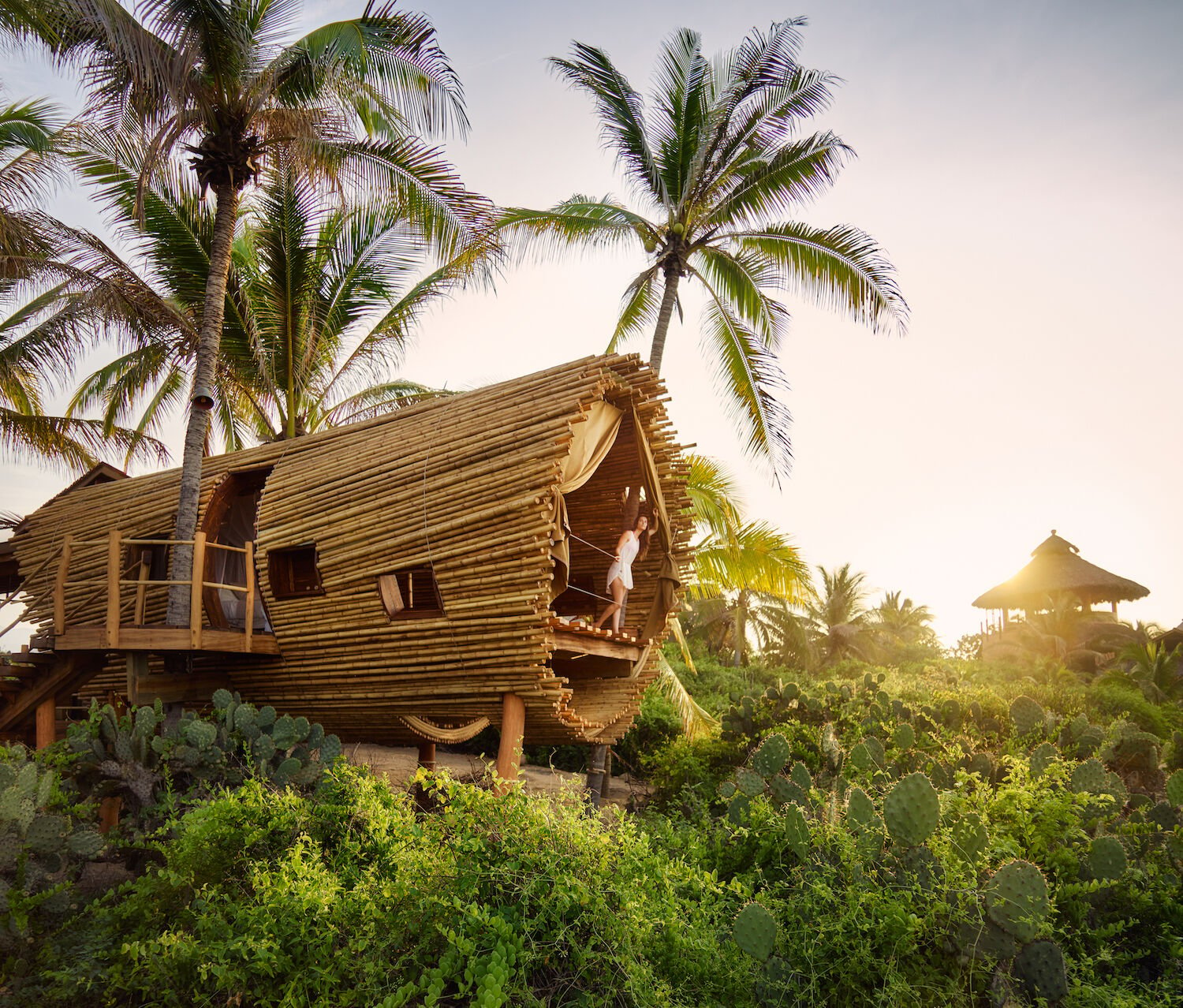 Photo Credit: Kev Steele
My fellow tourists and I are trekking along Mexico's Pacific coast in the dark. About a mile from Playa Viva Resort, we find an Italian marine biologist and a team of men gathering freshly hatched sea turtles into a bucket. The biologist explains that the resort has trained these men, former poachers, to protect the turtles instead of hunting them. Our fees help fund their work. She adds that the team has been up most of the night rehoming nests to keep the turtles safe from the poachers, plus the birds and badgers who eat the eggs.As the sunrise sprays pink across the sky, each of us receives a wooden bowl. Inside, a tiny sea turtle scrambles to escape. We're instructed to stand a few feet from the waves and avoid touching our turtle as we tip the bowl and release the baby onto the sand. My chest puffs with pride as I holler, trying to scare away lurking seagulls and cheer on the babies scuttling to the water.Every traveler I spoke to during my time at Playa Viva, a small, off-the-grid beachfront resort about an hour south of Zihuatanejo, counts their participation in the turtle protection program as a highlight of their trip. That's saying a lot.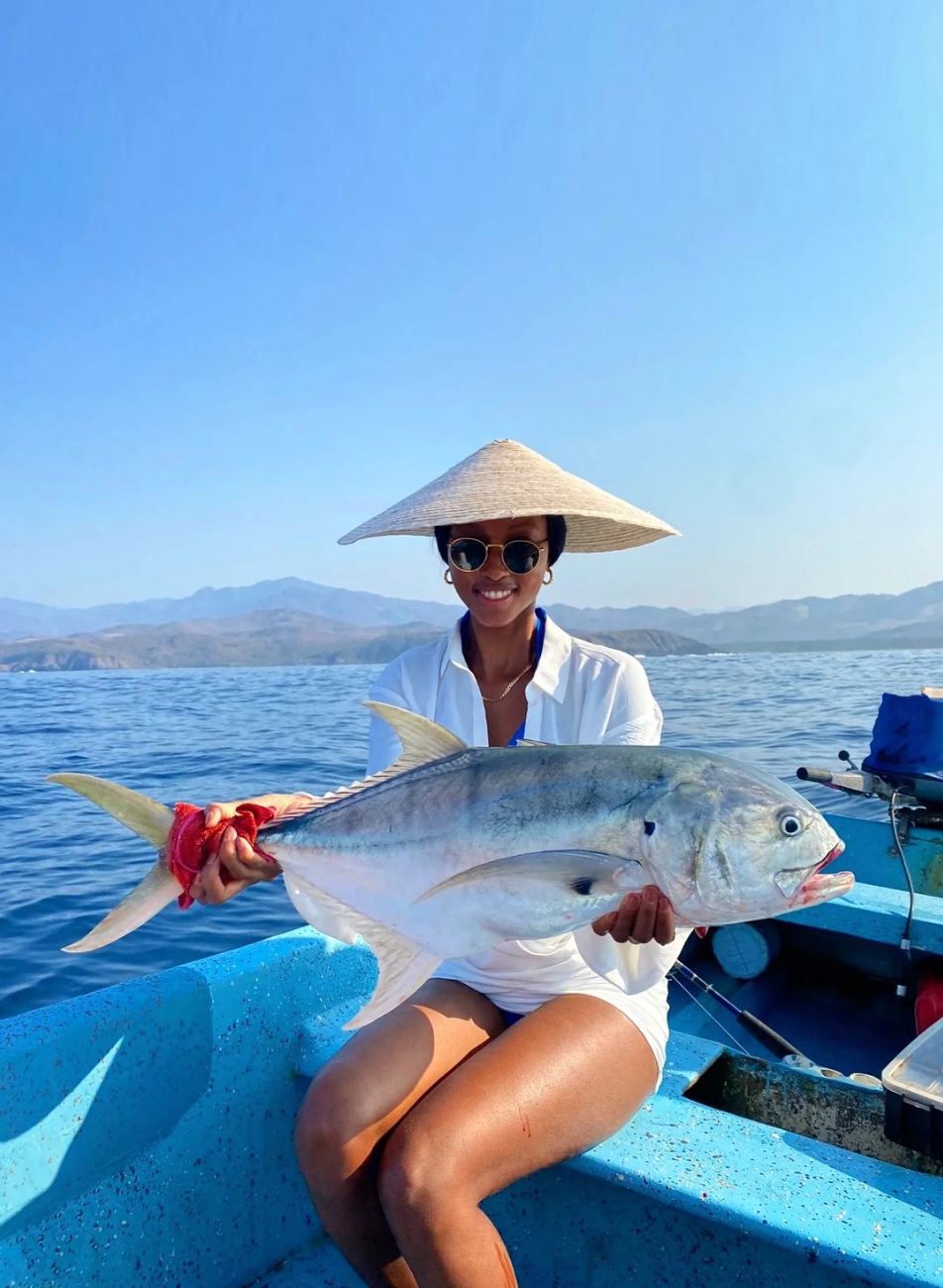 Photo Credit: Gabriel Ornelas
A certified B-Corp, Playa Viva aims to minimize its impact on the land, water, and food systems while also bolstering the local Juluchuca community through education, health, and economic empowerment. Treehouses have been constructed with responsibly sourced materials. Communal meals come from the resort's women-run regenerative farm. Owners helped employees create a cooperative bank to fund community entrepreneurial and sustainability projects. All this, plus a dreamy oceanfront location and free yoga and Pilates classes.Some say Playa Viva is one of the most advanced regenerative travel destinations in the world.Definitions of regenerative travel are still developing, but tourism industry leaders generally agree that regenerative travel picks up where sustainable travel (leaving a place the same as it was when you arrived) leaves off. In a perfect world, regenerative travel aims to use tourism to restore a destination, leaving it better than it was before you got there.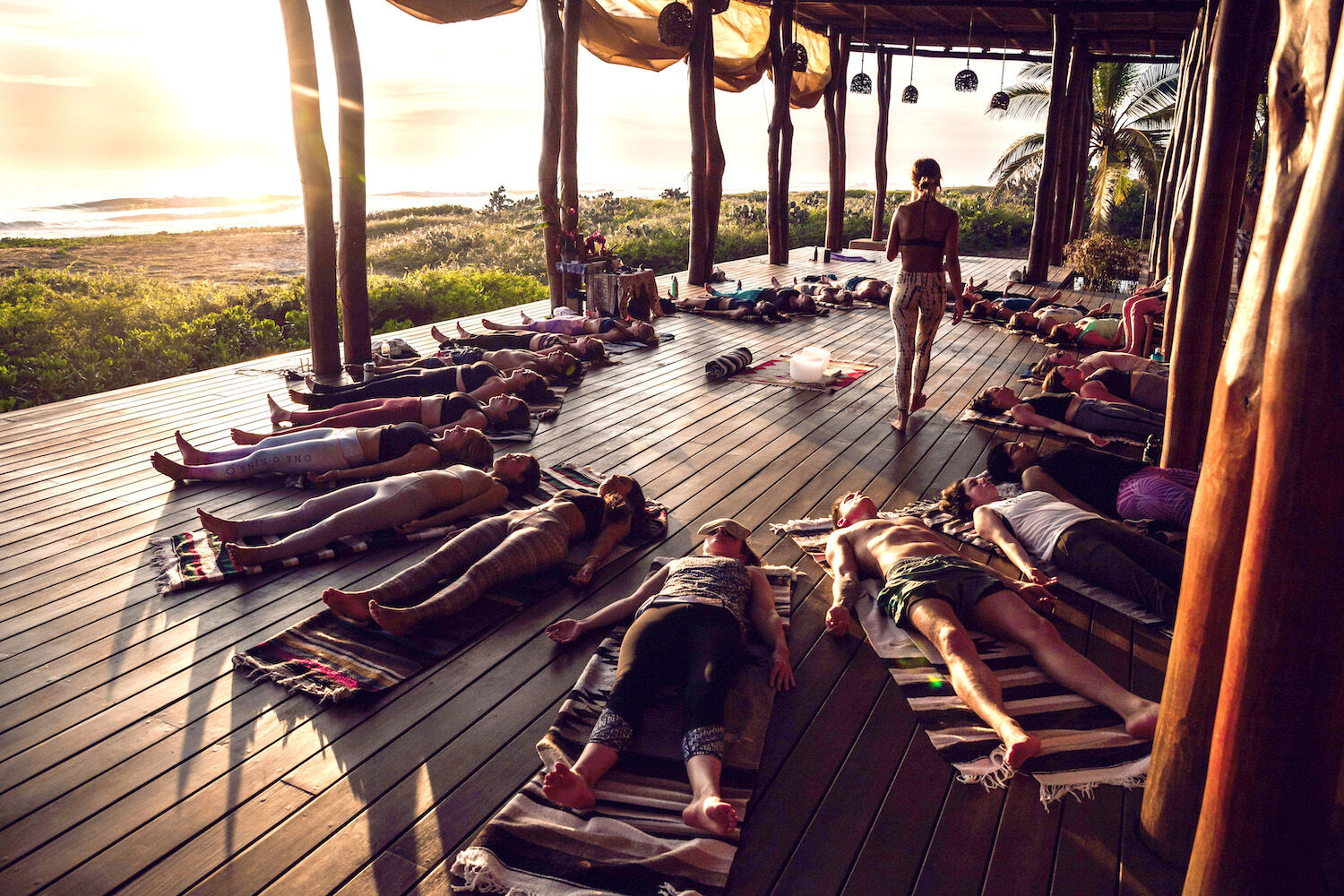 While that may raise eyebrows—it sure hints of a colonialist mentality—regenerative travel also aims to take its cues from locals, often indigenous leaders, who create opportunities for visitors to participate in the stewardship of the land while benefiting the local community.In response to jetsetters' growing desire to feel like their vacations don't harm the planet, it has become the most buzzed-about travel trend of the post-pandemic age. An Expedia Group Media Solutions survey found that nine out of 10 travelers are looking for sustainable options when planning trips. Many of them have turned toward hotels and experiences offering regenerative travel options— but what, exactly, does that mean?There's no clear blueprint for what's truly regenerative and what's simply greenwashing. One hotel might put a succulent by the bed and call themselves green, while another will power smart TVs and electric car chargers with the sun and say they're sustainable. Yet another destination will offer visitors hotel discounts for helping restore an ancient forest and be deemed regenerative.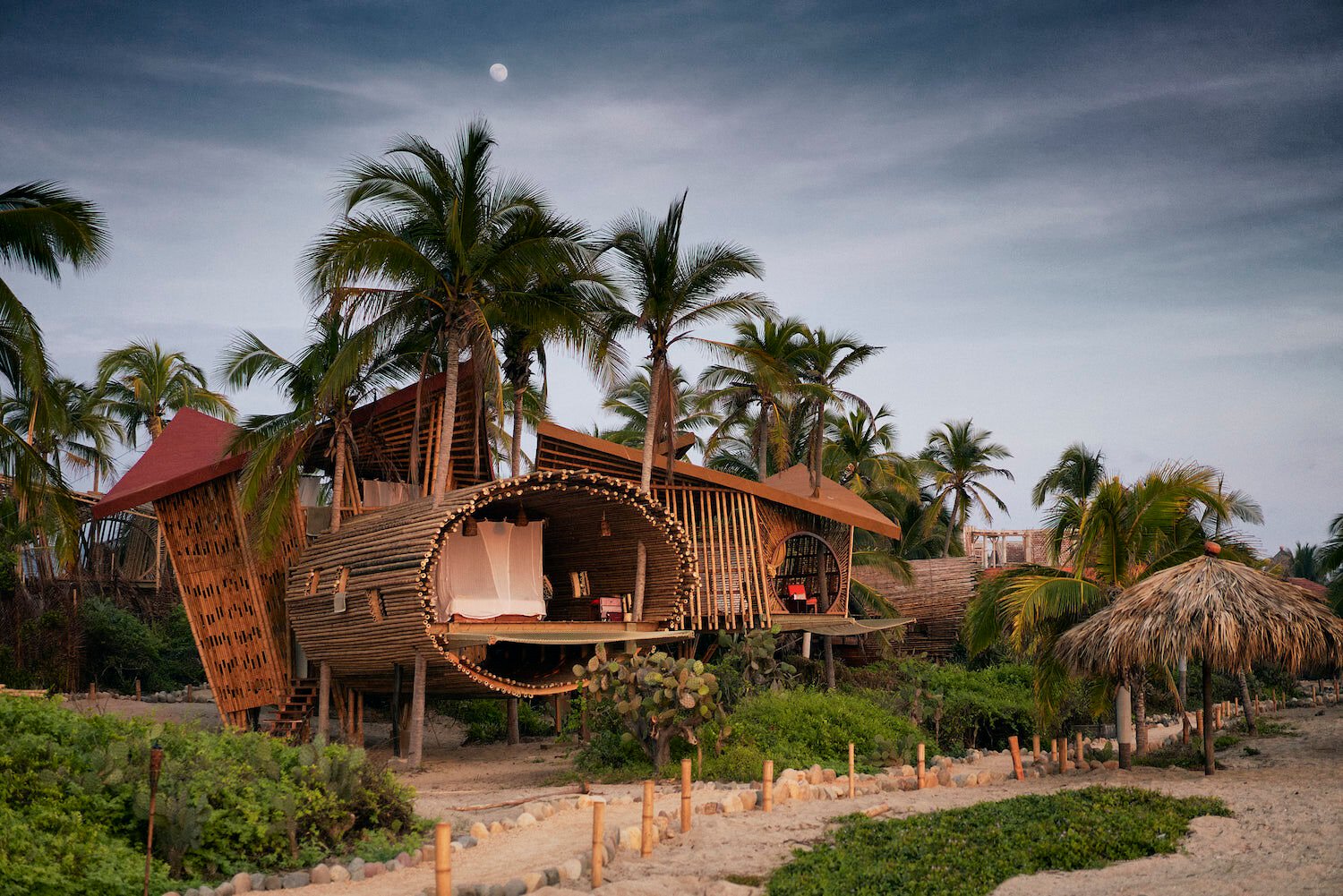 Photo Credit: Kev Steele
In practice, this type of travel can expect a lot from people simply wanting a vacation. To meet its aims, tourists must select a hotel, restaurant, or activity based on its environmental impact, asking, "How does the property source its water, its food, its building materials?" They should also consider the leadership (do the area's indigenous people own and run the show?) and the larger community impact (is the property investing in the local economy and land?). In addition, visitors are expected to actively participate in bettering the area—that might look like joining conservation projects to plant trees, or it could involve using your social media savvy to promote an indigenous-owned food truck."Tourism can work like a forest: different species interacting to adjust to the situation they are in," argues Anna Pollock, founder of the social enterprise Conscious Travel. "No lone hero is the leader anymore; we must come together in community."Of course, you can stay in an ecolodge and help nurture the area's wildlife, but that doesn't negate the fact that you probably had to climb on a plane to get there. "If implemented properly, the benefits [of regenerative travel] are obvious: The local ecosystem and people will be better off because of visits by regenerative travelers," notes Mark Hixon, professor of marine biology at University of Hawaii. "[However], the potential costs are global: ever-increasing carbon emissions from air travel, worsening the effects of climate disruption."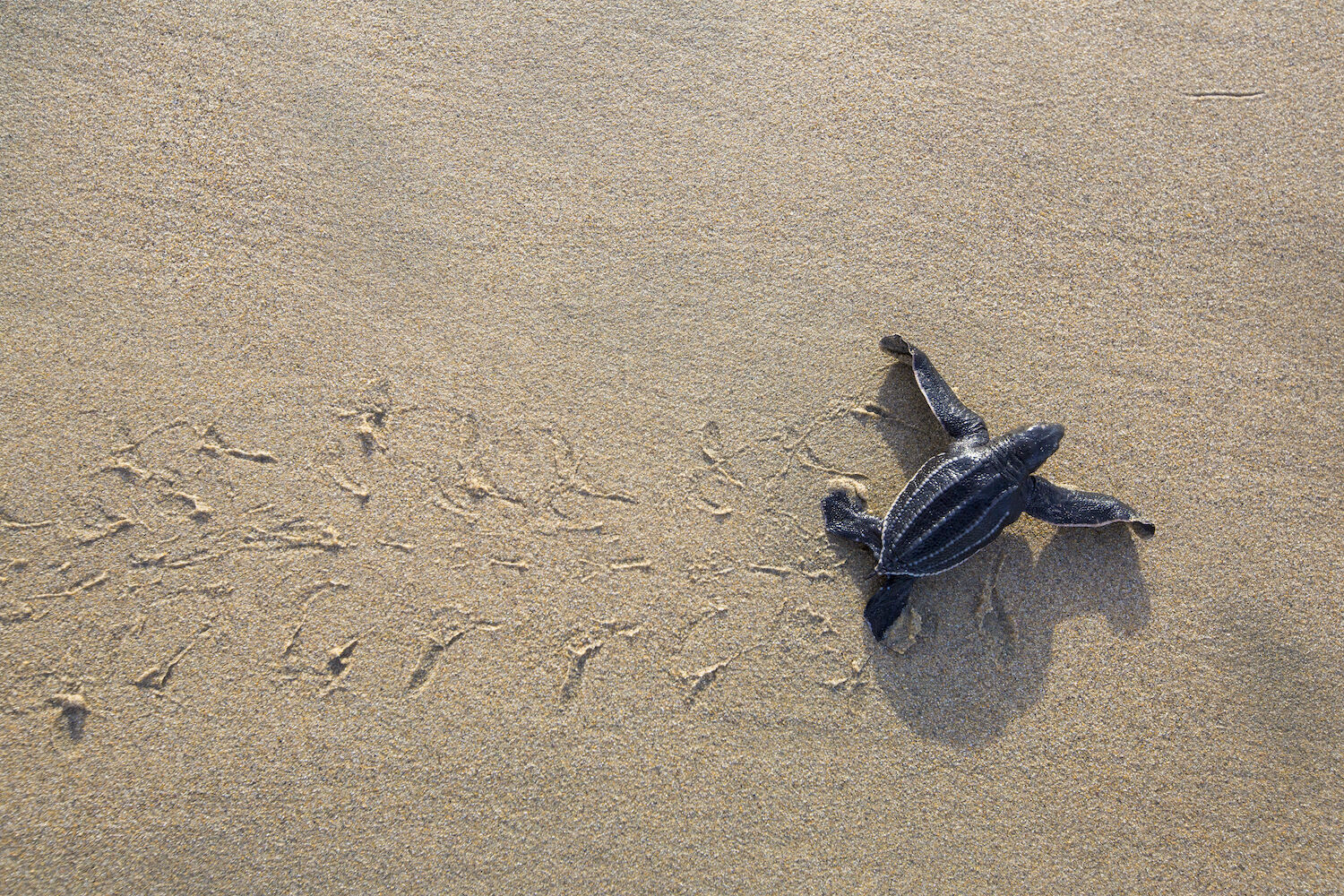 Photo Credit: Ben Horton
Despite the aspirational intentions, even proponents like Public Affairs Officer of Hawaii Tourism Authority Ilihia Gionson, have not yet masterminded ways to address the long- term environmental impact of flying. "Everything we do to mitigate climate impact starts in a big hole because you have to get on a plane to get [to Hawaii]," he explains.Nevertheless, destinations like Hawaii are redefining their approach to tourism with regenerative practices in mind.Before the pandemic, 60 percent of Hawaiian residents felt that the state was being run for tourists—and it was. Tourism is Hawaii's cash cow, a $20-billion-a-year industry that employs the majority of residents.But locals wanted change. Many worked multiple jobs to put food on the table, yet rarely saw their own kids. Traffic made simple trips to the market or doctor a daylong ordeal. Beaches were so packed on weekends that families couldn't gather for luau celebrations. And, worse, visitors were disrespecting sacred places by eroding and polluting the state's iconic beaches and rainforests.When the pandemic halted all travel, locals had their islands back. Many sought ways to sustain the Hawaii their grandparents told stories about—where kids could bike to quiet beaches with rideable waves. Because tourism is the state's highest revenue source, officials couldn't close Hawaii to outsiders, but they could change their messaging and metrics for success.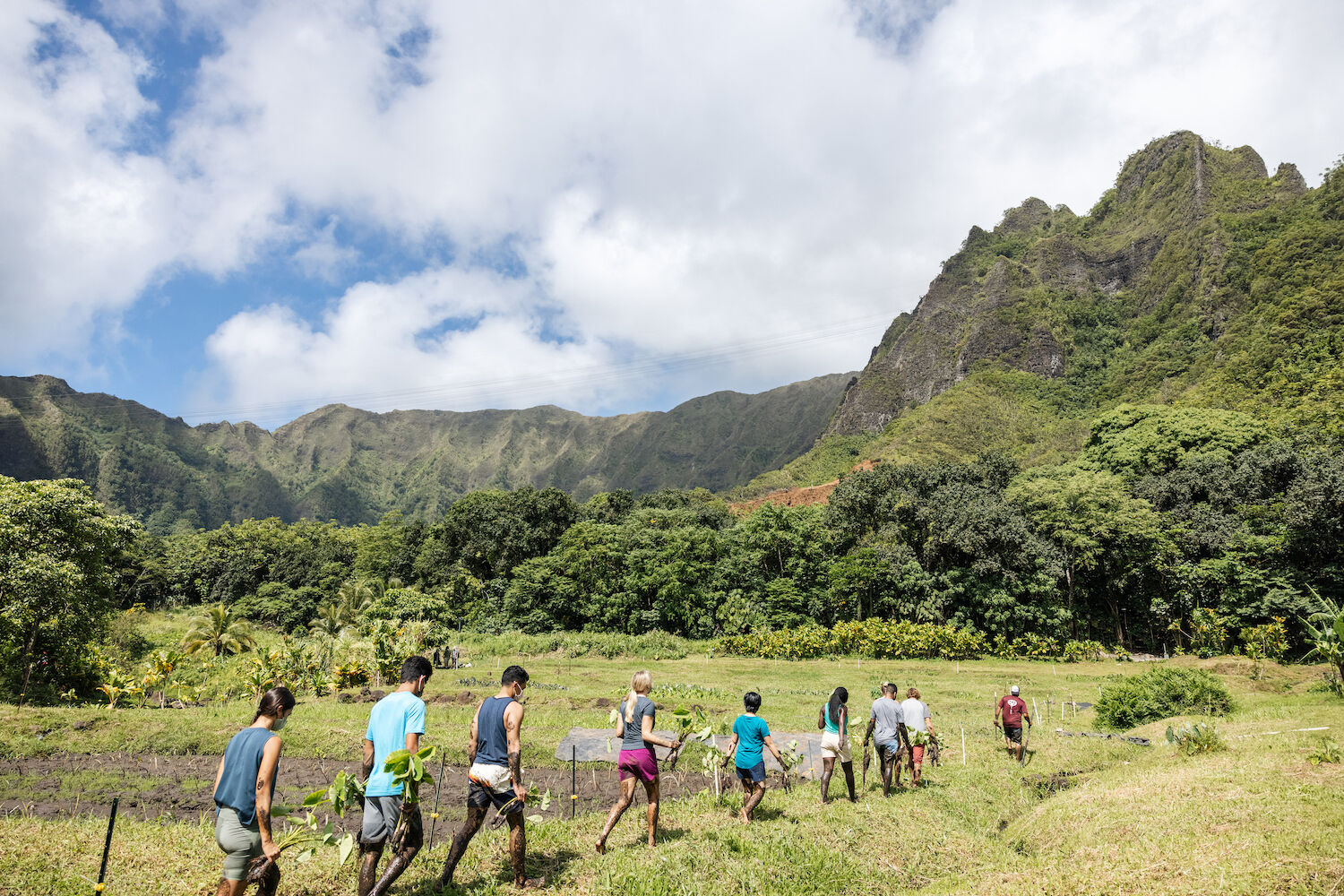 Instead of measuring success by how many bodies filled hotel rooms, the tourism authority started taking the temperature of local sentiment, hoping to shift the tides toward a kind of tourism that residents felt was benefiting them and their land.Hotels introduced the Mālama Hawaii program, offering deals for guests who signed up for conservation activities like ancient fishpond restorations and beach clean-ups. State parks launched a reservation system for overcrowded destinations like Kauai's Hāena Beach, Oahu's Diamond Head and Hanauma Bay, and Maui's Wai'ānapanapa Beach. For sacred or fragile ecosystems, like Hawaii Island's Pololū Trail, local stewards were paid to educate visitors about the cultural significance—and danger— of the area. The state also instituted a ban on sunscreens with chemicals that harmed sea life (hint hint, San Diego).Next steps include a proposed green fee for visitors, more reservation systems, and more fun, family friendly conservation activities, like kayak trips where you can help tidy the reef.Hawaii has a long way to go until it's a fully regenerative circular economy. Nearly all hotels are owned and run by non-Hawaiians. The majority of food is imported, as are building materials, cars, and gas. And the planes keep coming."There is not one silver-bullet solution to these problems," says Hawaiian ecologist Kawika Winter, director of the He'eia Estuarine Research Marine Reserve. "We need a diversity of approaches to solve a diversity of problems. Regenerative tourism can be the difference between being in a place or being in the community. [It] can mean connecting with other humans in ways that are profound."Places like Hawaii and Playa Viva have started a movement. Destinations like New Zealand, Bhutan, Fiji, and some Caribbean nations, as well as independent business leaders worldwide, are working to emulate their success by consulting with these regenerative travel leaders.Entrepreneurs realize that tourists want to keep exploring but don't want to harm the places they visit. While regenerative travel doesn't fix the climate crisis, it is a way for vacationers to use their dollars for change. It may be imperfect, but trying to do good in your travel destination is an aspiration that might just give a few more turtles—and maybe even some beloved and fragile ecosystems—a better stab at survival.