Launched this year on Juneteenth, Black- and woman-owned Lineage is creating luxury watches in downtown SD, driven by a high ideal.
"We are really committed to reinvigorating American watch-building," co-owner Brianna Edwards says. "Most American watches these days are powered by Japanese or Swiss movements. We wanted the engineering, the parts, and the assembly to be all-American."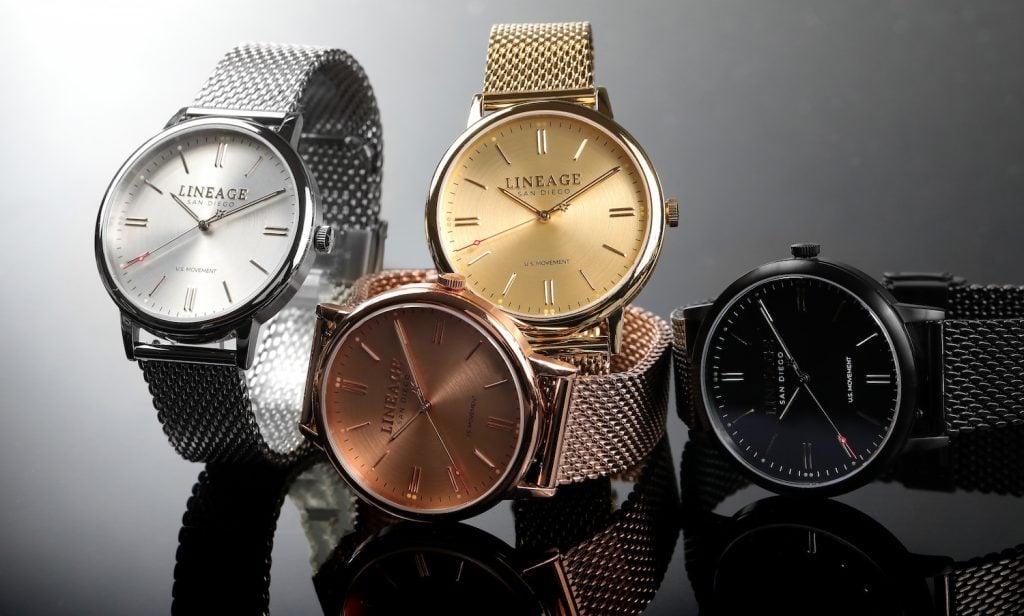 She and her co-owner brother, Evan, share a long-standing tradition of gifting each other watches on big occasions like graduations and round-number birthdays. "We were always watch nerds," Edwards, 33, says. "We were in the Gaslamp, talking about how cool it would be if we could design our own watch."
They began prototyping in 2021. Their watches are powered by American-made, interchangeable quick-release bands. "They're a dressier type of everyday watch," she says. In 2024, look for Lineage to host a pop-up shop (with an eye towards opening a brick-and-mortar) while releasing more designs, including ones for smaller wrists.