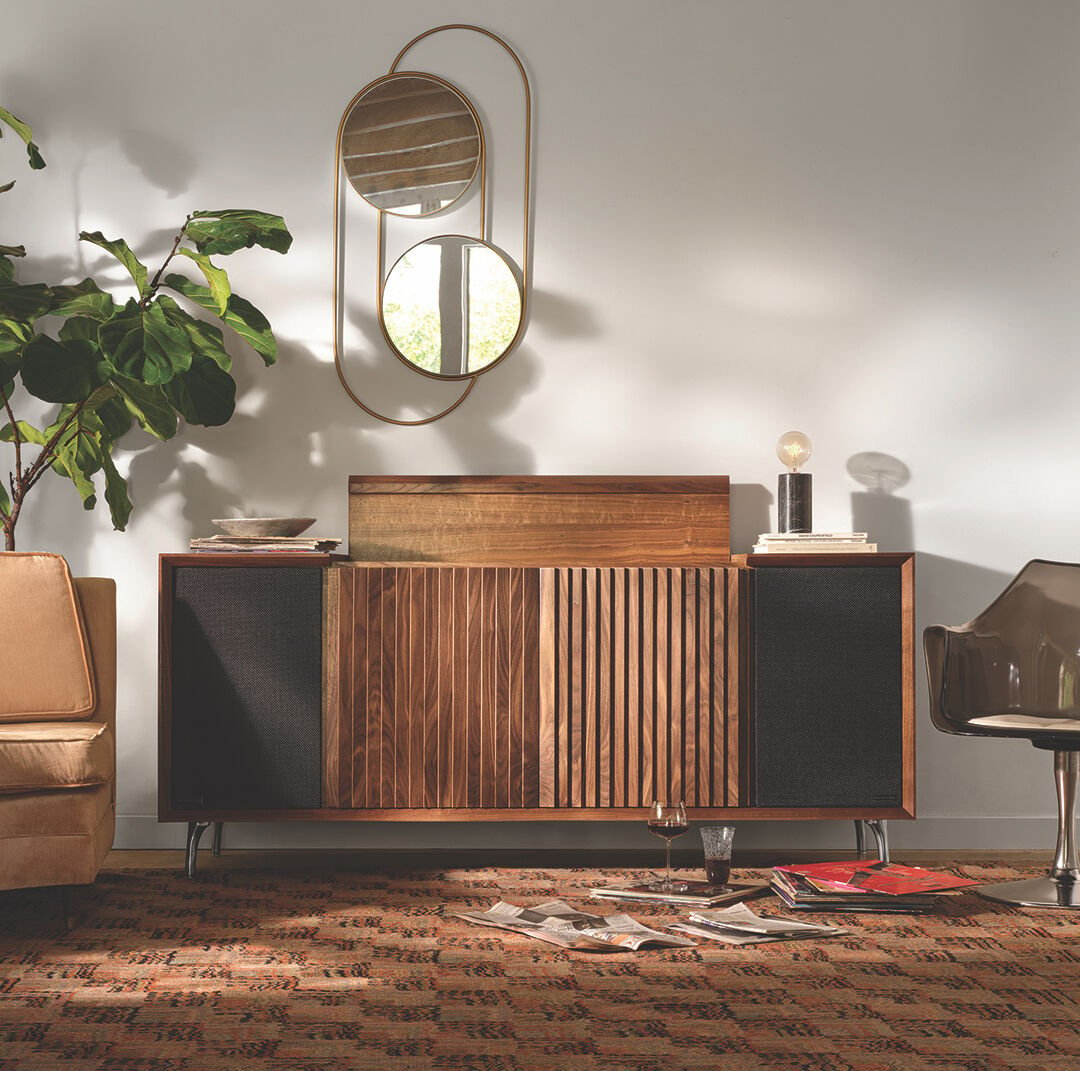 Credit: Trevor Tondro
Sound Advice
Formerly based in North Park, Wrensilva won over fans with their retro-styled, hi-fi, all-in-one media consoles. Now they've opened a new HQ and production facility in Barrio Logan. The space is available for demos by appointment, where locals can check out and buy the handcrafted, modern furniture they say, "channels both grandpa's woodshop and a mad scientist's electronics lab with a dash of CBGB for style." Hey, grandpa, what's a Johnny Ramone?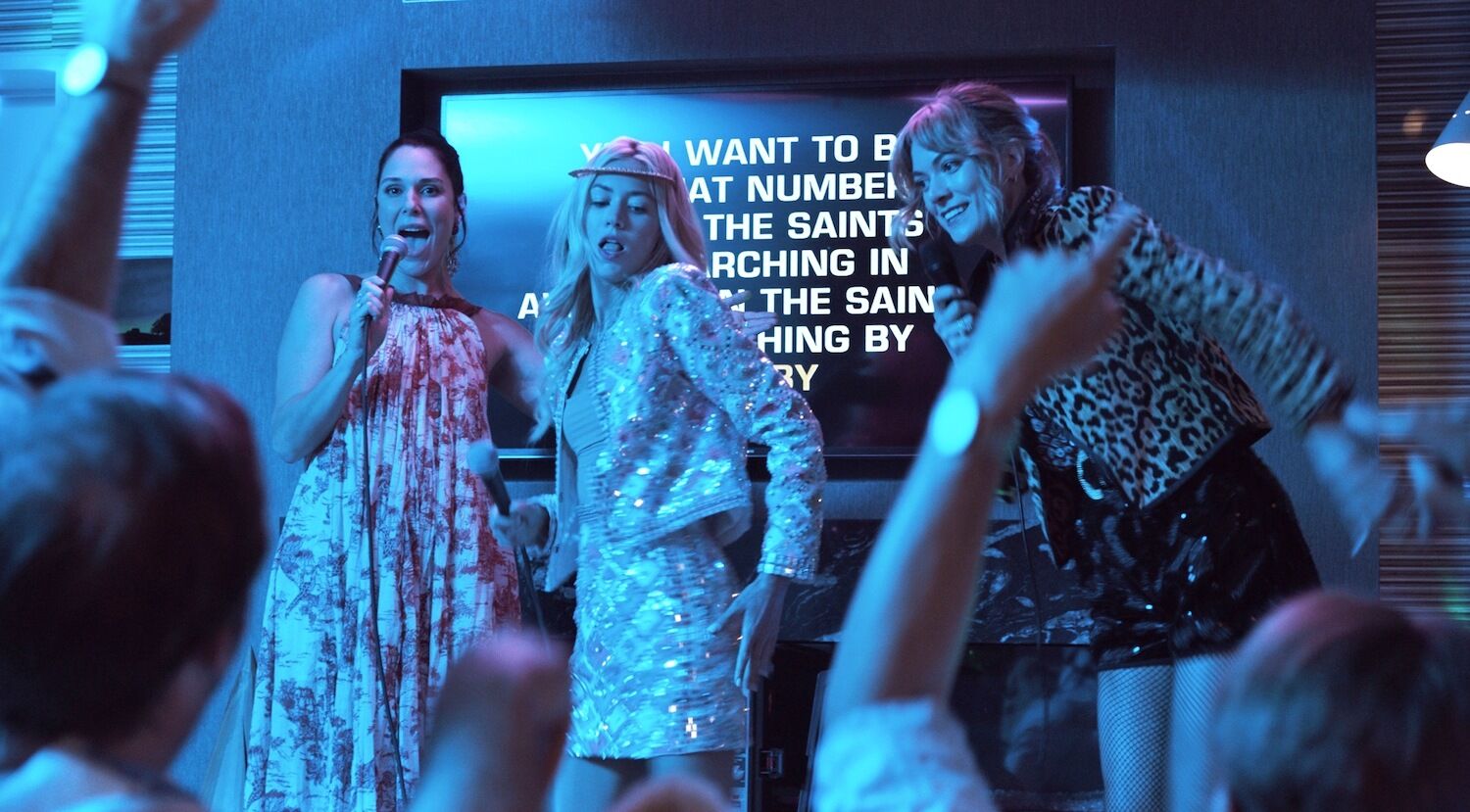 Eruptials
Dropping in select theaters and video-on-demand October 7 is Pretty Problems, a film by San Diego native Michael Tennant that won the Audience Award at this year's SXSW. Tennant wrote, directed, and stars in the film as "Jack"—a man suffering from a very American identity crisis. Jack thinks maybe it's a good idea to breathe some life back into his ho-hum marriage by embarking on a weekend of drug-fueled madness at a Sonoma County villa with affluent strangers. Jack needs to work on his thinking. It's like The Hangover of modern marriage.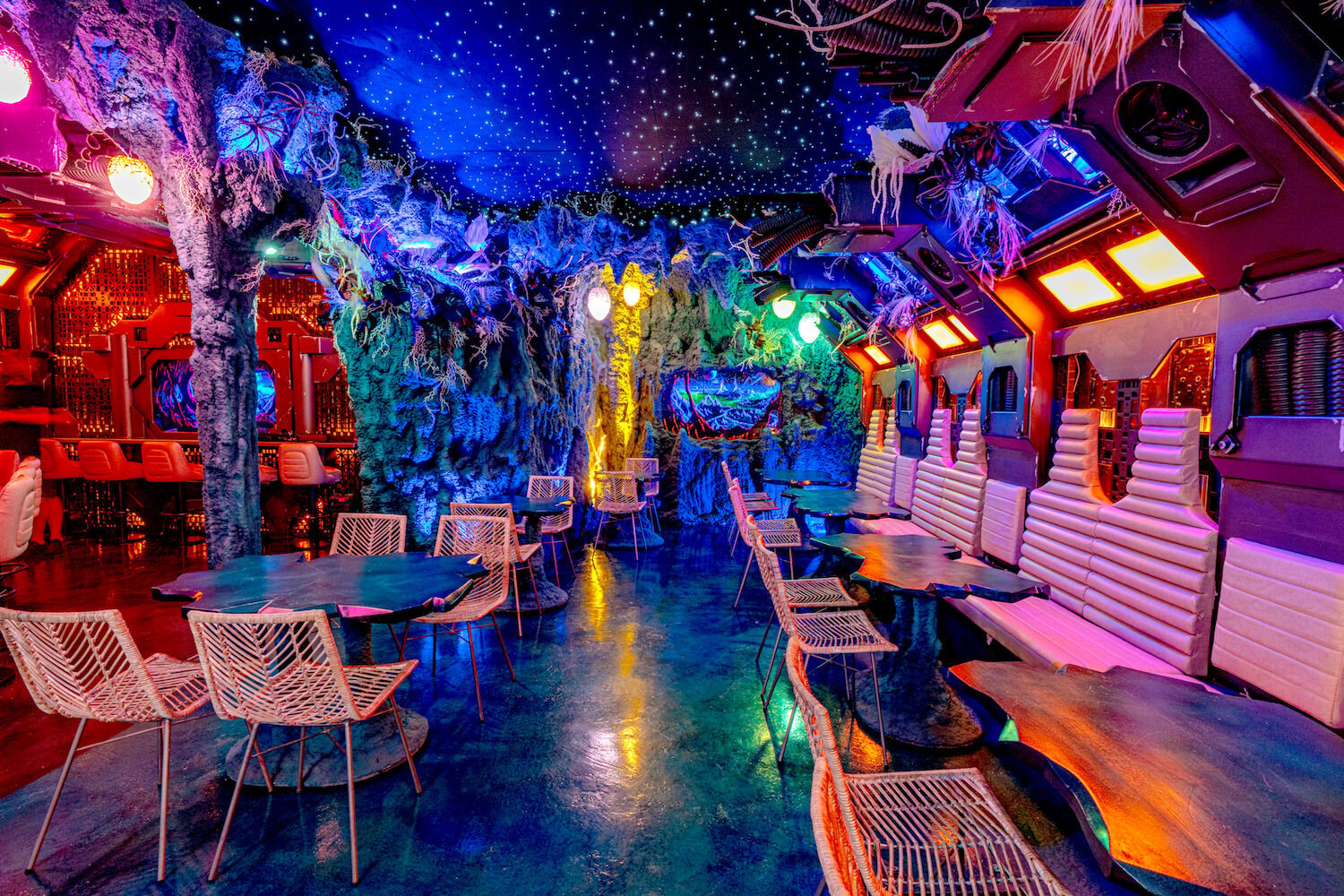 Credit: James Tran
Crash Course
The dark side of an alien planet now exists in South Park. You can drink a Mind Killer in it, stare at stalagmites, stalactites and shooting stars, namedrop L. Ron Hubbard, and just utterly detach from reality. Opening this past August, it's Mothership, an intergalactic tiki bar with vegan bites and its very own vinyl soundtrack from the same folks that run Kindred. There are some fun local call-outs, too: Local plant designer Britton Neubacher of Tend Living (p. 44) has some of her otherworldly arrangements on display.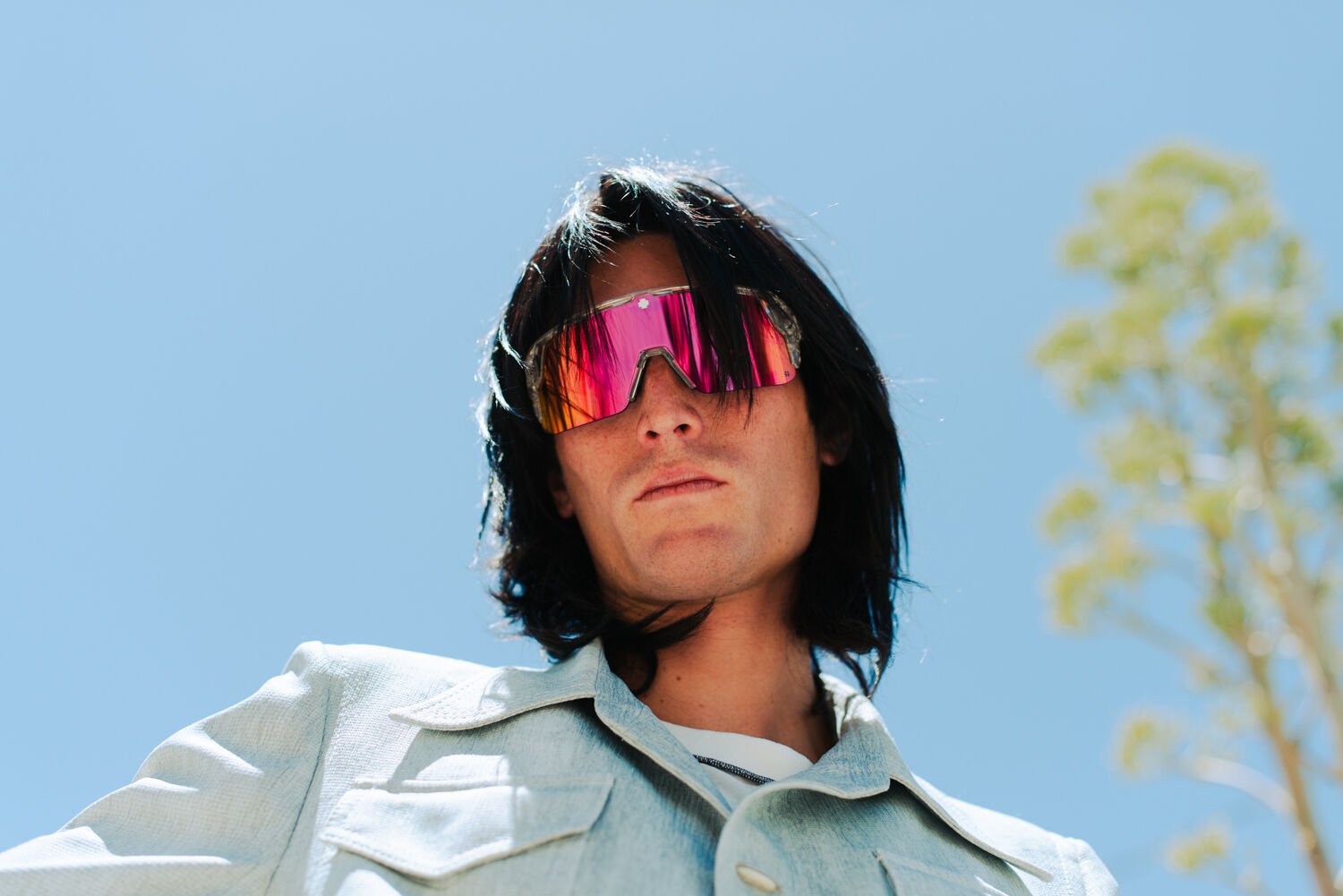 Made In The Shade
When SD-based sunglasses company SPY+ burst onto the scene in 1994, the brand was known for its blend of tech and fashion, with strong ties to the surf, skate, and ski people. Its new line throws back to that vibe, with bold color combos and snow-seasonal specs. Retro-designed "Monolith" boasts optical-grade lenses and side vents, which channel air from the sides of the frame through the temples to keep them fog-free whether you're shredding Big Bear, pump-tracking your way to enlightenment, or just being sultry and mysterious in Palm Springs.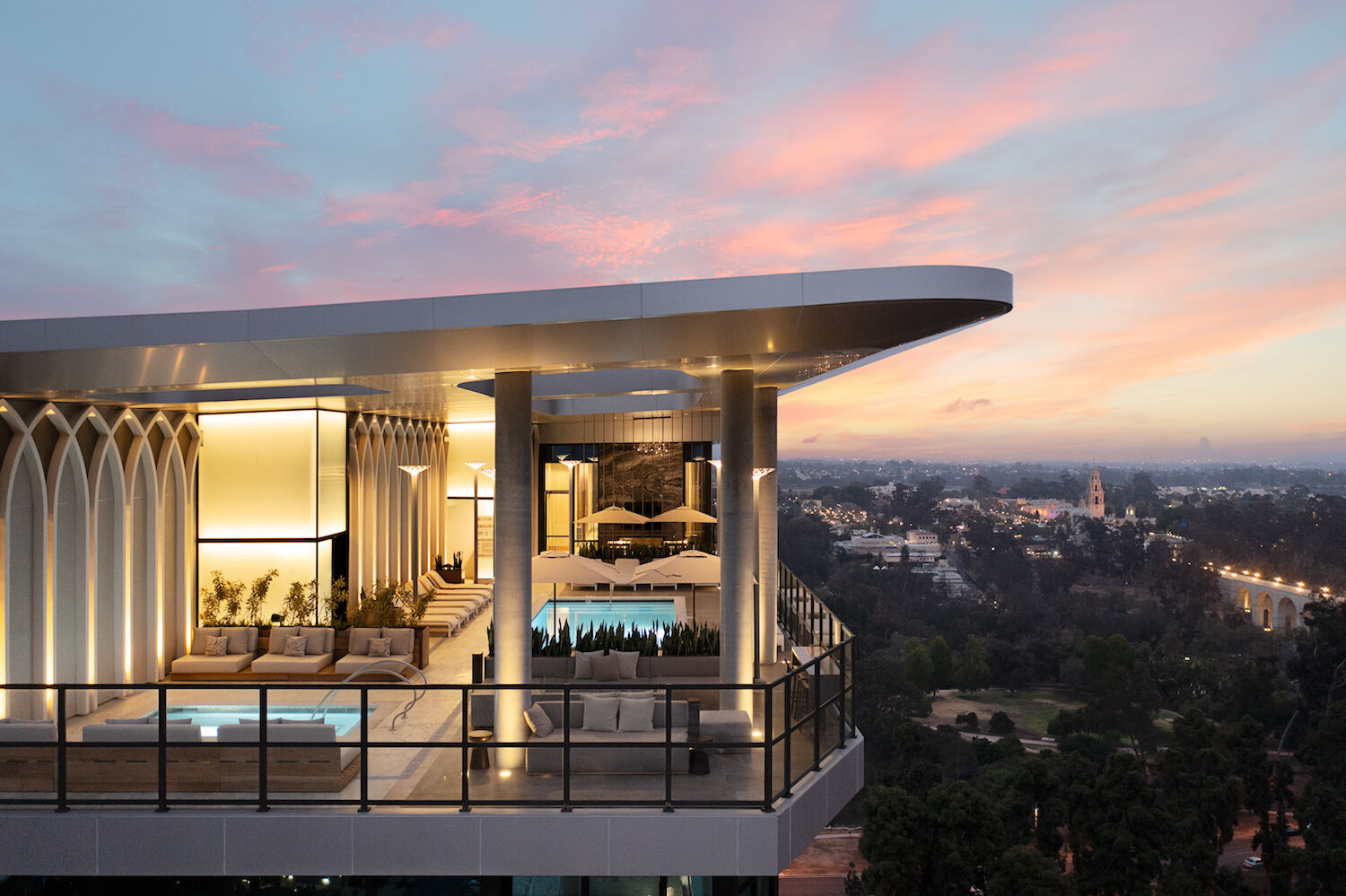 Livin' the High Life
Standing tall at 20 stories, Bankers Hill's 525 Olive is now the highest residential address in San Diego. The building's 204 residences—built by Greystar and designed by architect Joseph Wong (who designed Alila Marea) and interior designer Jules Wilson (IDEA1, Baked East Village)—include studios, one-, two-, and three-bedrooms, plus penthouse suites. Bells and whistles include a rooftop pool and lounge, ample outdoor space, "Zoom Rooms," a pet spa, cathedral views, and befitting the Covid era, a state-of-the-art purified air system in common areas.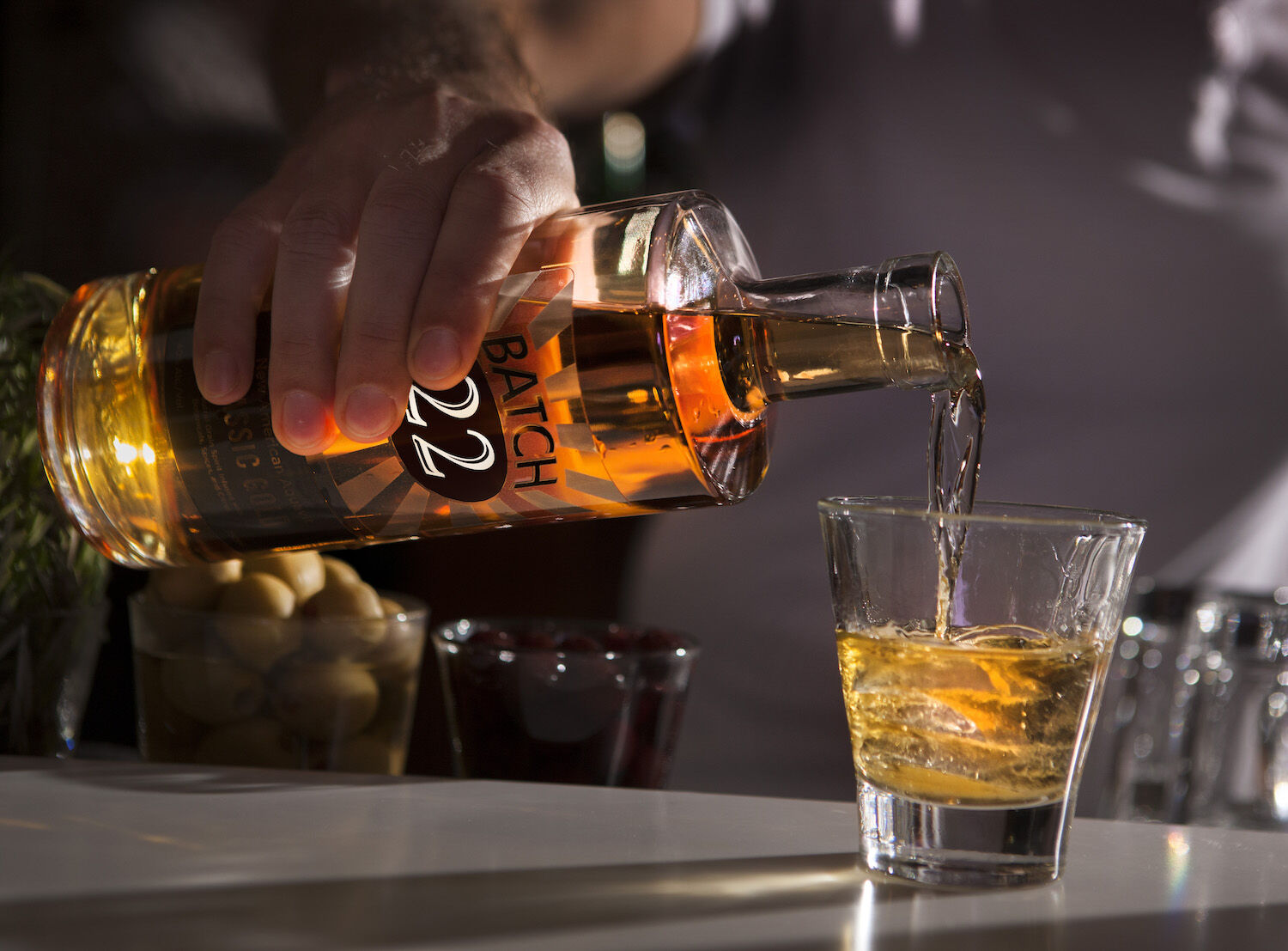 Credit: John Dole
Aqua Men
Native to Scandinavia, herbal spirit Aquavit isn't exactly the first tipple you'd see here on menus in San Diego. A bunch of locals changed that by launching Batch 22, a stateside version of the grain-based spirit. The flavor? Theirs is an old-world recipe of toasted caraway and dill—like a rye bread that can get you tipsy. Though distilled in LA, co-founders Mark Marosi and Bruce Glassman live in San Diego (for full transparency and expression of love—the latter used to be the beer writer for this magazine).