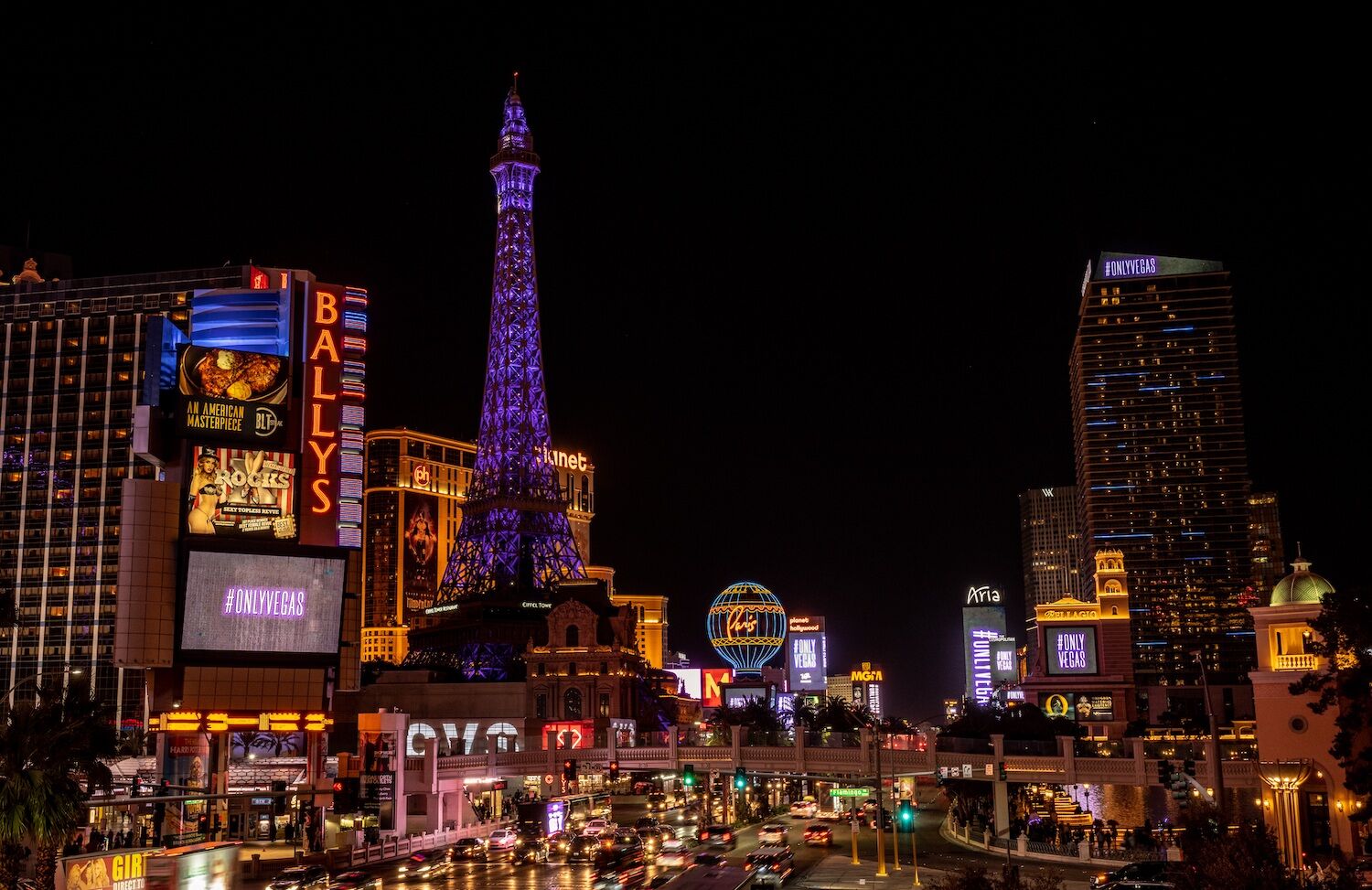 When you're sober, a trip to Las Vegas raises eyebrows. It's hard to separate our perception of the city from is pop depictions—most of which involve blackouts, ill-advised quickie weddings, and gambling away one's life's savings into the wee hours of the morning.
But increasingly, my kind is being catered to at spots like the Vdara, a game- and smoke-free hotel a little bit off the strip, where they offer the "Stay Well" program, a fleet of suites with wellness tech from Delos, the Cleveland Clinic, and Dr. Deepak Chopra.
These special rooms include perks like natural memory foam mattresses, guided meditations, air and water purification, a dawn simulation alarm clock, a shower infused with vitamin C, and the use of hypoallergenic cleaning products. (Other hotel groups are rolling out similar suites. For example, Wynn Living Well offers trainers who deal in Tom Brady and Alex Guerrero's TB12 method, plus custom IV therapies and golf at Wynn Golf Club, the only course on the Las Vegas Strip.)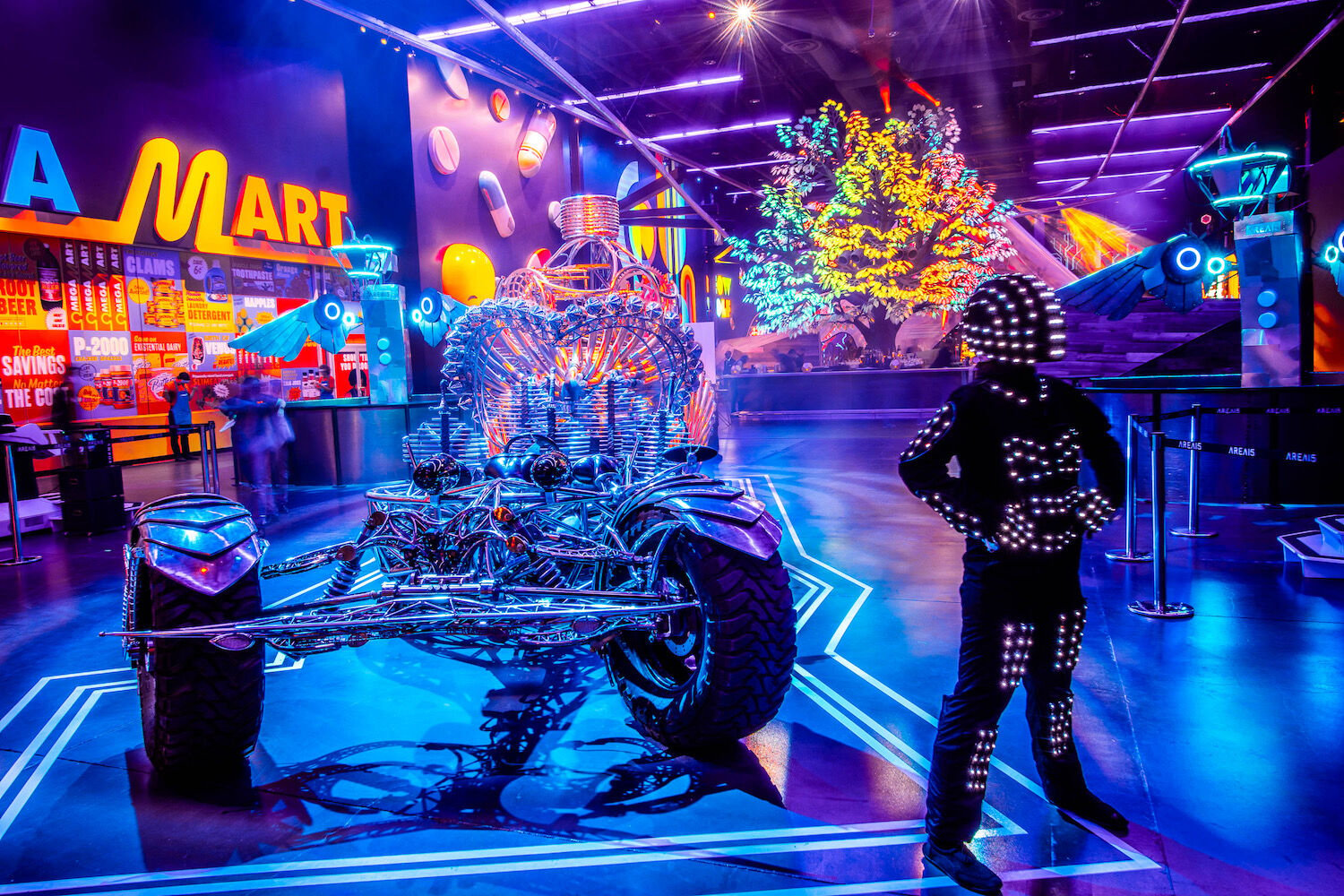 Photo Credit: Peter Ruprecht
It's not clear how popular these programs are, but their sheer existence would have been out of the question just a decade ago. As people are drinking and partying less than ever before, Las Vegas attempts to adapt in order to survive.
Back in 2003, the Las Vegas Convention and Visitors Authority announced, "What happens here, stays here," the slogan that's been locked in our cultural imagination ever since—especially with movies like The Hangover portraying it at its most extreme. The slogan remained the same until 2020, when the city changed it to something that doesn't evoke vice: "What happens here, only happens here."
Though this might seem like a lost cause, Las Vegas' history is littered with attempts at reinvention. In the '90s, after a difficult economic period, Vegas rebranded itself as "family-friendly." The marketing worked, at least for my family: Every May, we would travel to the Excalibur Hotel and Casino, a then-new $290-million-dollar hotel built around a King Arthur theme, explicitly featuring fun for the under-21 set. For my brother and me, Vegas came to mean glimmering arcades, water slides, and unlimited virgin piña coladas—but in order to access these wholesome joys, we'd have to walk through a casino billowing with cigarette smoke and the blaring sound of slot machines.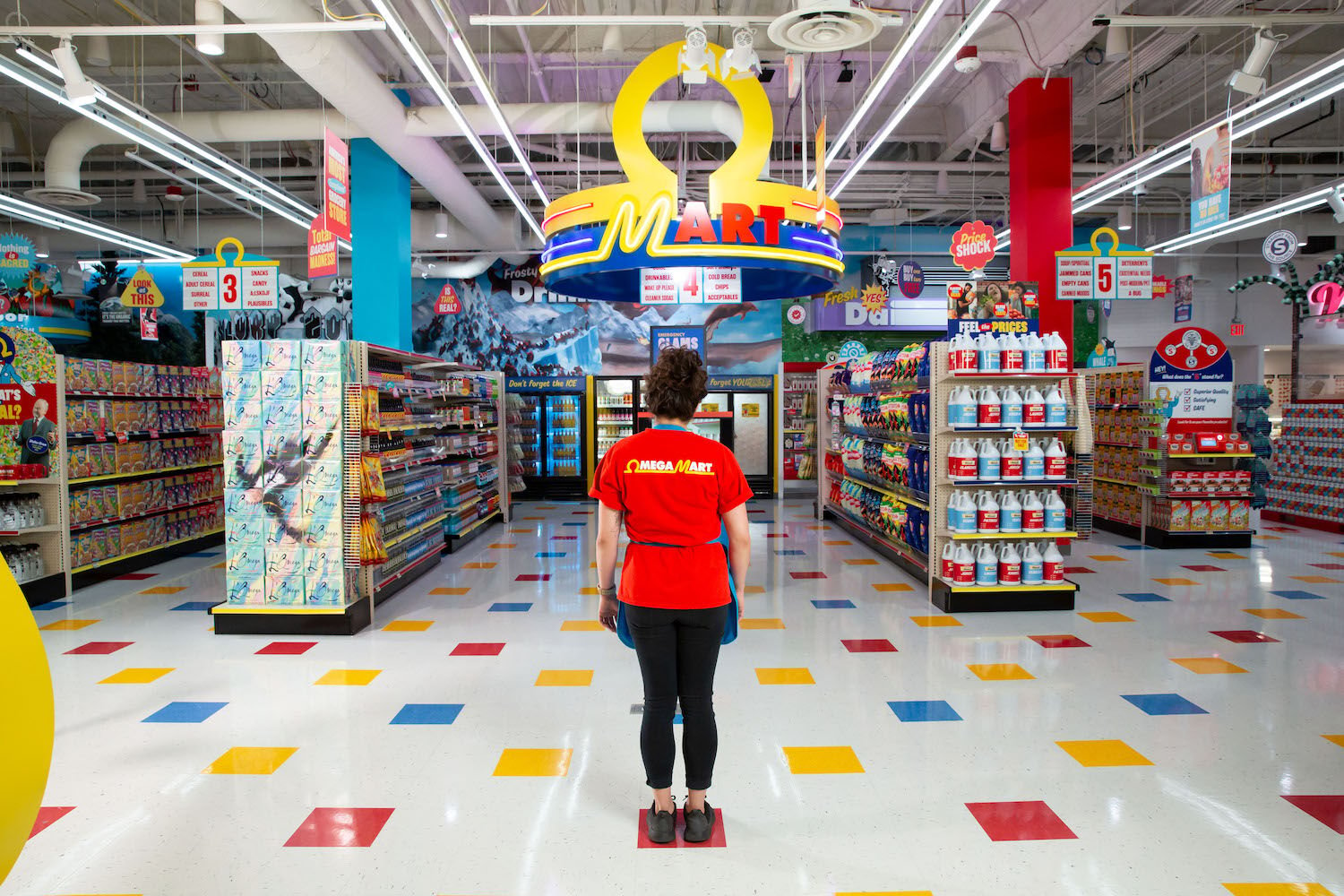 Photo Credit: Christopher DeVargas
It's a similar experience now when I leave the safety of my hotel and dodge rowdy tourists to try and enjoy what sober Vegas has to offer. But there are many more booze- and gambling-free activities for adults than there were 20 years ago.
You don't need shrooms to feel like you're in another world at Area15, an immersive entertainment district that looks like the planet you'd end up on after an alien abduction. Complete with funky restaurants and boutiques, the highlight is Omega Mart, a topsy-turvy "supermarket" from Santa Fe's groundbreaking art collective, Meow Wolf. Back on the strip, sober psychedelia abounds at LOVE, Cirque du Soleil's mind-blowing Beatles show, currently in its final year.
I quickly learn that you can avoid drunk people almost entirely if you rise early and do stuff during the day, when most tourists are still sleeping off the night before. As a masseuse reminds me, the sheer number of high-end hotels in Vegas makes it a spa capital of the globe. At Resorts World, the strip's only new build in a decade, the luxurious 27,000-square-foot Awana Spa feels completely protected from the chaos happening just outside. The highlight is the Fountain of Youth, four vitality pools set to different temperatures, with a Brazilian Quartz crystal room on one end. On the other, a theater-inspired sauna, the home of the spa's "Art of Aufguss" experience, features a dancer who pirouettes through the room to distract you from the heat.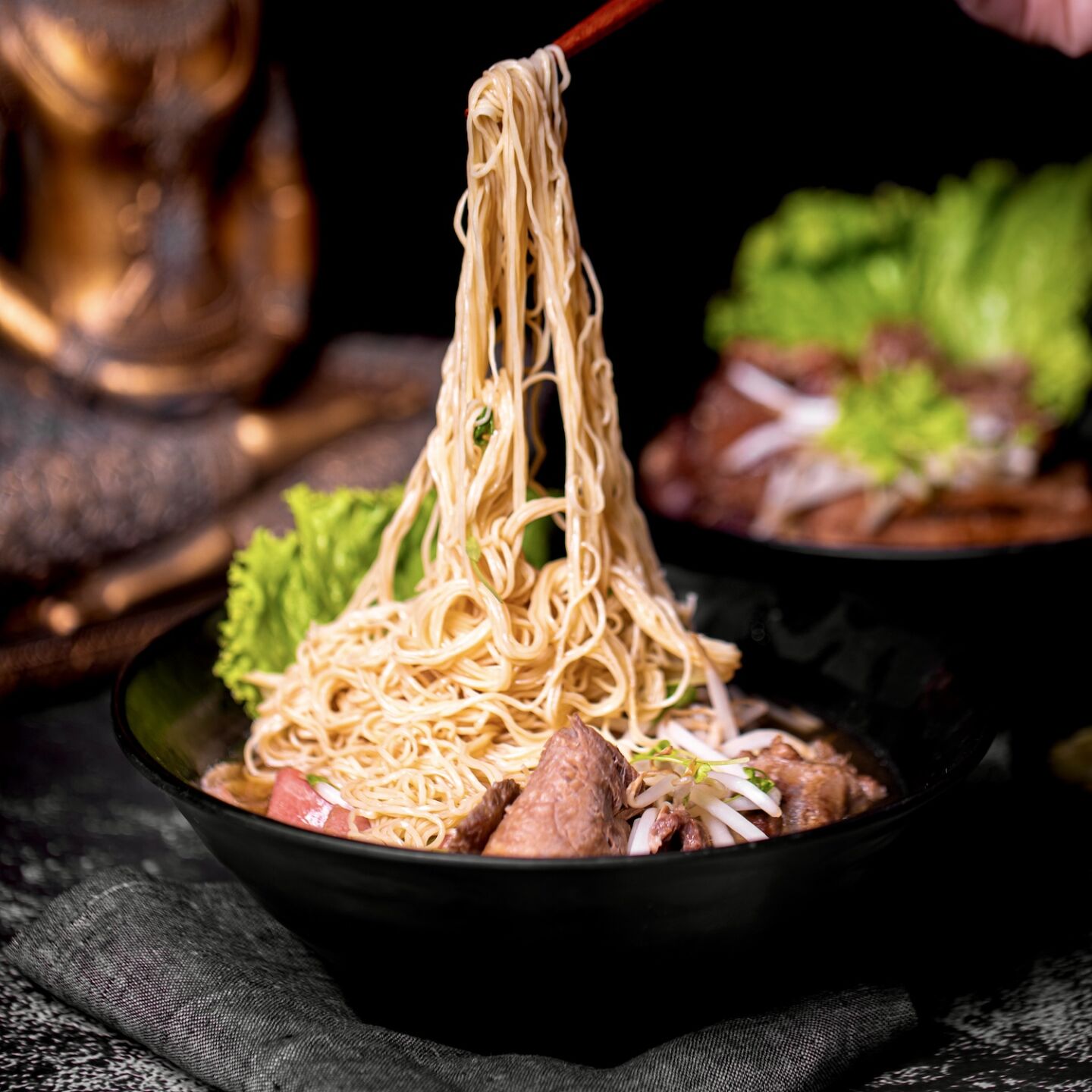 Photo Credit: Meg Blair
It's jarring to leave the peaceful oasis and be thrust back out into the madness, but if you redirect your attention to stuffing your face, it's fine. Most people think "wellness" means only eating kale, but the lack of booze in my life has led me to seek hedonistic joy primarily in good food, which Vegas has in spades. And not all of it is a deep-fried, all-you-can- eat heart attack. The new Proper Eats Food Hall in the Aria features Temaki Bar, which offers a Maine lobster roll so good it haunts my dreams. And back at Resorts World's Famous Foods Street Eats, the noodle soup from Ten Suns Braised Beef could cure all illness.
Luckily for me, I have no hangover to mend, so what would be a morning-after survival tactic is simply pure nourishment. There's a common misconception that not partaking in substances equals social death, which would seem especially true in the country's party capital. But the city's magic is just as good without the vices. It happened in Vegas—and I can actually remember it.