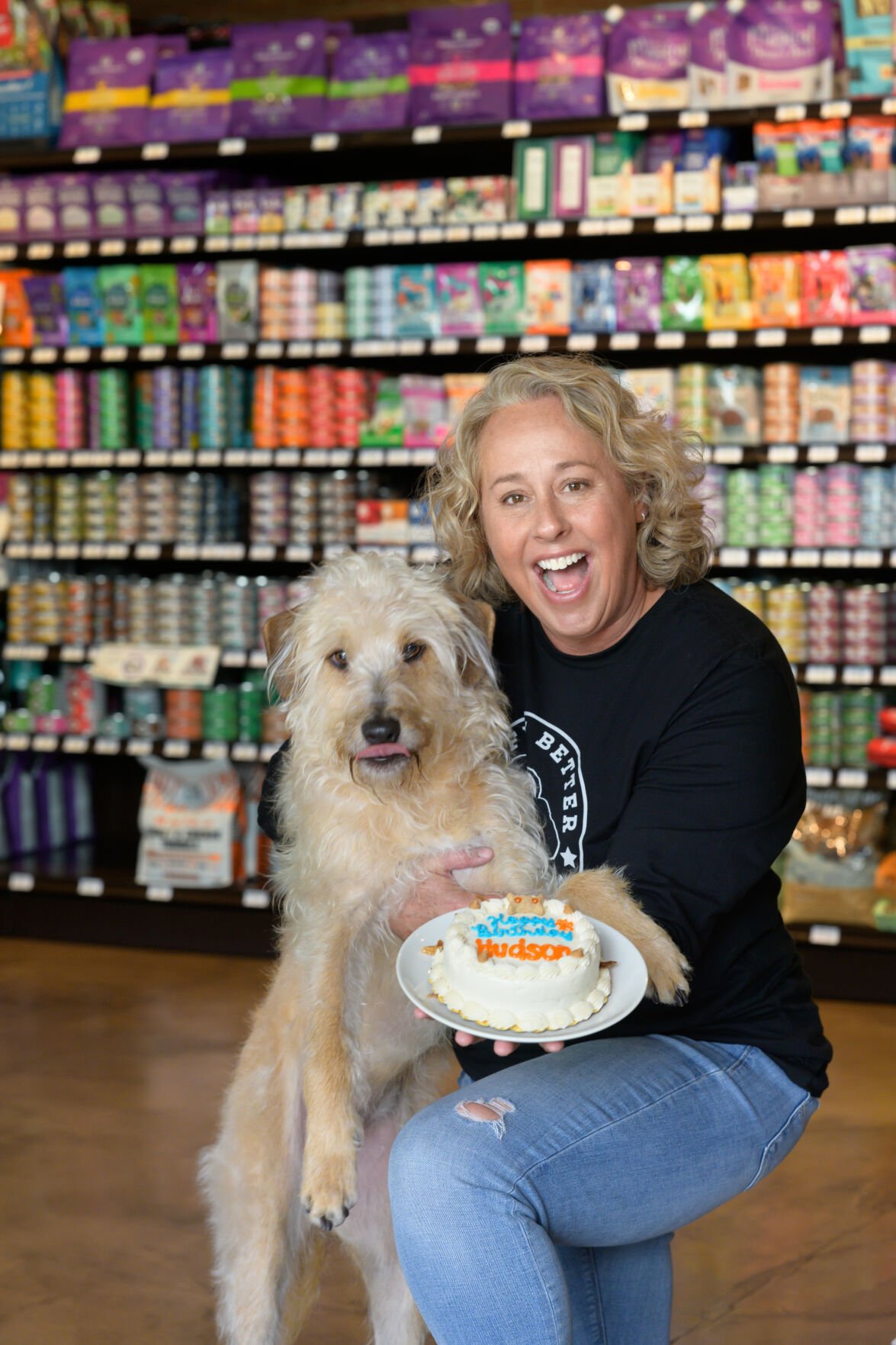 Lauren Radack
It's no secret that San Diego loves its pets. We'd take them everywhere if we could! This summer, don't let pets hold you back from having a good time. The following is filled with tips for traveling safely with your pet, along with places and perks you both can enjoy.
---
Safe Travels
Taking a summer vacation doesn't necessarily mean your pet has to stay home. With a little planning and preparation, they'll be primed to join you on your next adventure.
If your pet loves a good car ride, a road trip may be the way to go
• Go the distance. If they've previously only tagged along on shorter drives, gradually work up to longer distances and lengthier stays in the car. Treats or another type of reward at the end can be a great motivator.
• Pack the essentials. Bring food and water, bowls, bags, a favorite toy or blanket, any medication they may need, and a pet first-aid kit. Also, some states require proof of rabies vaccination to enter, so ask your vet for travel documents ahead of time. A copy of their medical records won't hurt, either. Smart phone apps make it easy to keep all of your pet's info in one place. Try mPet, an app created by a San Diego veterinarian that allows pet parents to store and easily access their pet's records, plus schedule reminders, order prescriptions, and find nearby care.
• Crates and carriers. Big dogs should ride in a crate in the back seat, or in the back of an SUV. If that's not feasible, strap Rover in with a seatbelt harness. Small dogs can ride along in pet carriers, seat belt harnesses, or a doggie car seat. Your dog may love riding with their head out the window, but it's not safe. Neither is riding in the front seat. Cats should be in a carrier that attaches to your vehicle's seatbelt and headrest.
If your pet's more of a jet-setter, these tips will help you fly worry-free
• Know the rules. Check your airline's pet policies well in advance for weight limits and medical requirements, and for whether pets will be allowed to fly in the cabin or relegated to cargo. Note that flying with an emotional support animal is no longer allowed on most US airlines. Also, check the websites for the US Department of Agriculture and the Centers for Disease Control and Prevention for the latest regarding vaccination certificates, permits, and quarantines.
• Fly direct, if possible. Layovers in a busy airport can be stressful for you and your pet. If your pet is traveling in cargo, a direct flight will also cut down the chances of you becoming separated.
• Speak up. Make sure flight attendants know you're traveling with a pet. Also, check and double-check that your pet and their crate have proper identification with your name, phone number, and destination, and keep a photo of your pet handy.
---
Dexter's Deli
Tori Rosay and Hudson
Meet Tori. With her love for natural health and animals, she founded Dexter's Deli 26 years ago, one of the first natural pet food stores in San Diego.
Tori says, "Our mission is to improve the lives of our dogs and cats, it's that simple—and we love being every dog's favorite neighborhood stop!" Dexter's Deli definitely has that local community feel, now with three locations in North Park, Del Mar, and Carlsbad. Tori and her staff are passionate about all things healthy and natural for your pet, and they offer the best trusted brands with responsible sourcing and transparency.
And at Dexter's Deli, they know everyone loves to celebrate their fur babies, so be sure to check out the fabulous selection of Pup-cakes, Doggy-cakes, and locally baked treats for your pet's birthday or "gotcha paw-ty." Woof! Meow!
3773 30th Street, San Diego, CA 92104 | 619-738-8677
---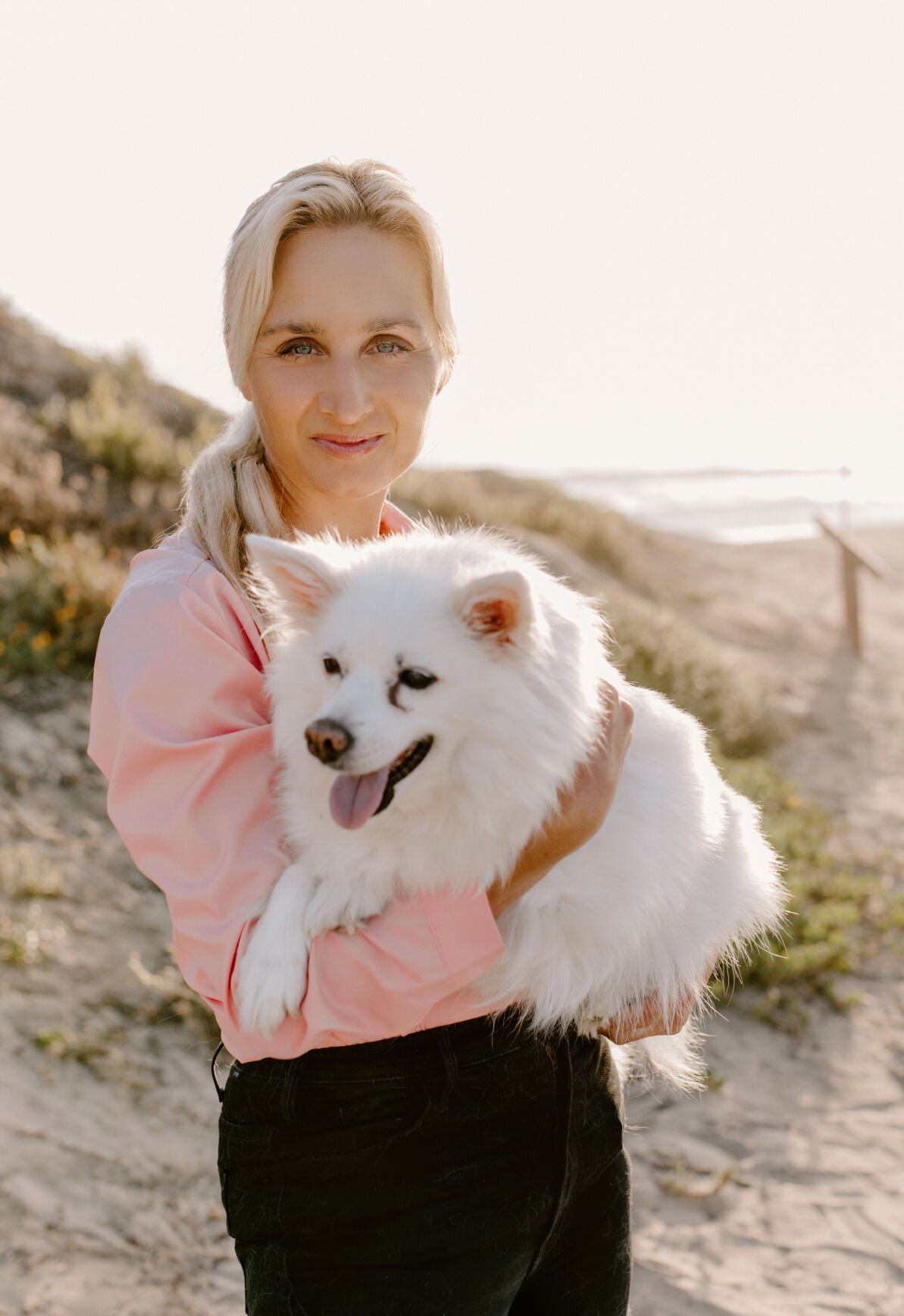 mPet
Dr. Natalie Punt
mPet is a smartphone application that securely stores, manages, and transfers your pet's medical records and health information. Dr. Natalie Punt created mPet in 2019 so pet owners could access their pet's medical records anywhere, anytime, particularly during emergencies or while traveling. Through the app, pet owners may schedule reminders for vaccinations, routine medications, and monthly preventives like flea and heartworm medications. An online pharmacy is linked through mPet for ordering medications, supplements, and prescription diets with free delivery. mPet also locates nearby groomers, walkers, veterinarians, pet stores, dog parks, and beaches on Google Maps!
With mPet you can access your pet's medical records and health information anywhere, anytime—during a pet emergency, when traveling, or for sharing pet health records.
Get mPet on the App Store and Google Play
---
Summertime Tips for Pets and Their Families
As we hit summer in San Diego, there is no better time to think about protecting your pets. With temperatures on the rise, it's important to take extra precaution during hot days.
Here are some important safety tips to keep in mind when it's hot outside:
1. Always provide plenty of cool, clean water for your animal.
2. If you must take your pet along for the ride, don't leave them alone in a parked vehicle. Even with the windows open, a parked car can become a furnace. If you see an animal left in a hot car, call San Diego Humane Society at 619-299-7012 (press 1) or your local law enforcement.
3. If you're going to be on hot pavement, consider bringing along a towel or blanket for your dog to rest on, giving their pads a break.
4. Dogs can get sunburned too—don't forget to protect hairless and light- coated dogs with sunscreen.
5. Be alert for the signs of heat stress: heavy panting, glazed eyes, a rapid pulse, unsteadiness, a staggering gait, vomiting, or a deep red tongue. If you believe your pet is suffering from heat exhaustion, contact your veterinarian right away—it could save their life.
For more safety tips, visit sdhumane.org & search for "safety."