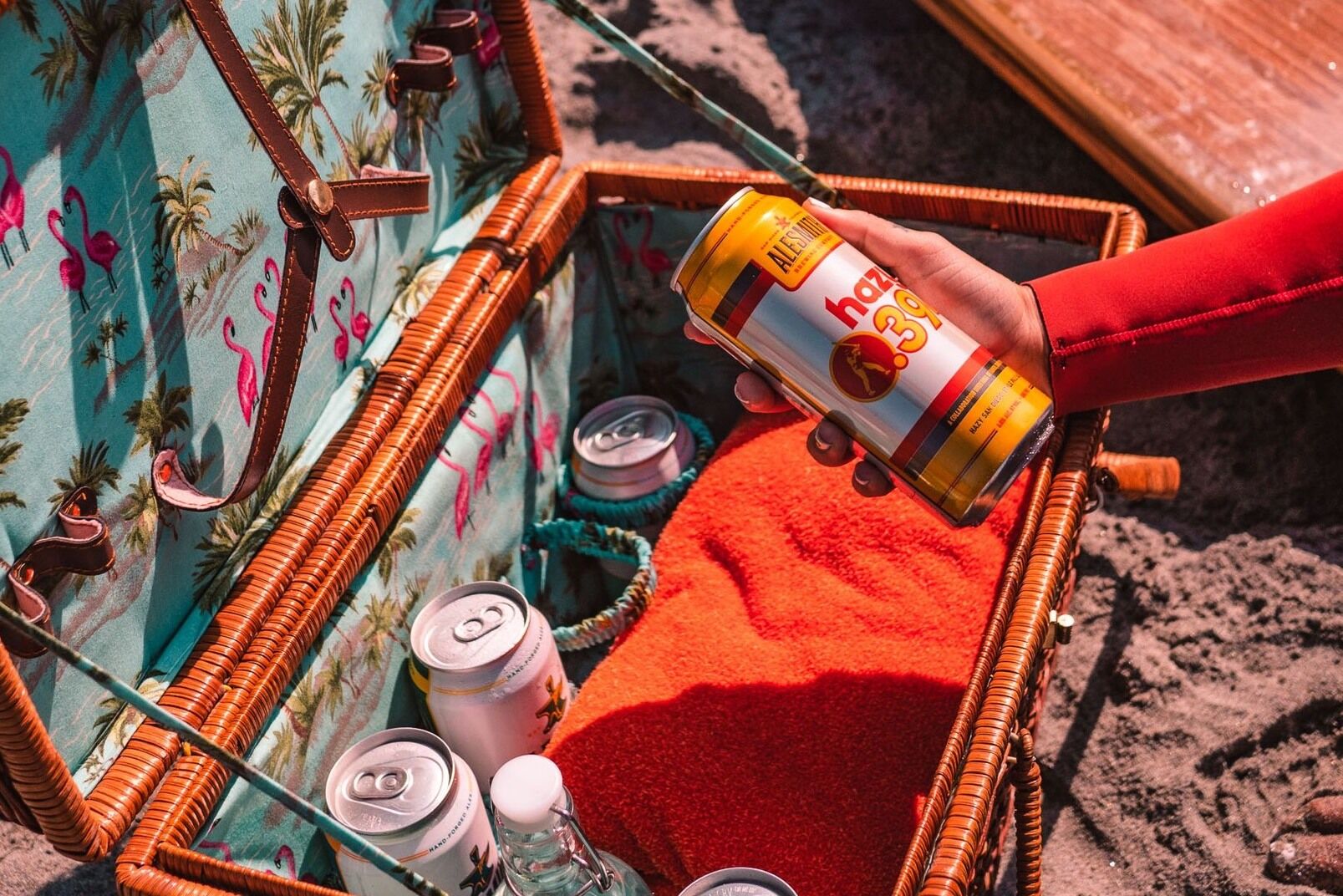 In the world of craft beer, many drinkers assume that anything "new" automatically means "superior." After all, why drink the same delicious and familiar beer you know and love when you could take a chance on something you've never had before and may never be brewed again?
I jest, of course. Old-timers in craft beer—a.k.a, those of us in our mid-thirties or beyond—can certainly fall prey to the FOMO perpetuated by non-stop releases and new breweries galore, especially in our beer-soaked city. But as time goes on, I find myself reaching for predictability and precision rather than pizzazz. Less time (thanks to having a kid) and less money (thanks to inflation, supply chain, wage stagnation…and, well, never mind) means I'm a lot more likely to visit a reliably great brewery than an unproven one.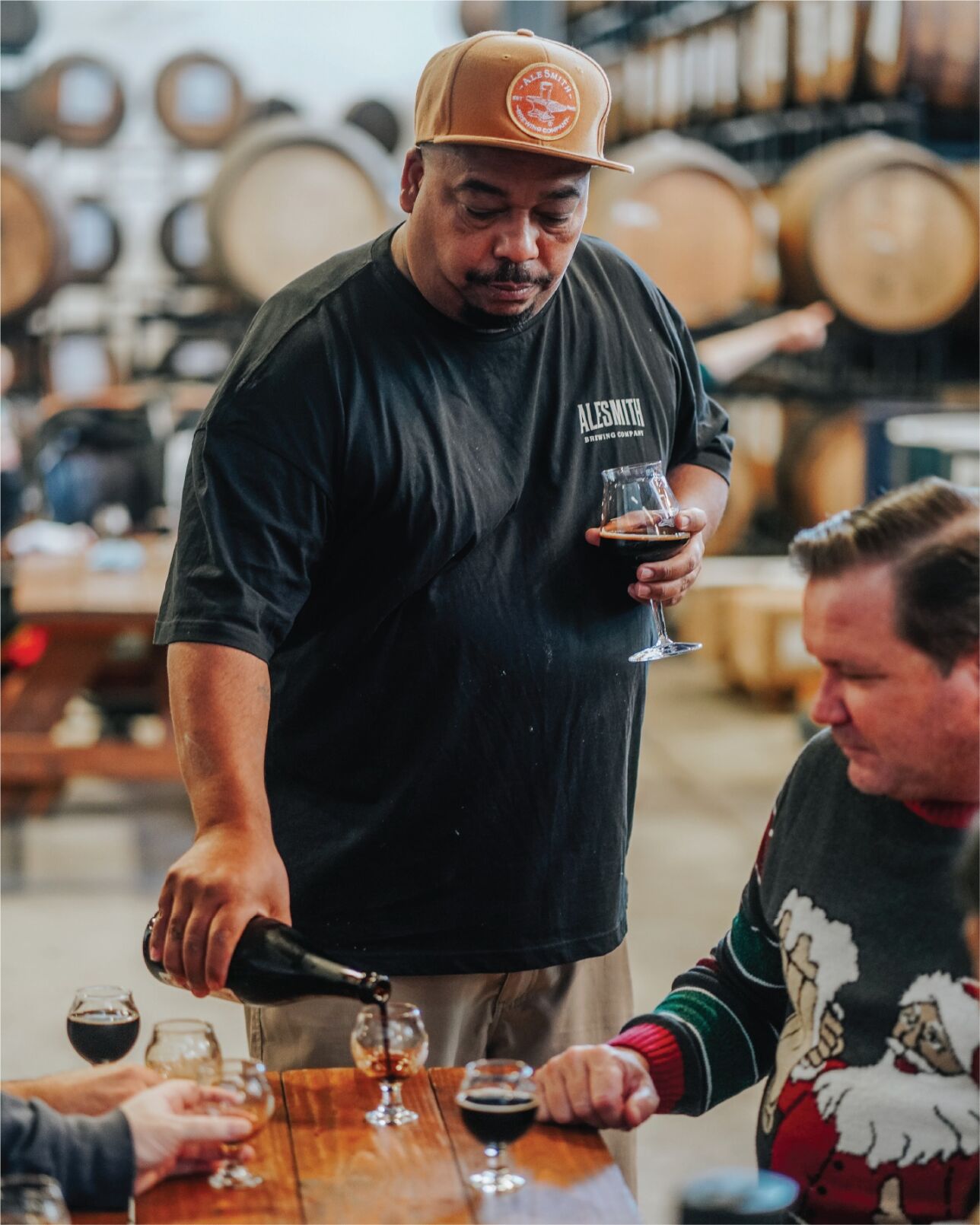 After 27 years in business, it's safe to say that AleSmith Brewing Company has earned a place firmly within that category. That's not to say they aren't innovative. Ten years ago, I would have laughed at the thought of AleSmith making a hazy IPA or non-alcoholic beer. Today, they make both, with the same consistency and quality they've been cultivating for nearly three decades.
Transitioning from primarily brewing what co-owner and CEO Peter Zien calls more traditional styles to including contemporary options like hazies happened when he realized that in order to keep making the classics he cherished, he had to find a balance.
"After a while, [I had to] take off the artist hat and I had to put on my business hat," he explains. "If you don't pay attention to the business side, the artist doesn't get to play." That being said, he was quick to assure me that consumers should not expect an AleSmith hard seltzer anytime soon.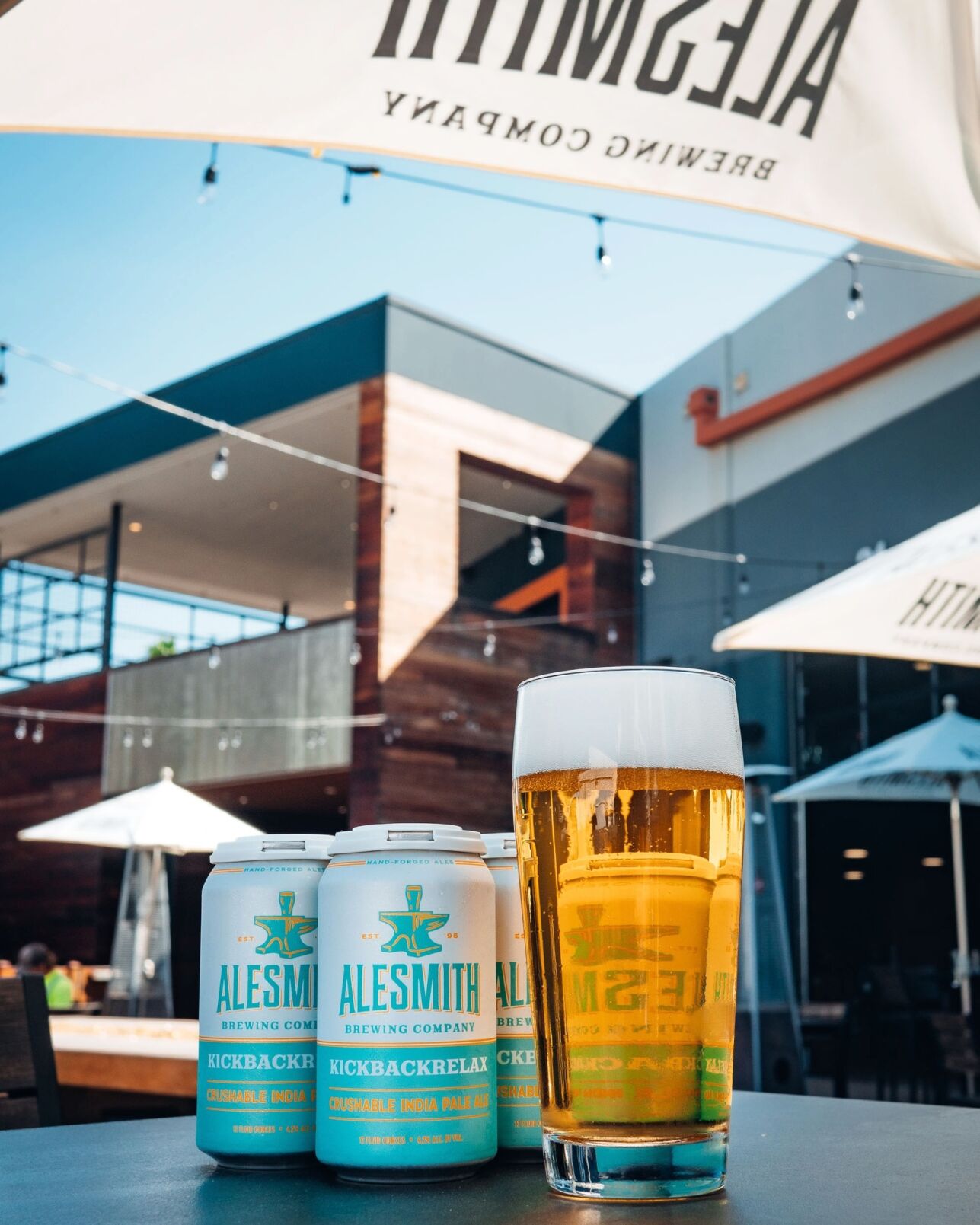 But he's proud that despite the challenges they have faced, both from a gigantic influx of competition over time as well as the pandemic, they've remained independent. That has required a slower pace of growth than many other breweries have taken, but it's one that's kept Zien in his comfort zone.
"This town is just full of super smart brewery owners and a lot of different game plans out there," he says. "Singularly, we might be pieces of string. Bound together we're rope, and San Diego remains a force in the beer world. I'm just proud to be a contributor."
AleSmith will celebrate its 27th anniversary on Saturday, August 27, complete with a "Party like it's 1995" theme, trivia contest, silent disco, drink specials, and plenty of classic beer re-releases, including X Pale Ale, Wee Heavy, and Anvil ESB. Zien promises there will also be some barrel-aged surprises straight from the cellar. No tickets are required, but 90s attire is strongly encouraged. I, for one, will be rocking my dELiA*s platform Mary Janes, because some things never go out of style.