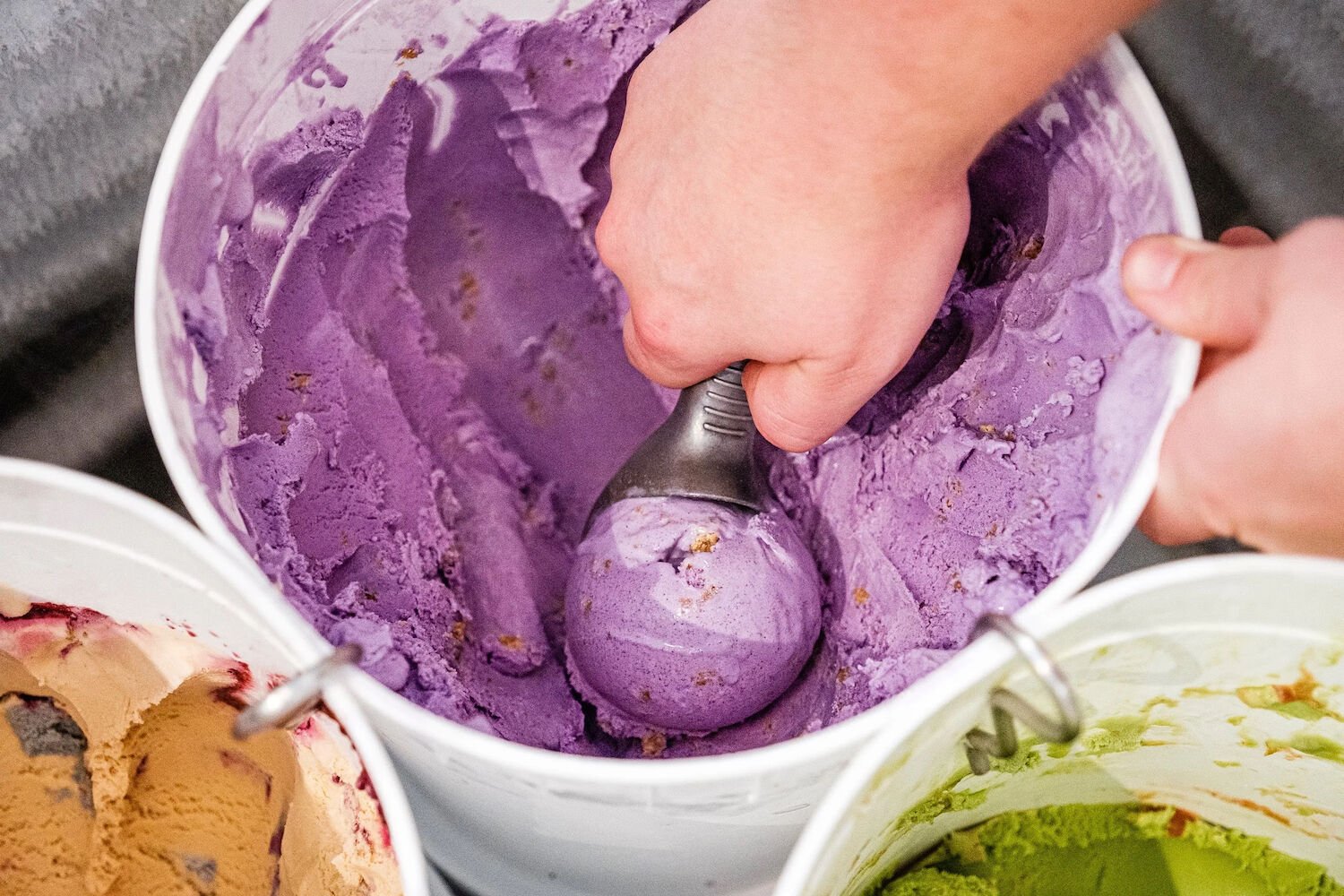 Courtesy of Stella Jean
With summer approaching (does the sun even know we're still here?), it's the perfect time to explore the weirdest, wildest, and most unique ice cream flavors in San Diego. From purple yam to whiskey-infused gelato, these frozen treats are worth ordering on your next cheat day. Here are 8 of the most unique ice cream and gelato concoctions our fine city has to offer.
Ube + Pandesal Toffee at Stella Jean
Ube is all the rage these days. Stella Jean takes the trend a step further by combining the iconic Filipino purple yam flavor with a complementary toffee flavor. If you can muster the appetite, hit Pop Pie Co. (the ice cream shop's sister company) for a savory pie before grabbing a scoop of creamy Ube and Pandesal Toffee at Stella Jean's. Point Loma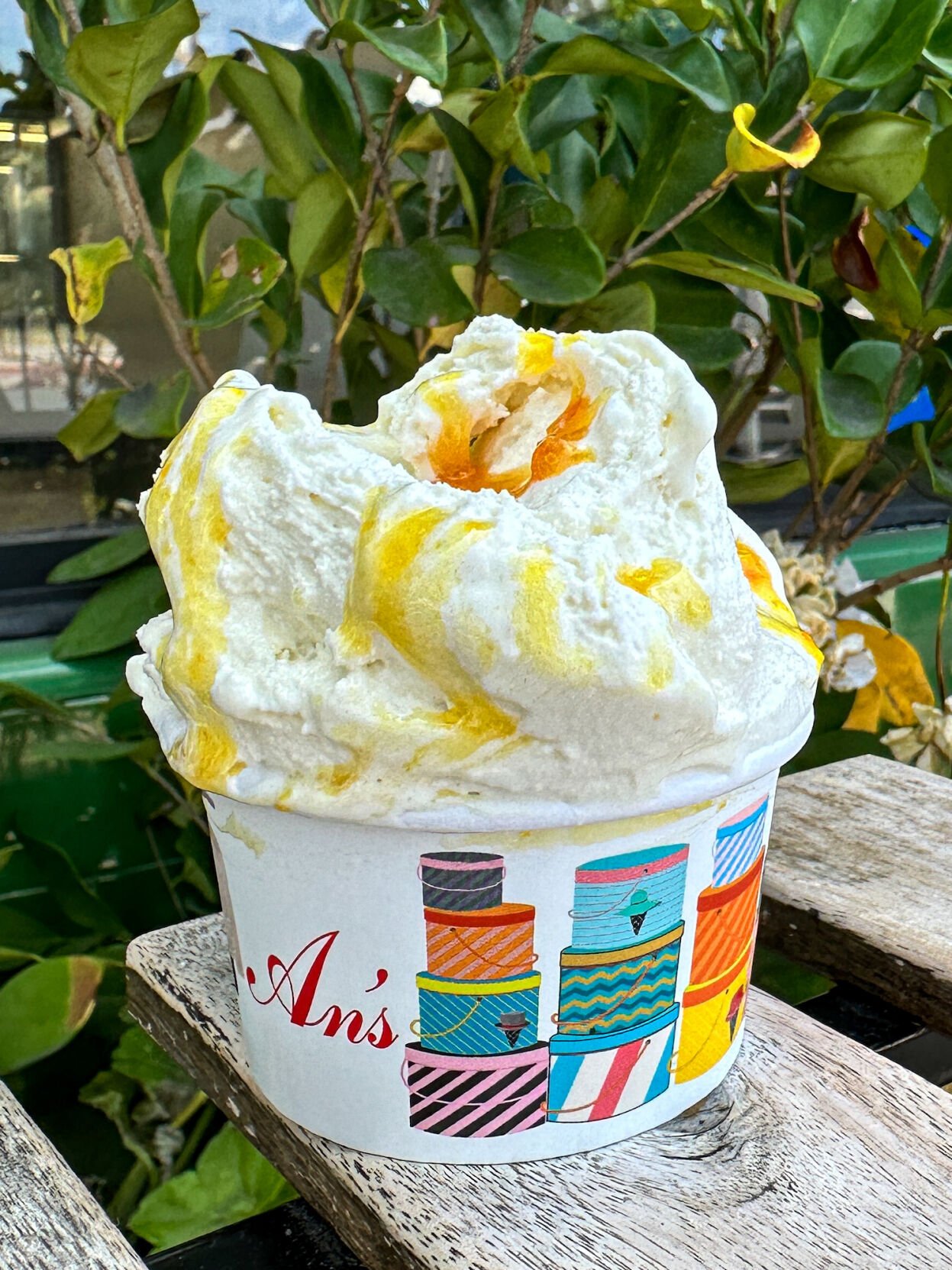 Courtesy of An's Dry Cleaning
Qipao (Kumquat) at An's Dry Cleaning
Currently featured as one of the top ice cream shops in the country by USA Today, An's Dry Cleaning graces their counter with unique and creative flavors every week. This last week An's introduced Quipao–a combination of Kumquat (a citrus fruit found in South-East Asia) jam and vanilla. If that's not enough to pique your interest, it's worth noting that they borrowed their name from the previous occupant of the building, An's Dry Cleaning, which stood there for a staggering 88 years. Bring your appetite, but leave your dirty laundry at home. North Park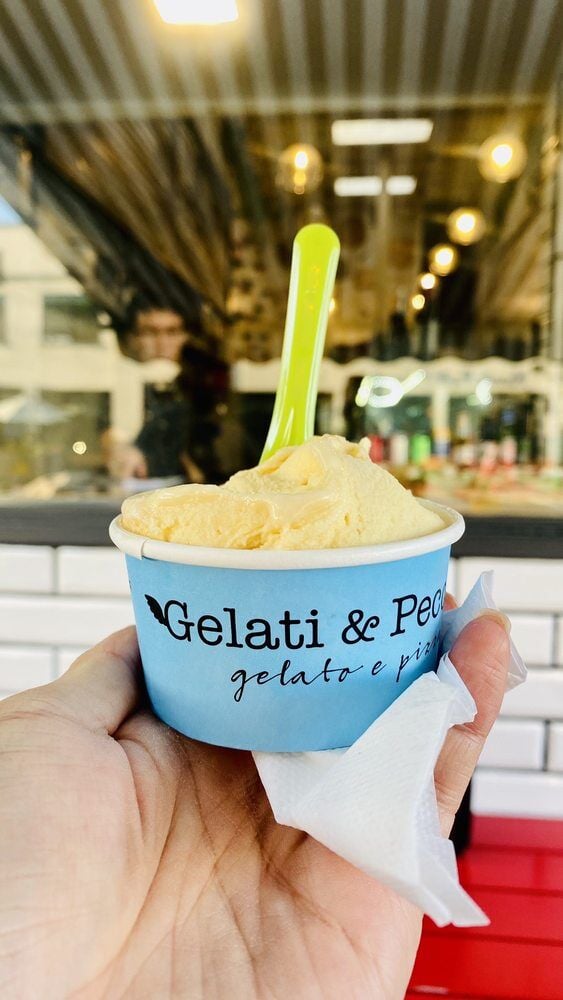 Courtesy of Yelp
Maker's Mark 46 Special at Gelati & Peccati
Ever have the urge to try whiskey infused gelato? You can now at Gelati & Peccati located in the heart of North Park on University Avenue. Their Maker's Mark 46 Special combines the richnesses of Maker's Mark bourbon with creamy chocolate and caramel flavors, making it the tastiest nightcap you can ask for—a different kind of buzzing. North Park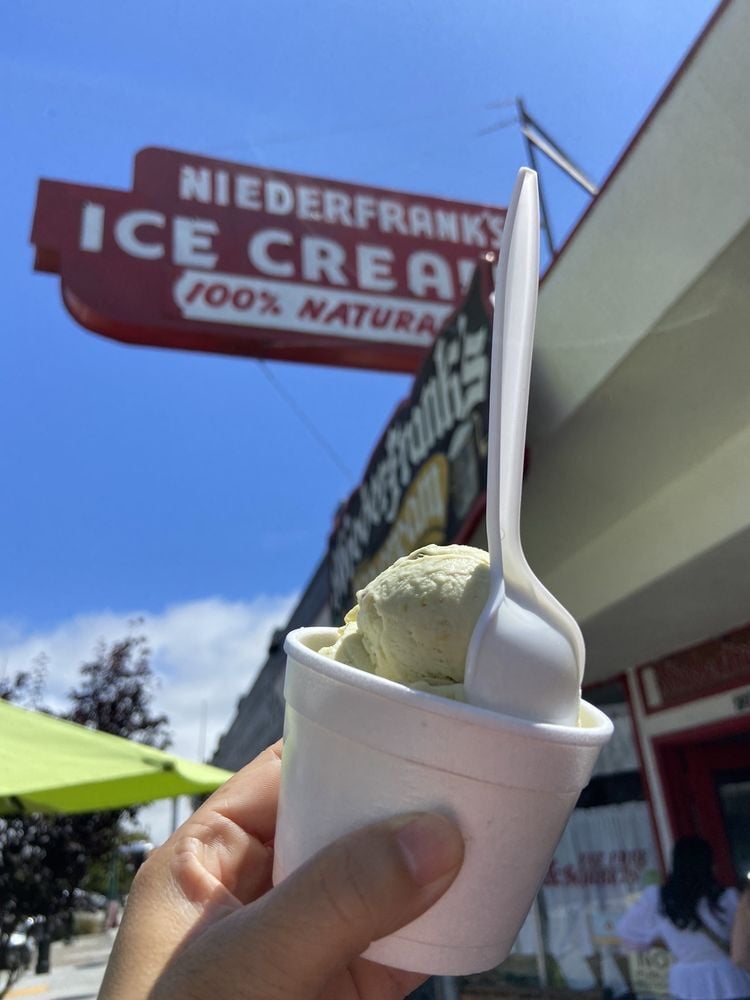 Courtesy of Yelp
Avocado Pistachio at Neiderfranks
Neiderfranks, an institution of San Diego ice cream and proudly bearing the title of "Oldest Ice Cream Shop in San Diego," emerged in 1948—the very same year San Diego Magazine was founded. Hey birthday twin! The Chula Vista creamery features an Avocado Pistachio flavor made with fresh avo and pistachios every week. What's more Californian than that? National City
Cookies & Goat Cheese Cream at Mutual Friend
Mutual Friend is constantly catching my eye with their eccentric cast of new flavors every time I scroll through my social feed. Like any good pal, they know that the way to win more friends is with cheese. We love their variation of the summertime classic, the Cookies & Goat Cheese Cream, because like we said—there's nothing that some good cheese can't fix. Golden Hill
Rompope at Sadies
Located in Bonita, Sadie's is basically Pigment in ice cream shop form. Sadie's flavors are rich in Latin American culture including their Rompope flavor which pays homage to the popular eggnog-like drink made with eggs, milk, and vanilla flavoring. On your way out take an instagram-worthy picture in front of their flavor wall. Chula Vista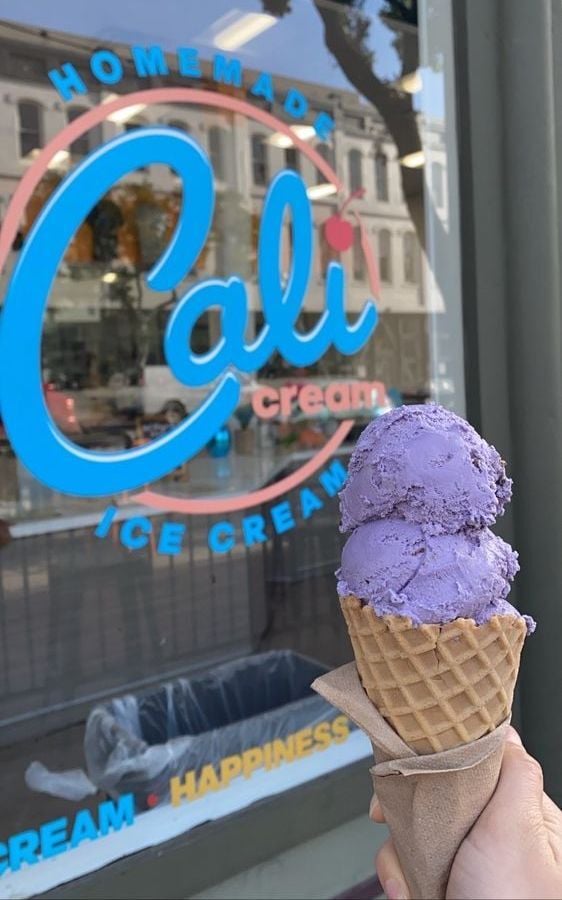 Courtesy of Yelp
Lavender Honeycomb at Cali Cream
For those who love all things lavender, Cali Cream in Encinitas has you covered. Cali Cream, not to be mistaken for the popular ale, is a locally owned ice cream shop known for their handmade creations. Check out their lavender honeycomb for a sweet-yet-florally combination perfect for an evening nightcap. Encinitas and Downtown
Blackberry Cabernet Sorbet at Craft Creamery
Newly opened this year, Craft Creamery is one of San Diego's most unique ice cream shops. The idea is simple: Craft features a rotating selection of the best ice cream from San Diego and around the country. For wine lovers, try the Blackberry Cabernet sorbet from Florentino Ice Cream located up the coast in Cypress, CA. Point Loma
If you're still craving fair-inspired treats, be sure to check out Troy Johnson's top 10 recap of the wildest, weirdest, and damn good food at the San Diego County Fair this year.