Things evolve. Fast.
What started with five of us sitting around a table in a trailer in the dirt is now The Del Mar Wine + Food Festival, a week-long celebration with 20-plus food and drink events around the city, all leading up to the big show: the Grand Tasting on Sept. 9 and 10.
Aaron Paul and Bryan Cranston of Breaking Bad fame are doing a mezcal dinner at The Lodge at Torrey Pines with executive chef Kelli Crosson, two of Baja's most iconic chefs (Benito Molina and Drew Deckman), and a pal from Food Network (Beau MacMillan). Almost 100 of the city's top restaurants are signed up to cook for the Grand Tasting.
Alex Morgan came on as a partner before she left for the World Cup. Wave FC agreed to host the opening night party at Monarch Ocean Pub. Drew Brees, who can throw a football pretty well and can also apparently swing a tiny racket, is hosting a celebrity pickleball tournament at Bobby Riggs Racket & Paddle. Rob Machado decided to host a day at the beach, after which we'll all walk to brunch nearby at Herb & Sea. Like I said, things evolve fast.
At least 10 of my friends from Food Network or food TV say they're showing up: Antonia Lofaso, Aaron May, Catherine McCord, Beau Mac Millan, Eric Greenspan, Brian Malarkey, Carlos Anthony, Claudette Zepeda, Claudia Sandoval, and Tommy Gomes. Two Michelin-starred restaurants stepped up to cook in the VIP tent.
One of the country's top wine minds, Ted Glennon, who started in San Diego before working with a three-Michelin-star restaurant and launching his own vineyard, is joining. And we partnered with Feeding San Diego and designed a large portion of the events to raise money for their hunger-relief efforts.In short, people have rallied. For Claire and me, it's a dream event. After all, part of our purpose for doing this whole owning-a-media-company thing was about building experiences for the city. And we're incredibly grateful.
At the very least, we're bringing a massive portion of the city's food and drink culture to an epic lawn by the sea for a serious celebration.
Hope you can join us (tickets here). Here's a sprinkle of favorites from the 300-plus samples and sips awaiting you at the DMWFF:
SCHEDULE & HIGHLIGHTS
(For full schedule, visit delmar.wine)
---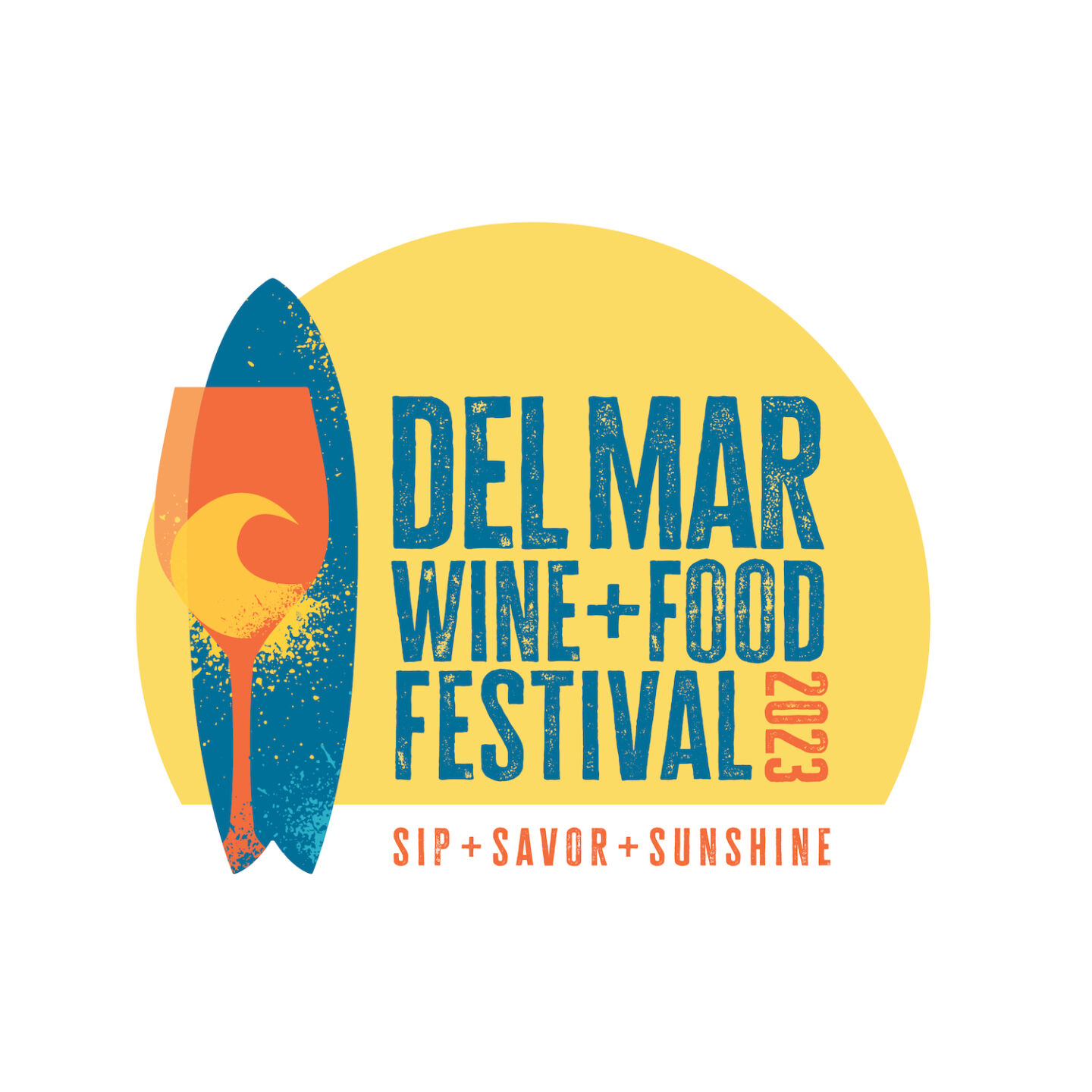 The Main Event: September 9-10
Grand Tasting
Del Mar Polo Fields (Surf Sports Park)
Around 80 of the best restaurants and drink-makers from SoCal and Baja. More than 200 wines. Live music on double-decker buses. A massive putting green. Art. Games. Maybe a unicorn or two. Get your tickets here.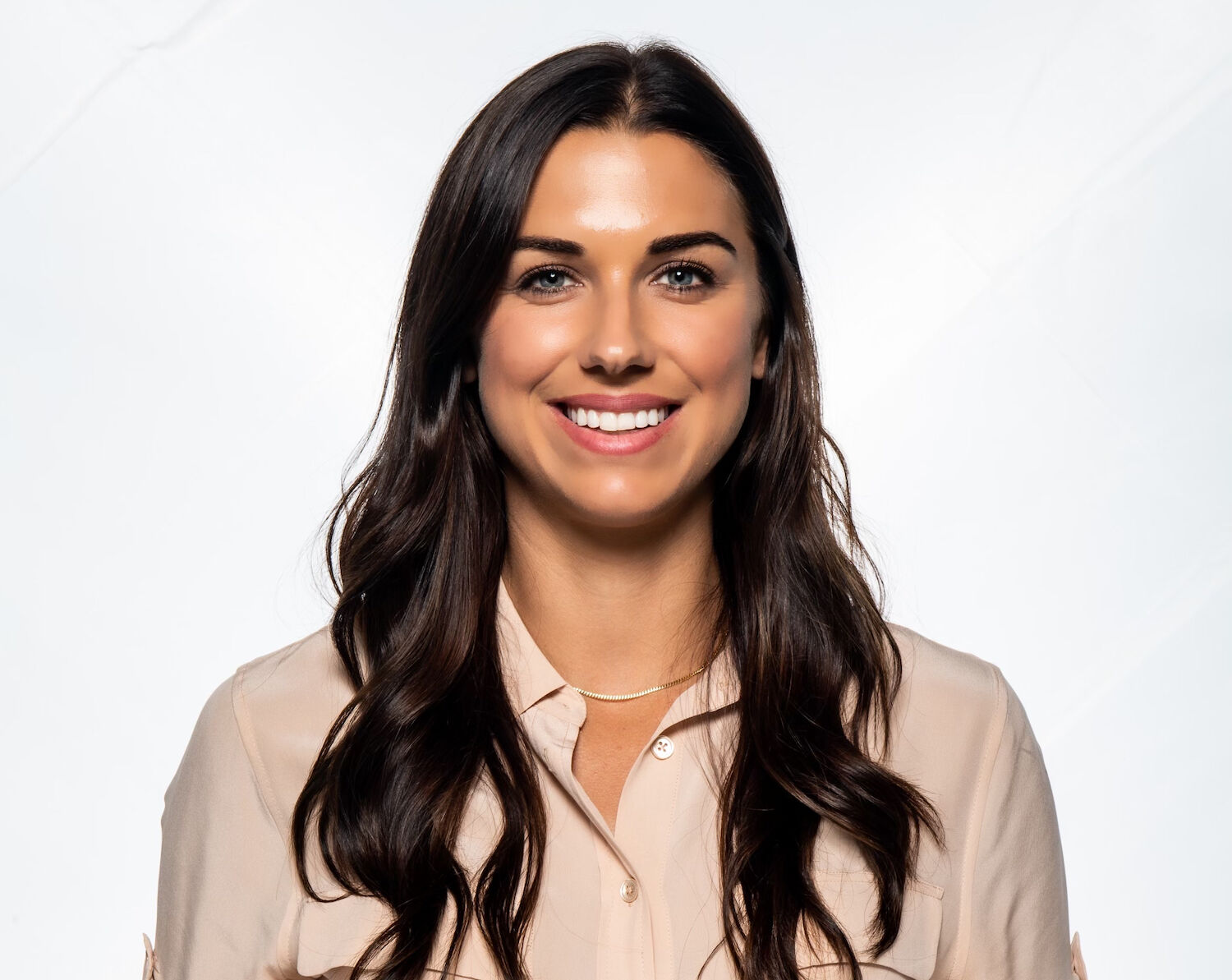 September 6
Opening Night Celebration
Monarch Ocean Pub
San Diego's pro soccer heroes, the Wave FC, host the party at the epicenter of social life in Del Mar. GET TICKETS.
September 7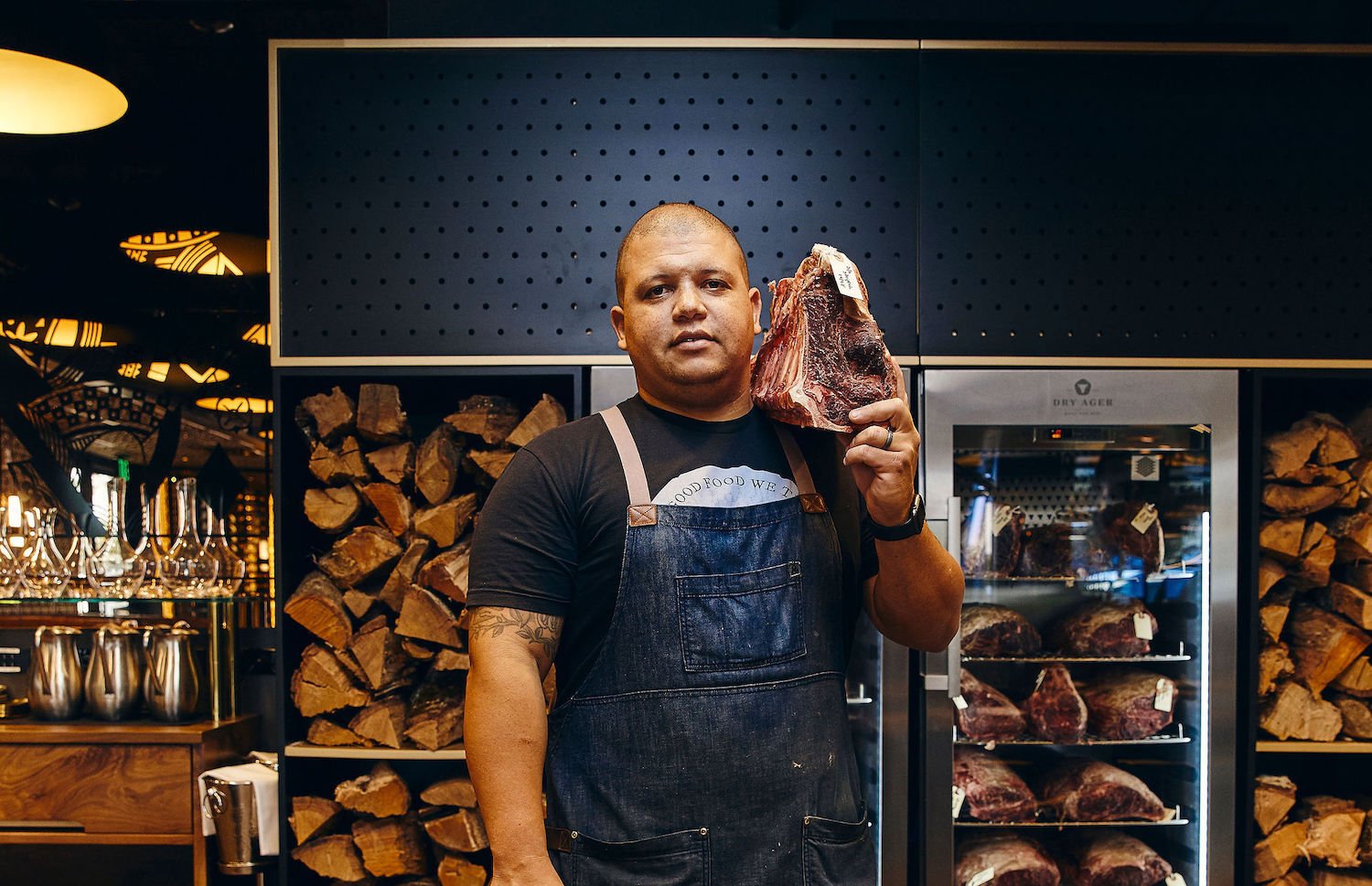 Chateau Montelena + Rare Society Dinner
Rare Society
Chef Brad Wise cooks a four-course dinner paired with wines from the Napa Valley. GET TICKETS.
Claudette Zepeda & Antonia Lofaso Dinner With Kosta Browne Wine
Vaga
Two of SoCal's most celebrated chefs you know from Top Chef and Food Network cook at Zepeda's signature restaurant at Alila Marea Resort. Wines from legendary Sebastopol pinot noir specialist, Kosta Browne.
Tequila Reserva de la Familia & Winery Adobe de Guadalope Dinner
Valle
San Diego's newest Michelin-star chef, Roberto Alcocer, teams up with Eduardo Morali (Pangea; Top 50 Best Latin American Restaurants) for a six-course pairing dinner. GET TICKETS.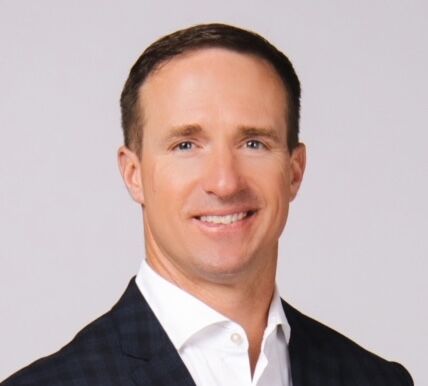 September 8
Whispering Angel Celebrity Pickleball Tournament
Bobby Riggs Racket & Paddle
Future NFL hall of famer Drew Brees, celebrity chefs, pro athletes, and other famous friends compete for bragging rights. Plus, it's a big fundraiser for Feeding San Diego. GET TICKETS.
Dos Hombres Mezcal Dinner with Aaron Paul & Bryan Cranston
The Lodge at Torrey Pines
The Breaking Bad stars stop by for a five-course dinner made by celebrated chefs using their Dos Hombres mezcal as an ingredient. GET TICKETS.
A Century of Grgich Hills Estate
Ranch45
The iconic winery brings the newly released Paris Tasting Chardonnay and Yountville Old Vines Cabernet, plus others, for a five-course pairing dinner from chef Aron Schwartz and Brandt Beef. GET TICKETS.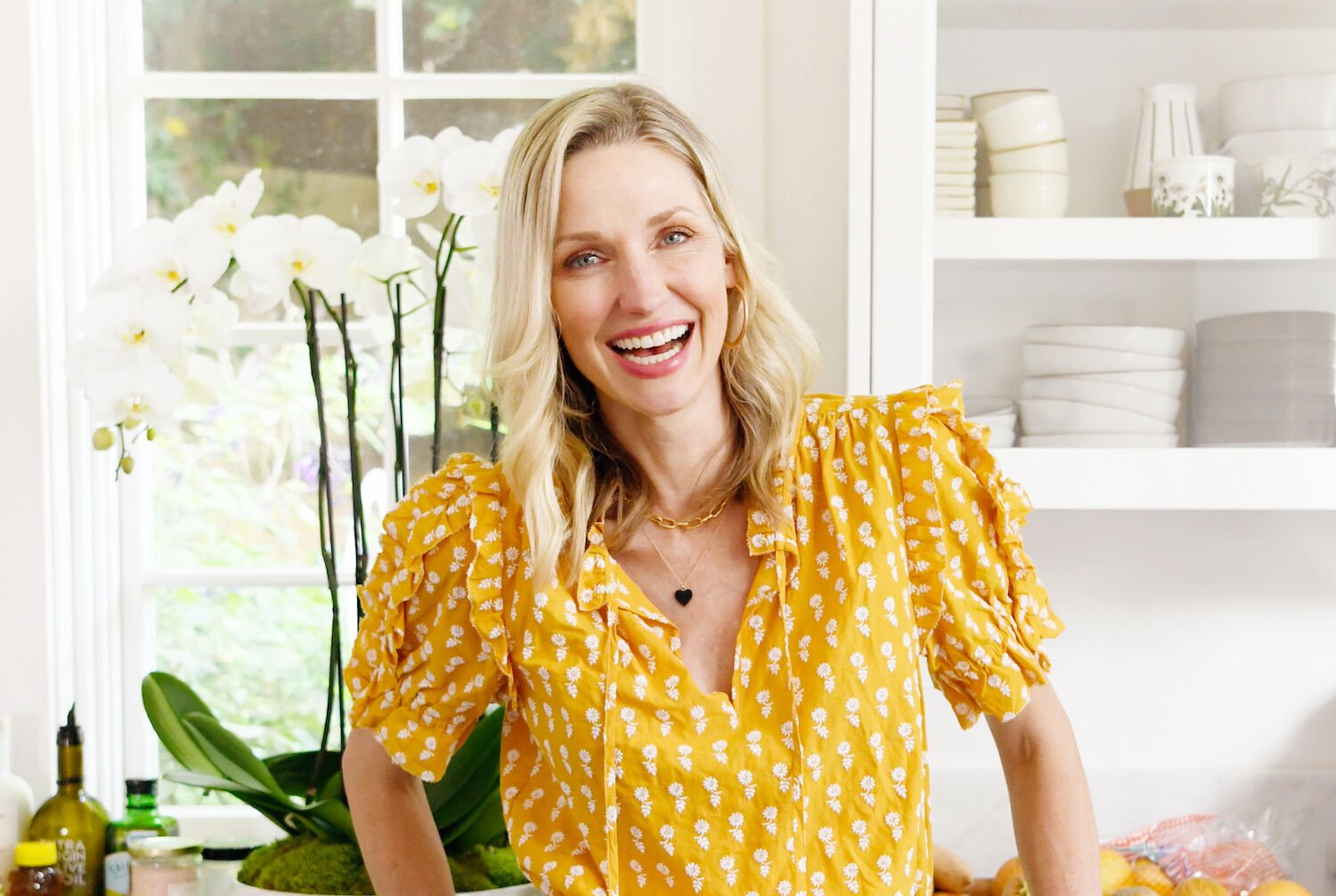 September 9
Catherine McCord Yoga Brunch
Del Mar Plaza
Yoga on the deck, then brunch by the Food Network personality, cookbook author, mom, and CEO of Weelicious. GET TICKETS.
After-Party
The Pendry
Chef, great-hair guy, Top Chef All-Stars winner, and co-star of Next Level Chef Richard Blais hosts the after-party with some chef friends.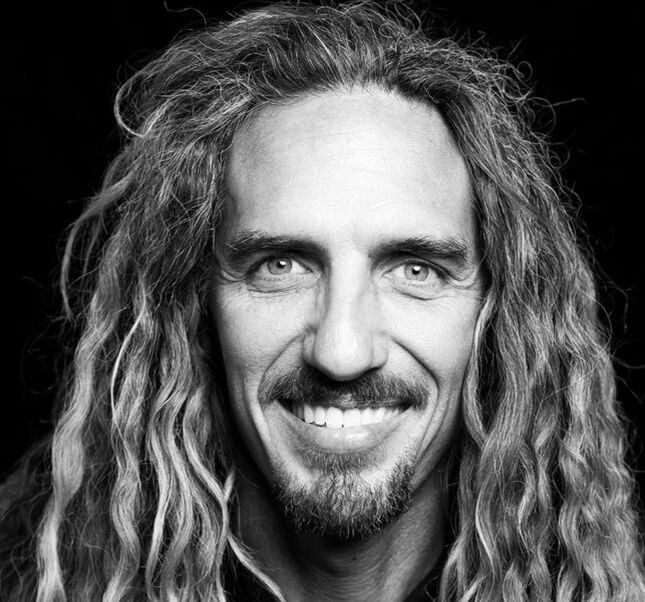 September 10
Rob Machado Beach Cleanup
Cardiff Reef
Spend the morning at the beach with San Diego's surf legend, then join him at Herb & Sea for brunch food from chef Brian Malarkey. GET TICKETS.
DEL MAR WINE + FOOD FESTIVAL: THE FOOD
---
For the DMWFF Grand Tasting (Sept. 9-10), 80-plus restaurants are scratching out recipes and assembling their teams. A two-day cookout on an epic lawn by the sea. As a leadup to the event, food editor Troy Johnson revisited many of them, told their stories. And he found some remarkable dishes on their current menus that you should try right now if happiness is a current life pursuit. (For food at the festival, some of these might be present, or they'll create something new altogether).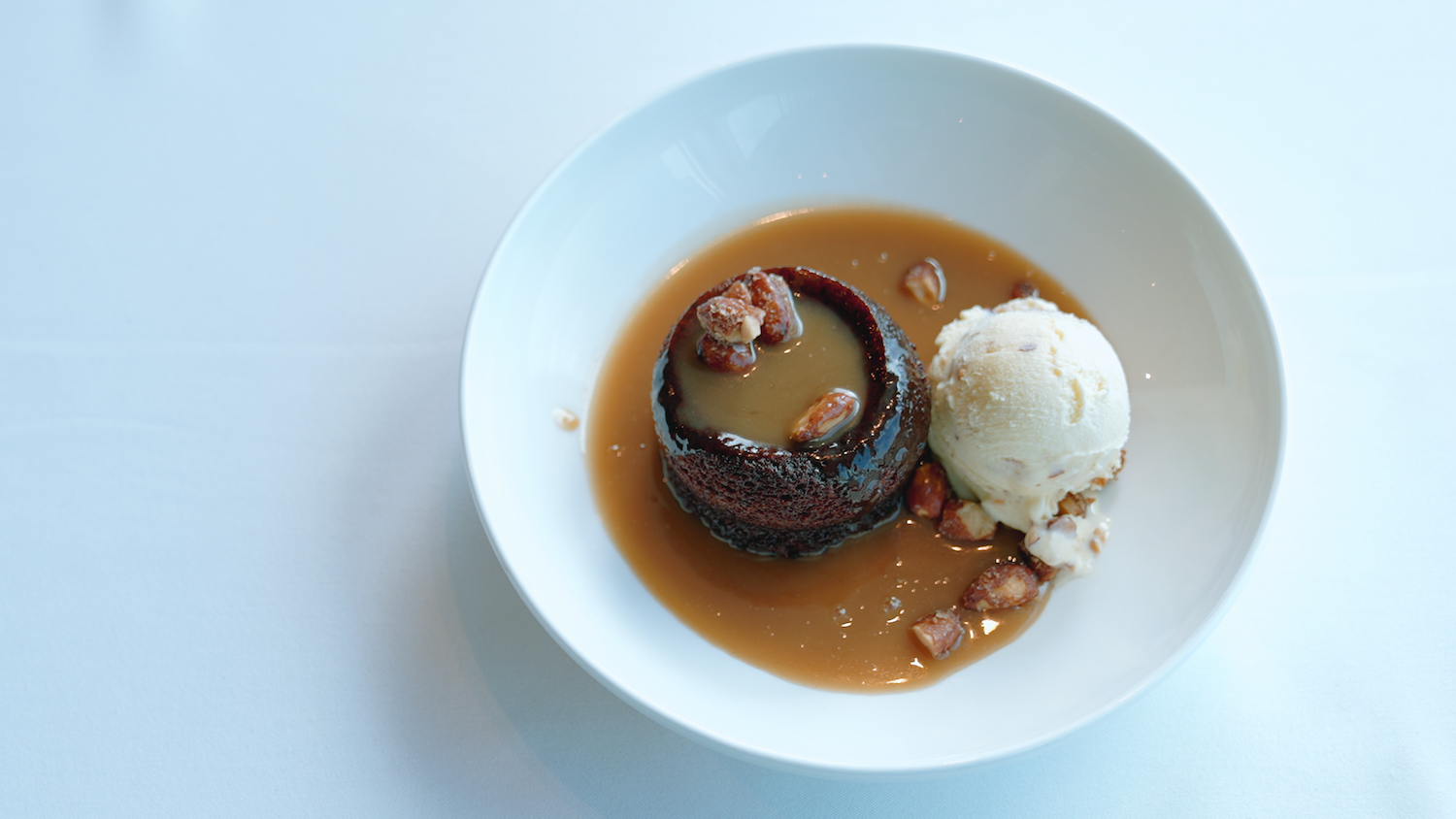 George's at the Cove
Sticky Toffee Pudding Cake
Most restaurants peak, then ride that hype into a long, slow decline. After 40 years, George's is still sitting pretty at the top. Exec chef Trey Foshee deserves credit, but talents like pastry chef Aly Lyng should also get their due. Lyng's sticky toffee pudding cake is a more interesting cousin of the molten-lava classic. A deep, rich sweetness comes from date paste, and the amaretto toffee sauce is so good, it's an emotion.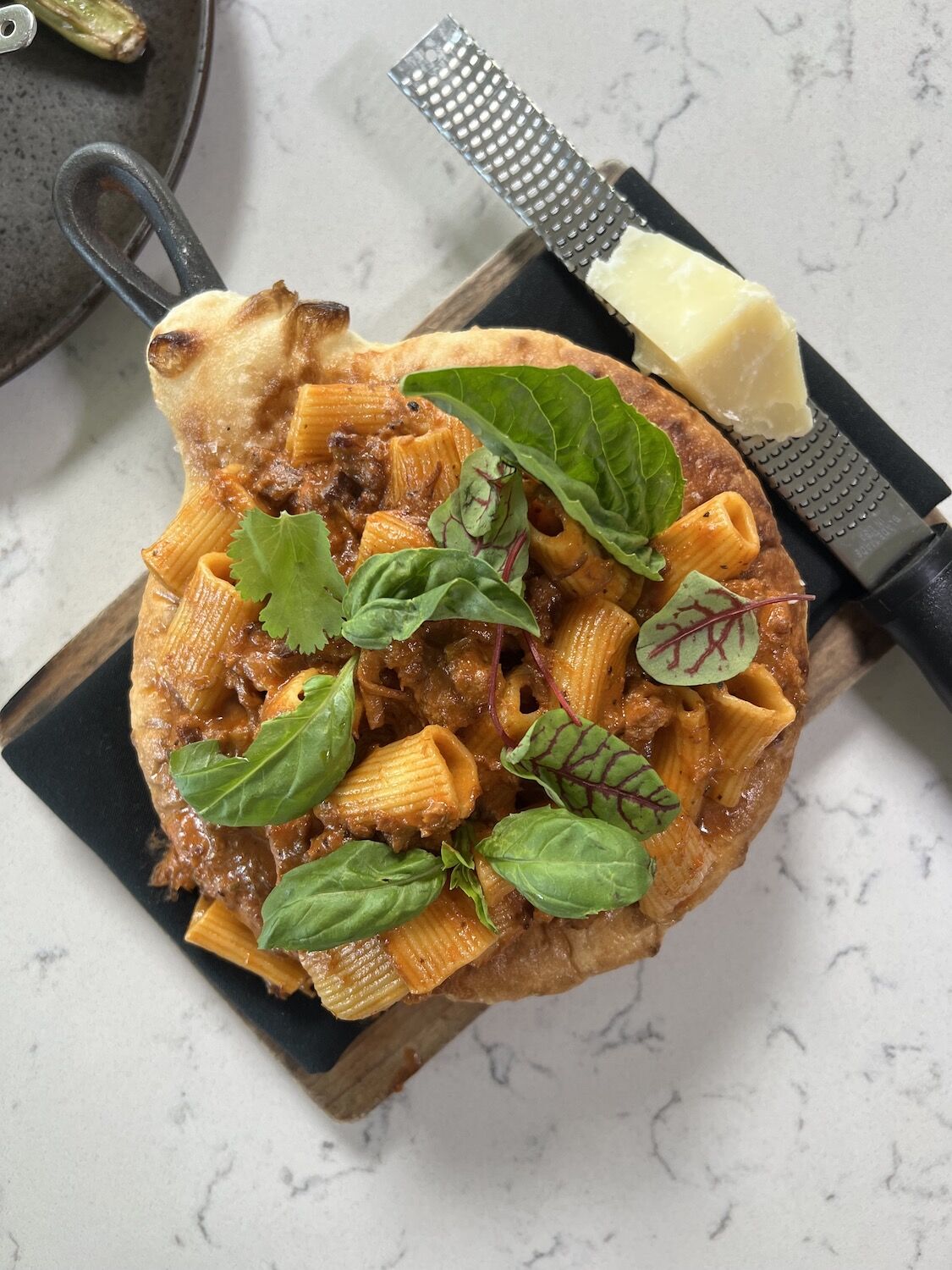 Arlo Brick Oven Bolognese Del Mar Wine Food Festival Preview San Diego
Arlo
Brick Oven Bolognese
Arlo's Josh Mouzakes has the chops to do fancy-innovative dishes, and he does. But his bolognese, inspired by his grandpa, is one of the best bites in the city. A combo of beef, veal, and pork with fennel seed are simmered in a creamy, pink tomato sauce, then served in a semolina bread bowl and snowed in with pecorino and basil.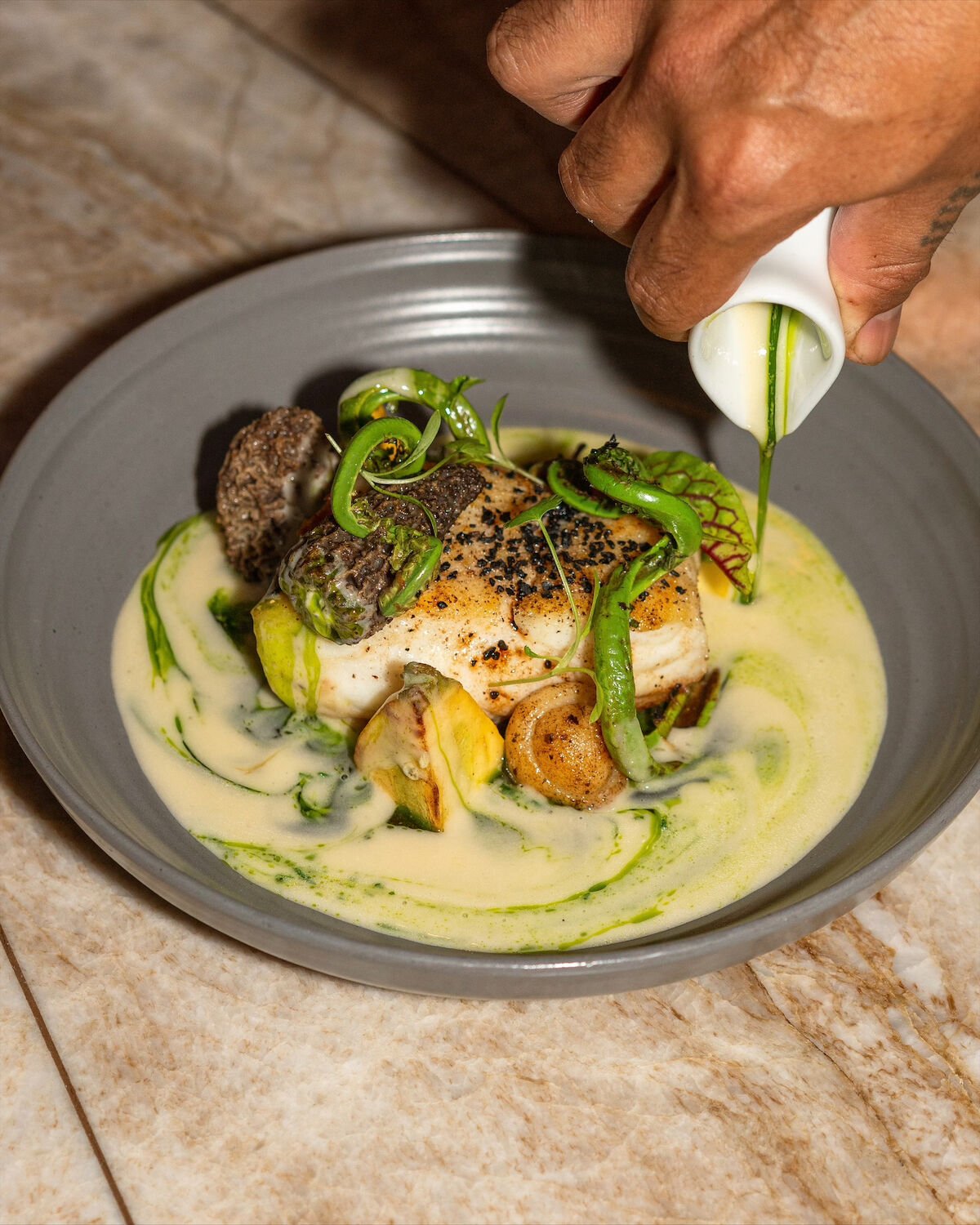 Cowboy Star Roasted Pacific Halibut Del Mar Wine Food Festival Preview San Diego
Cowboy Star
Roasted Pacific Halibut
"Indie steakhouses" are rare things. Most dry-aged specialists have been hooked up to their chain motherships by now. That's why C-Star is so loved. I judge steakhouses by how they cook non-beef, like chef Victor Jimenez's Japanese-inspired halibut. It's cured in koji and served with garlic scapes and roasted maitake mushrooms, wading in a bacon dashi.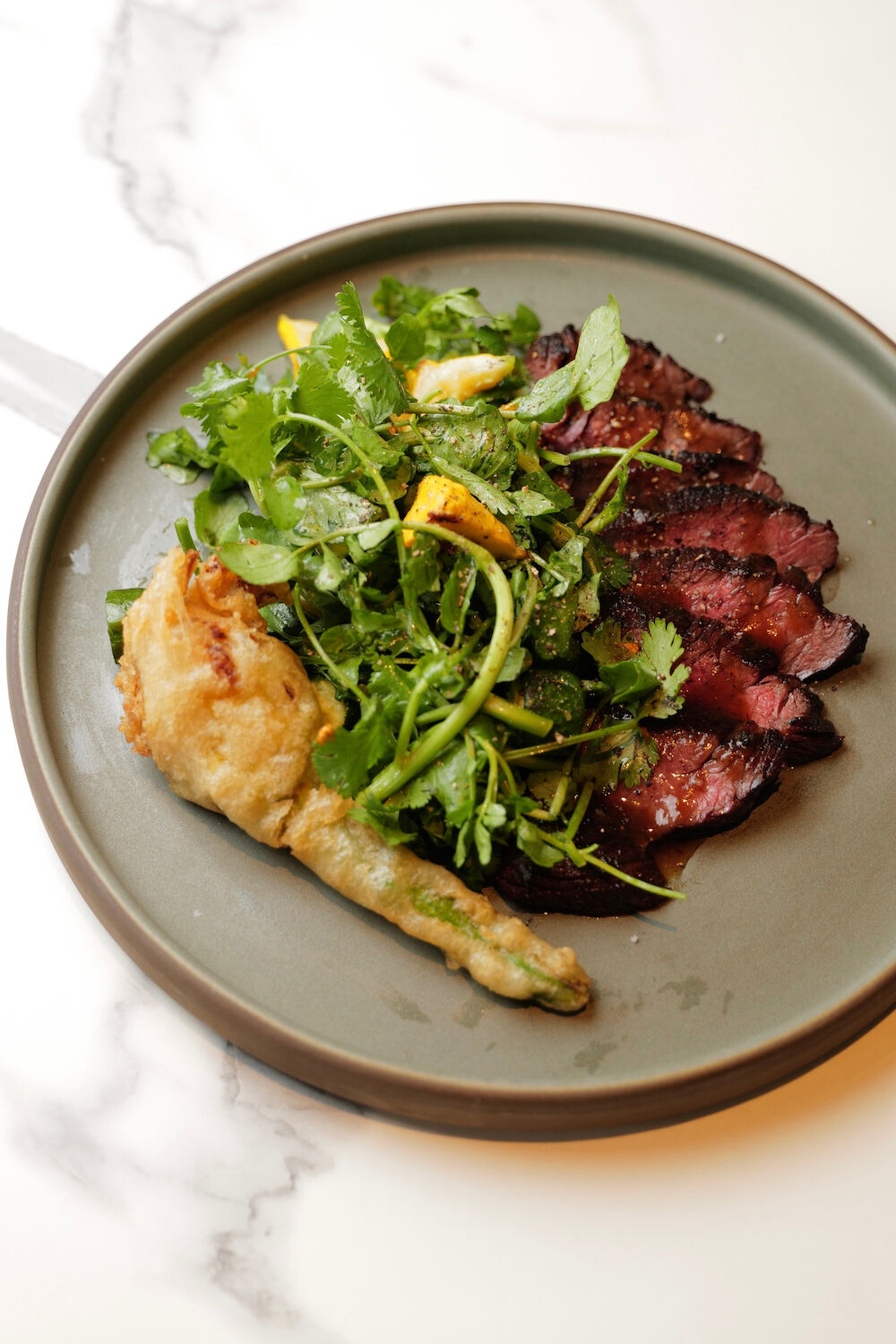 Kingfisher Snake River Farms Wagyu Skirt Steak Del Mar Wine Food Festival Preview San Diego
Kingfisher
Snake River Farms Wagyu Skirt Steak
It's not a Kingfisher dish without a spark of fish sauce. When it comes to this steak (Snake River does phenomenal beef), exec chef David Sim smartly treats it hands-off, just upping its ante with a flavor-cranking beef jus. The salad cuts through the richness with corn, tomatoes, and—you guessed it—fish sauce. The fried squash blossom is stuffed with Kingfisher's own tofu mixture, a riff on the Vietnamese dish dau hu thit.
Civico 1845 Raviolo Ai Gamberi Del Mar Wine Food Festival Preview San Diego
Civico 1845
Raviolo Ai Gamberi
It's time America realized butter is merely the raw ingredient destined to become brown butter: butter heated until the milk solids are toasted and caramelized and form one of the best flavors on the planet. And this ravioli—stuffed with local prawns and ricotta, tossed in brown butter-thyme sauce—is like a documentary film of its charms.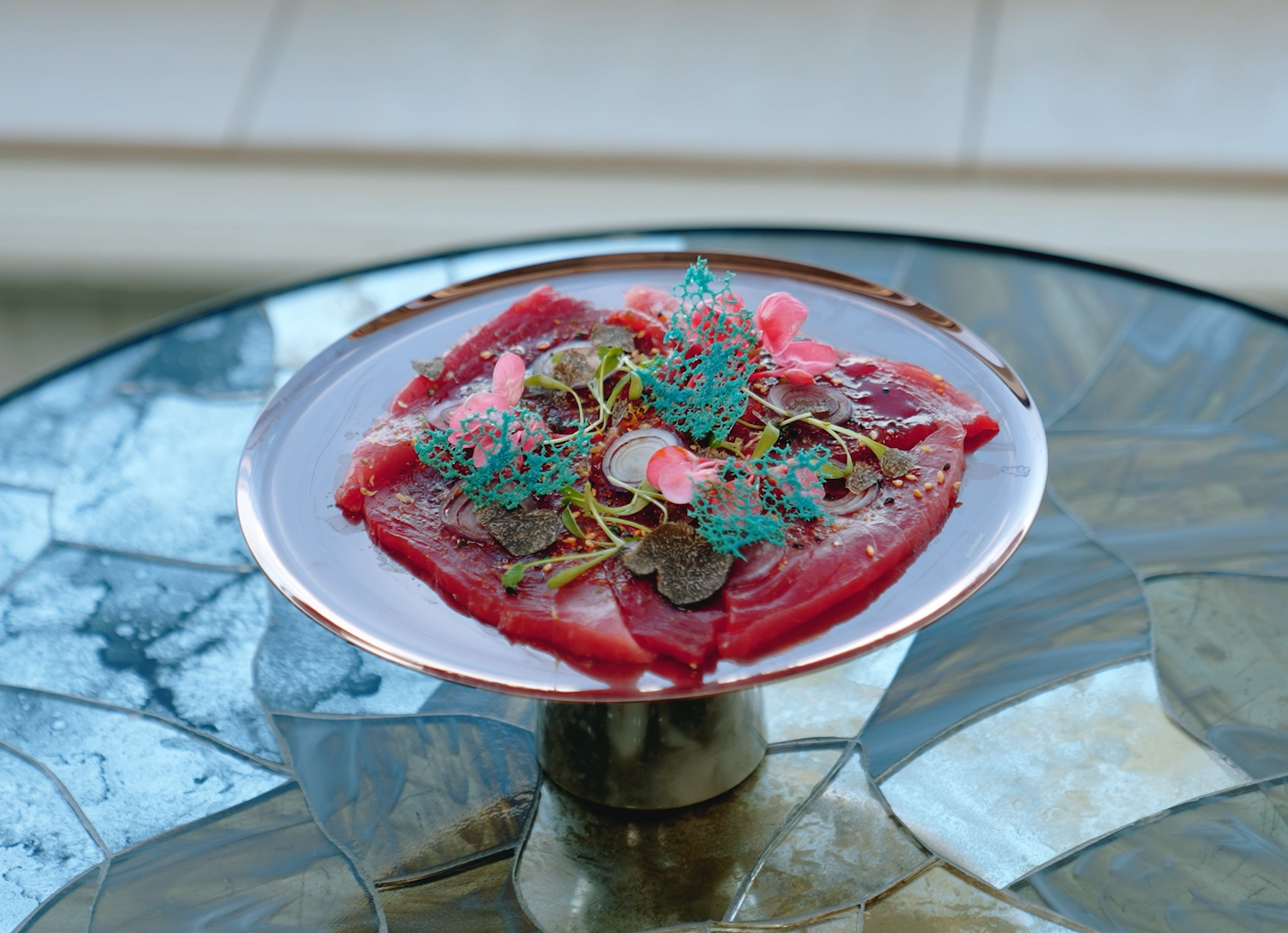 The Marine Room Dry Aged Bluefin Tuna Carpaccio Del Mar Wine Food Festival Preview San Diego
The Marine Room
Dry Aged Bluefin Tuna Carpaccio
The best food news of recent times is that the stock of bluefin tuna has now recovered to a point that NOAA considers it a "smart seafood choice." So local bluefin is, once again, a San Diego calling card. Enter Marine Room chef Mike Minor's wild, pretty carpaccio—thin-sliced bluefin, lemon zest, apple blossom, lemon oil, truffle oil, yuzu salt, micro-cilantro, summer truffles, coral lace.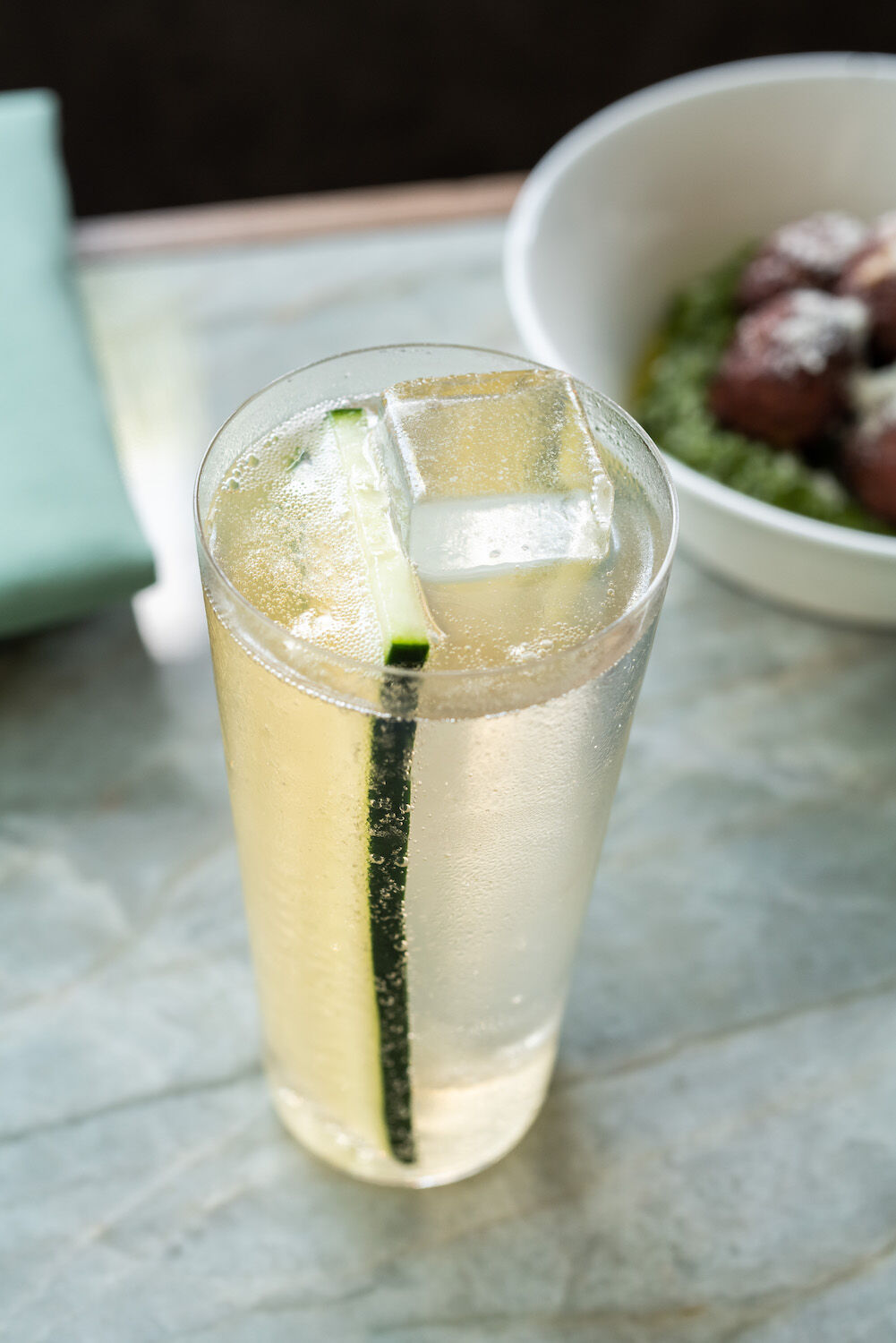 Marisi White Port Gin & Tonic Del Mar Wine Food Festival Preview San Diego
Marisi
Marisi G&T
Marisi's Spirits VP Beau du Bois is a refined booze encyclopedia. But sometimes the best drinks don't require nouveau science. Just a slight shift of perspective. Take this Portuguese riff on the classic gin and tonic. The addition of white port—fortified, sweet wine—creates a bright, peachy, almost vanilla sweet-bitter cocktail that's worlds better than just juniper and quinine.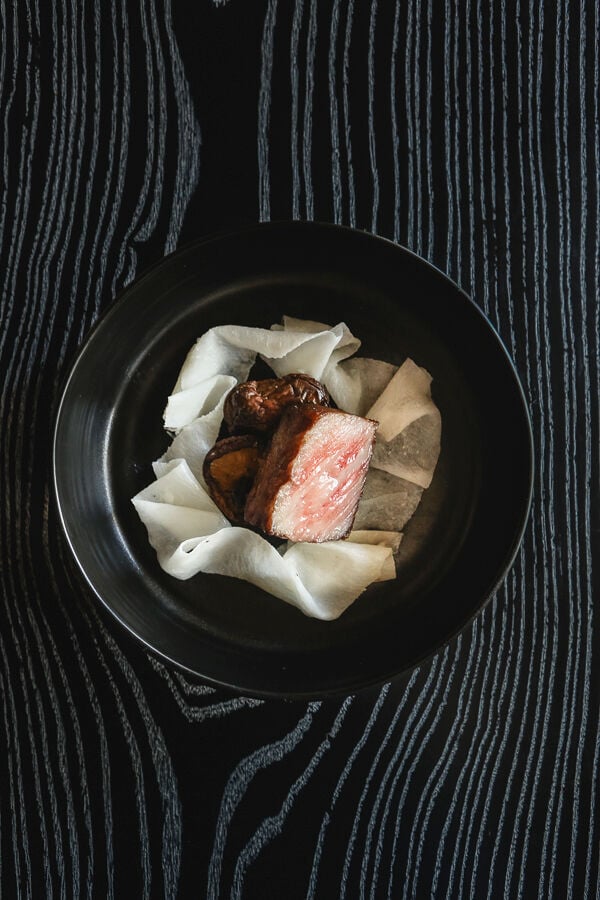 Valle Wagyu Strip Del Mar Wine Food Festival Preview San Diego
Valle
Wagyu Strip
When chef Roberto Alcocer opened Valle in 2021, he said his goal was a Michelin star. This July, he got it. The only option for dinner is an eight-course prix-fixe that includes this stunner: Wagyu strip steak with shiitake mushrooms, plus daikon radish that's confit (or marinated) in bone marrow.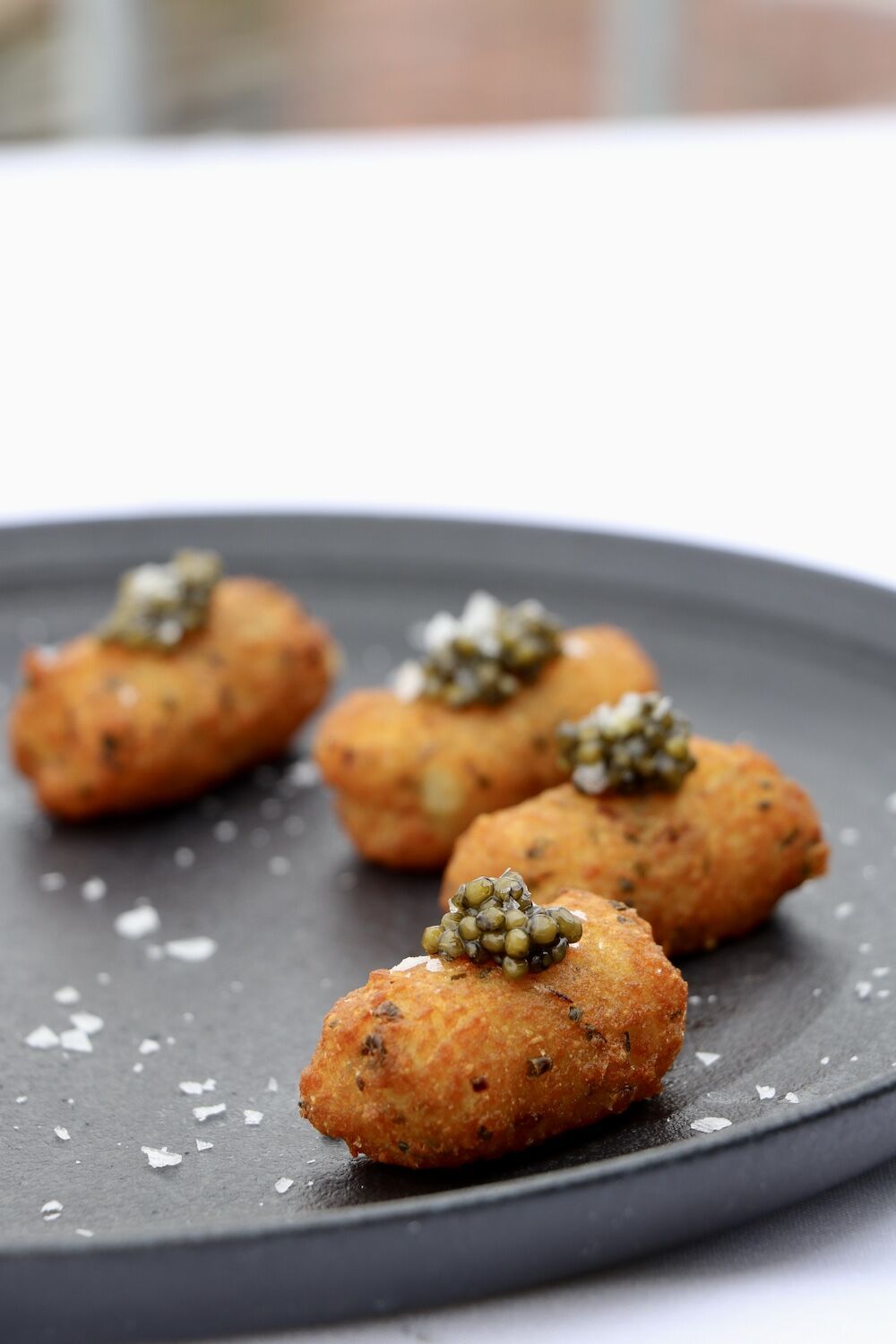 Mister A's Caviar Tater Tots Del Mar Wine Food Festival Preview San Diego Kaeli Hearn
Photo Credit: Kaeli Hearn
Mister A's
Caviar Tater Tots
One of the top French Chefs in the city offers his take on the best thing that ever happened to American school lunches. If you don't like them, you may be broken. They're "loaded tots" made in a Mister A's way, with caviar, chantilly cream, and chives. Four-star snack bar.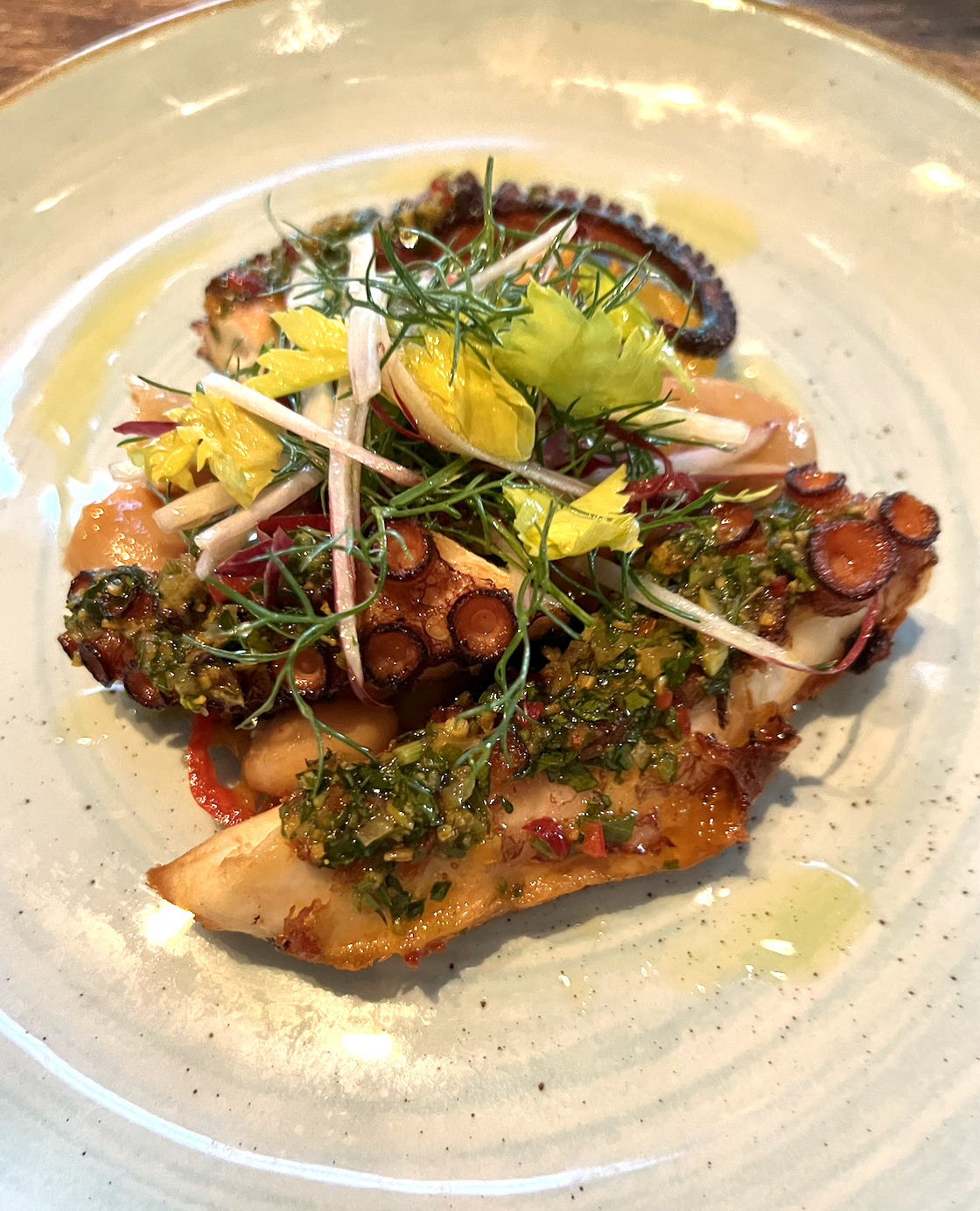 Cucina Enoteca
Octopus
Octopus done wrong is old erasers. Done right, it's this—tender, with the right bit of chew, edges charred crisp. Enoteca exec chef Cesar Sarmiento has a doozy of a version that sings thanks to a hazelnut romesco sauce you could bottle and guzzle.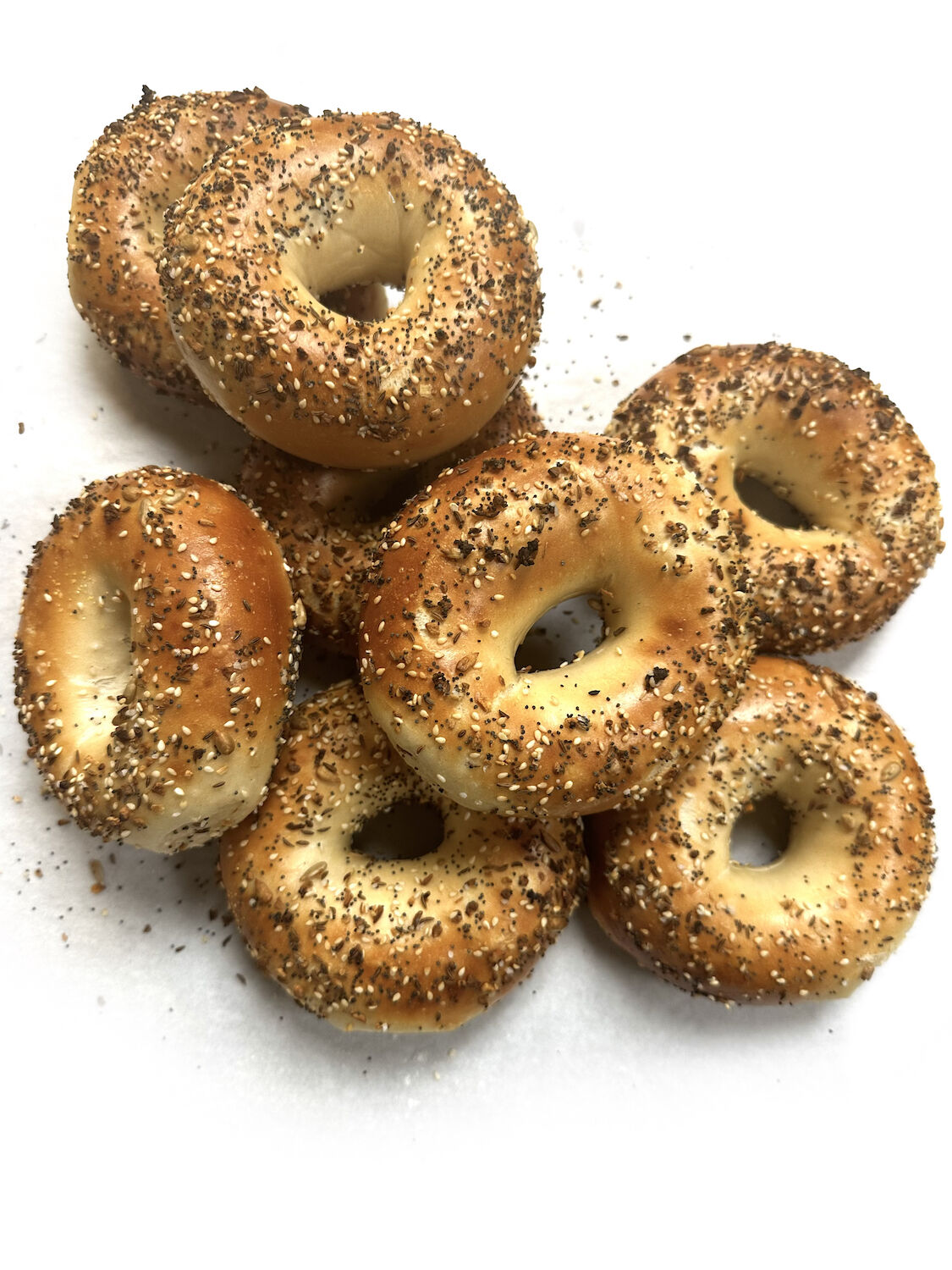 Solomon Bagels & Donuts
Everything Bagel
Local bakeries have tried all kinds of soul-trading to recreate the almighty boiled-shiny NYC bagel, but still we suffered. Enter Jeffrey Wang, bagel hero. He started in New York and built a bagel empire. His were so good that he eventually sold the whole shebang to Einstein Bagels and retired in San Diego. He came out of seclusion to grace us with Solomon Bagels, one of the best in the city.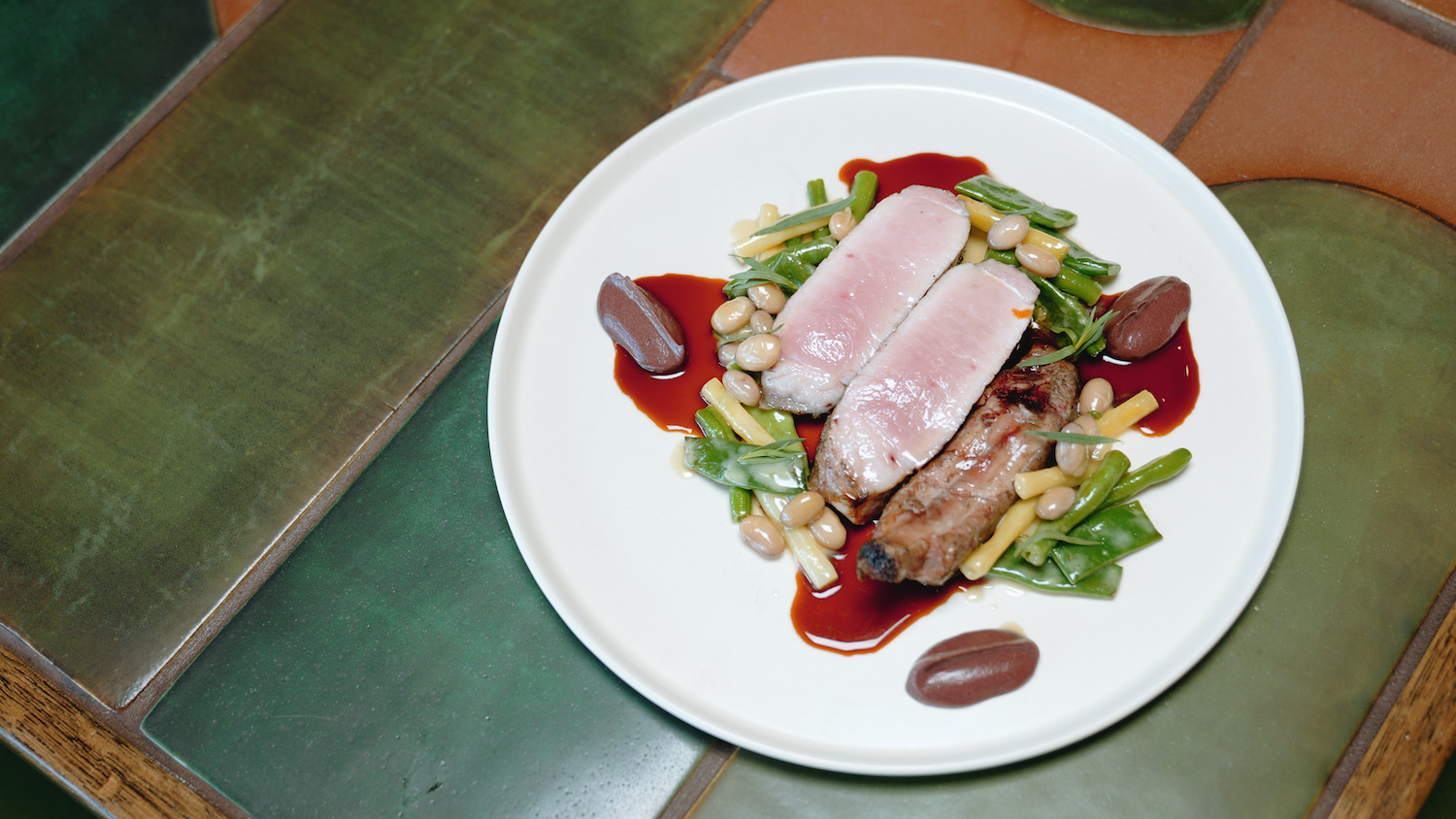 Paradisaea
Kurobuta Pork Chop
It is lovely in here. A designer's dream built into a former La Jolla piano showroom— and also a pretty fantastic restaurant. Chef Mark Welker was the executive pastry chef at NYC's Eleven Madison Park (widely regarded as one of the best restaurants in the world). Try the chops, blush-pink Kurobatas in a tarragon cream sauce and jus with lapsang souchong, a Japanese oxidized black tea.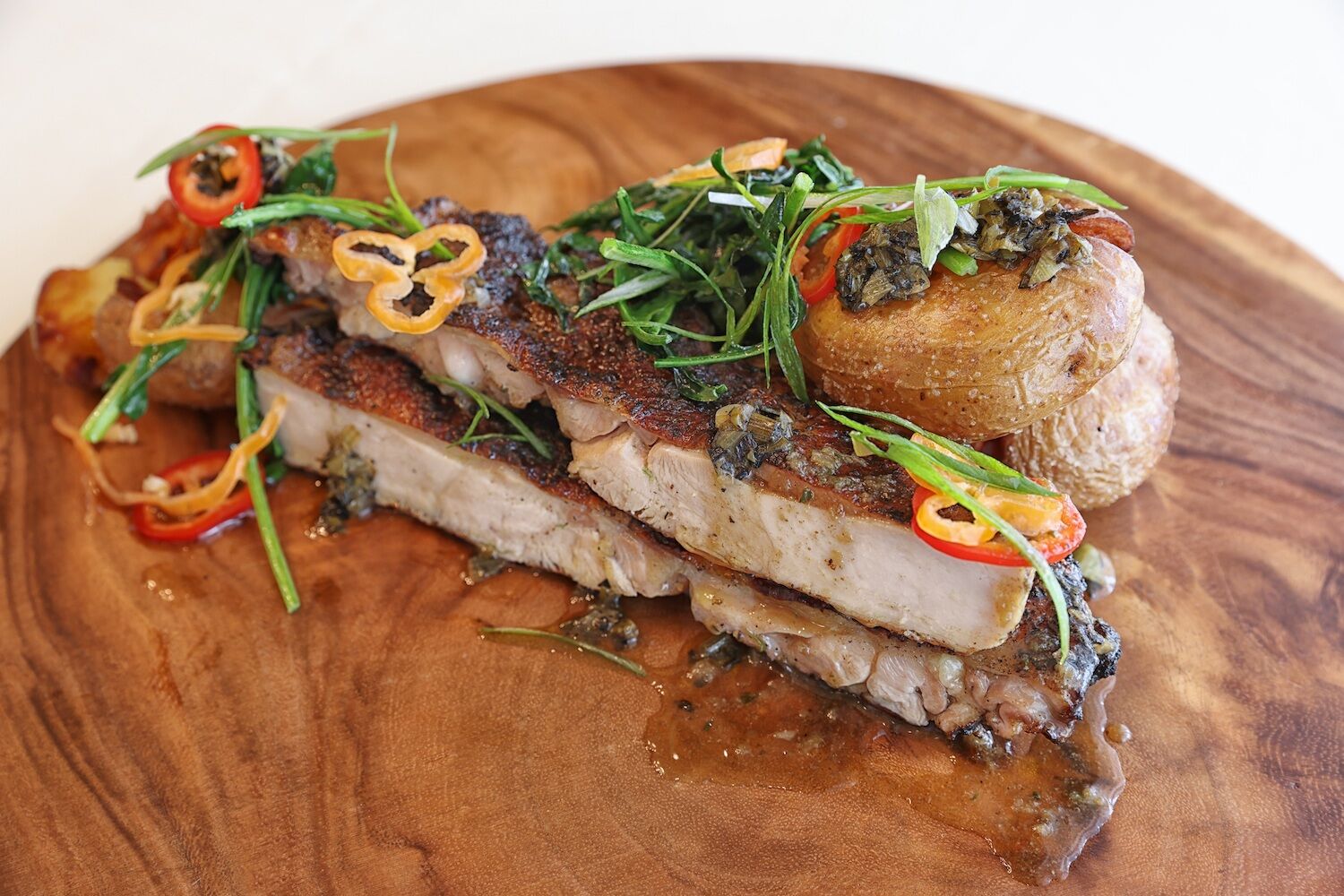 Nine-Ten
Grilled Half Jerk Chicken
Chef Jason Knibb was born in Jamaica and raised in SoCal, so no surprise his jerk with local-farm co-stars is fantastic. It's a half-chicken, brined for 24 hours to guarantee juiciness, stacked with those famous jerk spices, then smoked and charred on the grill. It comes with confit Japanese sweet potato and a Fresno chili sofrito.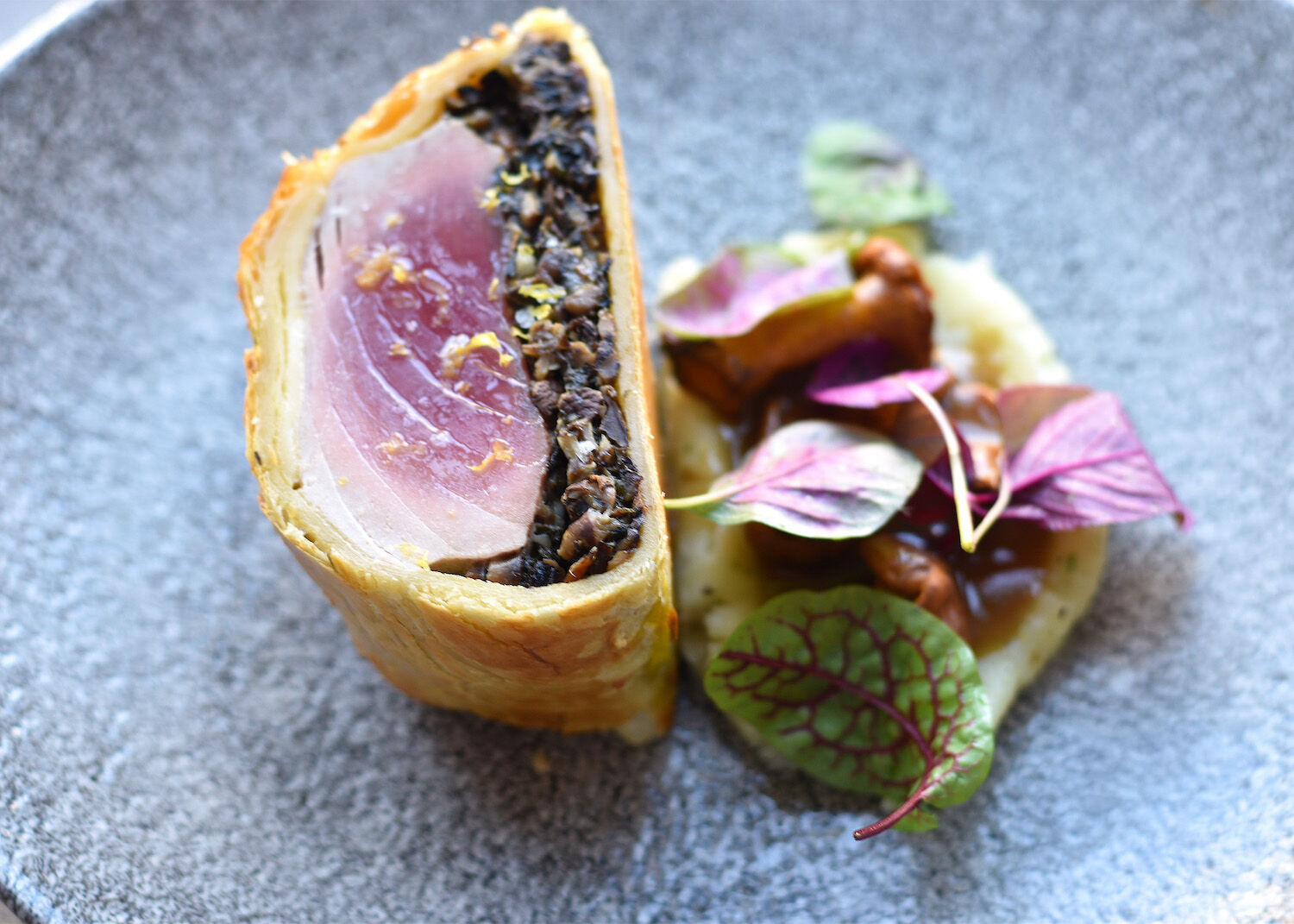 Juniper & Ivy
Tuna Wellington
Welcome back, '80s fashion and beef Wellington. You love puff pastry? Juicy steak catalyzes your happiness? How about we wrap that steak in puff pastry? Only, in San Diego, we don't really ranch. We fish. Juniper & Ivy chef Anthony Wells has a long track record of loitering on local fishing boats. He Wellingtons top-quality local tuna instead of steak and serves it with a tuna bordelaise.
MUST-TRY WINES AT THE DEL MAR WINE + FOOD FESTIVAL
---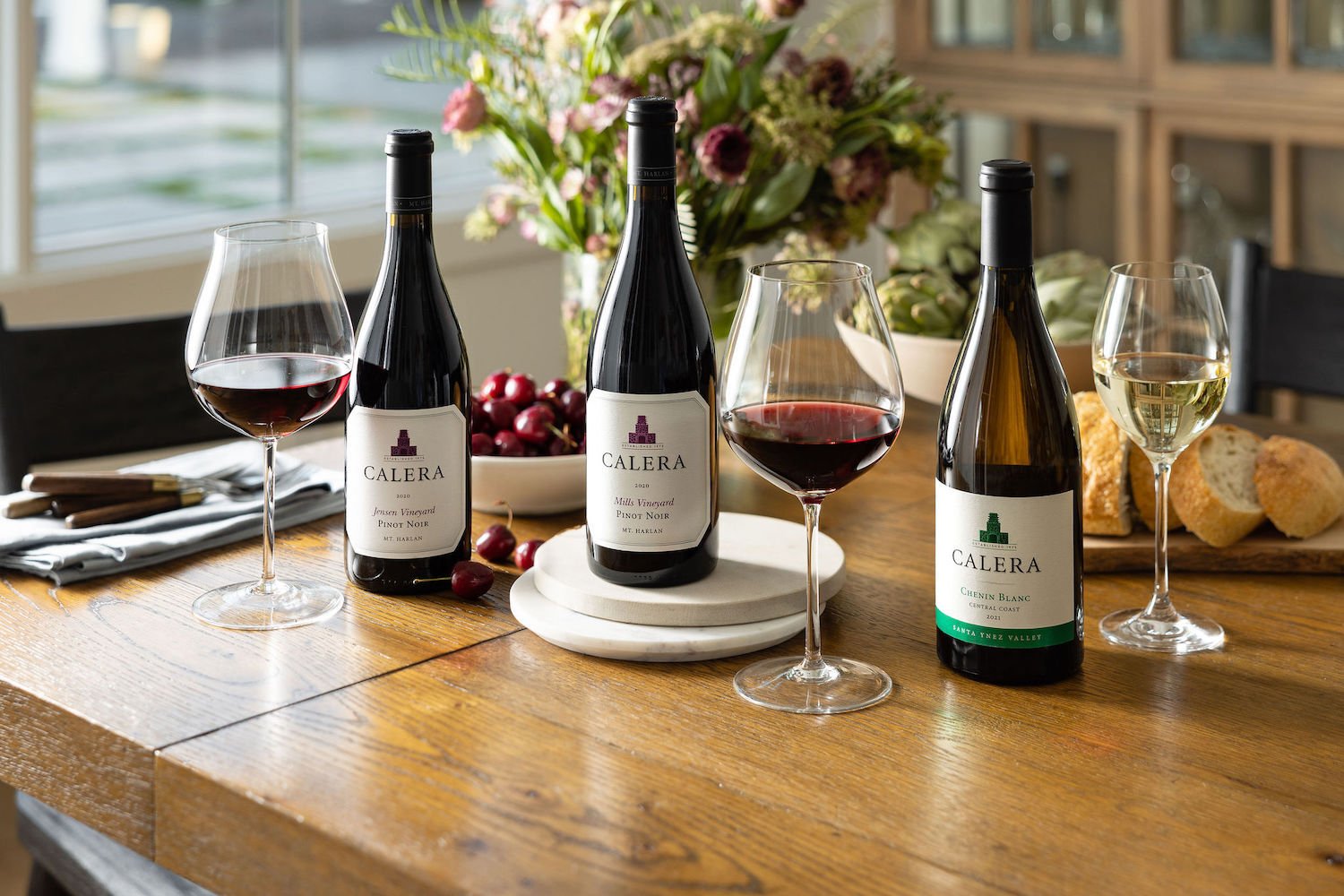 Courtesy of Calera Wine
Calera Winery
"Josh Jensen was a California wine legend," says Glennon. "He left us in June, 2022. The Calera wines are admired as part of the history of great wines in California." In the early 70s, Josh went to the graceland of pinot noir—Romaneé-Conti, in Burgundy, France—and fell hard. He came home and spent two years looking for the perfect limestone-rich soil. He found it in Mount Harlan near Monterey. For a year he lived in a trailer with his wife and child, got to planting. He'd eventually be on the cover of Wine Spectator and be named SF Chronicle's "Winemaker of the Year." An icon.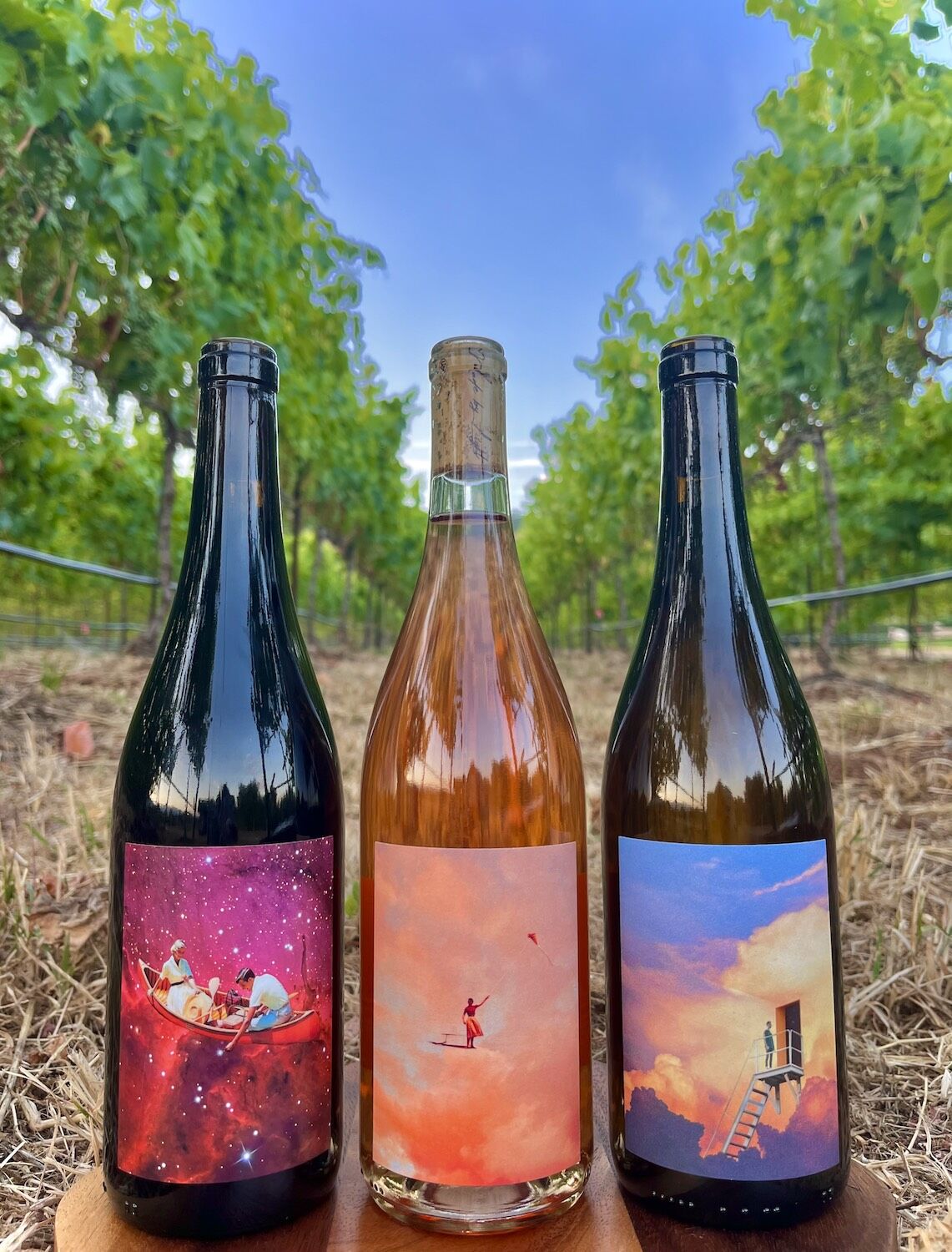 Made By Light
At wine festivals, you should be able to taste what's known and discover what's next. Made by Light—from Mark Valin, who started as a busboy at Bridges' country club in San Diego and eventually started making his own wines—is bringing his very first bottles to DMWFF. "I have been watching this develop for a long time," says Glennon. "These wines come from a 30-acre vineyard planted at 1,500 feet along the Southern face of the Santa Rosa Plateau in De Luz Valley, the vineyard is farmed beyond organic and focused on Rhone and Sicilian varietals."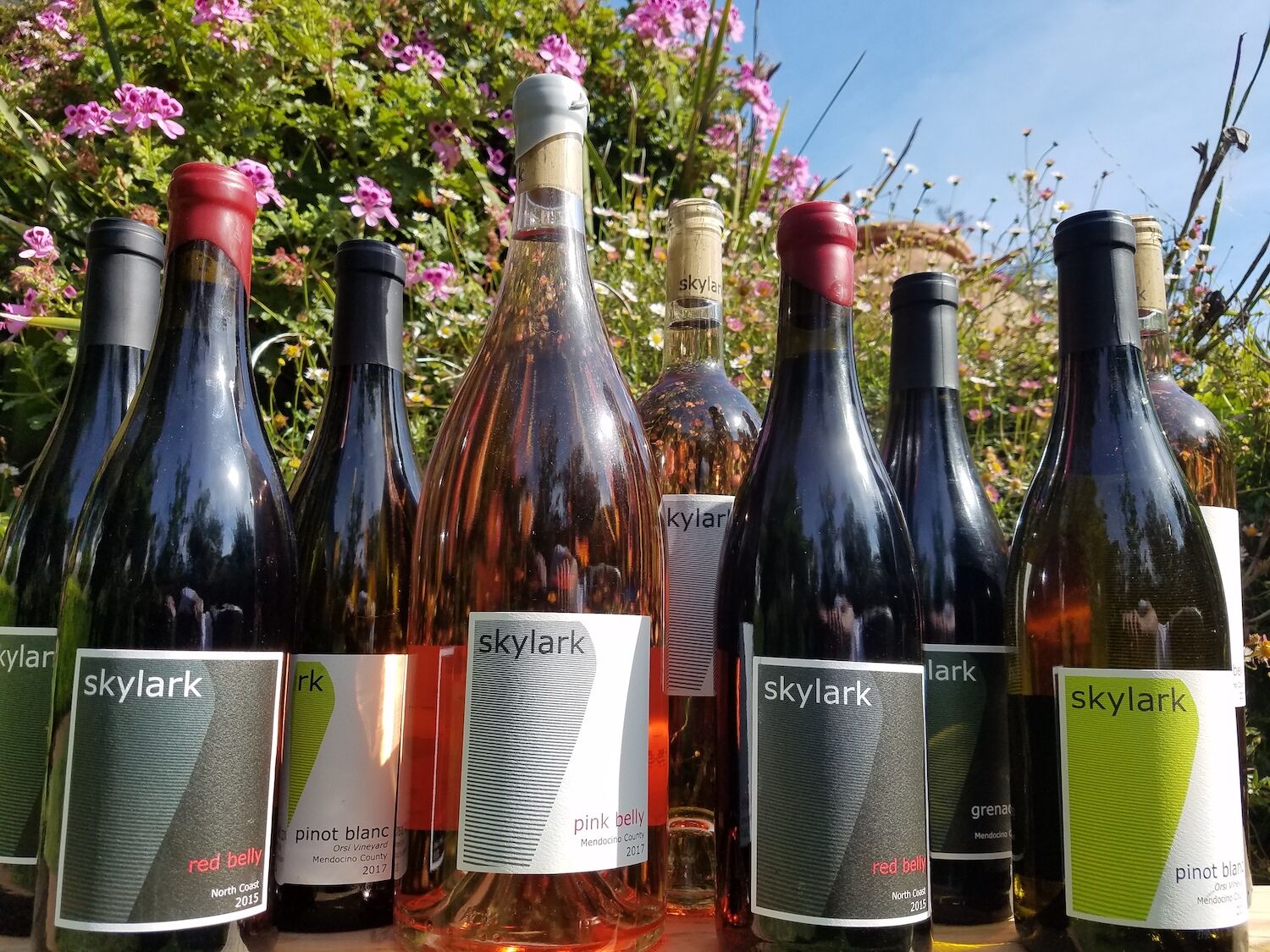 Skylark Wine
Winemaker Robert Perkins is coming home for the DMWFF. "He grew up on Coronado and found his way to winemaking via being a sommelier in San Francisco," says Glennon. "I have always loved these honest and delicious wines."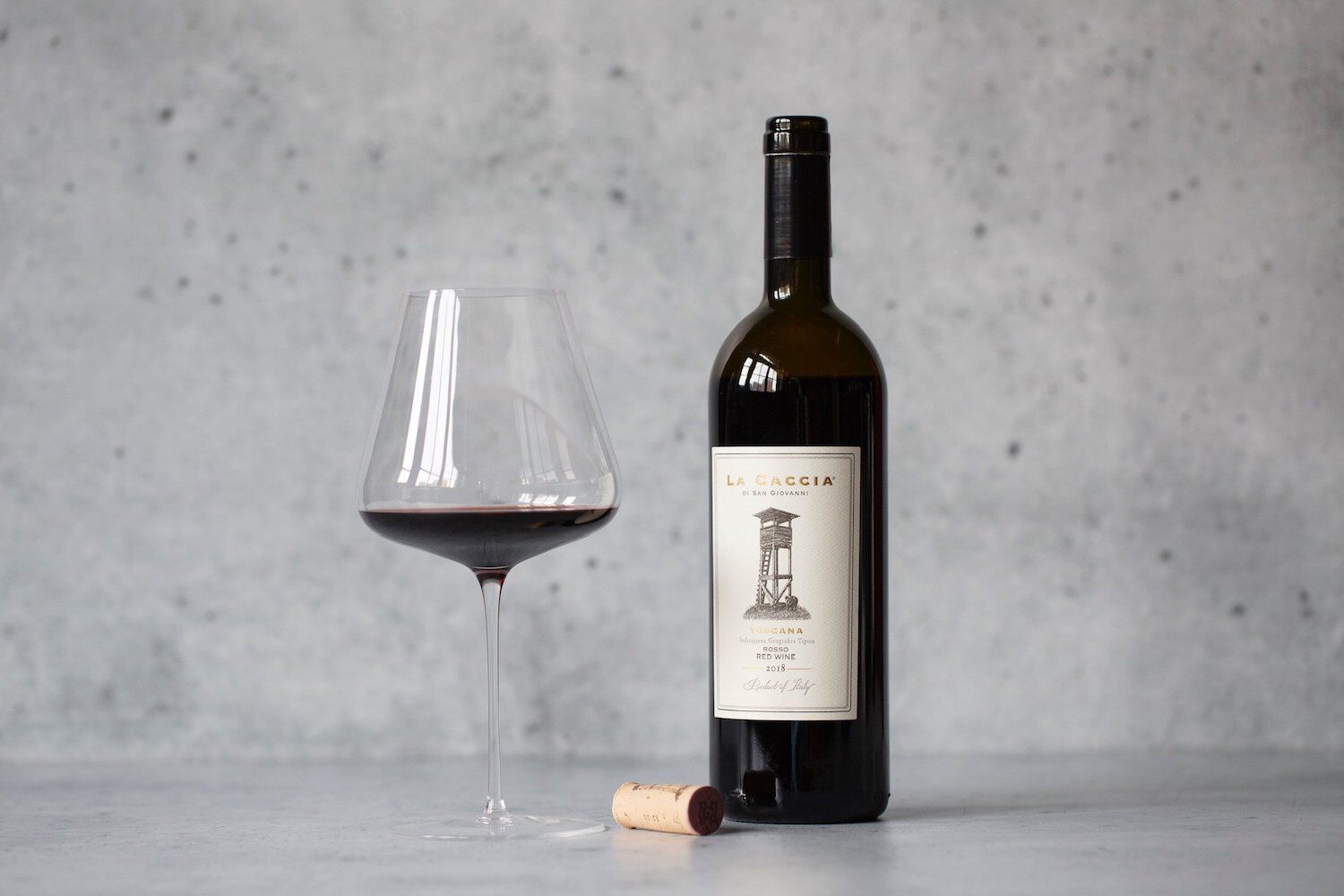 Courtesy of Vin Fraîche Wine Group
La Caccia
La Caccia comes from "a Tuscan estate untouched for 1,200 years," Glennon says. "The wines are now produced under the eye of Napa superstar Marc Gagnon, and they possess great potential for cellar aging."
Chateau Montelena
This one is personal, with ties to both San Diego and DMWFF co-founder, Ernie Hahn. Most wine people know Montelena as the Napa winery that beat out French chardonnays in a blind tasting (called "The Judgment of Paris," it was a historic moment in California and U.S. wine history, and the premise of the 2008 Alan Rickman film, Bottle Shock). Fewer know that Hahn's grandfather (also Ernie)—a developer famous for developing the concept of suburban shopping malls—was one of the founding partners who helped bring Chateau Montelena's first wine to barrel in 1972 (a riesling). He and partner Jim Barrett hired Mike Grgich as their winemaker.
Aperture Cellars
The winery founded by world-famous photographer Andy Katz (his photos are everywhere, but pop for pop culture fun, also on the cover of albums by the Doobie Brothers and Dan Fogelberg). His son Jesse is now the winemaker. "In 14 short years these wines have taken on a mythic status—rare creatures sought after by collectors and hedonists," says Glennon.
Bodegas Estefania
"Raul Perez in Bierzo in Northwest Spain is one of the world's great winemakers," says Glennon, "working with very old vines he brings forward spicy, elegant, satisfying wines."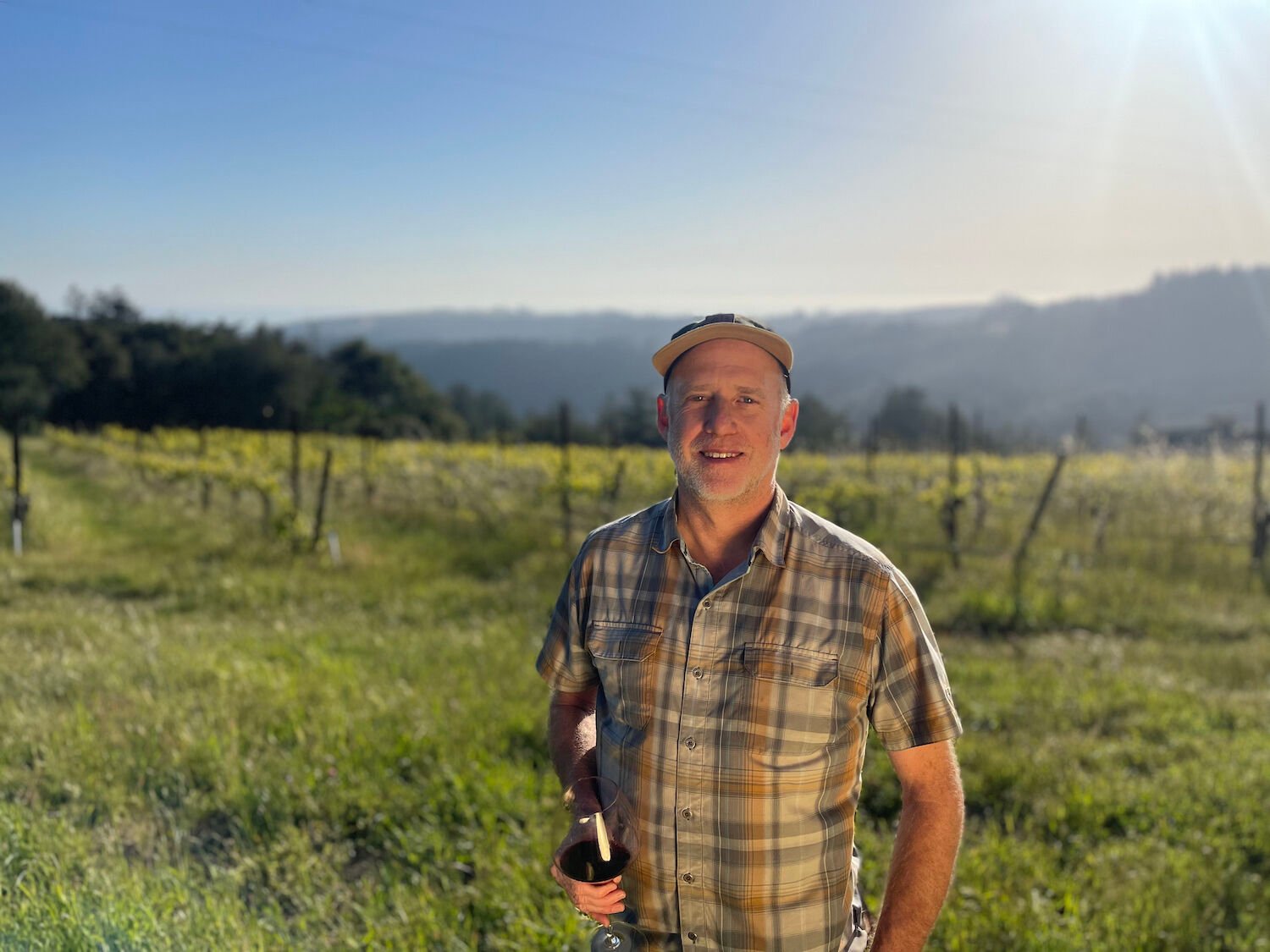 Ross Cobb
Ross Cobb is well known to California pinot noir fans. A skate punk who grew up in Marin County and fell worked on his family farm in Sonoma County as a kid. Now in his 22nd vintage, he's a Pinot Noir icon and gets his music fix by making wines with Primus bassist, Les Claypool.