My countywide hunt for the best birria has come to an end and I'll be announcing my personal list this week. Funny how these seemingly superficial searches for specialized dishes can expand your world exponentially. I've spent more time in Chula Vista over the last month than I have in all my years in San Diego, which I humbly admit is a career crime as a food writer. When people speak of the loftiness of our Mexican food, they're speaking of CV (if not, they are mistaken). It was my maiden trip to Birrieria Don Rafa, and the iconic local spot will appear somewhere on my list. The most oh-dear-God expression comes in their quesadilla ahogada—a thick flour tortilla, pan-fried and stuffed with melted cheese and beef tenderized into an ethereal state, then drowned in the long-simmered broth. Eat this every day at your peril, but to not ever try it is to leave a great stone unturned.
560 Broadway, Chula Vista, 619-934-5135.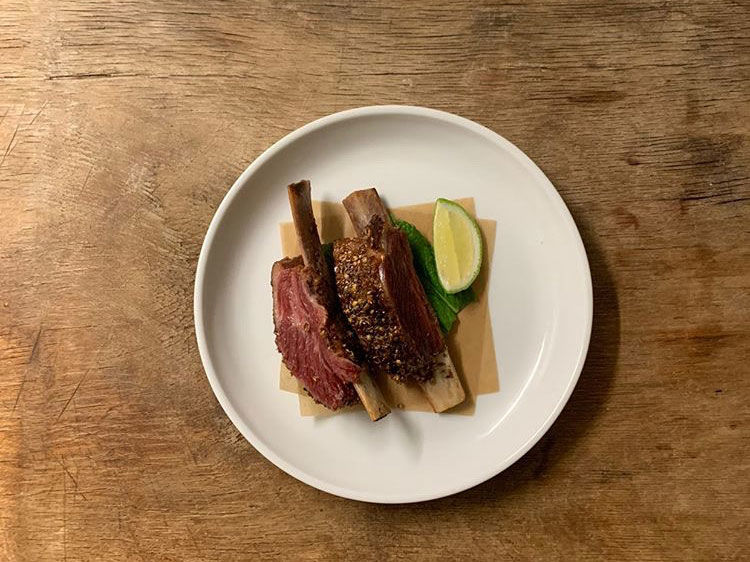 The "Cult of New" is the restaurant world now. Social media is fueled by the "thank you, next" experience. Repeat customers find it harder to build their brand. Pulled by the pursuit to be first, to plant the Yelp/Instagram flag, be a bistro Columbus—we go the week a joint opens, never again. And yet here sits Mister A's atop San Diego's little bit of the world, a heat sustained for 50-plus years, still stealing breaths. They've got a new chef de cuisine, Michael Bolen, a new guard of GMs and cocktail tinkerers, making bitters in batches, hauling that famed farm stuff from Chino every week. Parents took me here as a kid whenever a family member did something great or turned an age with a zero in it. A recent meal reminded me of that view, that food, that epic sense of refined skills honed over decades and constantly renewed. Go for a happy hour, especially now that the sun is setting earlier in the winter. Order the Emigh Farm lamb with smoked date, kabocha squash and sauce chien (usually hot-garlic grill sauce using habañero or scotch bonnets)—with a cocktail, which tends to amplify sunsets and life in general.
2550 Fifth Ave, Bankers Hill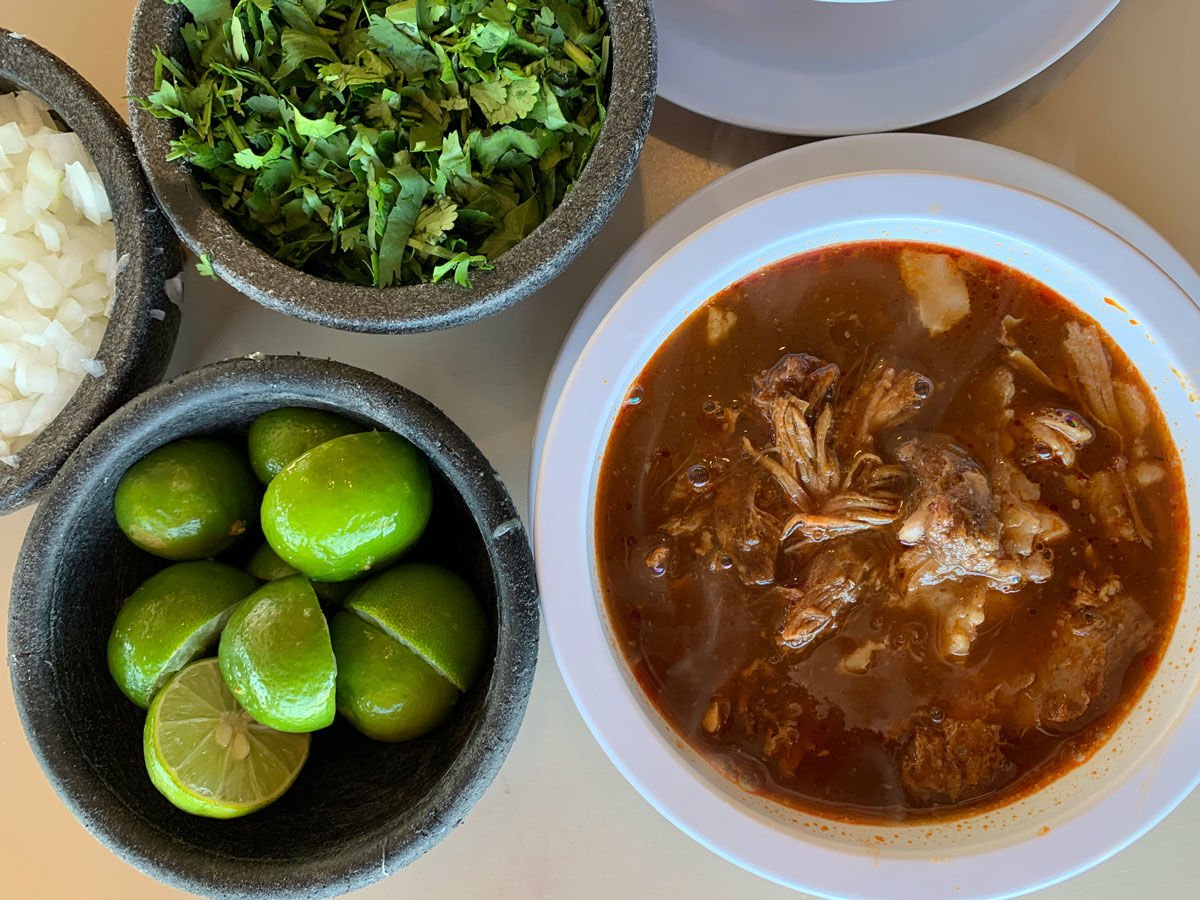 Chivo (goat) is the way birria was originally done—goats ate the natives' crops, so the natives made stew of the goats. And it (or lamb) really is the best protein for the stew. The base of birria is adobo seasoning, which is potent with chiles and seasonings, and goat has the deliciously primal funk to not get lost in the flavor riot. Their birria de res (beef) is also good, just doesn't blow your socks off like the chivo does. To generate the most flavor, BYM includes bones and lengua (tongue). If you're scared off by tongue, there's not much I can do but pray for you. Aside from being a more holistic, responsible-human approach to eating (eat the whole animal, not just the westernized sexy parts), lengua lends fat and collagen that make the consomme (broth) luxurious and satiny. Plus, tongue is high in vitamin B12 and you're looking a little tepid. Just pick out the pieces of bones and pile them on a napkin. This soup's not shy and neither should you be. Eat the stew straight, or pile some of the meat into the corn tortillas, add cilantro, chopped onions, hot sauce (it's Mexican-hot), a squirt of lime, and—most importantly—drizzle with the broth.
396 Broadway, Chula Vista. 8 a.m.-4 p.m.