Richard Blais received a gift from his neighbor over the pandemic. It was a cease-and-desist letter. Because you can tell someone like him to stay home, but good luck stopping the show. Blais has used theatrics and pyromanic tendencies to get people interested in food ever since his days on Top Chef (he won Top Chef: All-Stars in 2010, and is set to be a judge on the show this season). He's got real serious training (The French Laundry, Chez Panisse, El Bulli), and is intentionally unserious. Escoffier skills, Gene Simmons heart.
So this summer he used his back deck in Del Mar as an R&D lab for the grilling arts, broadcasting his experiments on Instagram and TikTok. Every time I checked his feed, he was aggressively waving tongs at a Big Green Egg, with some prehistoric cut of meat glistening in a cauldron of fire and smoke. At one point he pulled out some homemade weapon—like a five-foot Super Soaker that shot blue flames instead of water.
It's possible this was the moment counsel was retained.
But it was for legit reasons. Blais was tinkering in preparation for his first new fine dining restaurant in San Diego since opening Juniper and Ivy in 2013. Called Ember & Rye (after his daughters, Embry and Riley), it's the showpiece of Park Hyatt Aviara's $50-million renovation, replacing Argyle Steakhouse. At 8,500 square feet indoors and a 5,000-square-foot patio overlooking the 18th green, the 266-seat venue is massive ode to vintage golf culture and good old-fashioned charcoal designed by D.C.-based GrizForm Design Architects.
Ember & Rye opens March 18. For a full visual tour of the new space, scroll down. Or keep reading to see the vision in Blais's own words:
Troy Johnson: You've got cookbooks, 400 podcasts, a live touring show, TV gigs—why open another restaurant?
Richard Blais: I hate to say something that sounds overly romantic, but it's in my blood. It's the way I operate. It sounds like a cliché answer, but it's fun. It's chaos, it's madness, it's hard, it's laborious, my knees hurt for the first time in my life. I'm not sure if that's because I take a lunch break hitting golf balls or if I'm old enough now that bending over to an oven and placing steak is making them hurt. I'm rickety, but I'm up for the challenge. Plus, I happened to fall in love with golf right before this opportunity presented itself, so it just kind of worked out.
How's this one different?
It's a luxury resort. That's a type of project I haven't done before. It's not a mom-and-pop shop on the corner somewhere downtown. So that's the challenge for me. A lot of times you get vibes from restaurants that are part of a hotel and you're like, "This hotel is really nice… why isn't the restaurant better?" So that's the personal challenge. And it is still a challenge in this very moment I'm talking to you. But if you're afraid to fail, that's never a good space to be in.
This isn't something where you simply design the menu and then bounce. You've been working on this for 18 months?
I've been involved in all of it from the beginning—the vision and the concept, not just creating a menu. You can't just insert a menu into an existing space. Part of the fun of this—and I'm starting to sound like a TikTokker—is creating the vibe. It was paying respect to that vintage golf world and knowing that the golf course is designed by Arnold Palmer. Even the music we pick out. It has to match the things you're trying to do in the kitchen. With this project, I was able to sit down with the interior designer and the architect and say, "Let's make sure this all makes sense"—even down to the way the staff is dressed.
So what is the vibe?
It's that vintage late '60s golf culture, all the way up to probably super-early '80s. It's plaid and argyle and Arnold Palmer and his bright yellow cardigan. It's more Queen's Gambit and Mad Men than 1940s Scottish golfer. With the food, it's a steak on a plate with a great martini next to it, a bourbon old-fashioned. Sure, there's going to be liquid nitrogen, but we're cooking over open fire.
What parts of the design are you most stoked about?
We created an outdoor grill that overlooks the green on the 18th hole, cooking on mesquite wood all day long—our steaks, seafood, lots of vegetables. I've been cooking in my backyard during the pandemic on all sorts of wood and charcoal, so the wood-burning grill is the big anchor of the kitchen. At the bar itself we have a snack bar. We just hung a leaderboard—at a golf tournament you'll have a leaderboard where it says Tiger Woods or Phil Mickelson; ours will say lobster roll, caviar. We're keeping track of the sales of these items and updating the leaderboard throughout the day. Is it fun and whimsical? Yes. Is it campy? No. I can get a little campy at times. That's been the real challenge, making it elegant and fun without being campy.
What'd you learn cooking in your backyard over the last year?
You're always learning as chefs. Every day. No one knows everything, whether it's cuisine from a different culture or a different technique or something you observed. For me this summer, it was like, "What about throwing two steaks for my family directly over the coals, like right on the fire?" Or, "What happens if I throw the steak in there and just let it burn? Oh my god, it's actually delicious—or it's horrible." I got that time to R&D. It's nothing crazy or inventive. I put a plancha directly over the fire so you get that sear and the smoke, and people were like, "What is that crazy tool and where do I get one?" It's not crazy. It's a cast-iron pan over a fire. For example, one of the vegetables we have here is Chinese broccoli cooked in a wok. I threw a wok over the fire this summer and you get all that fire and smoke. It's so obvious. I'm sure someone has done it before, but I hadn't—and it makes a huge difference.
How else are you using that campfire?
We're making our own sour cream. We take some of the charred wood at the end of the night and submerge that in fresh cream and then start the culturing process. So it creates this marshmallowy, smoky, ember flavor. It's great, but all we did was throw a piece of charcoal in the cream. And we're just getting started. We just turned on the grill five days ago. Once you start throwing 30 steaks on a grill, you're gonna start learning a lot of things. We're also making an XO sauce, which is usually dried shrimp and seafood. Well, we have these hooks hanging over our grills. What happens if you hang our red snapper there over the grill and use those bones to make stock? Or your chicken wing tips, which otherwise might end up in the trash: What happens if you throw those in the grill instead of making your standard chicken stock? It's really a lot of that—"Let's try this and see how it goes."
You've been stereotyped as a liquid nitrogen guy, but you're classically trained; you have all the Old World techniques down. Is Ember & Rye a return to that?
I look at it like this: I travel a lot. And when you're on the road, what do you eat? I'm not usually ordering the most crazy thing I've ever heard of. Or, I'll order that, but I'm also going to order a steak. Though to be clear, we're going to do it both ways. There will be weird things. One of the dishes we're going to have is raw radishes dipped in white chocolate. It's like a chocolate-dipped strawberry. Radishes dipped in melted butter is a classic French dish, so this is just a version of that.
So it's got some of the bells and whistles we expect from you.
Yeah. It's got an egg yolk that's made of mango, we've got oysters and pearls. The thing with Ember & Rye is that it wasn't developed to appease the crowd, which is honestly something I think I can fall into. I can make the mistake of "Oh, they see me doing liquid nitrogen on TV, let's do it." Funny thing is, if you see me do liquid nitrogen on TV, that usually means I know I've lost. I know this is going bad, so we might as well set something on fire and get 15 seconds of good TV.
Tell me about your beef fat gadget.
An ancient thing, but you don't see it too often. It's an ancient iron cone; you put rendered beef fat in it, and it drips over whatever you're cooking. So if you've seen new sashimi, where they pour hot oil over the fish, this is like that. So it's ancient cooking combined with modern techniques, but neither one overriding the other just for the purpose of theater.
What's next?
I still want to do it all. I still get as much joy creating a new podcast or live stage show as I do opening a restaurant. But this is where you'll find me in San Diego. Opening a restaurant is a marathon, not a sprint.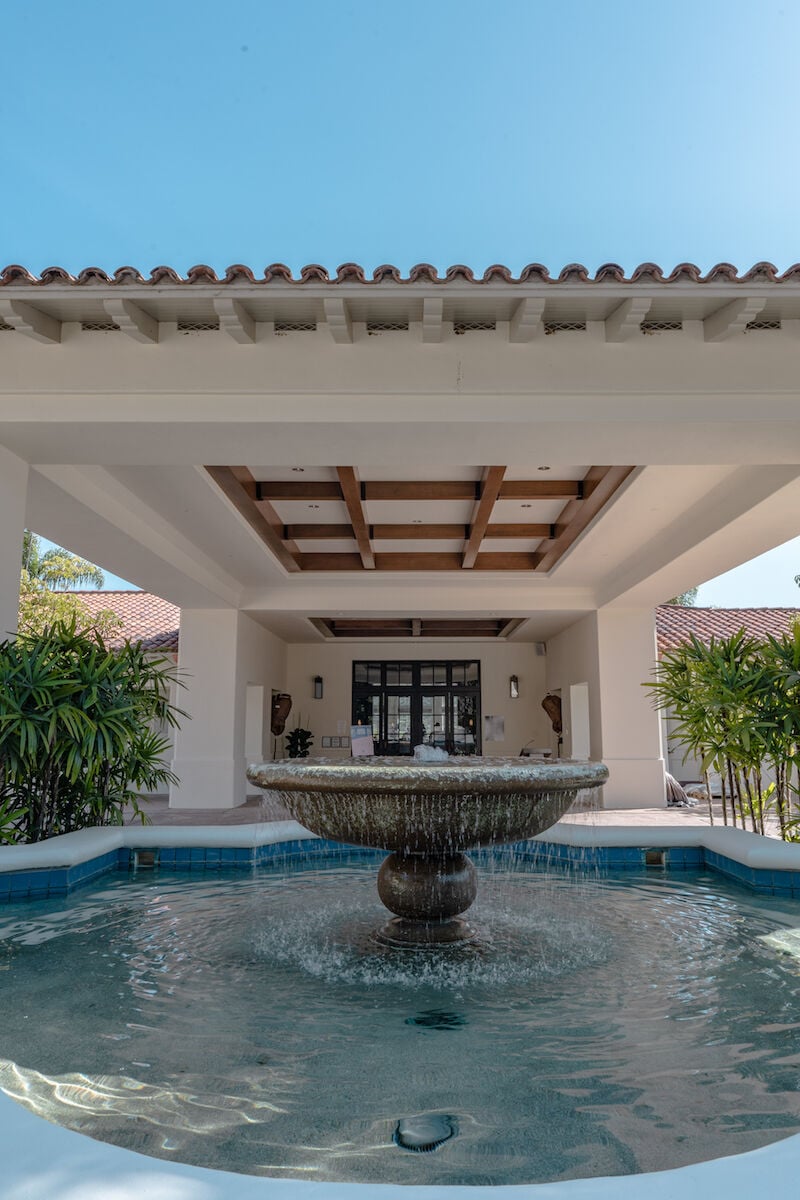 James Tran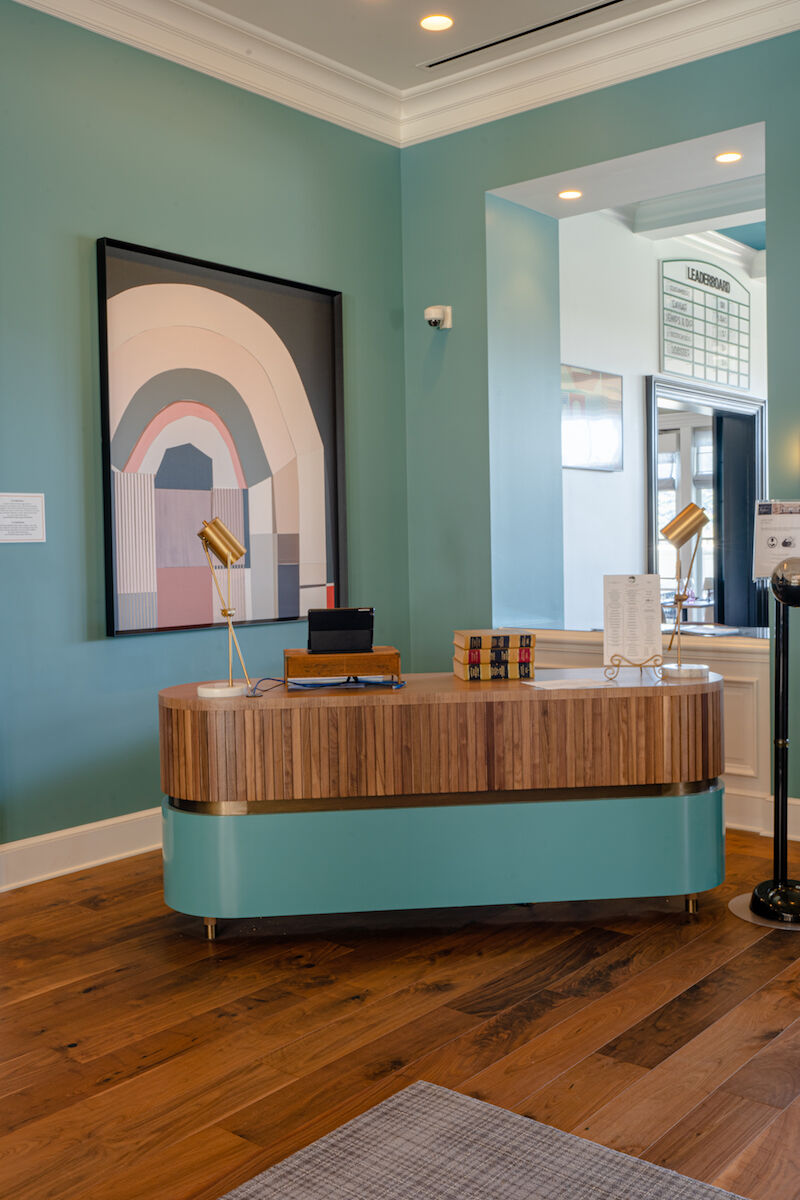 James Tran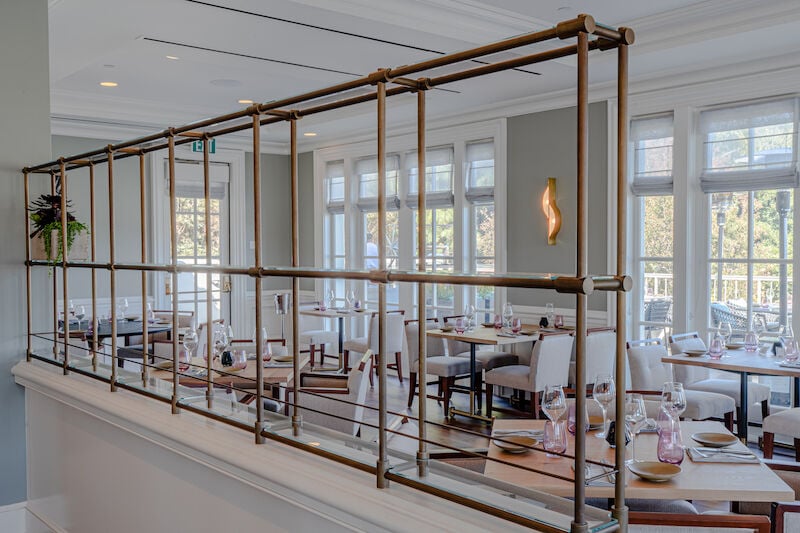 James Tran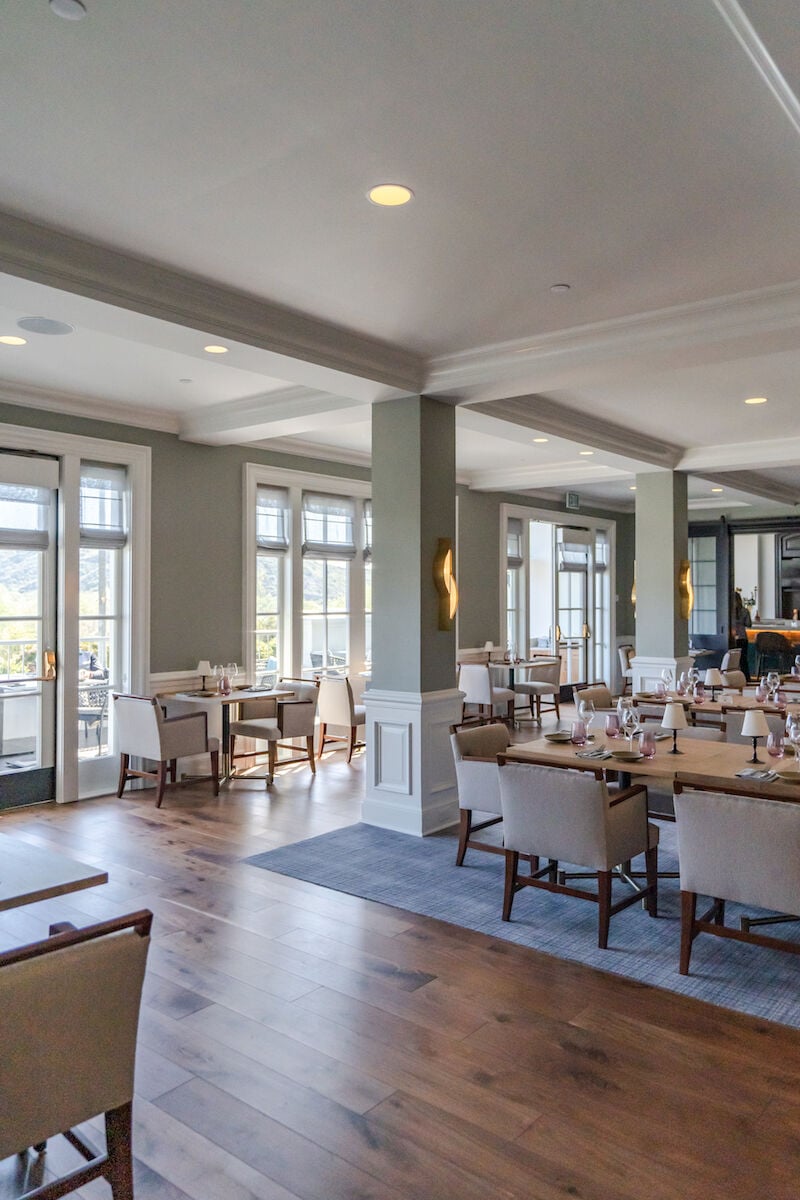 James Tran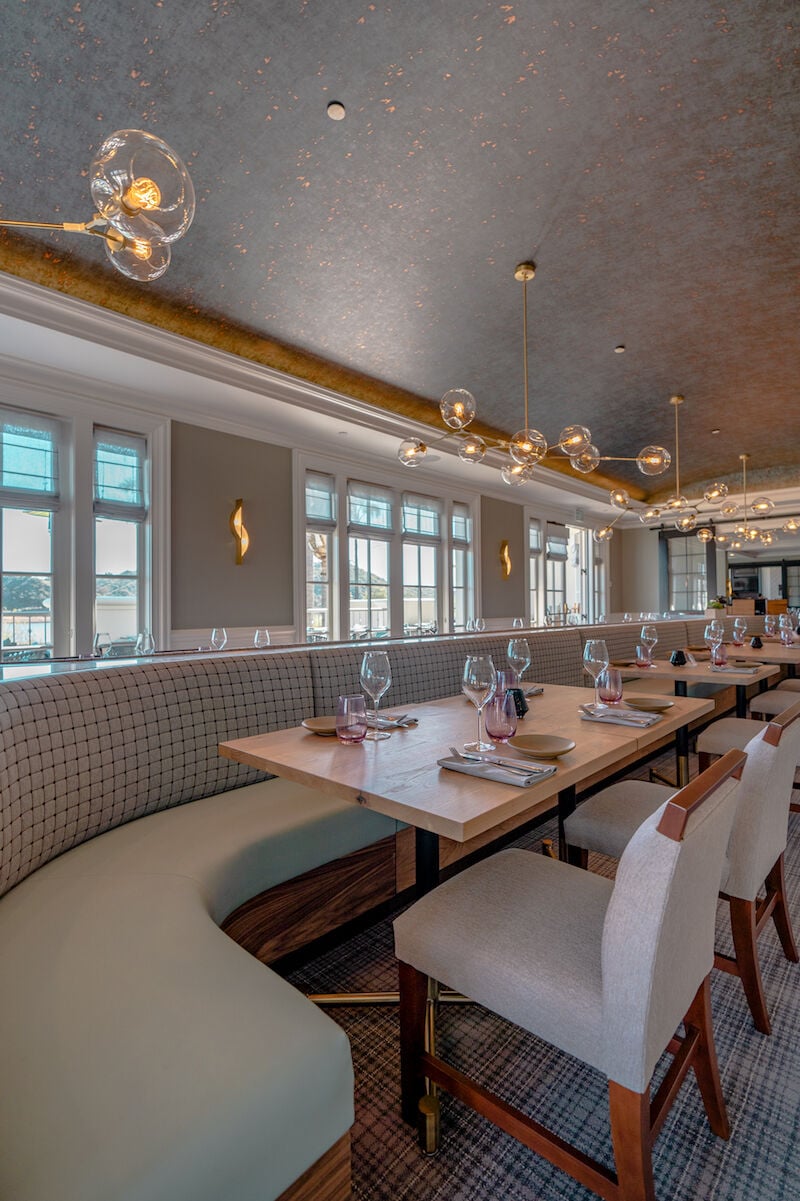 James Tran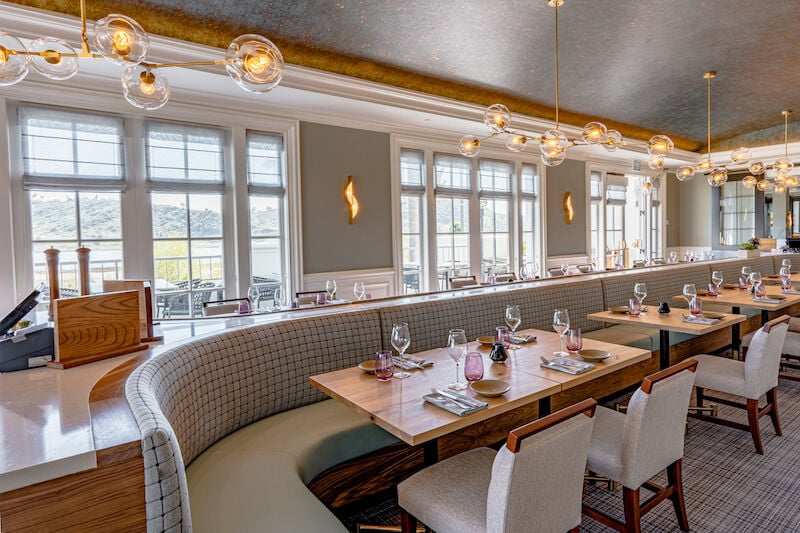 James Tran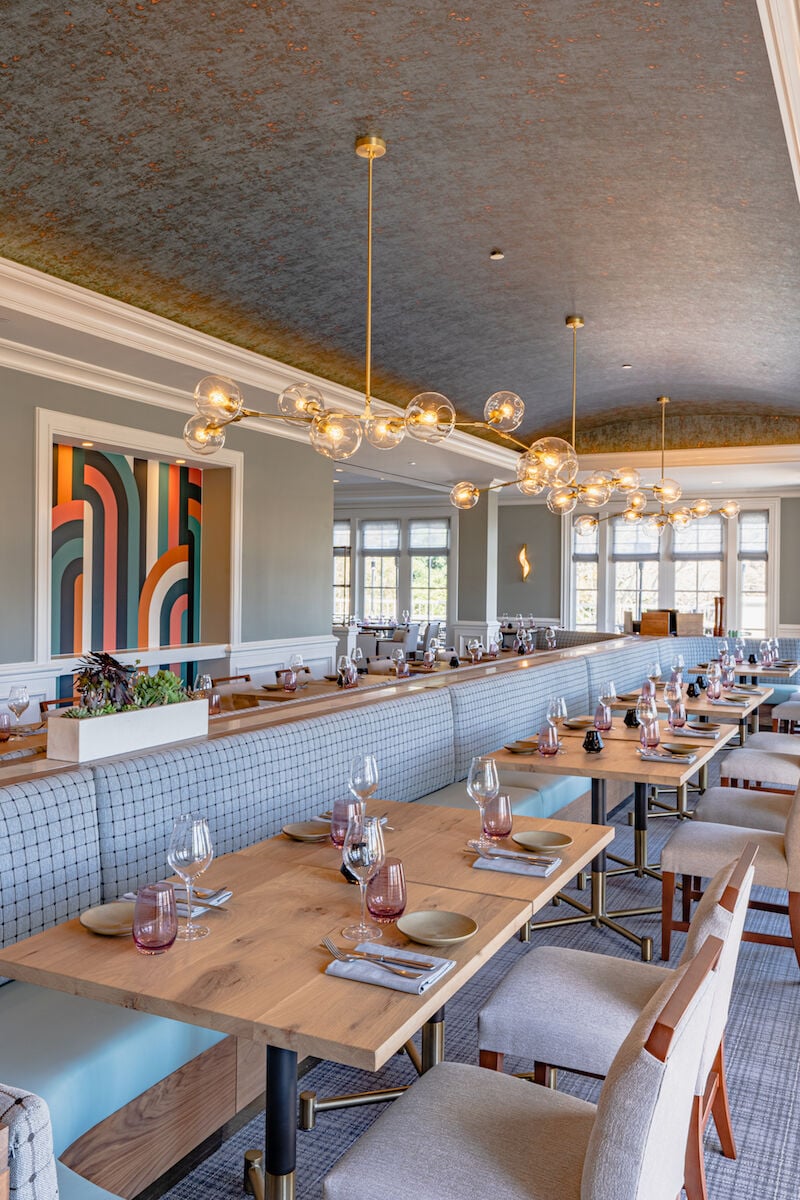 James Tran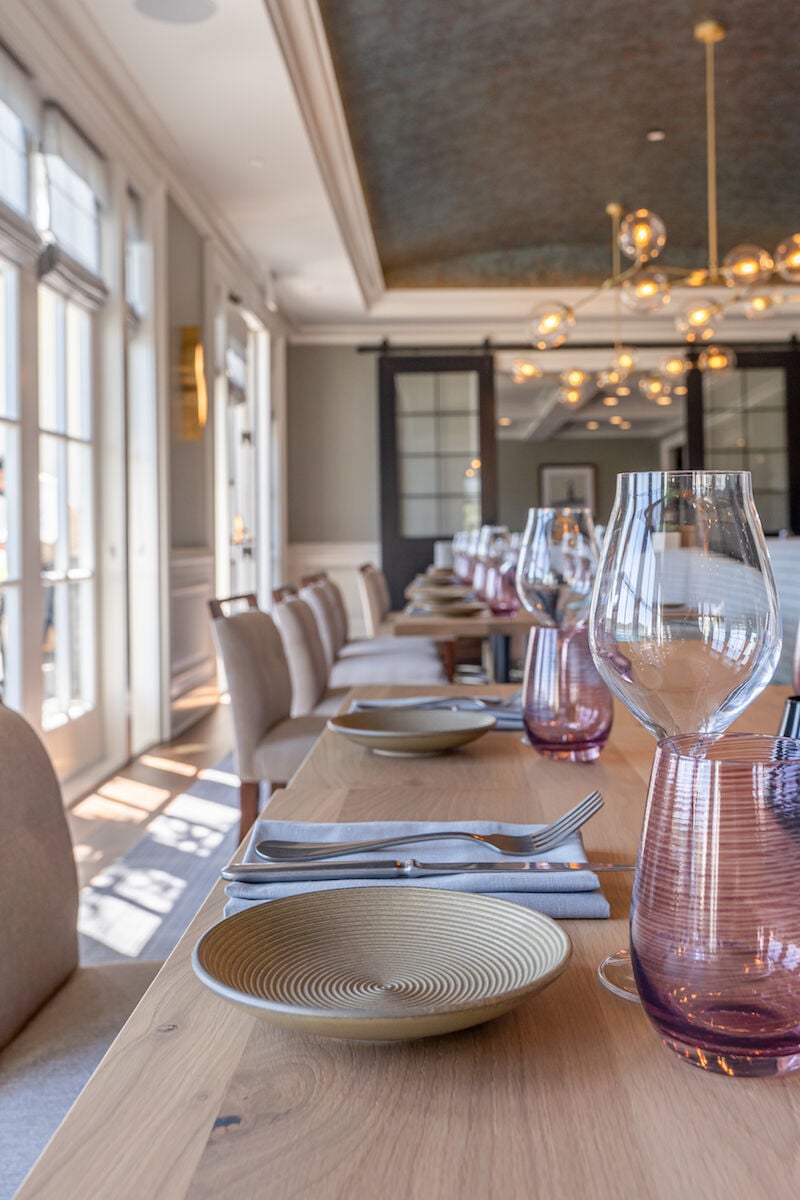 James Tran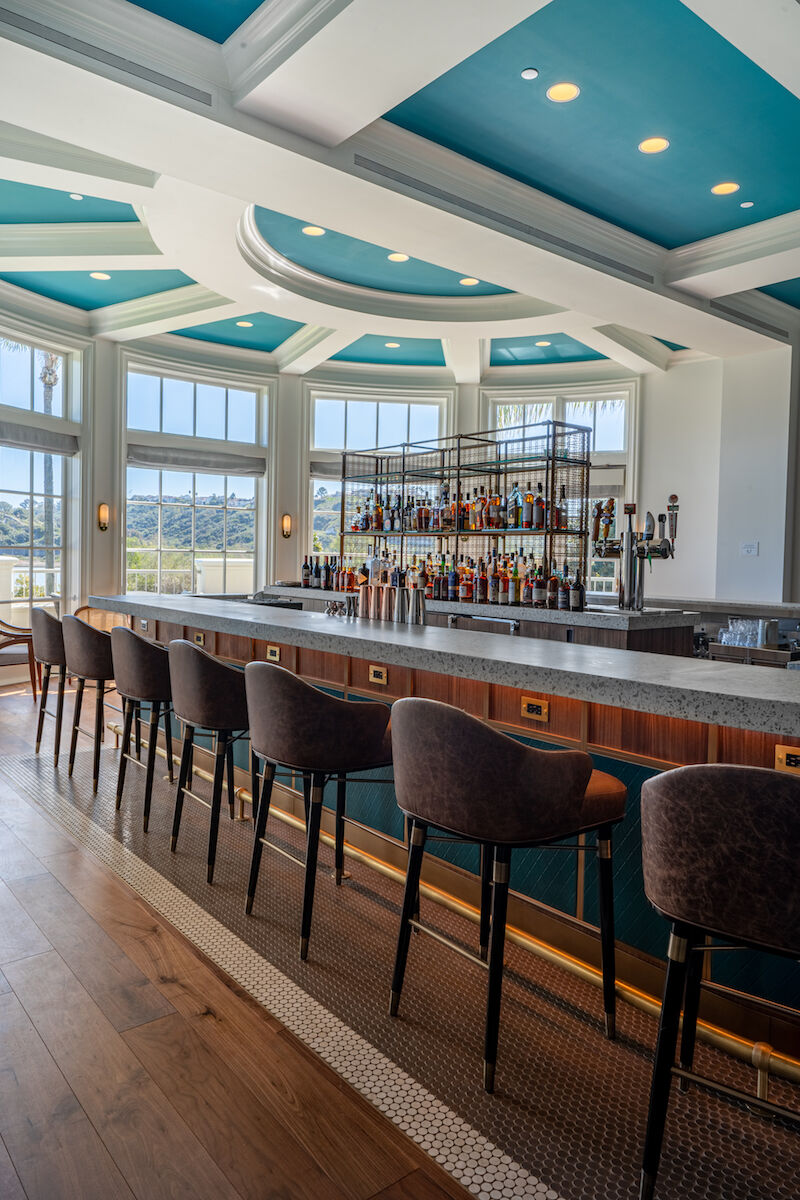 James Tran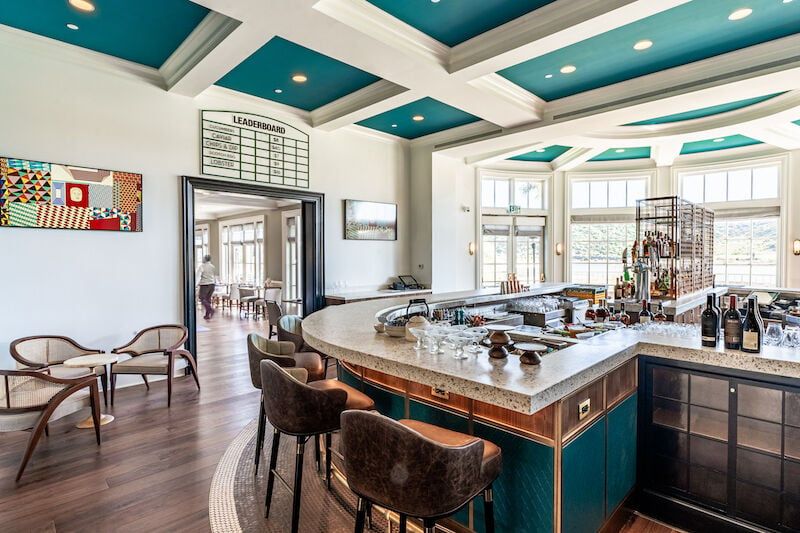 James Tran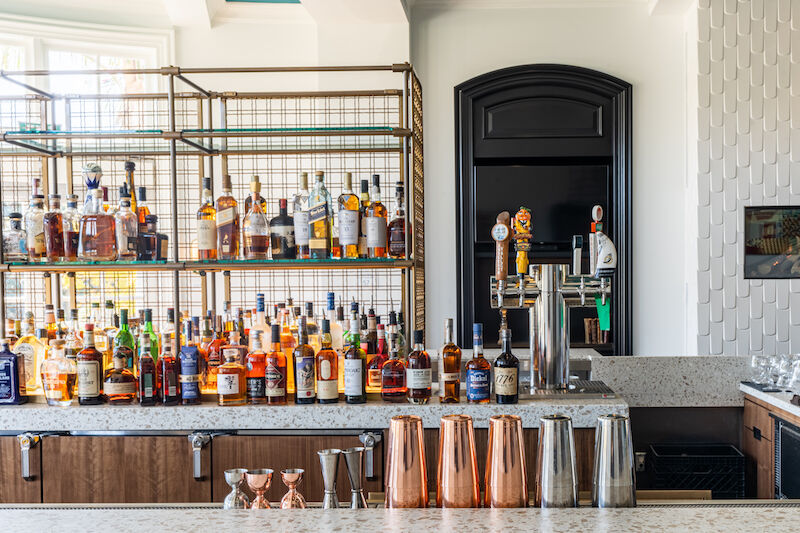 James Tran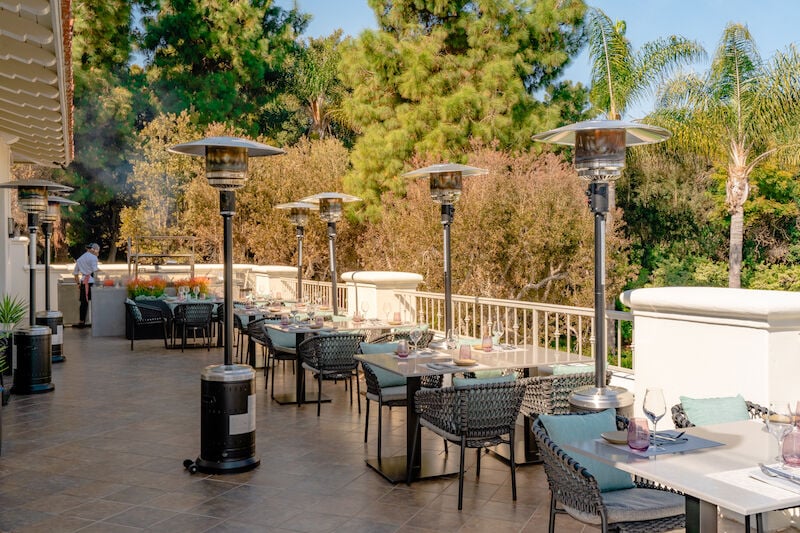 James Tran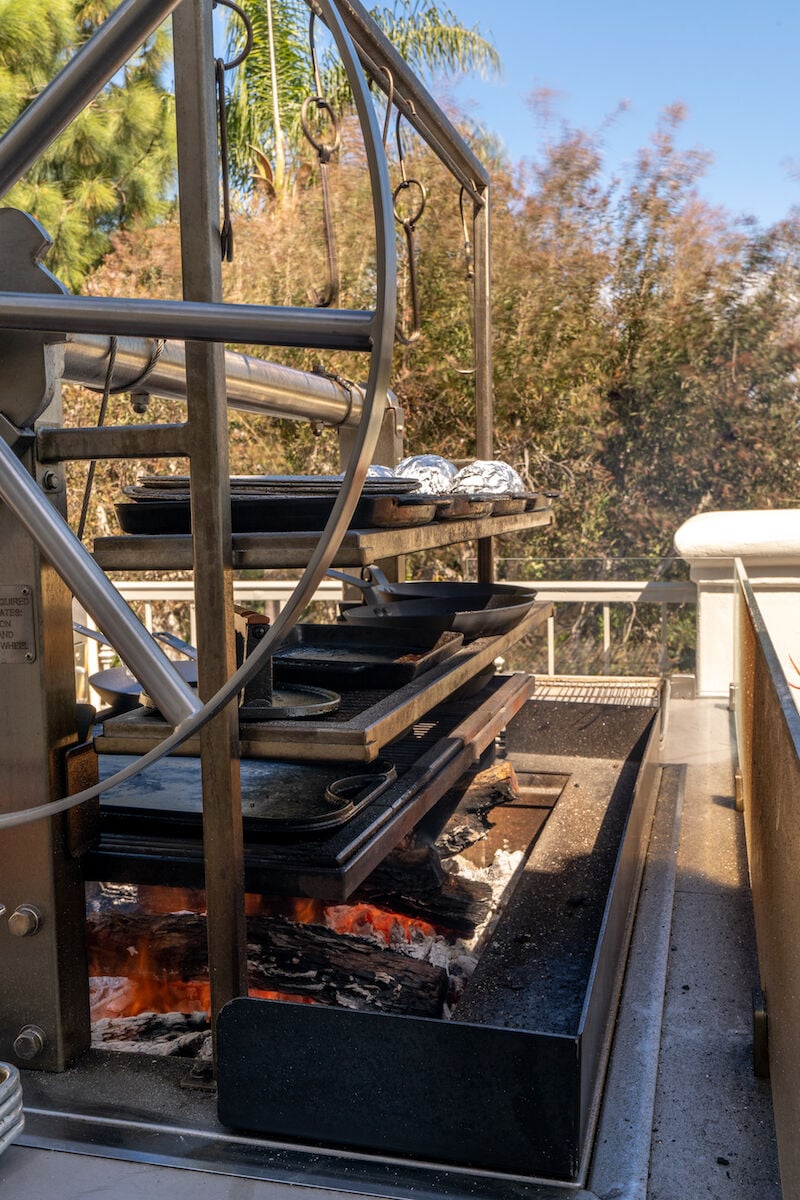 James Tran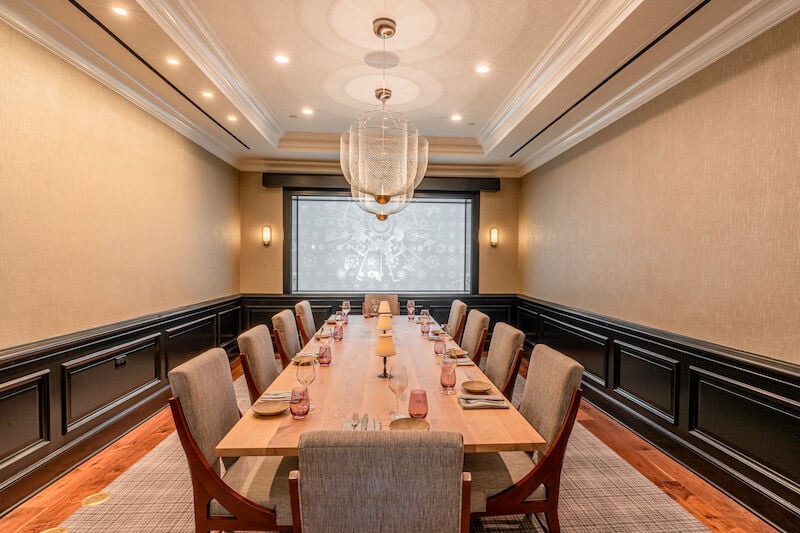 James Tran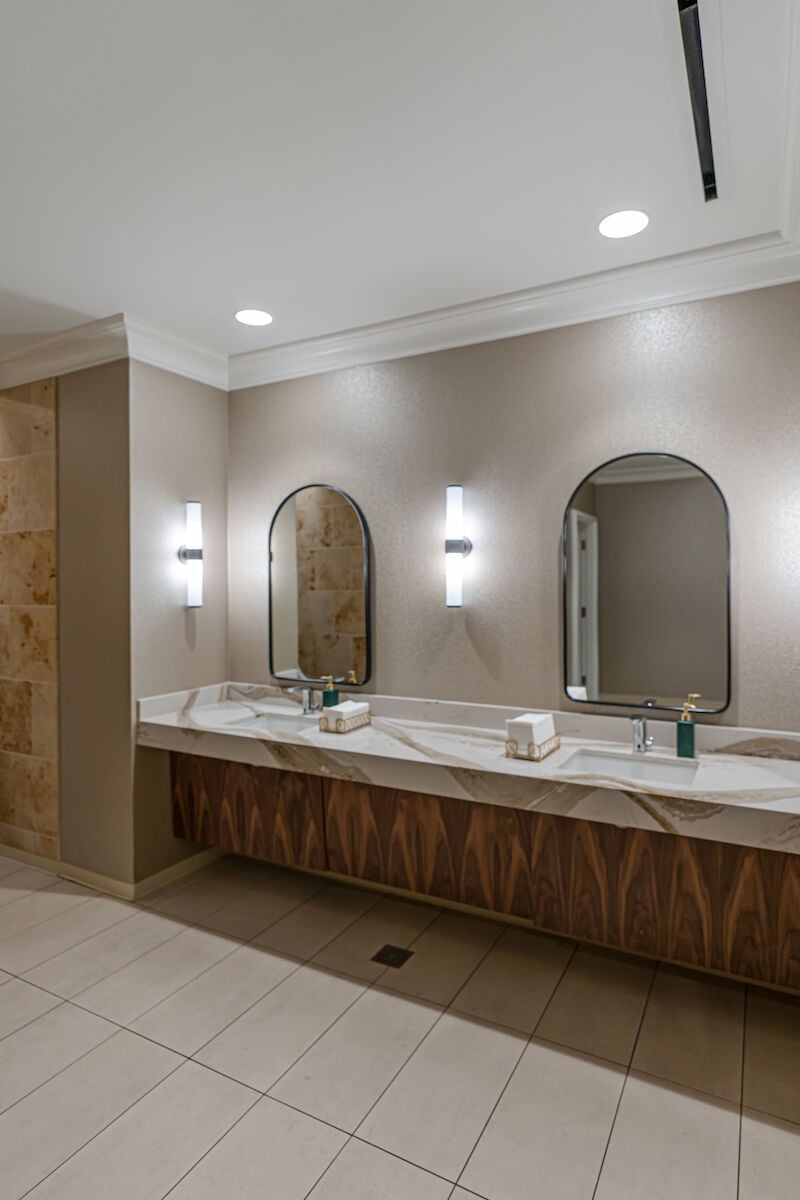 James Tran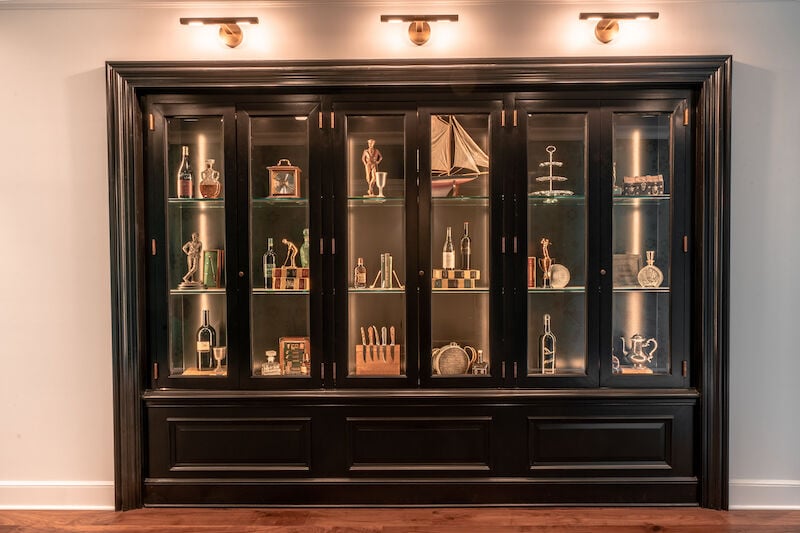 James Tran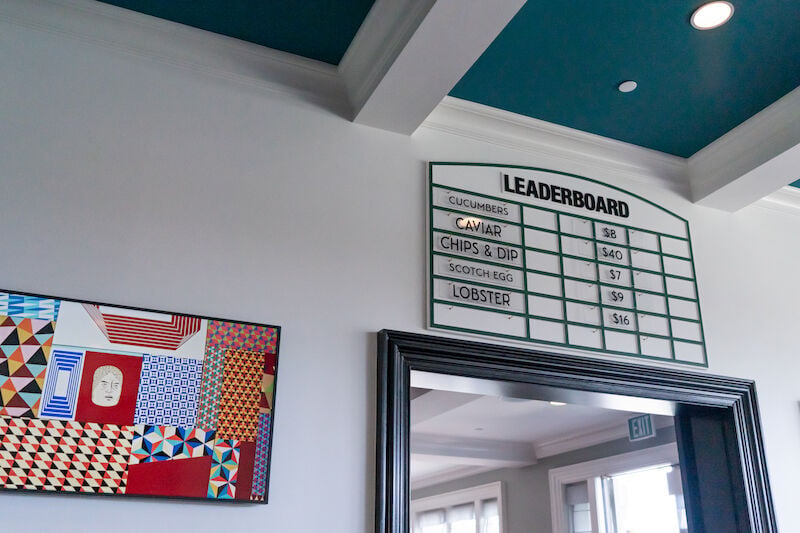 James Tran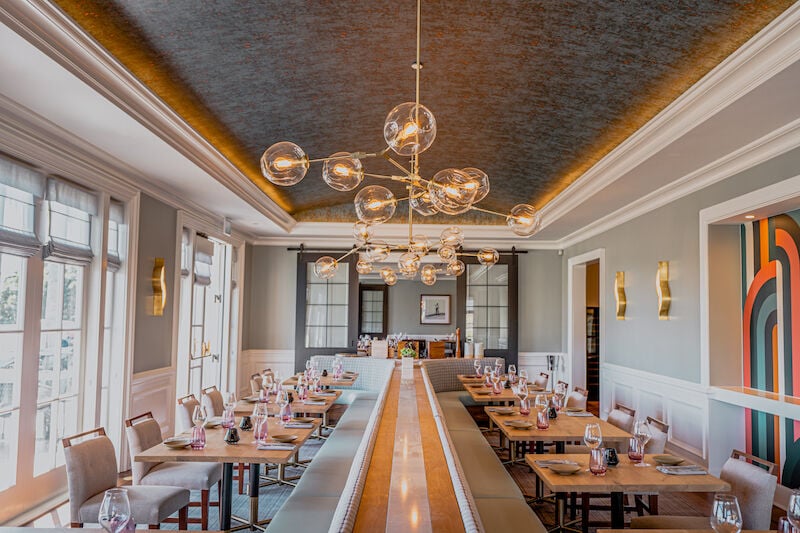 James Tran