The iconic drinks of the craft cocktail movement are well established. The daiquiri. The piña colada. The margarita.
No.
Bartenders in suspenders only make stiff, brown drinks that smell like grandpas. Not Hawaiian-shirted grandpa. The serious one who drank because killing something is illegal.
Now, of course, craft is mainstream. Birthday-song chain restaurants are test-marketing Sazeracs. So it makes absolute sense that Consortium Holdings—a major force in proliferating "craft" beverages in San Diego—is doubling back to boat drinks.
Welcome to Fairweather, a patio bar dedicated to "drinks from sunny places"—daiquiris and piña coladas and mai tais and zombies. Terribly good mezcal. Ice cold, refreshing concoctions served in the sun along the treeeline. The name is an ode to San Diego's perky climate. It also fits its location beyond the outfield fence of Petco Park (795 J Street), home to the San Diego Padres and their fair weather fan base.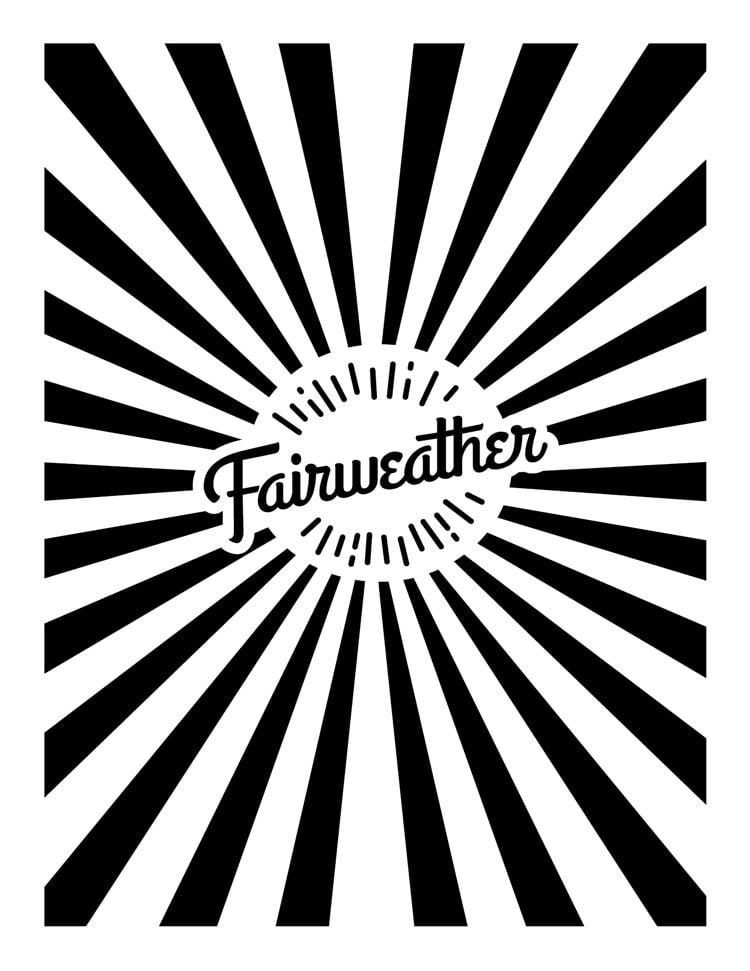 Fairweather is the brainchild of Anthony Schmidt, Consortium's cocktail guru and one of the more respected drinks men in the country.
"Why hasn't anyone embraced this vacation mentality in a proper cocktail bar?" he asks. "San Diego is such a beautiful place. At Consortium, we are very critical of ourselves and our service and our product. We take ourselves too seriously. But it doesn't mean we don't **** around and have a good time. Engage the sunshine."
They're talking luaus. Pig roasts. Skrillax will play in the "Park at the Park," which Fairweather overlooks (free show!). Paul McCartney is playing Petco soon (free show!). They'll be making their own pineapple juice and blending their own rums to try to recreate the classic mai tai rum—a 17-year Wray and Nephew, which is no longer in production. They're doing a spin on the Zombie with mezcal called The Oaxacan Dead. The menu is divided into two parts: The Classics (all historically true recipes) and Fairweather Signatures (Schmidt's own riff on those classics).
Fairweather is poised atop Consortium's newly opened deli, Rare Form. It's also next to the new Stone Company Store. But with no street visibility on the inner rim of Park at the Park, which really hurt the former tenants (Proper Gastropub), how will Fairweather manage?
"That's an excellent question," says Schmidt. "The drinks better be delicious."
The full menu for those drinks is included below. Fairweather opens this Saturday with a limited version. Next week the full menu will be available. They'll be open 5PM to close Monday through Friday, all day on weekends.