Chef JoJo Ruiz has become one of the city's most celebrated names in sustainable seafood, and his long-awaited new handroll concept in Encinitas is finally open. Temaki Bar is a Clique Hospitality thing, the same group who brought local concepts like Lionfish and Serea.
Walk through Temaki's front doors, you'll find an original hand-painted mural by artist Todd DiCiurcio, who also partnered with Rob Machado for custom-designed surfboards-as-art for the space. "It's a really cool design, I don't think I've seen anything quite like it in San Diego—let alone anywhere—because we're so close to the beach," says Ruiz. "It's a Southern California vibe for sure."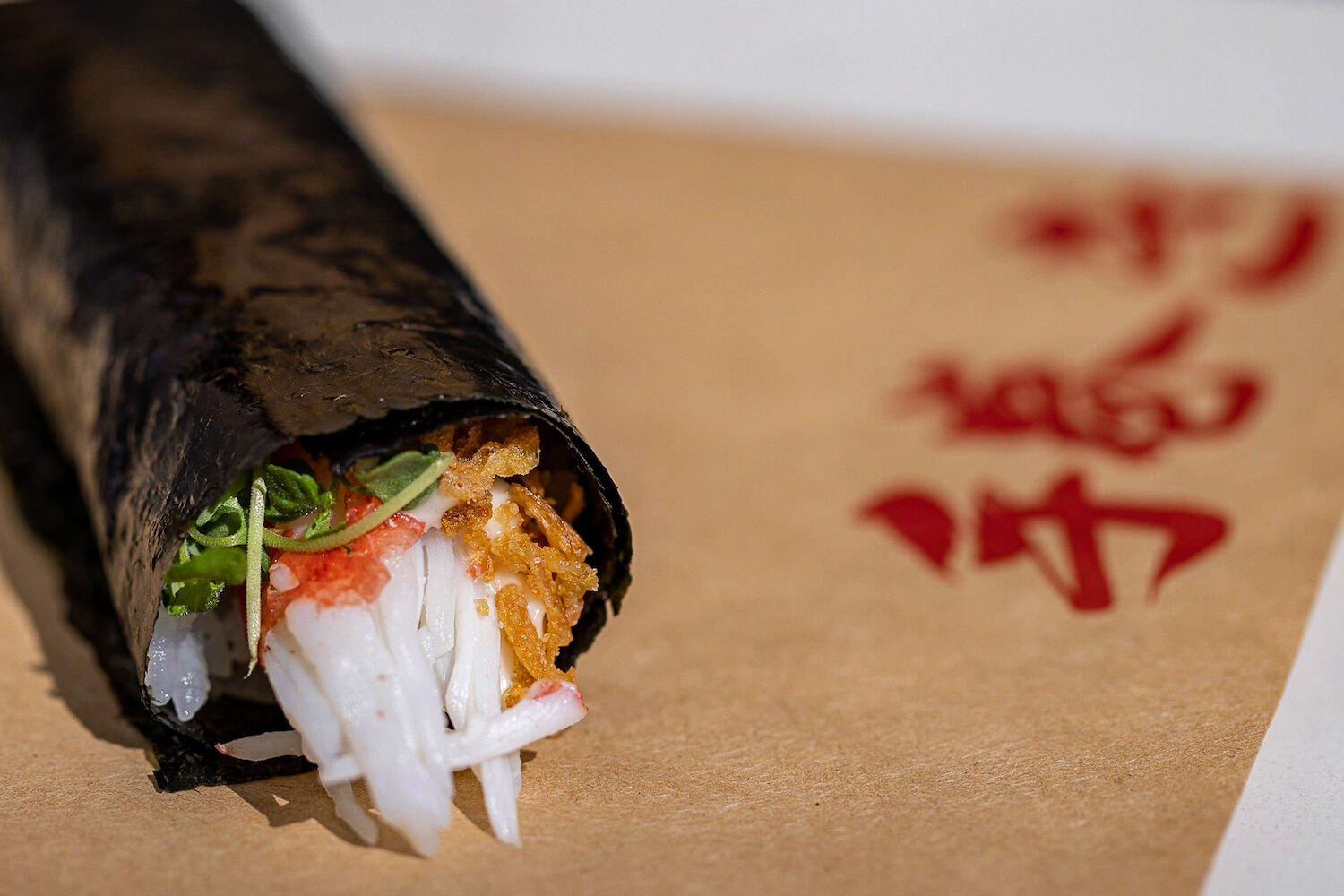 Arlene Ibarra
Temaki is a sushi bar-only experience—38 seats in the petite 1,500-square-foot-space (formerly Eve Encinitas). The point is to be up-close with the highly curated sustainable fish in the case, to be handed your food direct from the chefs seconds after it's made.
"When you sit there and you have a really warm, crunchy nori roll, and you put the rice on still warm, and you put the fresh fish on it, the texture is wonderful," says Clique founder, Andy Masi.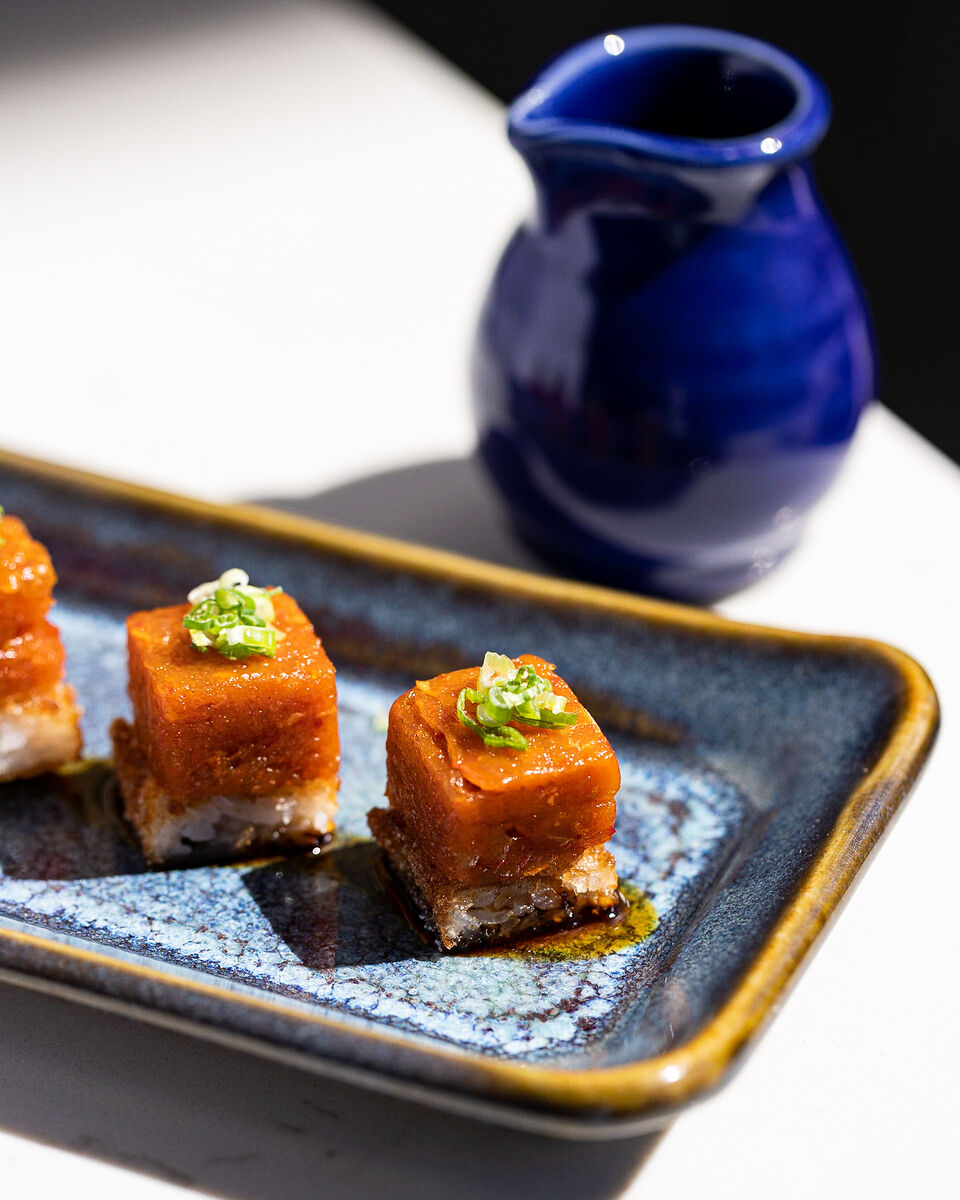 Arlene Ibarra
Each roll is served one at a time instead of table-drop buffet style, encouraging guests to focus and appreciate the charms of each. Ruiz says a couple of his favorite items are the spicy tuna crispy rice and the yellowtail sashimi. Masi is a fan of Dre's Pop N'Rock handroll which mixes bang bang shrimp, mango and Pop Rocks (yep, those Pop Rocks). All told, there are 12 handrolls on the menu, along with a variety of sashimi and starters like beef tataki and tuna poke bowl.
"It's giving a high-quality product at a local price and a local vibe. It's super casual. Hand rolls are $4-5. You can get in and out of here for lunch for $15," says Masi. "We wanted to take a super high-end concept and make it very casual and very approachable."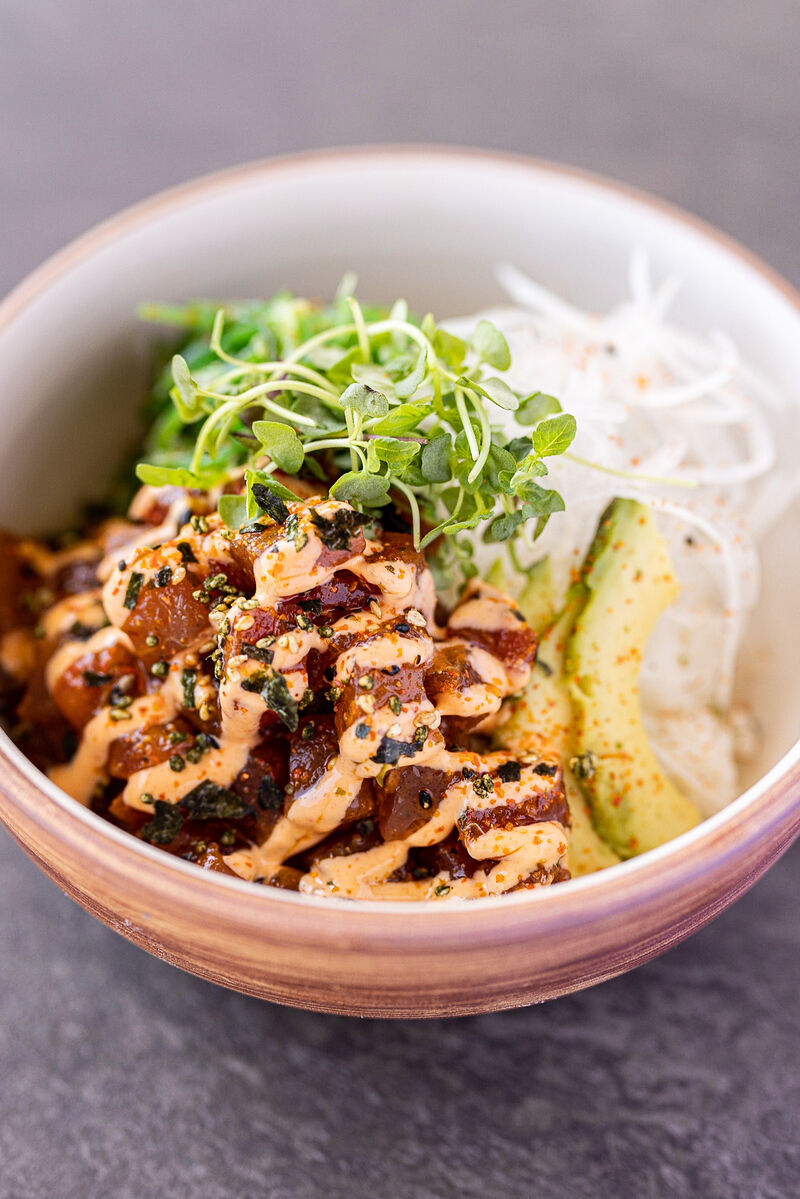 Arlene Ibarra
"I think we're excited to do something different. There's not really anything like this in San Diego at all, whatsoever. The nori is going to be nice and crunchy, you have this nice warm rice we've worked hard to create—and make sure it's this perfect thing—and you have this nice cold fish inside of it. It's going to be fun," says Ruiz.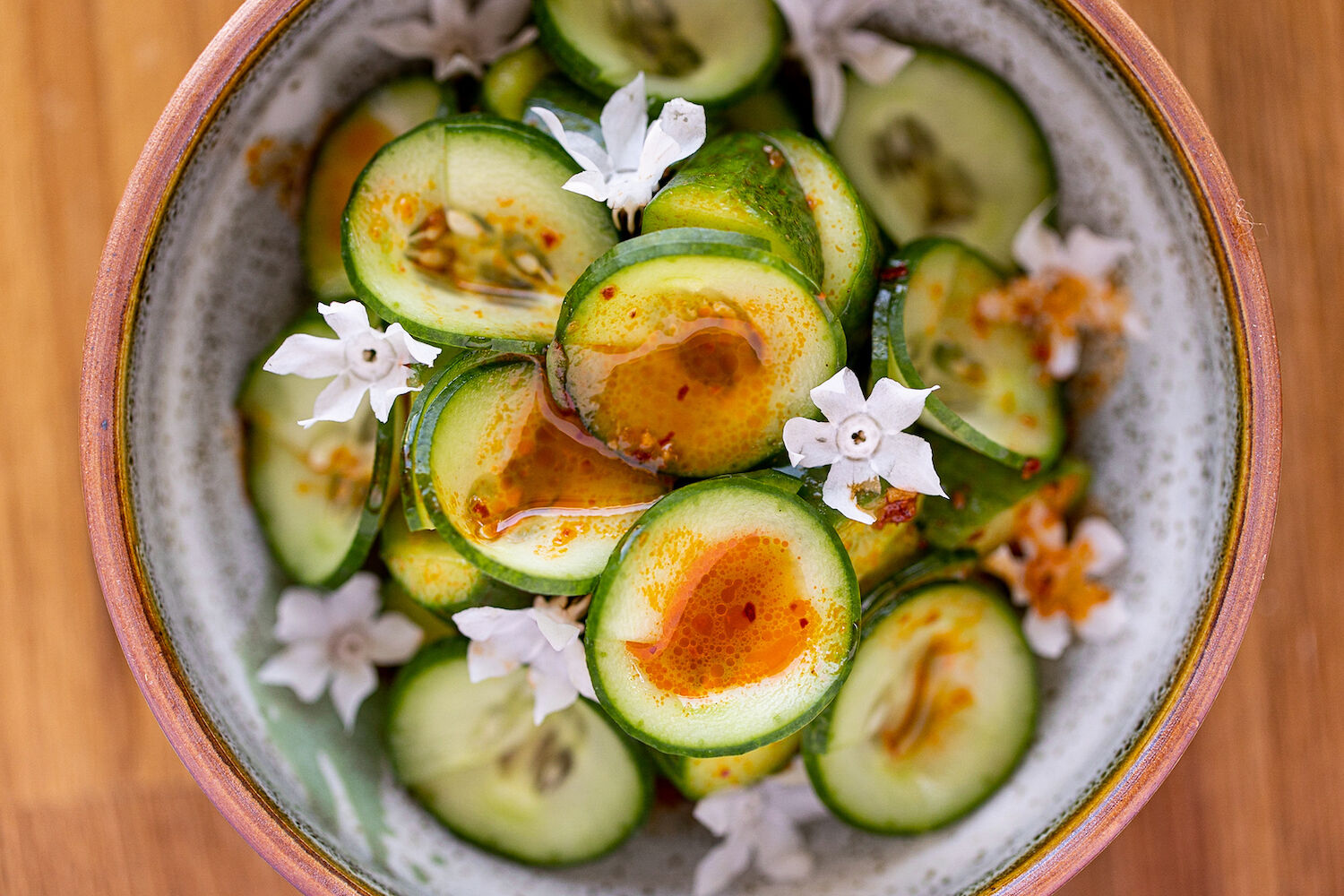 Arlene Ibarra
Have breaking-news, exciting scoops, or great stories about San Diego's food scene? Send your pitches to [email protected].