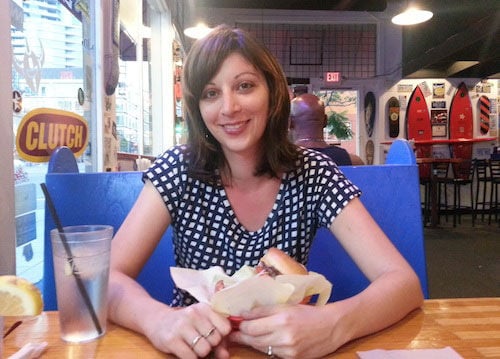 Erin Jackson
Hamburgers, milkshakes, blueberry cream cheese buns—food writer Erin Jackson has covered them all. In addition to scoping out the best eats as a contributor for the national food blog Serious Eats and as city editor for Dining Out San Diego, Jackson contributes her foodie (and other) insights to San Diego Magazine. Today, she talks about her favorite cuisines, a guilty pleasure, and the "two-bite rule."
What's your favorite food?
I've written nearly 200 reviews for A Hamburger Today on Serious Eats, so cheeseburgers are right up there, but when I'm eating recreationally, I gravitate towards Thai (panang curry, drunken noodles, and pad thai), Vietnamese (vermicelli noodle bowls with BBQ pork), and Indian (meat and vegetable curries). Those cuisines have some of the most vibrant flavors, and ethnic food is always affordable (if you know where to go), so it's that much easier to give into my constant cravings.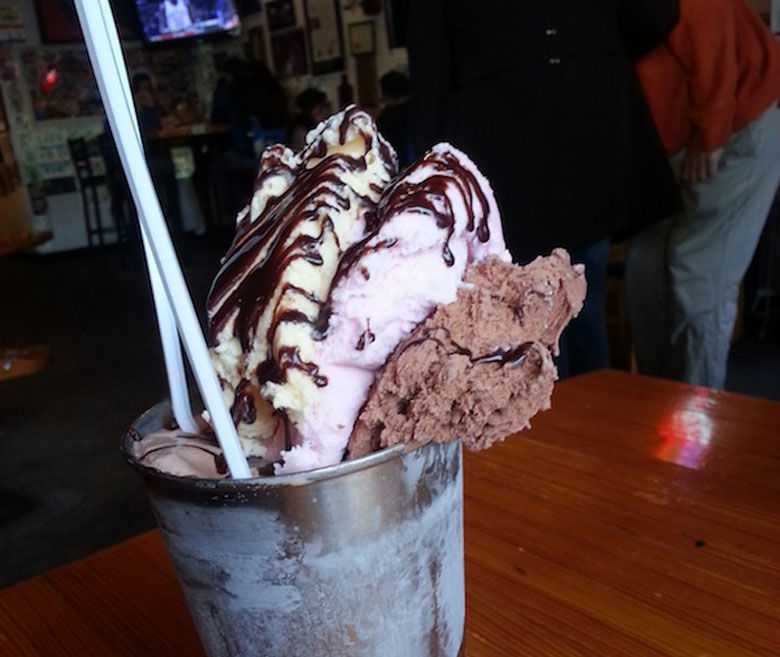 What's your favorite guilty pleasure?
Right now, it's the Neapolitan milkshake at Hodad's. Splurging on a triple-hit of ice cream (chocolate, vanilla, and strawberry) feels especially decadent when you've already committed to a burger and fries. I get the "mini" cheeseburger, so I can sort of (but not really) justify it. I love how they serve it with an ice cream iceberg drizzled with chocolate syrup. It's practically a sundae on top of a milkshake.
Any exciting new discoveries?
The pistachio salsa at Puesto is pretty epic. It's light green and creamy, so it looks like it should be mild, but it has a nice, spicy bite. I could eat it by the bowlful.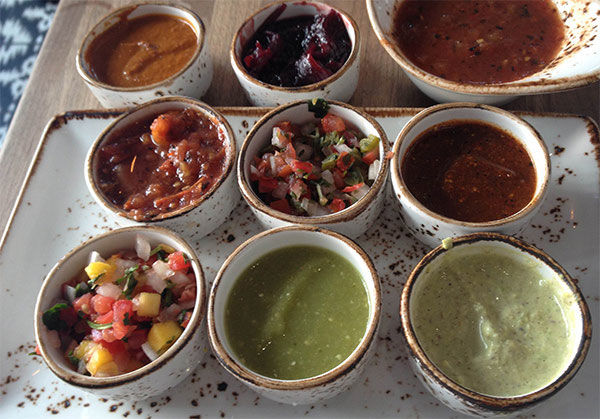 Are there any new openings you're looking forward to?
Yes! I can't wait for 85°C (a Taiwanese bakery) and Bruxie (sweet and savory waffles) to open. Soon, San Diegans will know the unparalleled joy of blueberry cream cheese buns and Liege waffles filled with dark Belgian chocolate.
Speaking of dessert, how do you stay in shape?
Exercise comes with the territory of writing about food; it's a necessary evil. This is something I discovered in my first year, after packing on quite a bit of extra padding. I got it off the usual way: a lot of sweat, some tears, and by learning the difference between "eating" and "tasting". Sometimes it's necessary to employ the two-bite rule, especially when I'm reviewing things like an all-bacon burger or the entire dessert menu at Olive Garden. Even if it's physically possible to eat that much food in one sitting, it's not a smart idea, unless you have the metabolism of a hummingbird (I don't).