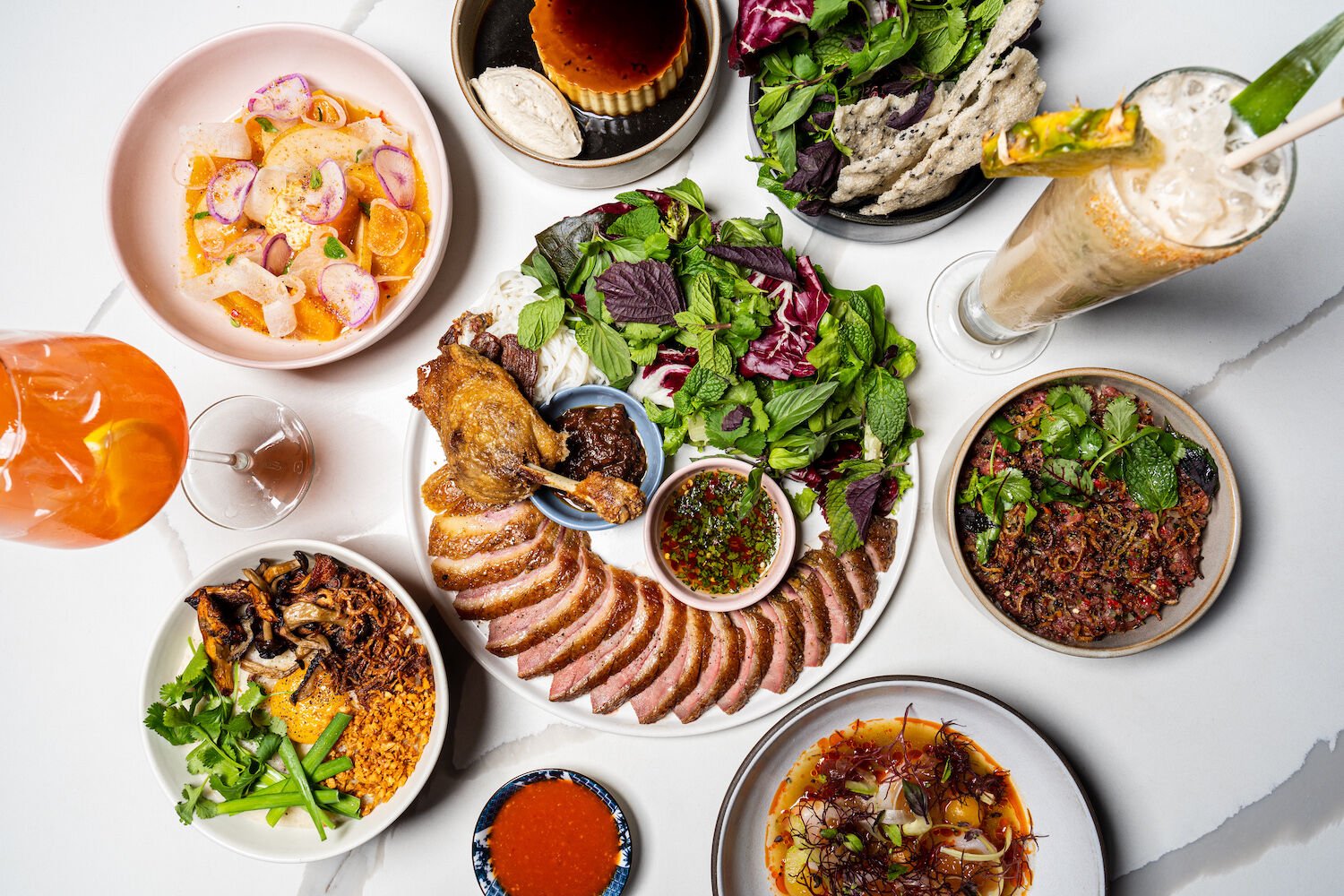 Photo Credit: Kimberly Motos
Pairing food with drinks doesn't have to be fussy or frustrating. Just look at Sauvignon Blanc and raw oysters, tacos and margaritas, or roast duck with Pinot Noir. Classic pairings like these exist for a reason—they're delicious—but stopping at what's expected is, well, boring. Why not shake it up by pairing a beloved beverage like craft beer with exciting regional cuisine?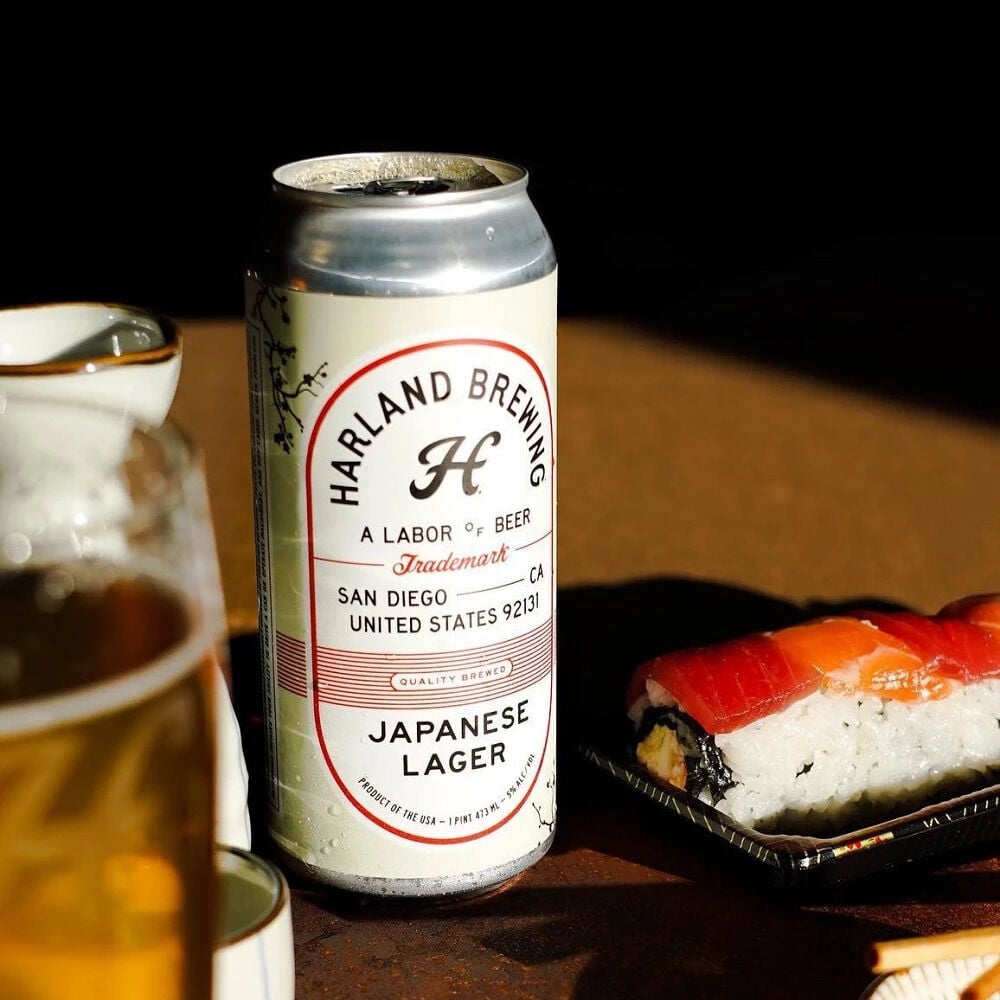 Courtesy of Harland Brewing
At Animae, the high-end, Asian-influenced menu features plenty of innovative cocktails with ingredients like shiso, lemongrass, and pandan, but chef Tara Monsod says beer pairs spectacularly with certain plates from the "Hot Dishes" menu. "All of the hot sides on Animae's menu—except the wontons—are inspired by Asia's drinking culture," she explains. "Fried food pairs perfectly with beer."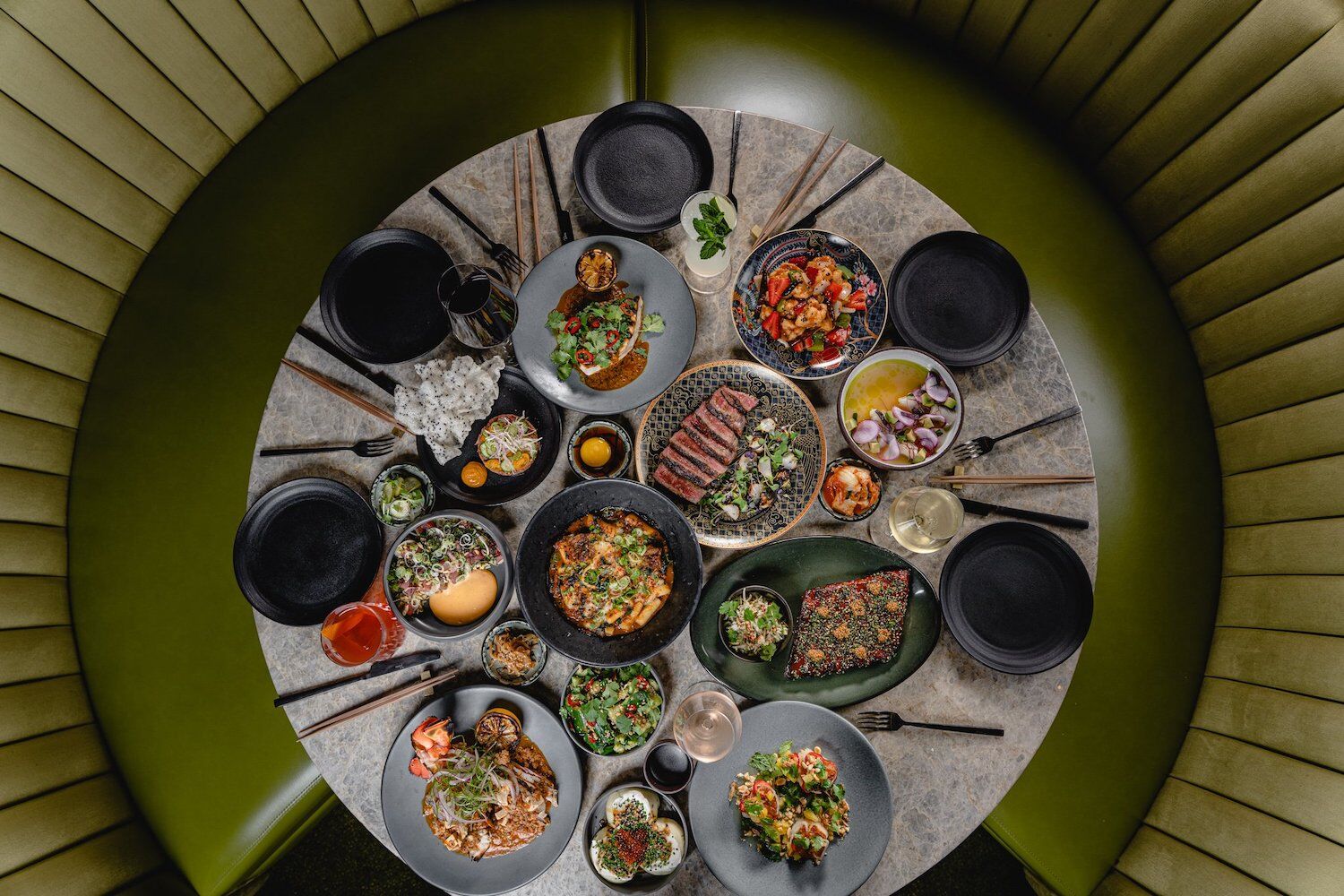 Courtesy of Animae
She points to Animae's lechon kawali, a Filipino-inspired dish made of fried pork belly with apple pâté sarsa and plum, as an ideal companion to a popular Filipino lager called Red Horse. For a more craft-oriented local option, I suggest Abnormal Beer Company's Secret Safari, a 5.0 percent ABV pale ale with tropical citrus notes from the hops and light malt profile. It's balanced enough to make crispy pork belly pop on the tongue and refreshing enough to wash it down.Golden Hill's Kingfisher—which was recently recognized by the Michelin Guide and SDM's pick for best Vietnamese restaurant 2023 (critic's choice)—also offers a small number of local draft beers to complement their French-Vietnamese fare. Kingfisher focuses on light and hoppy selections from breweries like Fall Brewing and Harland Brewing to let the food shine against their carefully curated, occasionally intense flavors. Here, a hazy IPA is never out of place, allowing the fruit-forward notes of the hops to sing alongside an umami-rich experience. 
Speaking of intensity, pairing spicy food with light lagers does fall under that somewhat obvious pairing umbrella. However, the sheer number of crisp lagers made here in San Diego makes finding the right one a fun (and delicious) endeavor. Wilson To, partner at
Cross Street Chicken and Beer
, says that while he considers Korean fried chicken and Champagne to be "the underrated pairing of summer," their menu already provides beer and chicken pairings like Pizza Port's Chronic Amber with Garlic Parmesan, Alesmith's .394 Pale Ale with Honey Butter, and their Cross Street Lager with Seoul Spicy, which he calls a crowd favorite. "The carbonation and light refreshing taste helps reset your palate for the next burst of flavor of the sweet and spicy notes of the Seoul Spicy," To explains. "[But] for the heat seekers that want to elevate the spice, switch the lager with Societe Pupil West Coast IPA."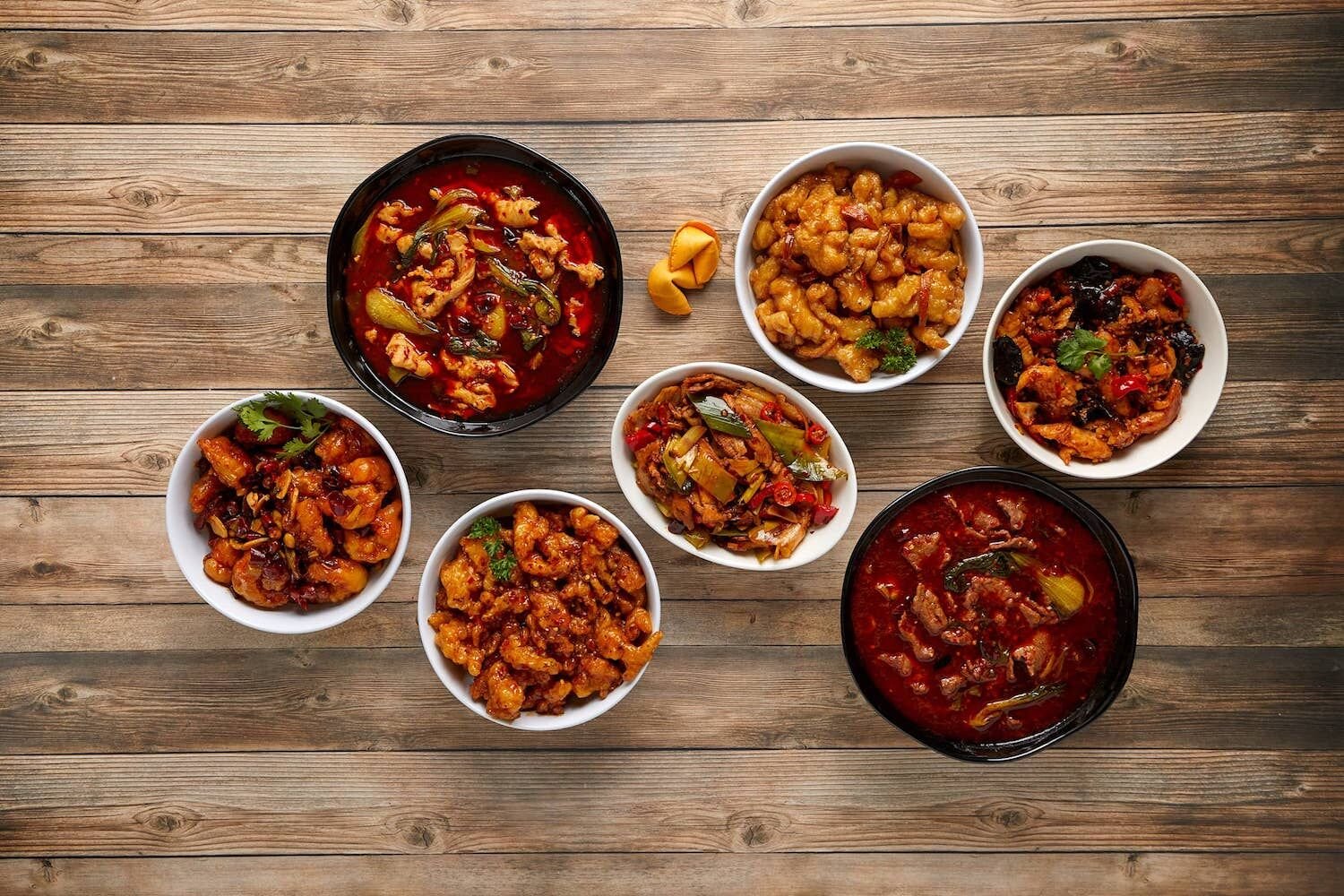 Courtesy of Spicy House
Elevate the spice? Count me in. Two of my absolute favorite Sichuan dishes from Spicy House, Mapo tofu and Cold Chopped Chicken with House Special Sauce (I'm convinced the "special" ingredient is lava), both incorporate a signature spice from China's Sichuan province: Sichuan peppercorn. Sichuan peppercorn's trademark is a tongue-numbing sensation, and I'd argue that San Diego's trademark is craft beer. Crisp lagers like Eppig Brewing's Special Lager provide the necessary cool-down to keep chowing through the (delicious) pain.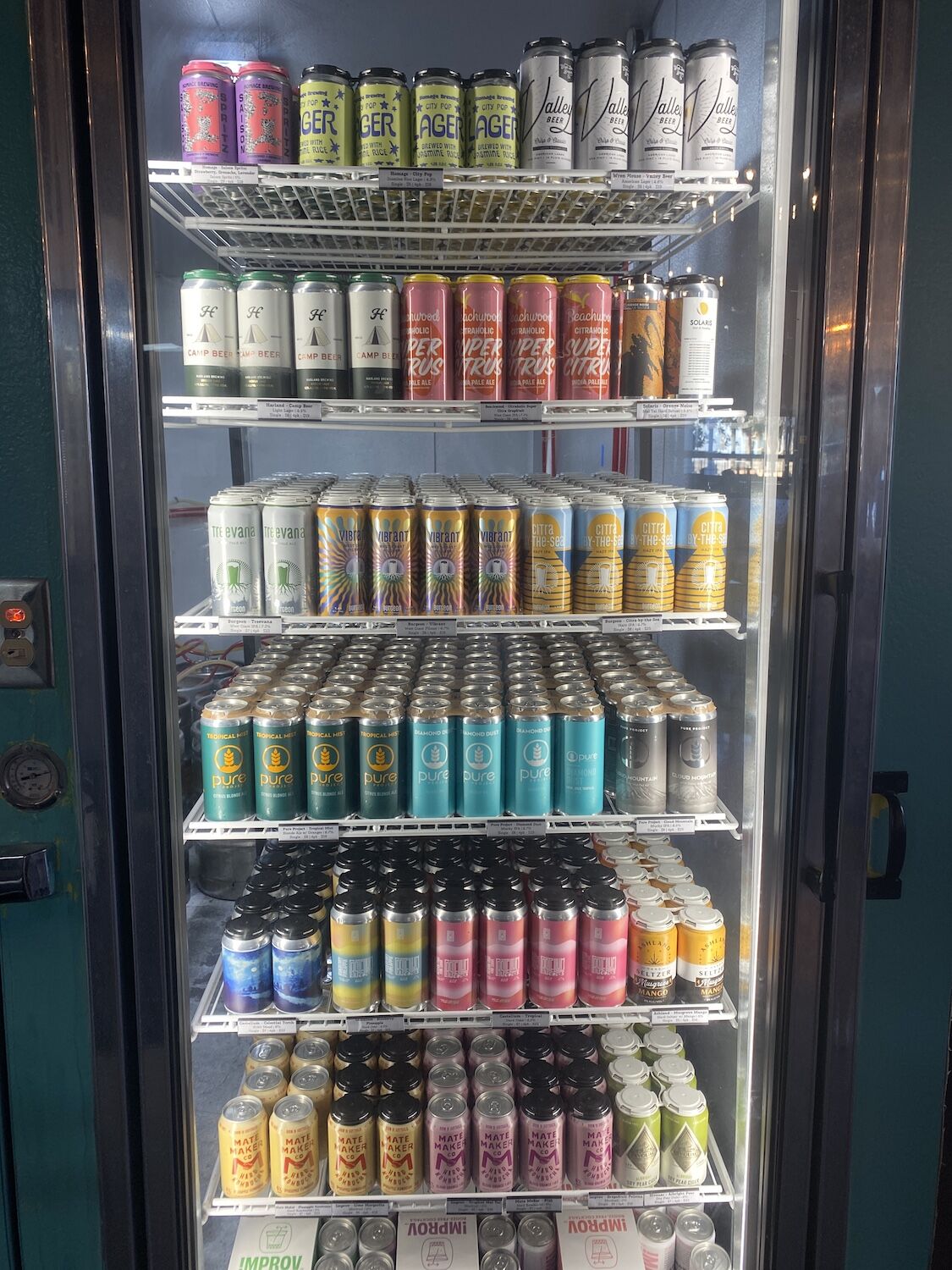 Photo Credit: Beth Demmon
Of course, one needn't stop at light and refreshing. When I pick up a bánh mì from Cali Baguette Express or Lee's Sandwiches, I prefer a more robust mouthfeel to round out the cured meats, pickled daikon, and crusty bread. That's when I reach for a Witbier or Saison, like Coronado Brewing's classic Orange Avenue Wit or Karl Strauss' Windansea Wheat. The coriander, fruit, and light haze accentuate the flavors of the food, but remain complex enough to enjoy by themselves.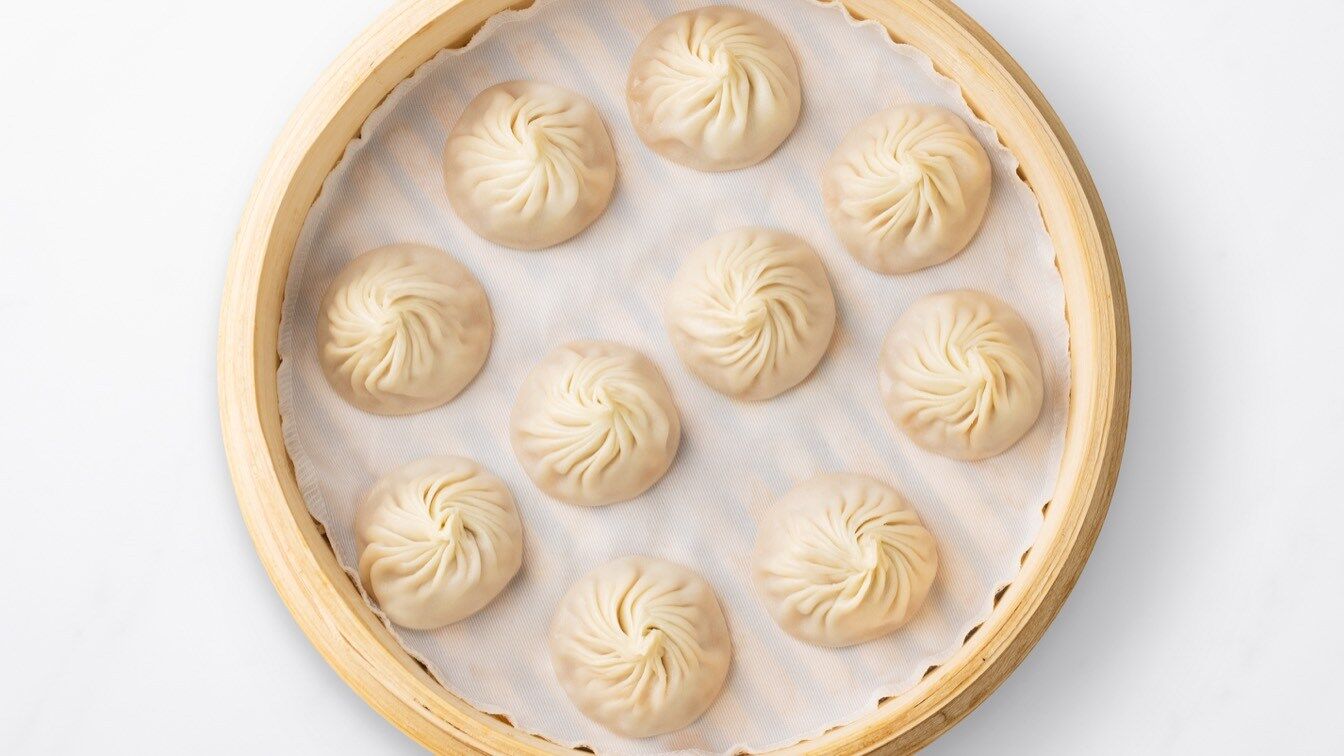 Courtesy of Din Tai Fung
It's with dumplings that San Diego beer really shines. Our aggressively bitter IPAs are some of the best beers in the world, and they deserve to go up against some of the best food in the world. That's where Din Tai Fung comes in. Their globally acclaimed Xiao Long Bao (XLB) soup dumplings burst with aroma and flavor, so it stands to reason the accompanying beer should meet that intensity. Ballast Point's Sculpin IPA shook the beer world when it first hit shelves and hasn't slowed down since, resulting in a pairing that's a match made in heaven.