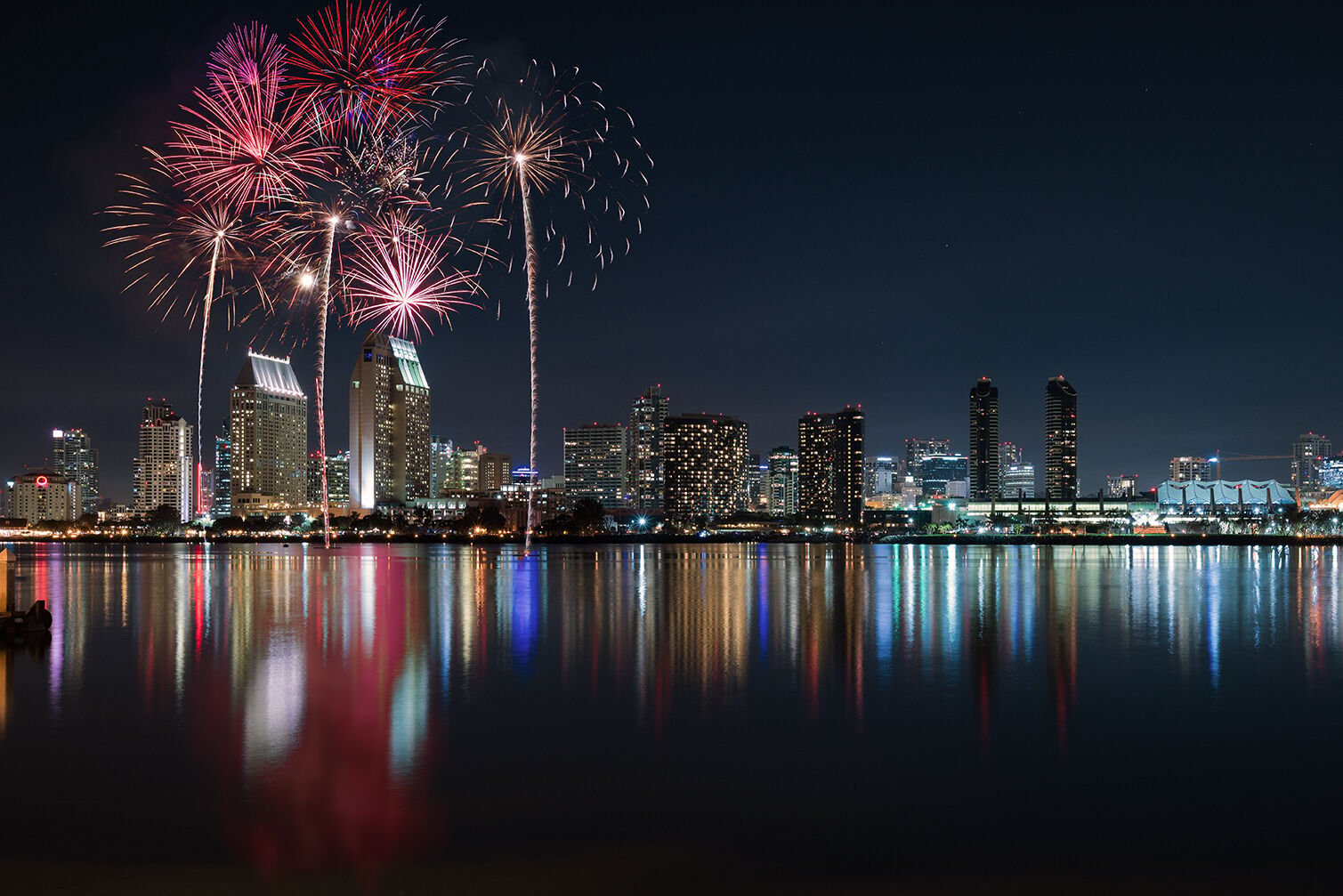 The skies are lighting up again for the Fourth of July, and San Diego is getting festive. The long-awaited holiday is back and booming with outdoor fun like patriotic parades, delicious cookouts, and one of the largest firework displays on the West Coast. Suit yourself up in red, white and blue, and take your pick on how to spend America's big day in its finest city.
Barleymash is going all out for the 4th of July with a Top Gun inspired lineup of food and drink specials. There's International Relations, a dish with chorizo, Cotija aioli, and sweet corn black bean salsa on a sweet bread bun; but be sure to order drink specials like Maverick, a twist on whiskey ginger, or Iceman, with Jack Daniels, chai, and lemon.
600 Fifth Avenue, Gaslamp
Stake out a spot early on the embarcadero and you'll be treated to an all day cookout at Carnitas' Snack Shack. While DJs spin beats for the dance scene all afternoon and evening, you can refuel with beers, tacos, and burgers. Stick around for the day to ensure a great seat for the fireworks show over the bay.
1004 North Harbor Drive, Downtown
Celebrate the holiday the San Diego way with two tacos and a cerveza at City Tacos. At all of their locations (excluding Imperial Beach) you can take advantage of their $10 special that lets you pick your own choice of tacos. We recommend the pescado, MexiCali, and Surf & Turf!
Multiple Locations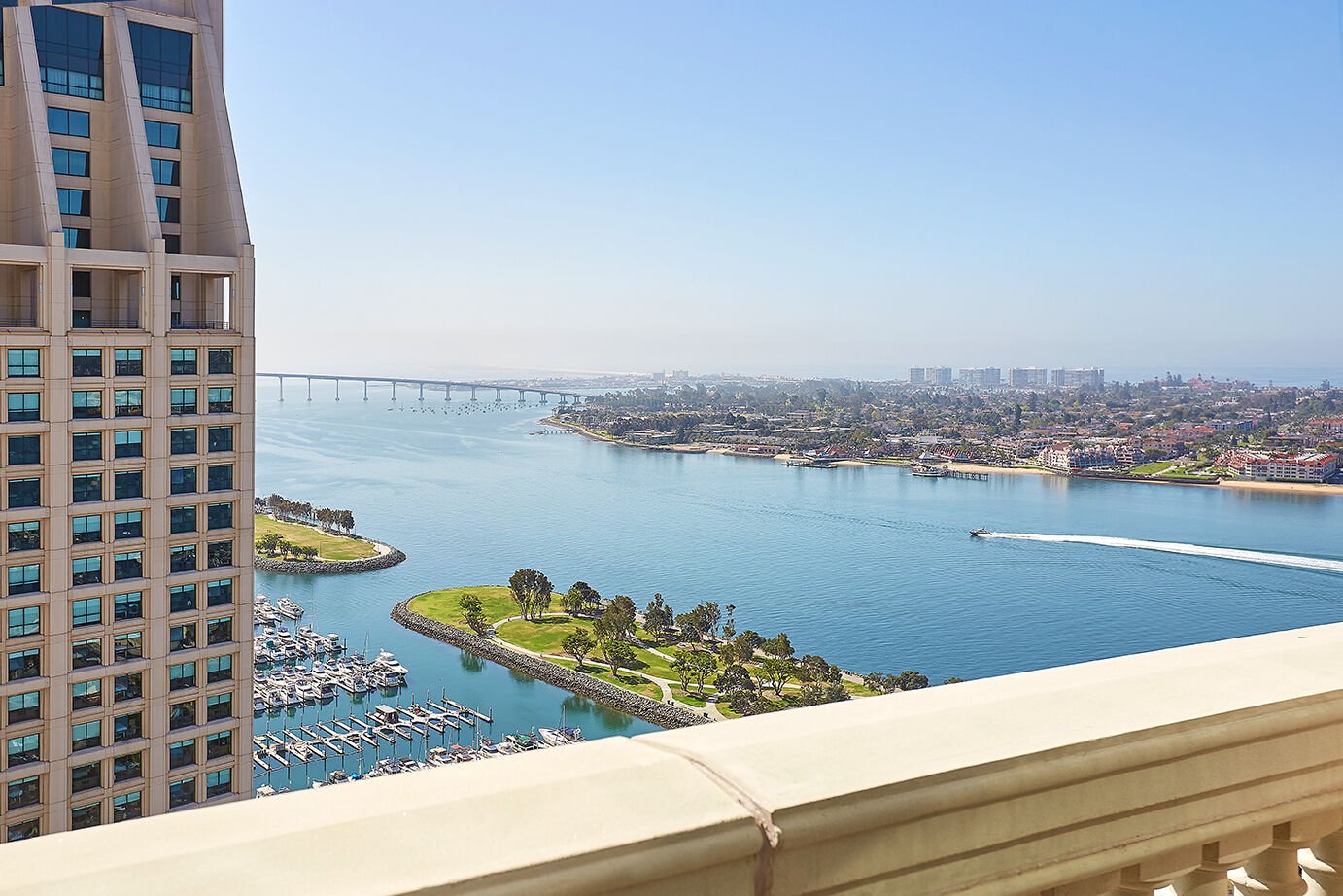 Get prime viewing for San Diego's famous Big Bay Boom waterfront fireworks at downtown's Top of the Hyatt. The affair takes place 40 stories above the bay and includes unlimited beer and wine at the seafood and sandwich buffet from 6 p.m. to 10 p.m.
1 Market Place, Downtown
The resort is hosting a full holiday experience that includes live entertainment and a buffet loaded with a variety of the country's classics—smoked bacon mac and cheese accounted for.
After you satisfy your sweet tooth with apple fritters and pie for dessert, guests can get their firework fix at 9 p.m.
7100 Aviara Resort Drive, Carlsbad
This rooftop restaurant atop the InterContinental San Diego is celebrating the holiday with a prix-fixe menu that features Sicilian charcuterie, grilled lamb, lobster, prawns, and seared scallops with risotto. Of course, you get your spot secured for the fireworks display while you enjoy gelato and cheesecake for dessert.
901 Bayfront Court Suite 1, Downtown
While this Mission Valley eatery will be closed for the holiday, you can still celebrate with them by stopping in July 1-3 to order their Fruity Firework fruit salad. The dish was specially made for the Fourth and includes fresh watermelon, feta, and blueberries.
5608 Mission Center Road, Mission Valley
Get your authentic Fourth experience by pairing the Big Bay Boom with barbecue. InterContinental's all-you-can-eat fest includes brisket, pork shoulder, herb-marinated chicken, bratwurst, and more while offering a prime viewing spot for the fireworks show. The event features live music from soul artist Rebecca Jade from 6 p.m. to 9 p.m.
901 Bayfront Court, Downtown
Celebrate the holiday in true American fashion by heading to the House of Pacific Relations at Balboa Park, where small cottages represent 32 different countries and cultures. The event is taking place the whole weekend and participating houses will offer their own treats and specials.
2191 Pan American Road, Balboa Park
Salute the country's heroes at Julian's holiday parade. The small town's long-standing celebration kicks off with a flyover and a Western reenactment at 10 a.m. Cheer on the neighborhood veterans and local marching and mariachi bands as they make their way down Main Street. After the parade, you can find dancing and dining at the Deep Pit barbecue. Pie not included, but highly recommended.
Main Street, Julian
Toast to the birth of the country with a glass of brut or Piper-Heidsieck Champagne in hand at La Valencia's Fourth of July festivities. Hotel guests can order the 1926 Champagne cocktail while lounging poolside. Not a guest? Make a reservation ahead of time at The Med or La Sala to enjoy their award-winning brunch and the Champagne specials.
1132 Prospect Street, La Jolla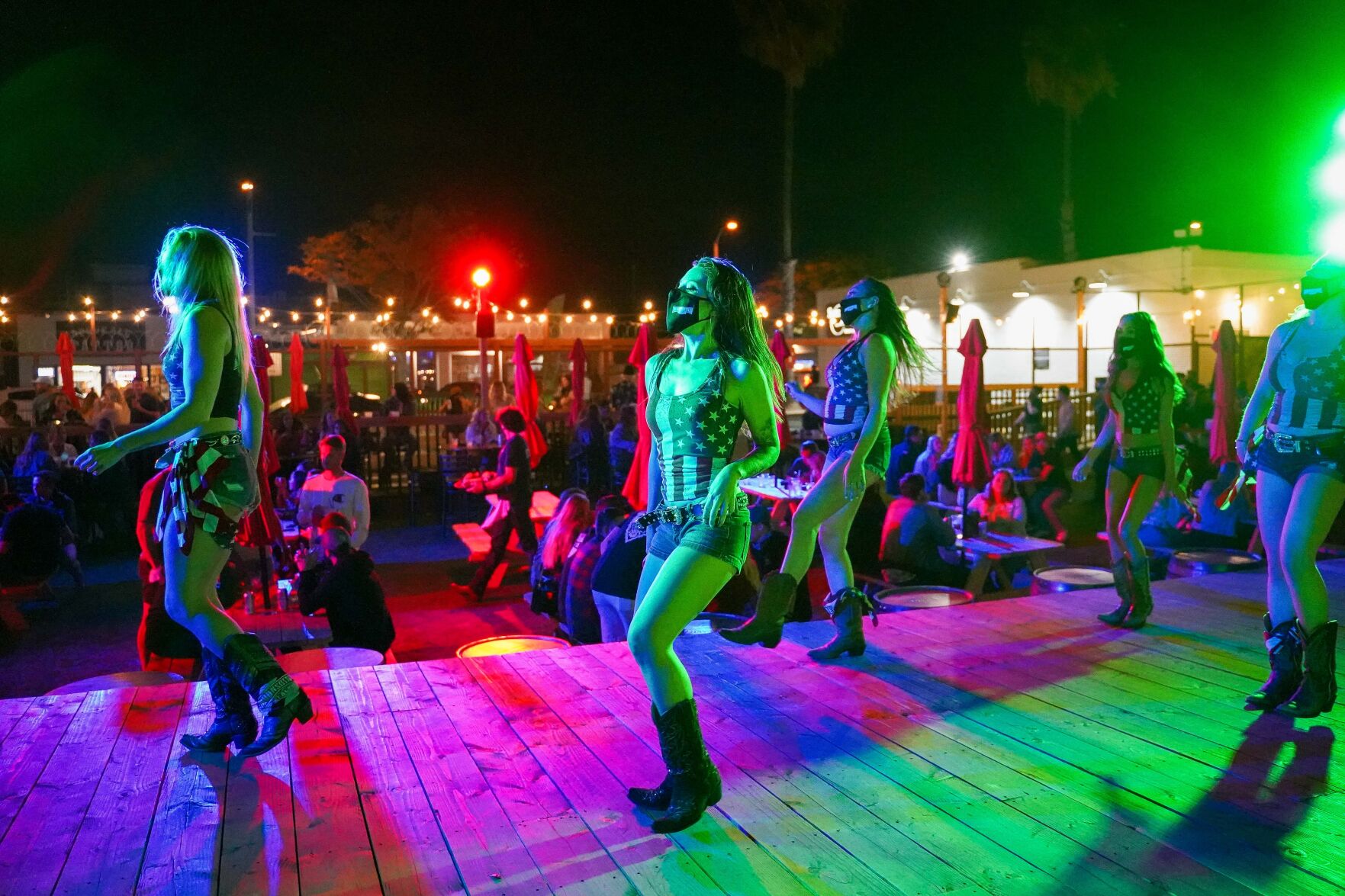 Patrick Samokhvalof
Spend the biggest barbecue of the year at Moonshine Beach where they will be serving up classics like tri-tip sandwiches, smoked chicken, burgers, and potato salad alongside some good ol' fashioned line dancing. The beachside bar has lawn games and live music to make for a totally patriotic backyard bash.
1165 Garnet Avenue, Pacific Beach
Head to Old Poway Park for a family-friendly event that pays homage to the holiday in "turn of the 20th century style." The festivities will include Western reenactments, craft stations for the kids, train displays, patriotically-themed entertainment, and more at this sweet and spacious park with a small train.
14134 Midland Road, Poway
The Grand Hyatt's boardwalk eatery is showing out with a prime spot right along the embarcadero boardwalk for the day's festivities. With your ticket, you can lock in a reserved seat for the fireworks, a buffet dinner, and unlimited beer and wine. Fireworks begin at 9 p.m., but the fun at Sally's starts at 6 p.m.
1 Market Place, Downtown
With the county fair back in swing, locals can return to Del Mar for the Fireworks Spectacular. The show starts at 9 p.m. and includes more than 3,600 color-changing aerial displays. Enjoy the show with your favorite fried food in hand for an experience that's, well, dynamite.
2260 Jimmy Durante Boulevard, Del Mar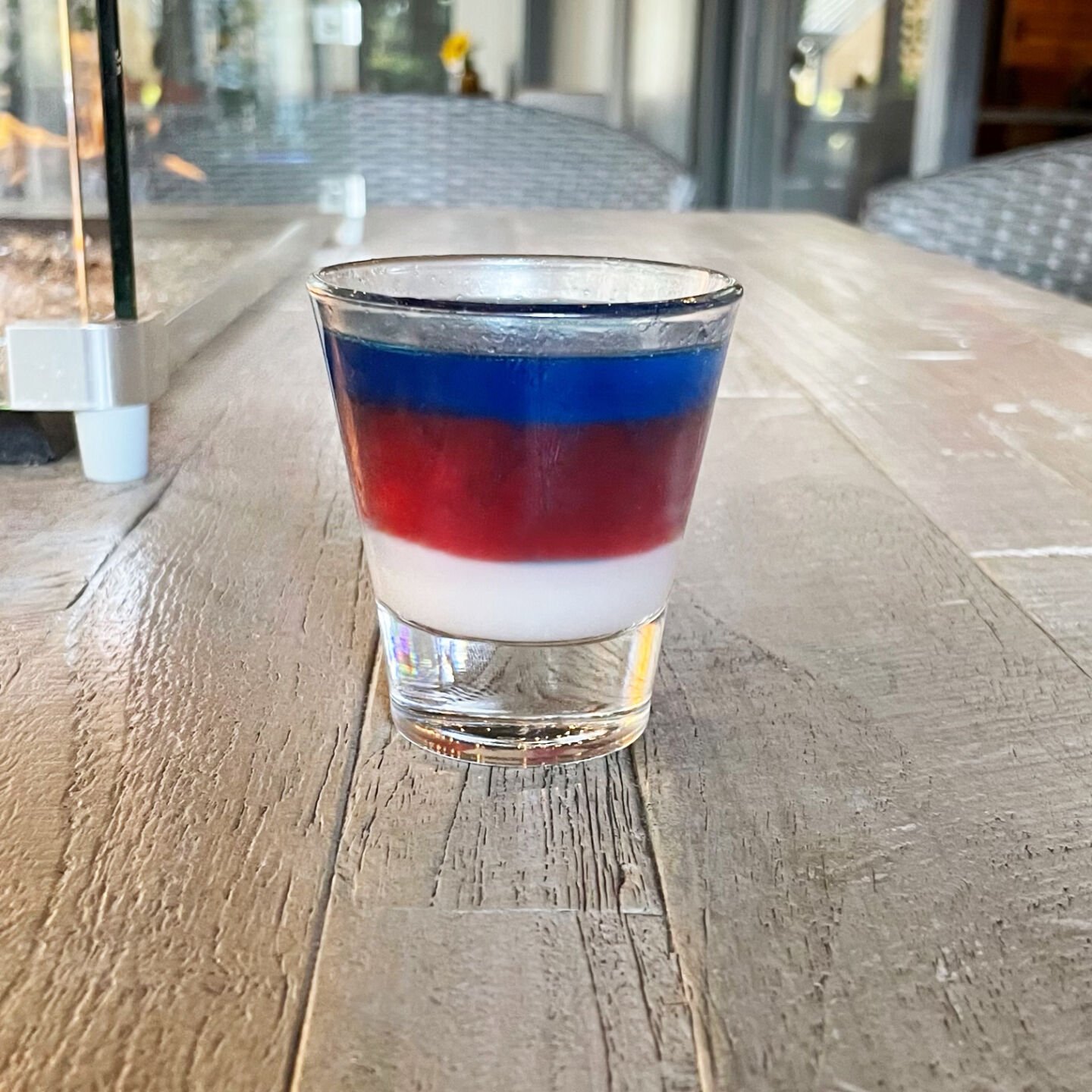 This Chula Vista spot is dishing out a festive lineup of burgers and booze for the occasion. Stop in for their prime steak burger topped with bacon, cheese, and their specialty sauce. When it's time to get the party going, order their layered red, white, and blue shot. Bottoms up!
303 H Street, Chula Vista
Guests should book the Big Bay Boom Fireworks Viewing Package, which puts you in a Bay Tower Guest Room to take in the show from the balcony, along with two tickets to their July 4th BBQ Buffet Dinner on the Bay View Lawn. The dinner includes all of your barbecue must-haves, like hamburgers, roasted chicken, barbecue ribs, and plenty of sides to round it all out.
1380 Harbor Island Drive, Harbor Island
Brengle Terrace Park will feature plenty of festivities inside the Moonlight Amphitheater, including live music from the DecaDames band and a fun filled barbecue complete with all of your cookout favorites. Stick around for the fireworks for a quintessential summer outing.
1200 Vale Terrace Drive, Vista