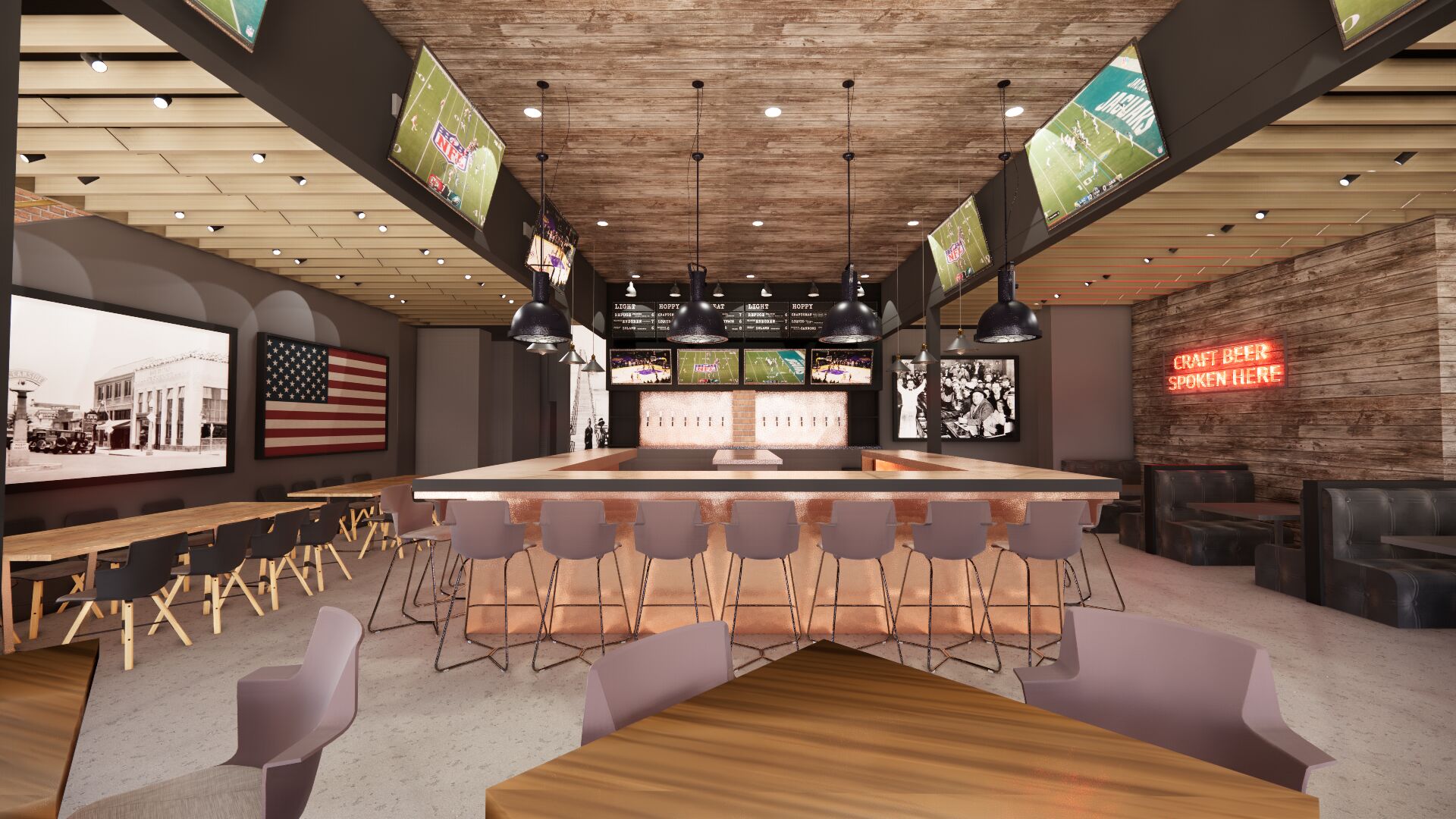 Finney's Crafthouse is establishing its first set of roots in San Diego in early 2024. Finney's and its 50 from-scratch bites will breathe life into the 6,000-square-foot space previously operated by Davina's Cabo Grill five blocks east of the Oceanside Pier.
They're going big with a remodel spearheaded by Menemsha Solutions that includes a sun deck, beer garden, full bar and covered patio with outdoor TVs, a "Welcome to Oceanside" mural on the façade, and panoramic city-to-ocean views. The rooftop will be the first for the Southern California chain whose properties you can find sprinkled along the coast in cities like Laguna Beach and San Luis Obispo.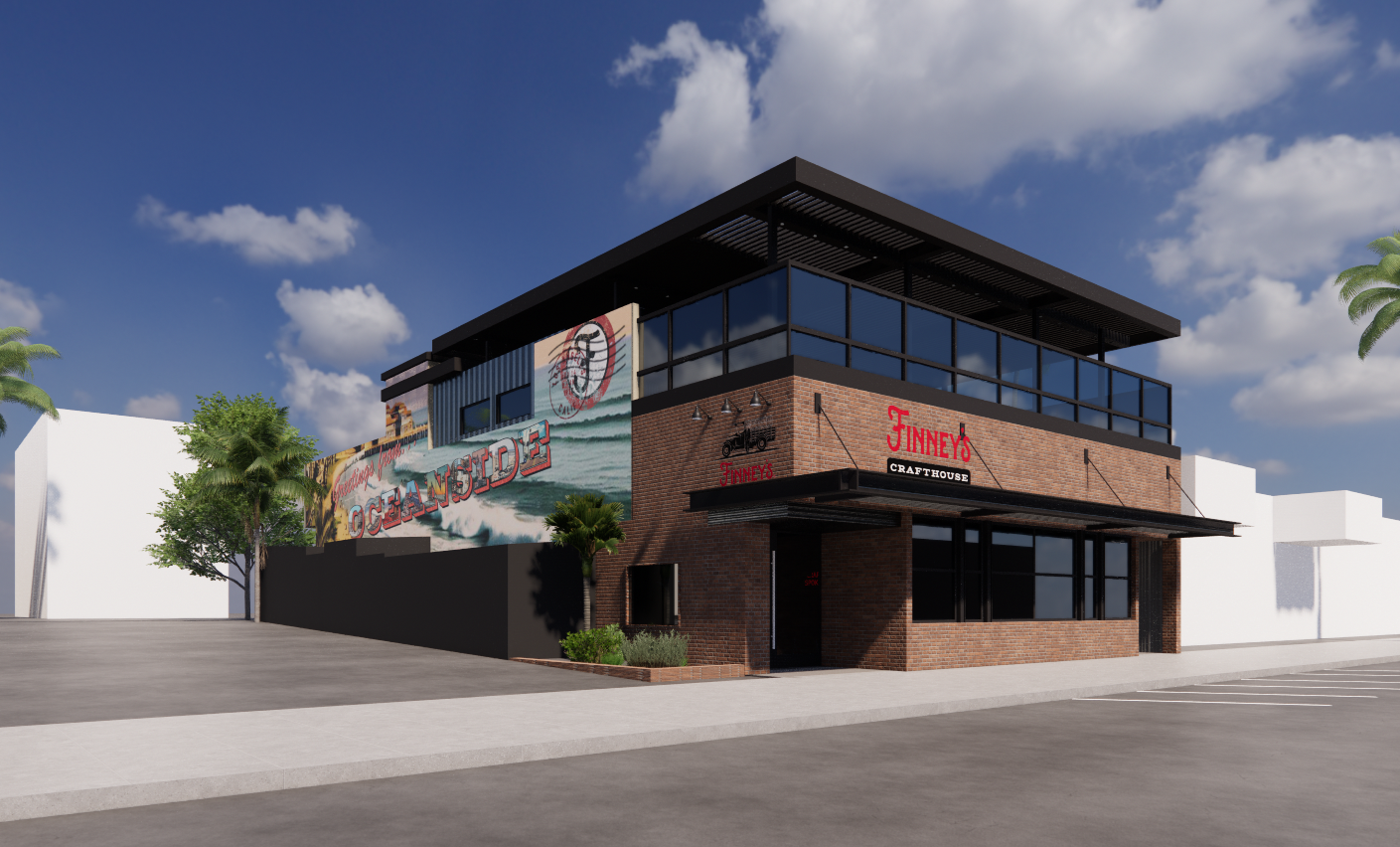 "We were drawn to Oceanside because it's progressively growing. It's an iconic Southern California beach town coming into its own. There's this beachy, surfer vibe that speaks well to our clientele," says Brad Finefrock, head of development. "We've found success in other beach towns, so any time we can find a good piece of real estate near the beach, we try to make that the next Finney's."
His twin brother Greg (the inaugural franchisee of Baja Fresh) founded Finney's Crafthouse in Westlake Village seven years ago. Brad parted from his 25-year finance career to join his brother once the Santa Barbara locale was up and running.
The vibes at Finney's are warm, woodsy, and hospitable, with conversations driven by the half-dozen flat screens staged on the wall and the homestyle plates imagined by executive chef Eric Bosrau. Bosrau served a tenure as the Executive Chef at Duke's Malibu and is the knife behind Finney's yuzu buffalo hot wings, kālua pork carnitas tacos, and prosciutto arugula pizzas. He's currently recipe-testing the dishes you'll pair with a draft beer list that's 30 brews deep in Oceanside.
Brad Finefrock is the first to admit Oceanside is dripping in X-factor, but he's certain it's just the tip of a deeper San Diego real estate iceberg. "We have not negotiated anything in La Jolla or Pacific Beach, but we are coming that way," says Finefrock. "You may even see us at Snapdragon Stadium."
Have breaking-news, exciting scoops, or great stories about San Diego's food scene? Send your pitches to [email protected].