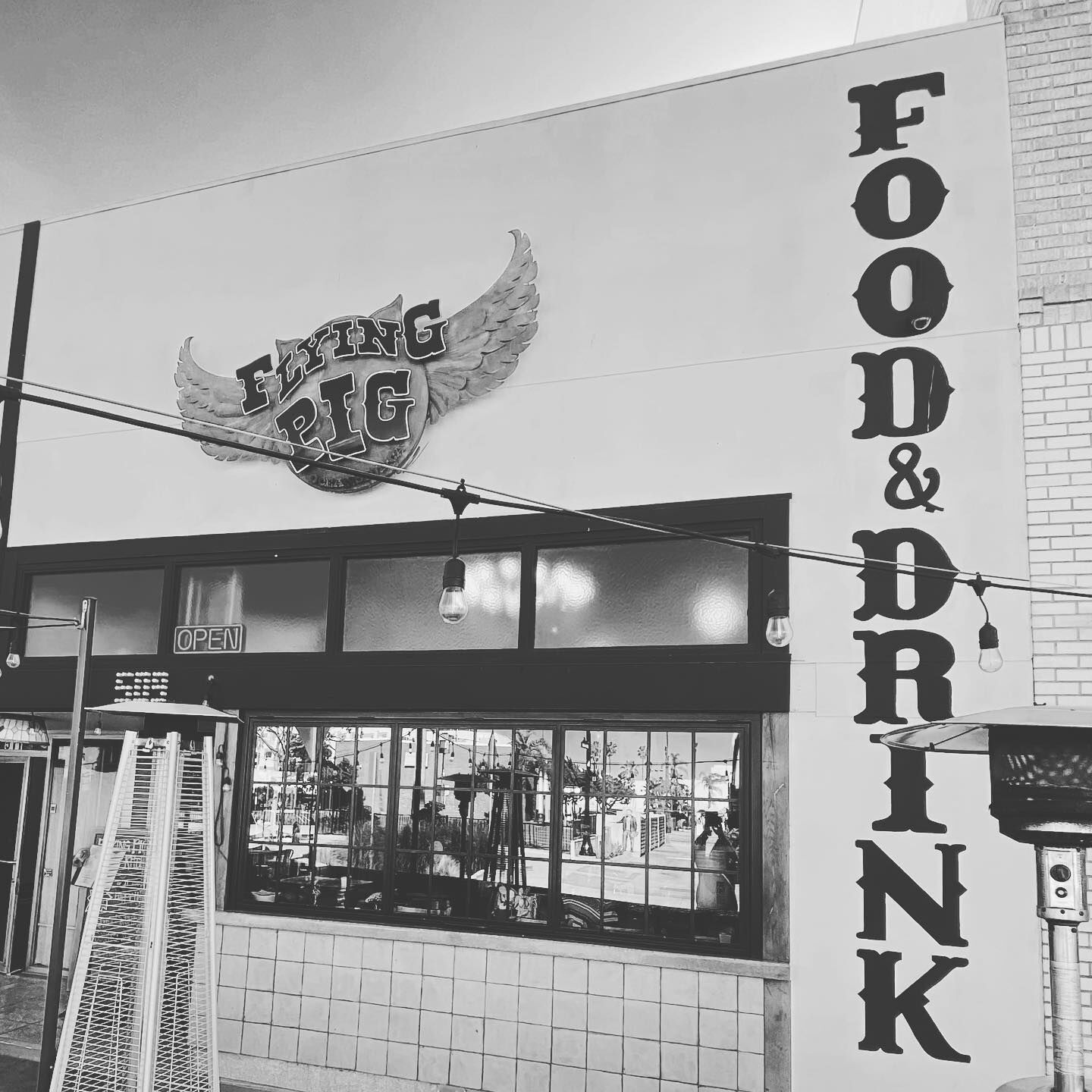 Sure, Oceanside's food scene is hot now. It's the epicentre of San Diego's whoa. But wasn't always that way. And Flying Pig Pub + Kitchen was one of the originals that got it kicked off, when they hung vinyl records in a little warehouse-y spot on South O and started serving killer pork belly and grits.
The Pig went through the crap like all of us did for a few years. They moved locations. But now they're expanding into the space next door and growing, as it should be.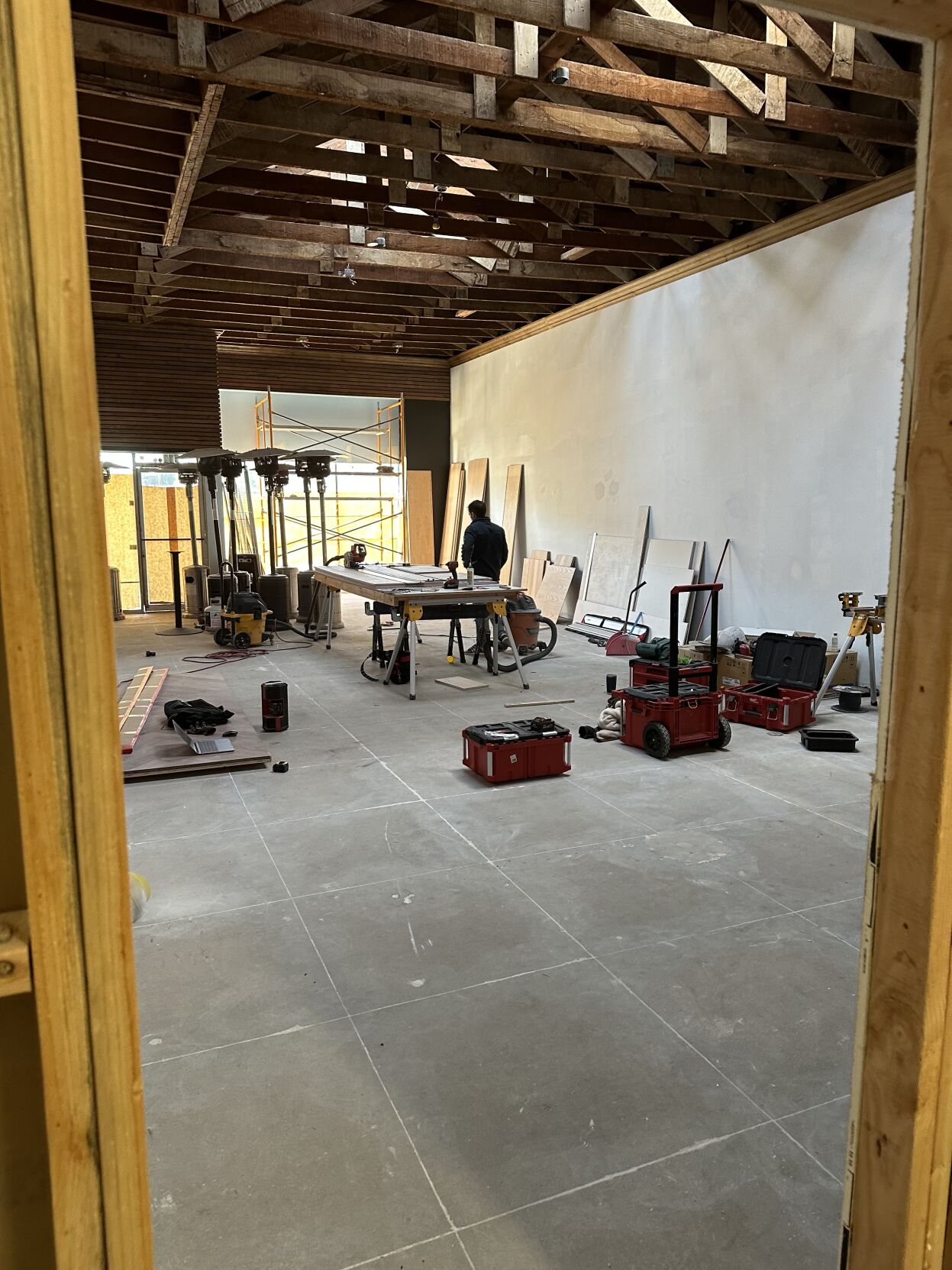 Roddy and Aaron Browning were built for this.
I spent my teenage years perfecting the rip on my jeans and undergoing residency at the orthodontist while the husband-and-wife duo spent their teens learning the ins and outs of the restaurant industry (Roddy was a server at James Beard-baiting restaurant, Market Del Mar).
When inspiration struck to open the Pig, they curated an Austin-vibey space where salty, sun-kissed local beach kids and couples could dig into chef-inspired plates in an approachable, homestyle setting. A place where deviled eggs take their rightful place alongside handmade pasta and Duroc pork chops.
After moving from their original location (which now houses Matsu), and a tough stint in Vista, they relocated all things Pig onto Mission Ave, right above Downtown. And now they're taking over the Sandy Toes Gift Store next door, which they'll turn into Swine Wine Bottle Shop and East Wing Lounge—vintage everything, woods, leathers (all reused), a splash of gold.
The plan? To sell more wine, lots of it. By the glass, the bottle, the case. Buy a glass of wine from the bottle shop in the front, head a few steps further inside to the lounge anchored by a 12-seater chef's table. The back third of the venue will be a dedicated kitchen prep space for The Pig. While there's no word on an exact opening date or operating hours, Aaron hopes to have the new venue up and running in the next month.
Have breaking-news, exciting scoops, or great stories about San Diego's food scene? Send your pitches to [email protected].