It's what's on the inside that counts. In recent years, that feel-good mantra became a popular approach to Mexican food, too. Chefs began to upgrade the fillings—grass-fed meat, crispy melted cheese, and out-there salsas. Few, however, paid much attention to what binds it all together.
Now, the art of the tortilla is making a comeback. Chefs like Trey Foshee of Galaxy Taco and Bracero's Javier Plascencia are part of a new wave of masa makers committed to high-quality, homemade versions of the corn-based dough, a foundational ingredient for tortillas, tamales, and other Mexican staples.
"The tortilla hasn't taken the important role it should," Foshee says. "It's looked at as the wrapper. By doing that, it's like saying the bread of a sandwich is not important, either. People think of it as highbrow, but it's almost the reverse of that. It's about getting back to the basics."
To chefs like Foshee, it's the difference between a French baguette and a loaf of Wonder bread.
Making masa begins with dry corn—both Bracero and Galaxy Taco source non-GMO varieties from Arizona-based purveyor Masienda—that's boiled in a solution of water and calcium hydroxide, left to sit overnight, and then ground. To perfect his method, Foshee consulted with famed chef Dan Barber of New York's Blue Hill, who has studied wheat in the same way. He and Galaxy's chef de cuisine, Christine Rivera, also spent time at New York's contemporary Mexican eatery Cosme, which Foshee believes has one of the country's top masa programs. "There's a community of people who are feeling like that's something of value and worth learning about. We're all learning from each other," he says.
So delicate and labor-intensive is the process that both Bracero and Galaxy have a staff solely dedicated to making masa. The result is a tortilla that honors both tradition and taste buds.
"You can't compare store-bought to authentic masa made by heirloom corn. The flavor is from 1 to 100," Plascencia says. "It's about not buying processed corn from large companies. You're supporting a small producer or family who's been doing this forever."
---
More in Mexican Food: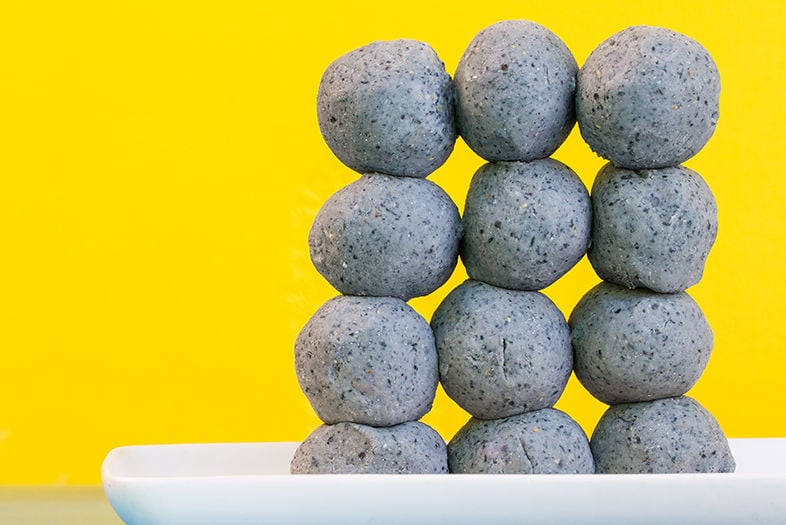 Blue masa dough from Galaxy Taco