Waiting for you outside the door of the charming 1910s brick building at 554 4th Avenue will be a host in a black, short-sleeved cocktail dress. She'll guide you through a cascading 12-foot red velvet curtain leading into a freshly renovated 3,500-square-foot space eight months in the making.
The result is Santa Gula, a listening bar cocktail lounge and the latest installment from Karina's Group, a family of restaurateurs whose empire includes Karina's, Savoie Italian Eatery, Taka Sushi, and Saffron Thai.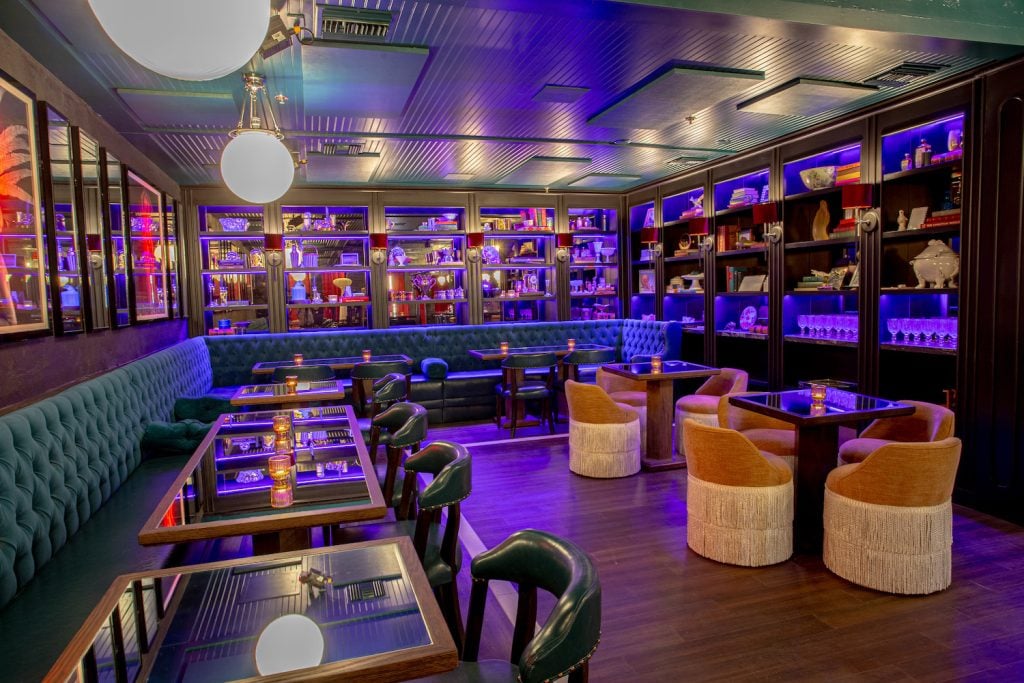 Santa Gula (translates to "Saint Gluttony") is a riff on "more is more and less is less." The interior is art deco-ed out with reflective glass paneling tracing the ceiling adjacent vintage lighting fixtures, wood flooring with intricate marble detailing, objects of affection collected internationally mounted on bookshelves backlit with fire engine red lighting, fashion portraiture captured by Greg Lotus, and a circular stage for nightly live music. The romance of jazz and top 40 jams across several decades will be your musical guides as you sip passion fruit-flavored cocktails and savor Latin- and Asian-inspired shareables.
"I took a tour of the best 50 bars in the county and knew I wanted to do a jazz bar-type speakeasy," says co-owner David Contreras Curiel. "I really liked the flow of the space. It's designed so that no matter where you are sitting, you have a good view of the stage and the bar. I like the fact it's so small and intimate, and with what we have planned, it's perfect."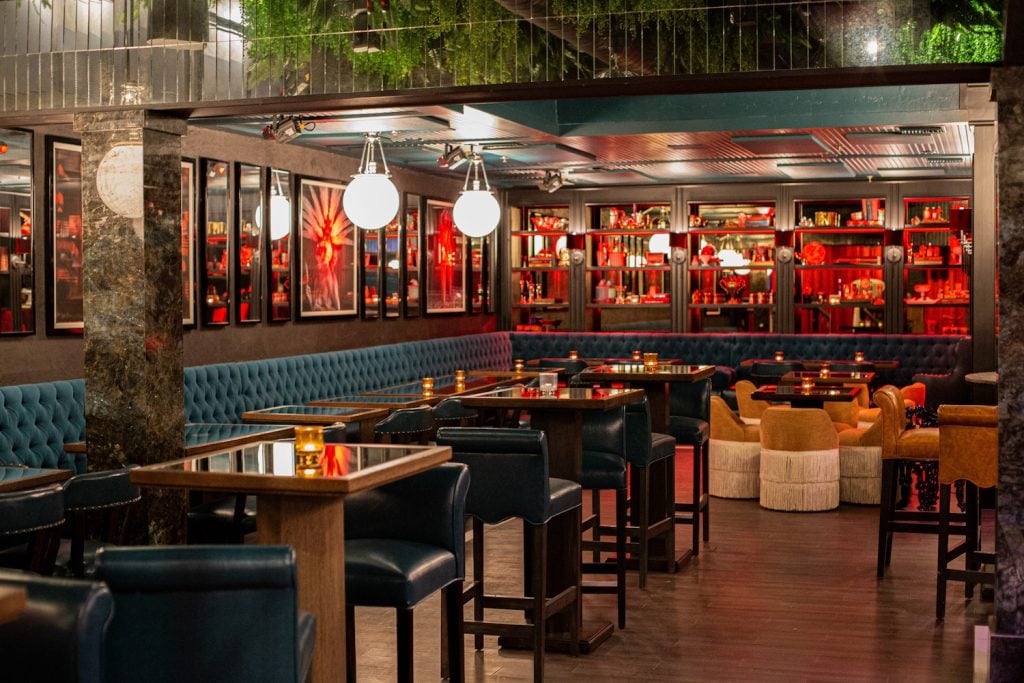 Part of the plan includes a multicultural menu, where flavors of the Iberian juxtapose the flair of Baja and the umami of Asia. Dishes like oysters with Kaluga Caviar and yuzu, Italian buffalo mozzarella salad with summer truffles, braised octopus, oxtail dumplings, and pork belly chicharron will round out the savory shareable section.
Larger format plates like dry-aged New York steak and miso-glazed salmon let you take a stab at something a little more hearty. The idea is to pool culinary efforts across their many restaurants to present a menu that isn't tethered to a singular concept or flavor profile.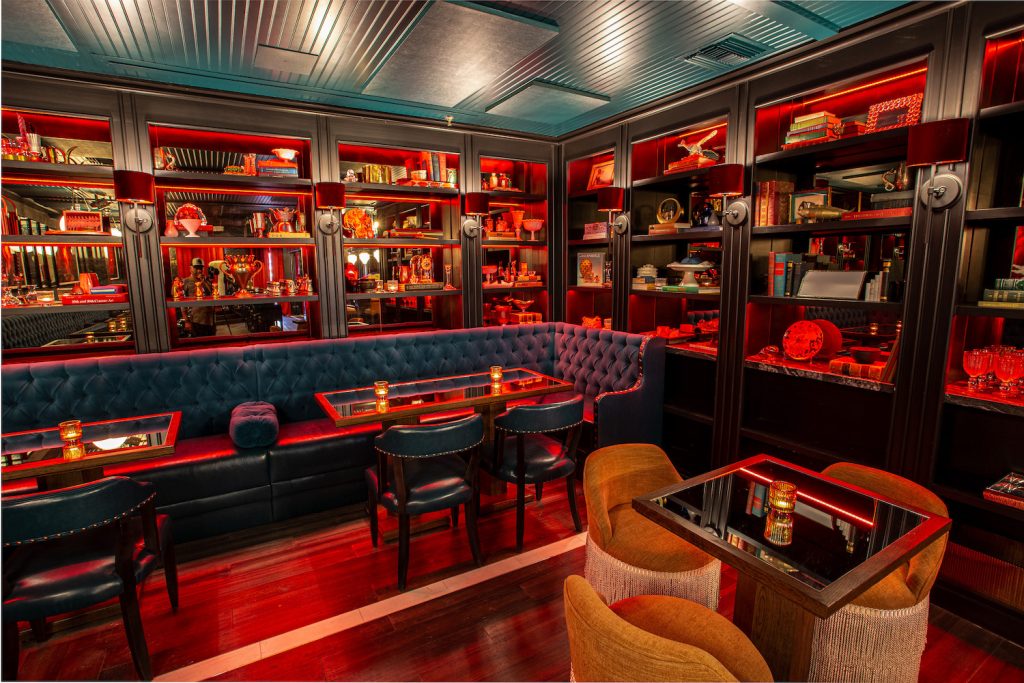 Accompany those bites with a drink from Santa Gula's classic cocktail list (old-fashioned, naked and famous, espresso martini) or dive into something with more individuality like the Double GG (green tea-infused whiskey, Goldschläger liqueur, lemon sherbert, lemon juice, apple juice, egg white, and cardamom bitters) or Caliente Collins (mezcal, fresh watermelon and lemon juices, and habanero ink topped with soda).
The stage sits at the front of the lounge, left of the front door, and up several stairs. You can check set lists and times by peeking at the band list framed outside the bathroom. "We have a house band, we'll play lots of jazz, and end some nights with a DJ," David says, adding that they even added acoustic sound boards throughout the space.
Santa Gula opens on Thursday, November 2. Reservations can be made by calling (619) 373-8319 or by visiting santagulasd.com.