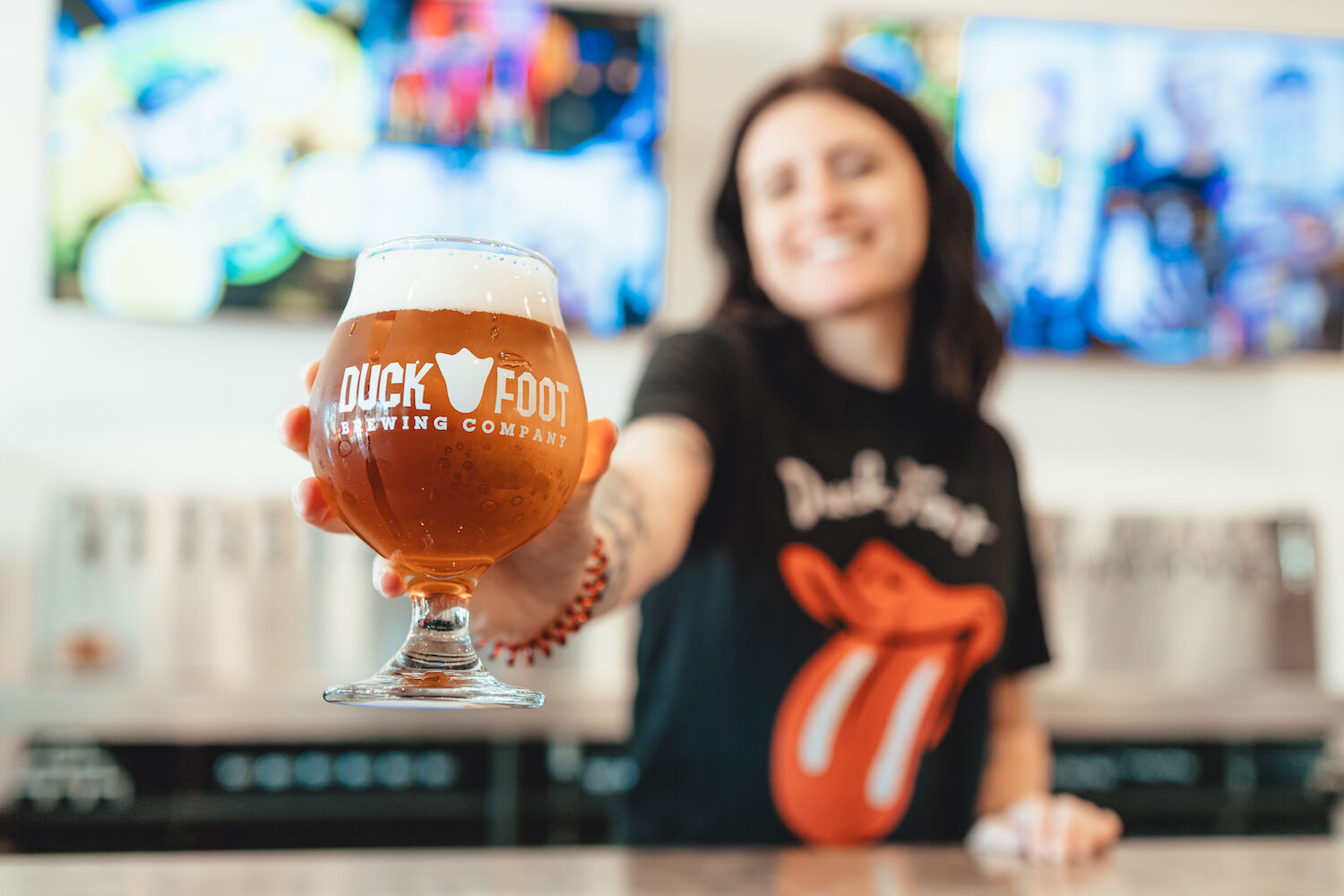 The Mains
Duck Foot Brewing Co. Opens Second Location in Leucadia
Duck Foot was one of the very first breweries to utilize the more-allergy-friendly breakthrough in brewing technology and serve gluten-reduced beers. Now they're headed up north to show their North County fans some love.
The brewery has taken over the former Kings and Convicts brewery location in Leucadia and given the coastal spot an appropriately beachy, surf vibe—even bringing in a surf artist to create prints for the walls.
They'll have the same 20 to 25 gluten-reduced beers on tap in Leucadia as their southern location, all crafted by head brewer Matt Aiken. "We've gotten a great reception from the locals," says co-owner Brett Goldstock. "They're really happy to have a local brewery."
Street-Style Hot Dog Vendor Sets Up at Embarcadero Park
Raising a newborn will give you very specific cravings (mostly because you're surviving on frozen lasagna and canned soup and desperate for something special, but also easy and fast). Just ask Jairo Garcia. His paternity-leave food hankering was street-style hot dogs. He bought a small cart and launched 1904 Street Dogs about six months ago in Mission Beach, selling franks topped with homemade sauces like cilantro-lime and chipotle cream. He expanded to the Midway area, and now he's set up on weekends at Embarcadero Park next to the SEAL tours station.
Jairo credits all his cooking knowledge to mom, who runs her own restaurant in Mexico. "No one believed in the idea when we presented it … and it really flourished," says Jairo. "It's a dream-to-reality type of deal." He's balancing hot dogs with his day job as a driver, aiming one day to open his own brick-and-mortar eatery. Just like mom.
---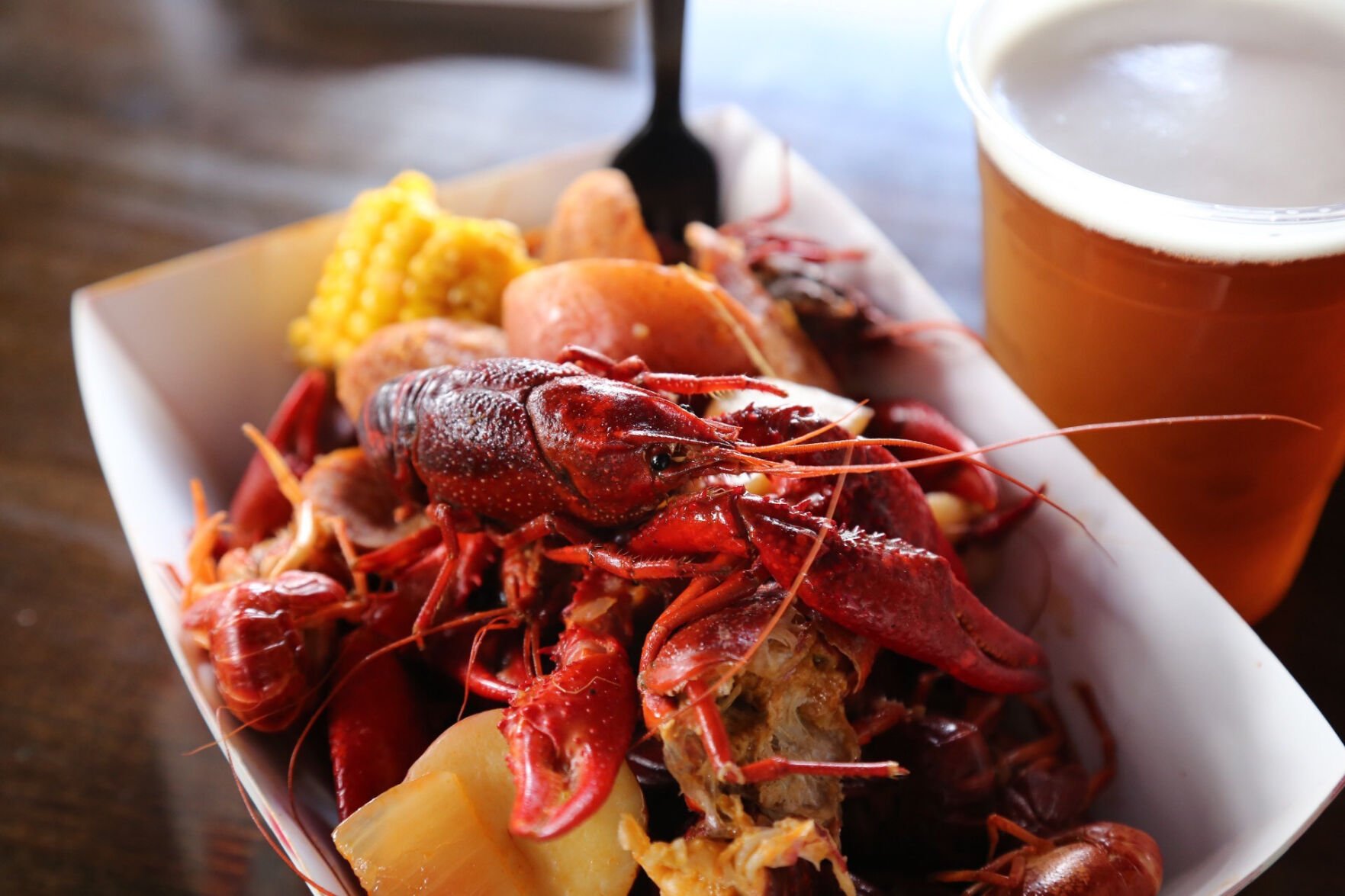 Quick Bites
PB Fish Shop hosts a Crawfish Cookout on Tuesday, April 25, offering a full spread of spicy Cajun crawfish, corn on the cob, red potatoes, and fiery andouille sausage.
Steel Mill Coffee—a business co-founded by Tony Hawk's son Riley—is closing its downtown Vista brick-and-mortar on May 1st. According to the brand's Instagram, Steel Mill will continue to sell its beans online and at events.
Mark your calendars for the 2nd annual SD Beer Weekend. The event runs from Friday, June 9, through Sunday, June 11, with breweries around San Diego county hosting events and pouring beers in the affair's official pint glasses.