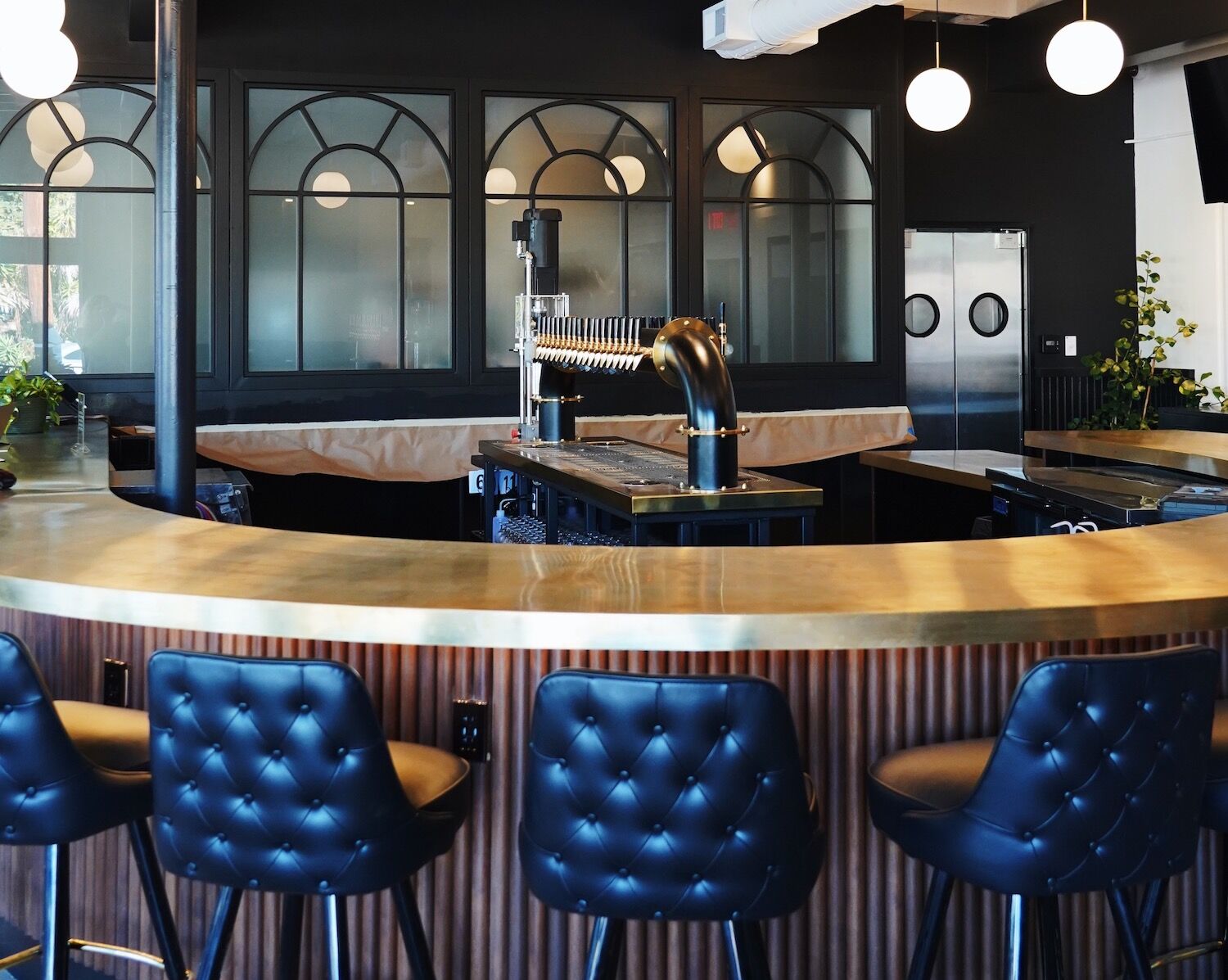 Courtesy of Harland Brewing
A decade ago, the limited drinking options in South Park included the formerly cash-only Whistle Stop (they now accept credit cards, thankfully), South Park Abbey (which closed in 2017), and a handful of liquor stores (all still there).
But over the past few years, South Park has undergone a hospitality renaissance. High-end Italian at Buona Forchetta, next-level cocktails from Fernside, psychedelic black metal vegan food and drinks at Kindred, natural wine at The Rose, and even "tropical escapist alien otherworld" Mothership all call the tree-lined hamlet home. By the end of this month, Harland Brewing will join them at 2953 Beech Street.
For nearly 20 years, the cozy corner of Beech and Dale housed Grant's Marketplace, who served up fresh roasted coffee, hand-made deli sandwiches, breakfast plates, and other sundries like wine and snacks. After changing hands (and concepts) several times, it closed for good in 2021.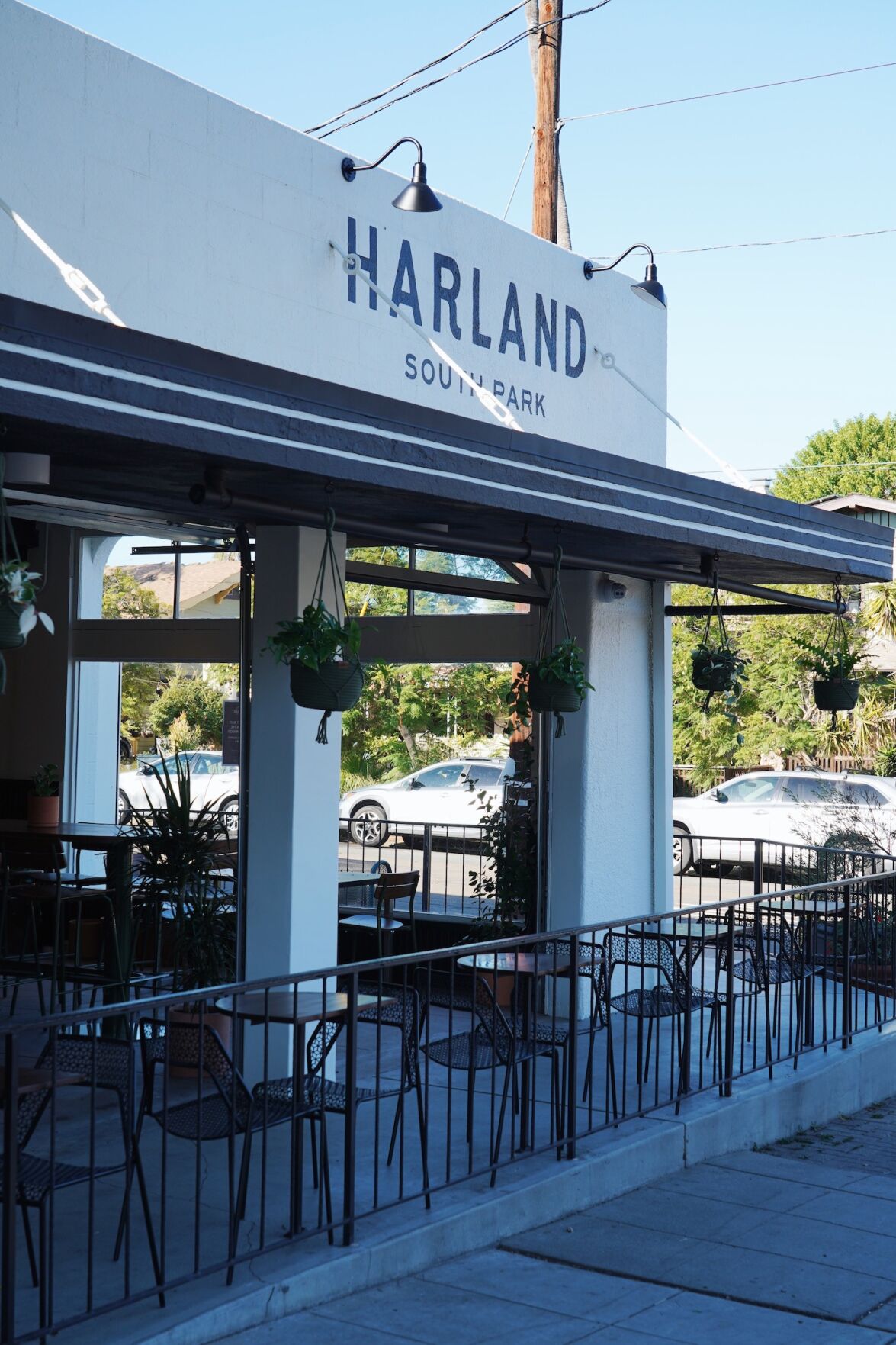 Courtesy of Harland Brewing
When Anthony Levas, co-founder and president at Ocotillo Holdings (parent company for both Scout Distribution and Harland Brewing) heard the iconic space was for lease, he immediately contacted the building's owner, Joe Grant. Despite interest from a number of different businesses, Grant was open to the proposition of transforming it into a tasting room. However, there were a few catches: whatever business came in needed to be family-friendly and continuing to provide food and coffee. "No sweat," said Levas. "That's exactly what we're going to do."
In my line of work, I hear a lot of breweries make grandiose proclamations that they'll prioritize connecting with the community. In this case, I really feel like Harland means it. General Manager Evan Robinson points to the patio, where there won't be any outdoor speakers in order to keep noise levels down in the highly residential corridor. Their hours of operation were specifically chosen to minimize late-night ruckus. Heck, residents in the adjacent homes have already gotten in the habit of picking up packages delivered after business hours for safekeeping. They're not even open yet and neighbors are looking out for them? Sounds promising.
Levas says they also plan to craft Harland's restaurant and coffee components—firsts for Harland—to fit South Park's tight-knit vibe by offering things like a dedicated kid's menu as well as continuing coffee/espresso bar service until after nearby school pickup times. (As a parent, I can confirm a fresh caffeine pick-me-up to assist with that after-school transition remains very clutch.)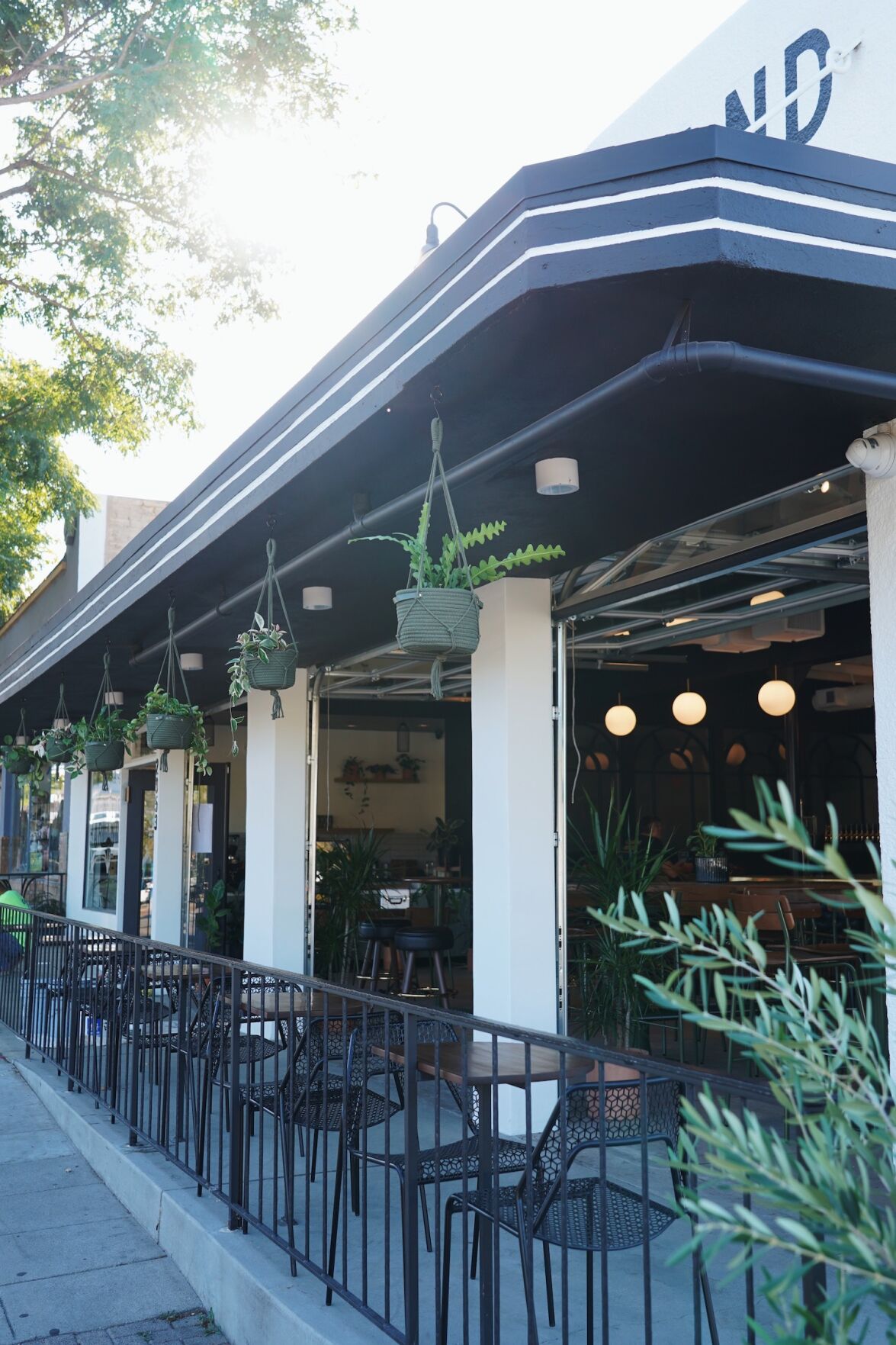 Courtesy of Harland Brewing
Other menu items, helmed by Executive Chef Elysse Valdez, include pastries and breakfast sandwiches like a Smash Hash (smashed hash-brown, over-medium egg, Tillamook cheddar, covered with mornay sauce and housemade scallion and cilantro cream cheese on a Brioche bun), as well as salads, sandwiches, and burgers like the Harland Burger (two quarter-pound patties with Tillamook cheddar, caramelized onion, pickles, lettuce, and housemade garlic aioli on a Brioche bun). Levas also promises weekend brunch will follow shortly after, with items like Hoyt's Migas Tacos (an homage to the late Matt Hoyt).
Beverage-wise, a 26-tap draft system means plenty of Harland beers, plus guest taps from JuneShine, Bivouac Ciderworks, and more. Levas says their license also allows for wine, mimosas, and micheladas for even more options. But once they open their doors, their goal is to honor the legacy of the space while also contributing positively to the local community.
"We want to have a place for people to come enjoy some great food, great beer, and good vibes all around," says Levas. "Nothing brings people together like beer."
Harland South Park will soft open at 2953 Beech Street on Saturday, September 24 with coffee, breakfast, and lunch service. Soft open hours will be 7 a.m. until 4 p.m., and normal hours of operation will be 7 a.m. until 9 p.m. on weekdays and 10 p.m. on weekends. They expect to be fully open with beer service by the first week of October.