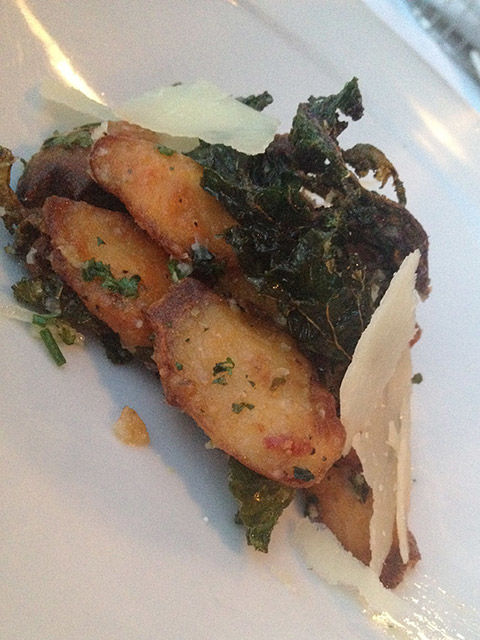 It really did have the texture of calamari. A nicely, lightly fried exterior with a moist, chewy inside. But it's not seafood. It's trumpet mushrooms. Chef Ivan Flowers has plenty of seafood at his disposal as the chef of one of the top fish joints in San Diego. So these are a nod to the vegetarians or over-proteined patrons. And it's a nice one. Lightly fried with garlic, lemon and Parmiagano cheese. To say it was the best bite I had during a tasting would be an insult. An insult I would give if it was true, but still, an insult. It's just that this was the most surprising/shockingly good bite of the night. Excellent. 750 N. Harbor Dr., Downtown, 619.234.4867, thefishmarket.com.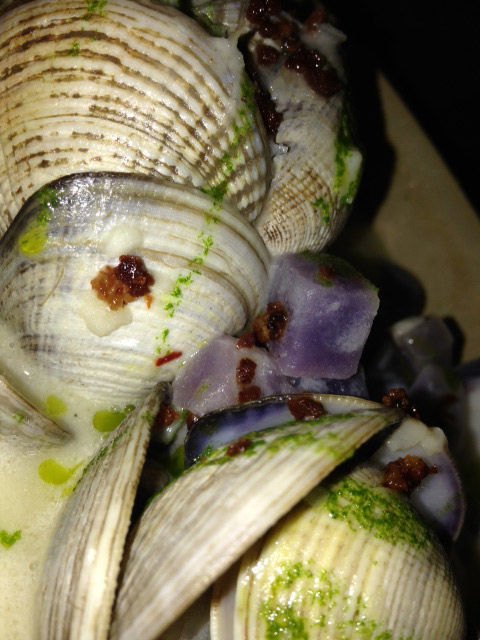 Venus Clams @ Tidal
My wife doesn't like clams. She loved these. Chef Amy DiBiase also hates clams, and she loves these. Common theme. DiBiase's riff on clams at the newly redesigned Paradise Point restaurant is like a SoCal version of clam chowder. She serves Venus clams—a great, green-colored specialty with dense meat. Instead of cream, she uses a salsify puree for the broth that's spiked with bacon. 1404 Vacation Rd., Mission Bay, 858.490.6363 www.tidalsd.com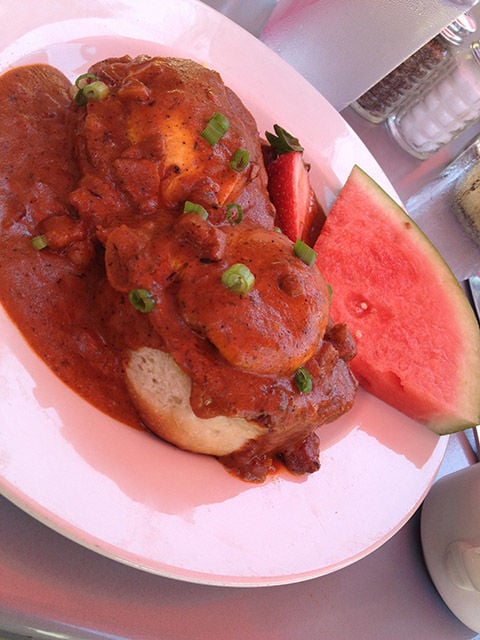 It is a benedict with one damn delicious tasso gravy (that gravy is also in the similarly excellent shrimp and grits on the brunch menu). That's it. All you need to know. Oh, and that this cool steel-and-brick restaurant is the Southern charm of Terryl Gavre (Bankers Hill Bar + Restaurant, Café 222). It's a low country riff on the brunch classic. 901 E St., Downtown, 619.515.2225, www.acmekitchensd.com.