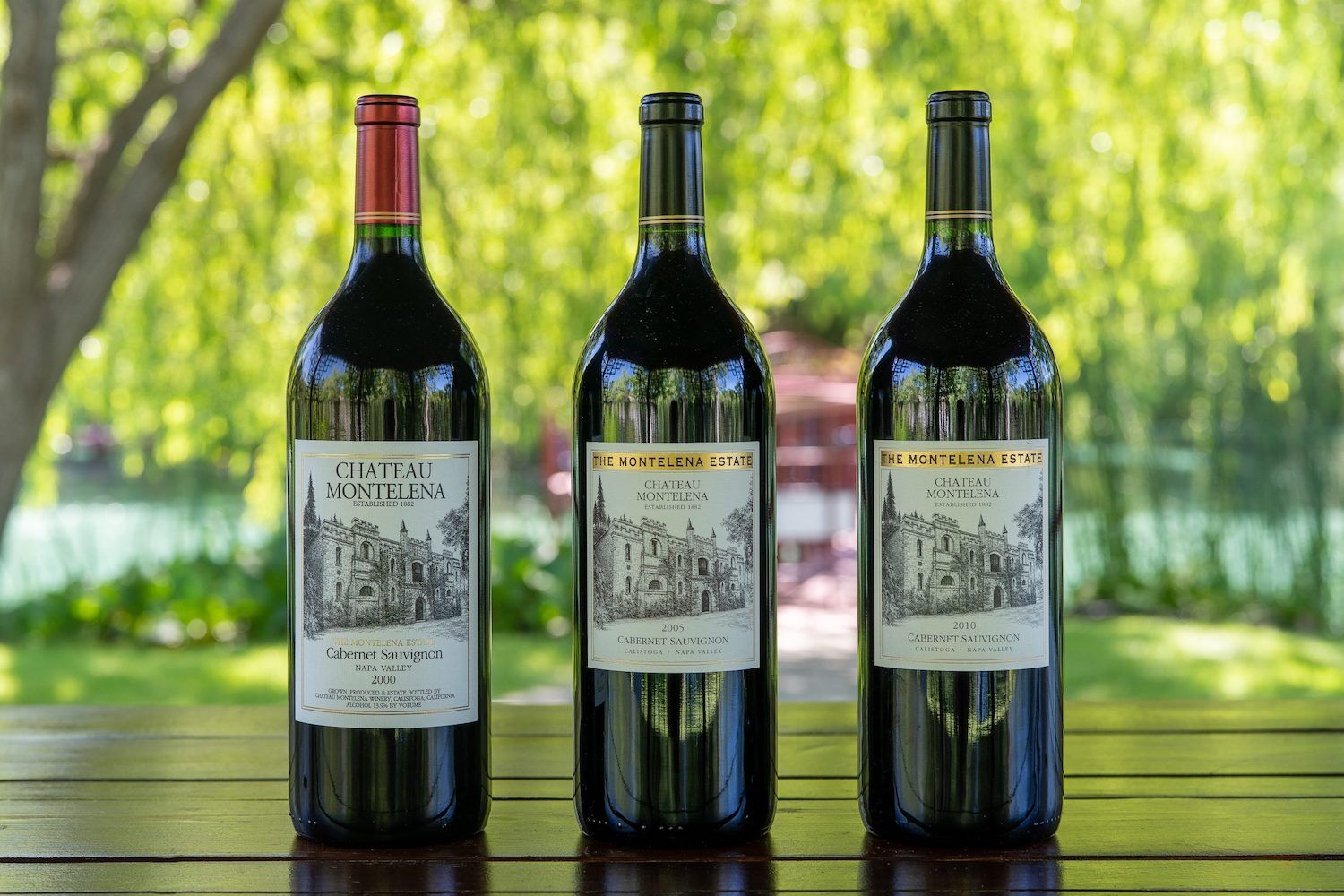 Courtesy of Chateau Monetelena Winery
Chateau Montelena is the stuff of legends. It's one of the two wineries that were responsible for the so-called "Judgement of Paris" in 1976, a blind-tasting in which the best of California wine beat top French chardonnays and reds before a panel of international judges. The decision was met with shock. There was weeping and gnashing of teeth.One of the French judges tried to claw back her scorecard to change it, but it was too late: Chateau Montelena was in the record books, raised up as a beloved source of national pride in America by just about everyone who knew about it. Everyone (for a while, that is) except for the descendants of a California businessman named Ernest J. Hahn.The son of a German immigrant, Hahn grew up to be one of the most successful developers of the 20th century. He essentially invented the modern shopping mall. He was part-owner of the Chargers. He's the one who built Horton Plaza, which is credited for revitalizing downtown San Diego.In the late 1960s, when Jim Barrett, a young real-estate attorney who'd done some work for Hahn, approached him to partner on a passion project—a winery Barrett wanted to start, named for a contraction of "Mount St. Helena"—Hahn agreed to provide the capital investment. Chateau Montelena released its first wine in 1972, and the very next vintage, the 1973 chardonnay, would go on to win in France and establish Montelena as a pillar of Napa Valley.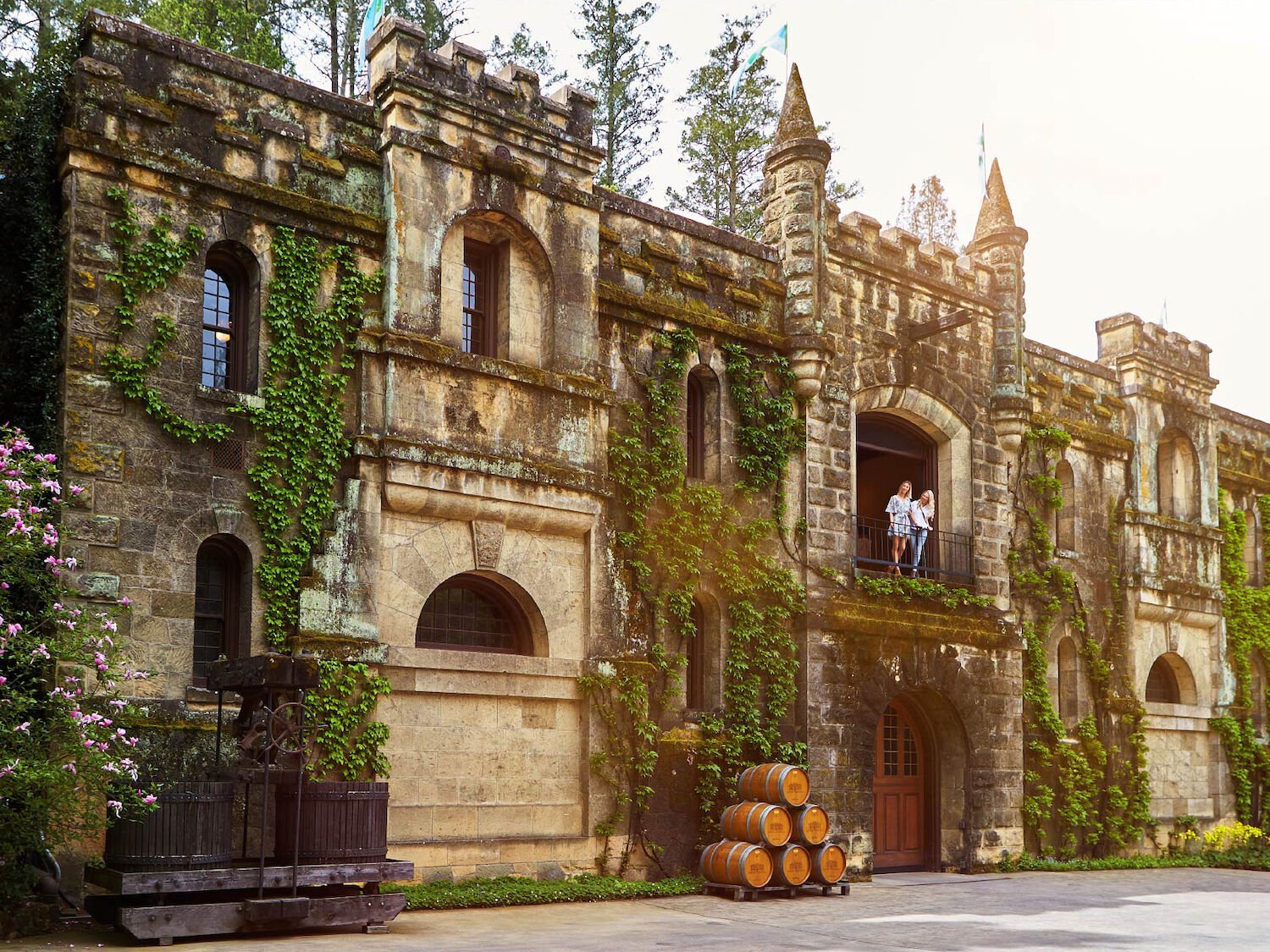 Courtesy of Chateau Monetelena Winery
When Hahn passed away in 1992, his family got a check from the winery representing his ownership interest—with an amount the family felt was surprisingly small. "Nobody really knew the deal my grandpa had cut," says his grandson Ernie Hahn. "So when they got the check, their initial feeling was, 'What's going on? Did we get screwed?'"The family never pursued it, never reached out for an explanation. Hahn died a wealthy man, but it wasn't about the money for them—it was the principle. For about 15 years, they had a sore spot about Chateau Montelena. The feeling that it just wasn't right.This would last until the late 2000s, when a friend brought Ernie Hahn to visit Chateau Montelena for the first time. When Jim Barrett heard that Ernest Hahn's grandson was coming to the winery, he jumped at the opportunity to show him the vineyards and talk to him about his old friend. "He met us at the door," Ernie remembers. "He was so excited to tell us the story of my grandfather."Usually, in investment deals like the one between Ernest Hahn and Jim Barrett, those with the money get to call the shots. Investors often arrange for ownership and profit-sharing in perpetuity. But, Barrett revealed, Ernie's grandfather was having none of it. He turned down a slice of the place, instead treating his investment like a loan he was offering Barrett."He never wanted to own a winery," Ernie says. The meteoric success of Chateau Montelena didn't change that—Barrett and then-winemaker Mike Grgich had worked for that success, and it belonged to them. Ernest Hahn was a businessman. "All he asked for was a certain rate of return," his grandson adds. Once Hahn got it, as far as he was concerned, the transaction was complete.
Ernie informed his family of the particulars, and everything shifted. Old resentments fell away. Barrett had given Hahn a small piece of ownership anyway, as a token of his appreciation—which was reflected in the check the family received. Ernie now considers Jim Barrett and his son Bo to be old friends. He was a guest-of-honor last year at the 50th anniversary of Chateau Montelena, where Grgich, then 99 years old, "lit up," Ernie says, when remembering the generosity and intelligence of Ernest Hahn.Ernie managed Sports Arena for 30 years and now runs Hahn Entertainment, and he recently helped start
the Del Mar Wine + Food Festival
. There's a pleasing symmetry to it, like a San Diego closed loop: The inaugural festival Ernie co-founded will feature the winery his grandfather co-founded. Ticketholders will sip Chateau Montelena wines alongside a prix-fixe dinner at
Rare Society on Thursday, Sept. 7
, and in the
VIP tent of the Grand Tasting on Saturday and Sunday
, Sept. 9 and 10."I'm honored to be named after him, and I've got a son that's named Ernie, too," Ernie says. "I tell him, 'I didn't name you, Ernie ,because I love the name Ernie. I named you Ernie because we've got great pride and love for this family and for your great-grandpa and what he's done."