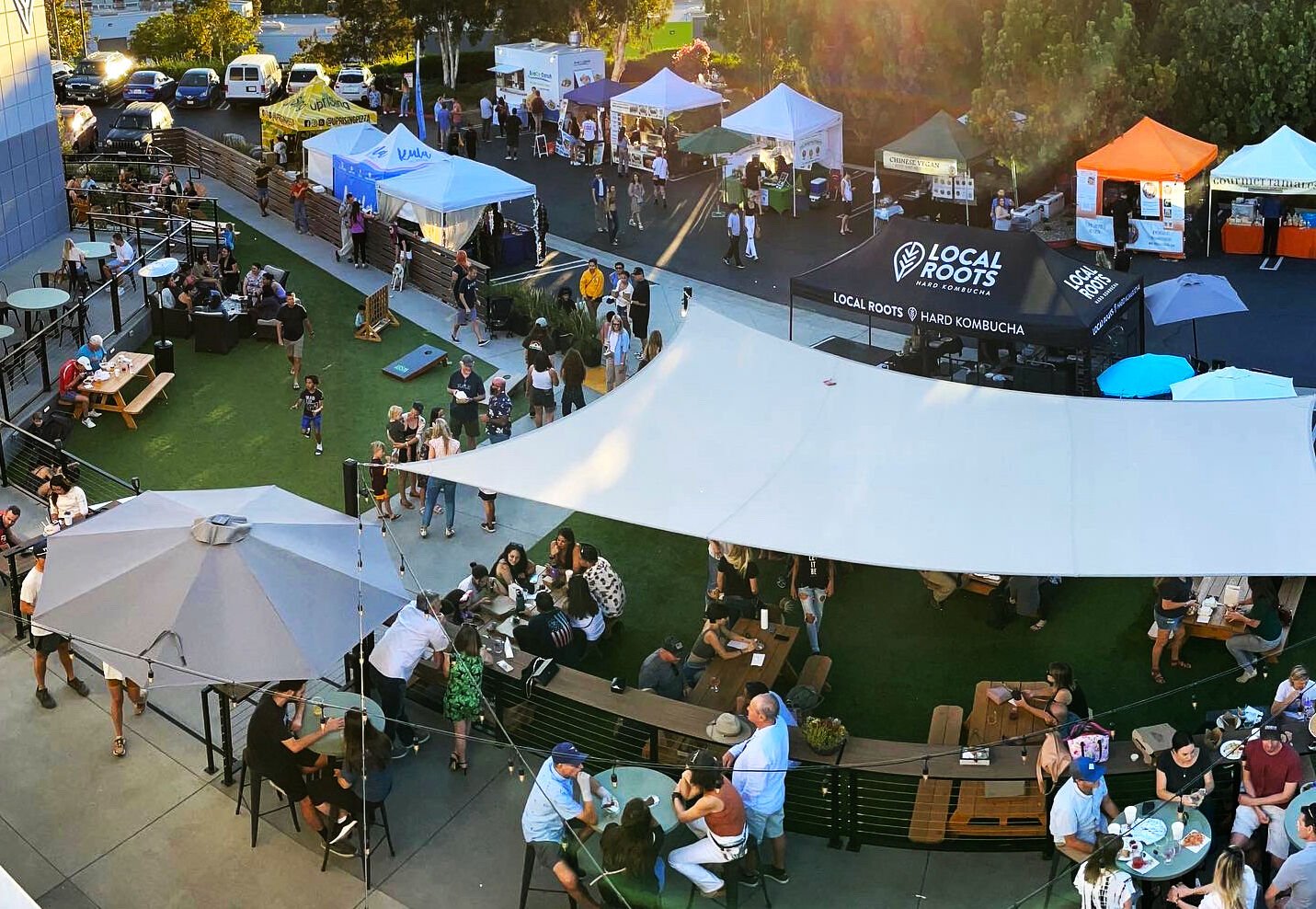 The plant-based food scene is growing throughout San Diego. And a big part of this growth is Vegan Food Pop-Up, which now boasts three monthly locations, thanks to the November 12 arrival of its Saturday market in North Park. The farmers-market-style event attracts vendors from all over Southern California, bringing everything from sushi to dog treats (including donuts and jewelry), all of it made within the bounds of a plant-based lifestyle.
Organizer Michelle May launched Vegan Food Pop-Up as a bimonthly event in Encinitas back in 2019. Now having made it past a few Covid-era speed bumps, VFP is expanding toward a goal of hosting a market somewhere in the county every weekend.
The market is currently scheduled to pop up the first Saturday of every month at the Heritage Museum in Encinitas (12 p.m.-4 p.m.), every third Friday at the Local Roots kombucha brewery in Vista (5 p.m. to 9 p.m.), and every second Saturday at the North Park Mini Park (12 p.m. to 4 p.m.), which was recently installed behind the Observatory music venue.
But May—who also operates vegan space ice cream and coconut jerky brand Seva Foods—is not finished. Approaching holidays in November and December preclude launching a fourth weekend in 2022, but the vegan entrepreneur is already on the hunt for additional spots. She says, "I'm hoping that by January we'll be ready to announce at least one more new location."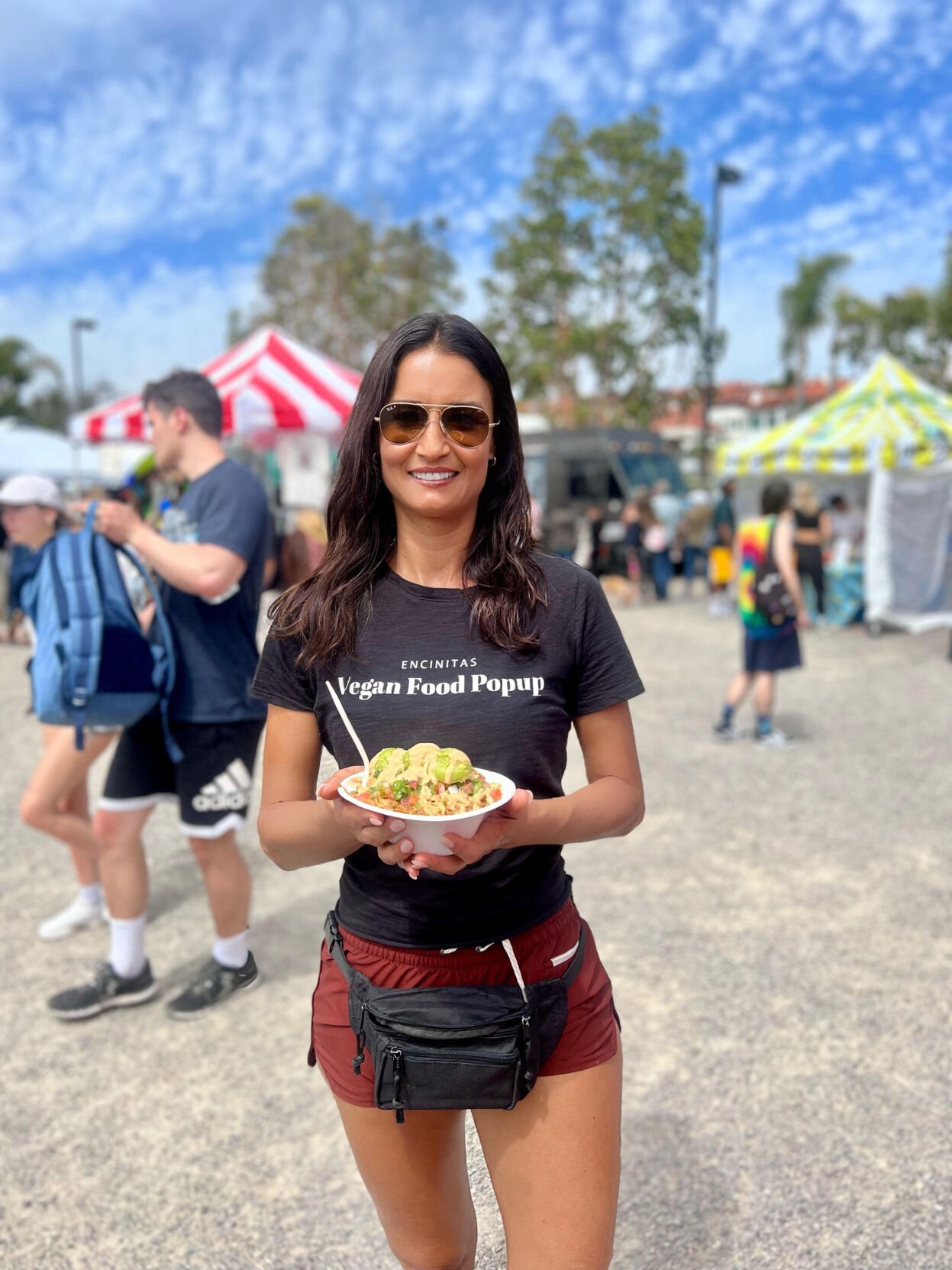 In addition to bringing the plant-based market to additional communities, one of the reasons May wants to increase the number of market days is that she says she's got a waiting list of vendors wanting to participate. "There's just such a hunger (pun intended) for these kind of events that it's been really easy to book them," she explains.
The pop-up expands mostly by word of mouth. In a tight-knit Southern California vegan community, Los Angeles and Orange County-based vendors have grown to appreciate San Diego's reliable vegan demand. To the north, May speculates, a higher frequency of vegan events leads to uneven attendance and increased competition between vendors. They're willing to come south, she says, because "They tend to do better at the pop-up than they do at some of the regular markets in L.A."
May does her part by carefully curating each event to prevent overlap and prevent food waste. "I'm straddling this very fine line of wanting a great user experience for my attendees," she says, "I don't want them to wait in line too long or—God forbid—get there and all the food's gone." She invites roughly 50 vendors to the Encinitas market, while Vista and North Park run smaller, about 30 a piece. A few core vendors appear at every market, including plant-based fish substitute SeaCo Catch, Vegan Mirai Sushi, and Maribel y Olivia Cocina, purveyors of vegan Mexican dishes such as jackfruit and mushroom birria.
The vendor drawing the longest lines at each event is OC-based food truck The Donuttery. "I don't think you can mention the pop-up without talking about The Donuttery," May says, "They are without a doubt the most popular vendor that we have… the line is usually nonstop."
While most of the food vendors represent 100 percent plant-based businesses, May is open to omnivores that serve vegan-friendly menus. One example, Sabor Piri Piri Kitchen, appears regularly at farmers markets serving traditional dishes of Mozambique, but for the pop-up it forgoes chicken curries for the broccoli, black eyed peas, and collard greens of its vegan menu.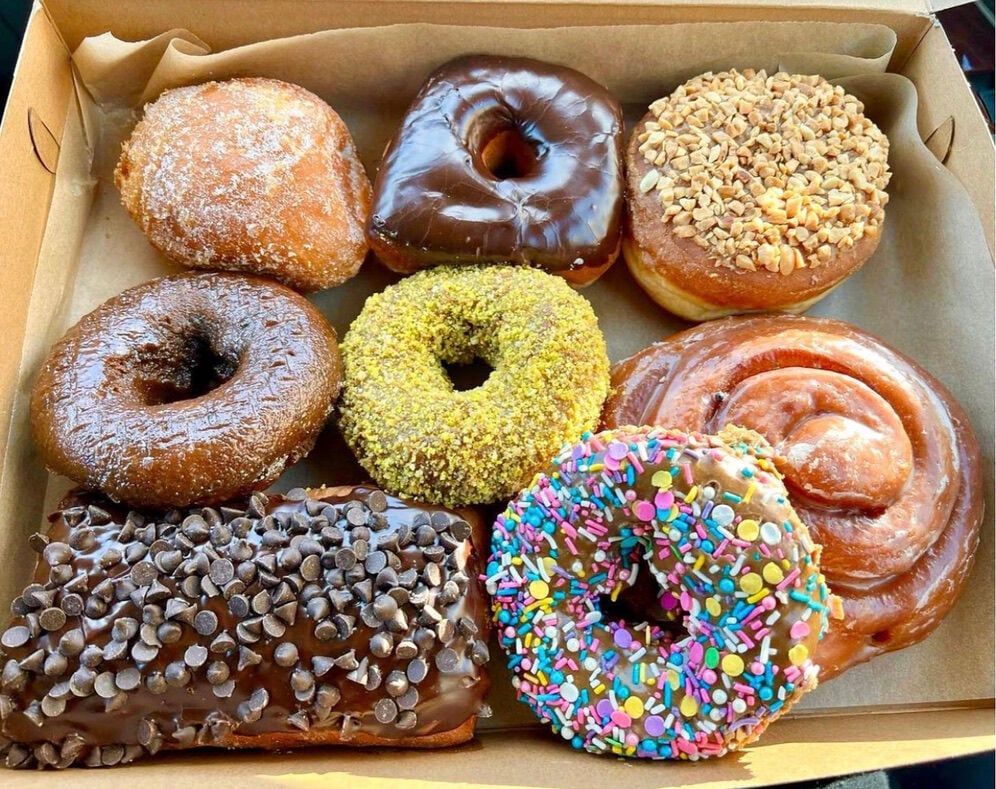 Similarly, the baker behind market mainstay Bonjour Patisserie has found ways to produce plant-based versions of traditional French pastries including croissants and crème brûlées. "He's worked really hard to source some really high-quality vegan butters," says May, noting Bonjour will be one of the vendors appearing in North Park.
Clearly, culinary diversity is a priority at all the pop-ups, but perhaps the best reason to attend regularly is that vendors at the pop-up have been the first to introduce local vegans to a growing spate of plant-based meat alternatives coming to market. The past year has witnessed the introduction of meat replacements by Omni Foods, Next Meats, and Nature's Fynd, which makes sausage and cream cheese out of mushrooms. Attendees can be the first to try these meaty treats, in addition to activities like tarot card readings, henna painting, and reiki massage.