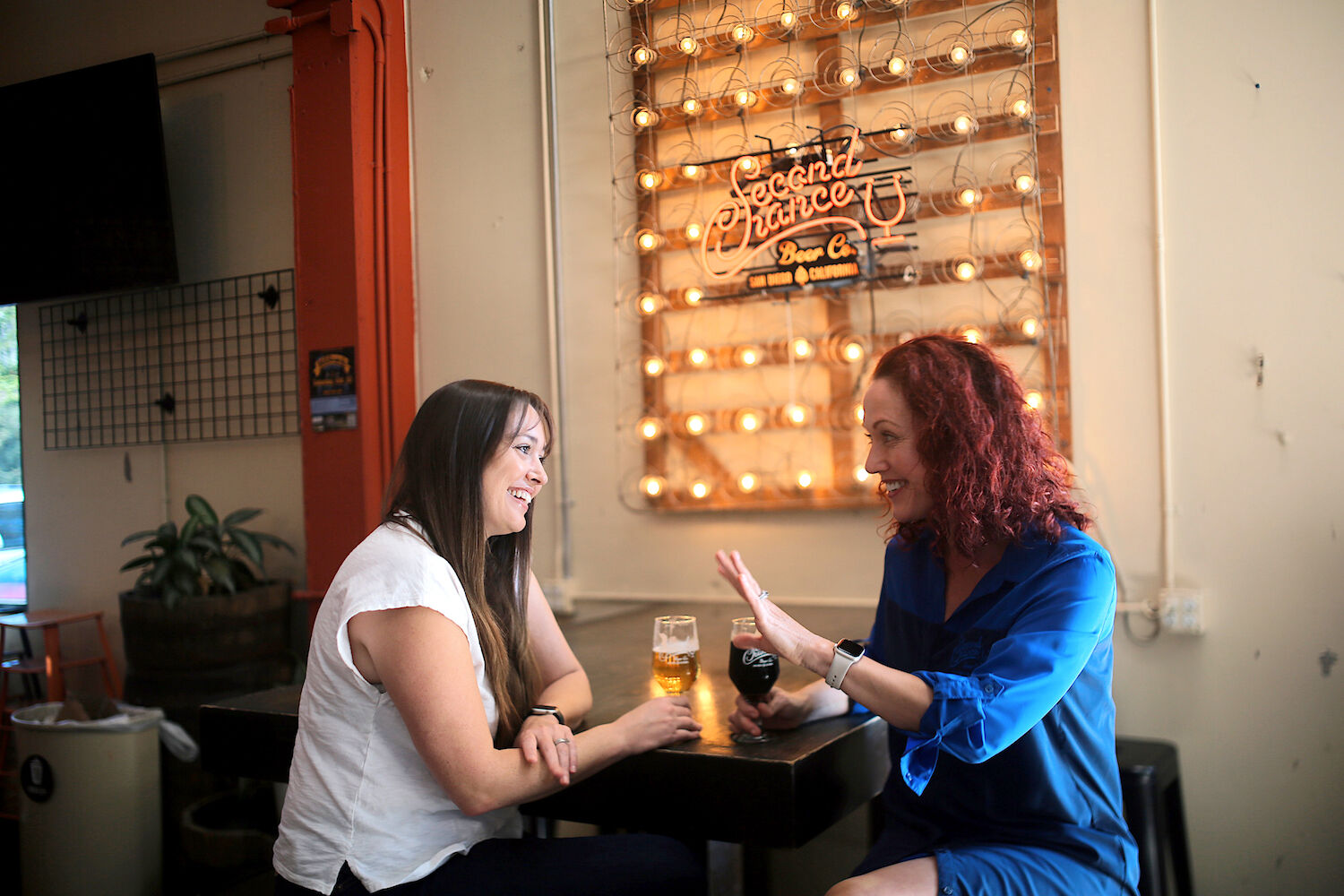 Credit: Madeline Yang
In the beer world, San Diego is often called the "capital of craft." Such a lofty designation comes with expectations: to be a hotbed of invention and progress. In a city this size, the national average for breweries fully owned by women is four.
San Diego has… none.
Women with any level of ownership capacity should be celebrated, and we have some great ones at least partially at the helm. Many of them are husband and wife teams (Bagby Beer Company, Itza Brewing, Second Chance Beer Company, and Chula Vista Brewery, to name a few). Some are family affairs (Pizza Port Brewing, Five Suits Brewing), and we have one of the biggest and most active chapters of the Pink Boots Society, a global professional fermented beverage education group for women and non-binary people. There's the Craft Beer Attorney (Candace Moon), a woman-owned hops broker (Hopsbauer), even two woman-owned cideries (Bivouac Ciderworks, Poochie's Hooch Urban Cidery).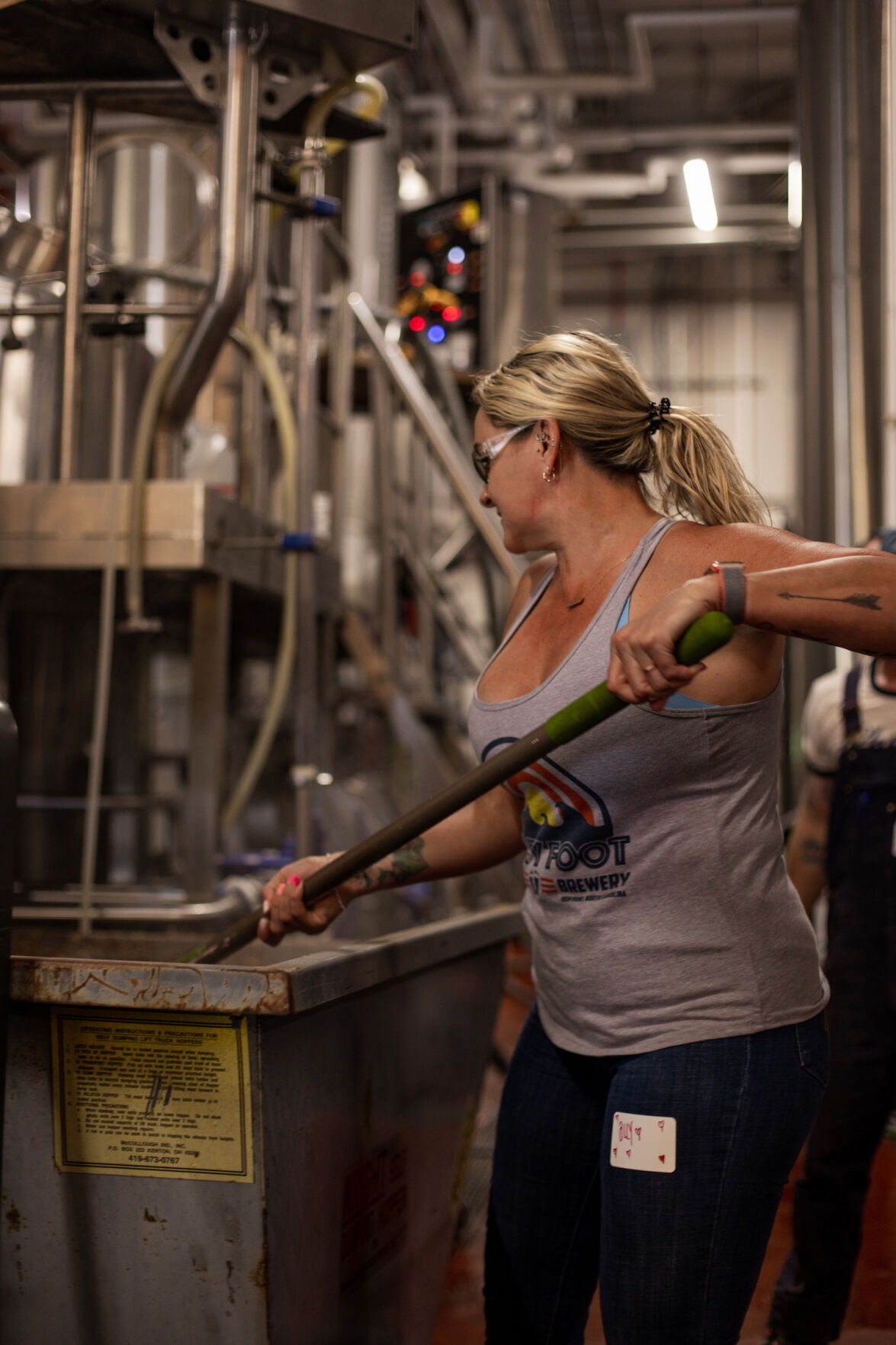 Credit: Torie Berkel
But in terms of brewery ownership, San Diego falls below the already dismal national share. The Brewers Association's latest demographic breakdown reports only 2.9 percent of craft breweries are fully female-owned, and 58.6 percent of breweries surveyed have no women whatsoever on their ownership team. Even U.S.-based Fortune 500 companies are doing incrementally better, with 8.8 percent led by women.
"Lack of representation is where it starts," says Virginia Morrison, co-founder, chief legal officer, and CEO at Second Chance Beer Company. "If I don't see other people around me doing the thing I want to do, then I assume there are probably reasons why, and that continues to perpetuate itself."
She points to the high cost of launching a brewery, which can easily spiral into seven figures. Women are more prone to self-funding projects out of necessity because when it comes to accessing capital, women face far larger barriers than men do. Paige McWey Acers, executive director of the San Diego Brewers Guild, says these barriers are no accident, especially in industries like manufacturing, which brewing falls under.
"Financial institutions, banks, and lenders… [are] fairly male-dominated as well," she explains. "It's not only that a woman would have to break into a male-dominated industry like manufacturing, they also have to work with other male-dominated industries to get the type of resources that they need to open a business."
That's not to say it can't be done. Lady Justice Brewing in Aurora, Colorado is one of the very few breweries in the country run by all women—notably, Latina-founded and queer woman-owned. Co-founder Betsy Lay says that even with an airtight business plan in hand, there are no guarantees for acquiring the necessary funding.
"I'll talk to dudes who are just like, 'Why don't you just go get a loan from a bank?'" says Lay. "I've tried that—so many times! I don't think people understand just how often those barriers block people from opening breweries."
When women are shut out of decision-making positions, issues like misogyny and racism proliferate, sometimes unconsciously. "We are programmed as humans to surround ourselves with people like us," says Morrison. "It's only through conscious intention that we can try to surround ourselves with people who are different, diverse, distinct."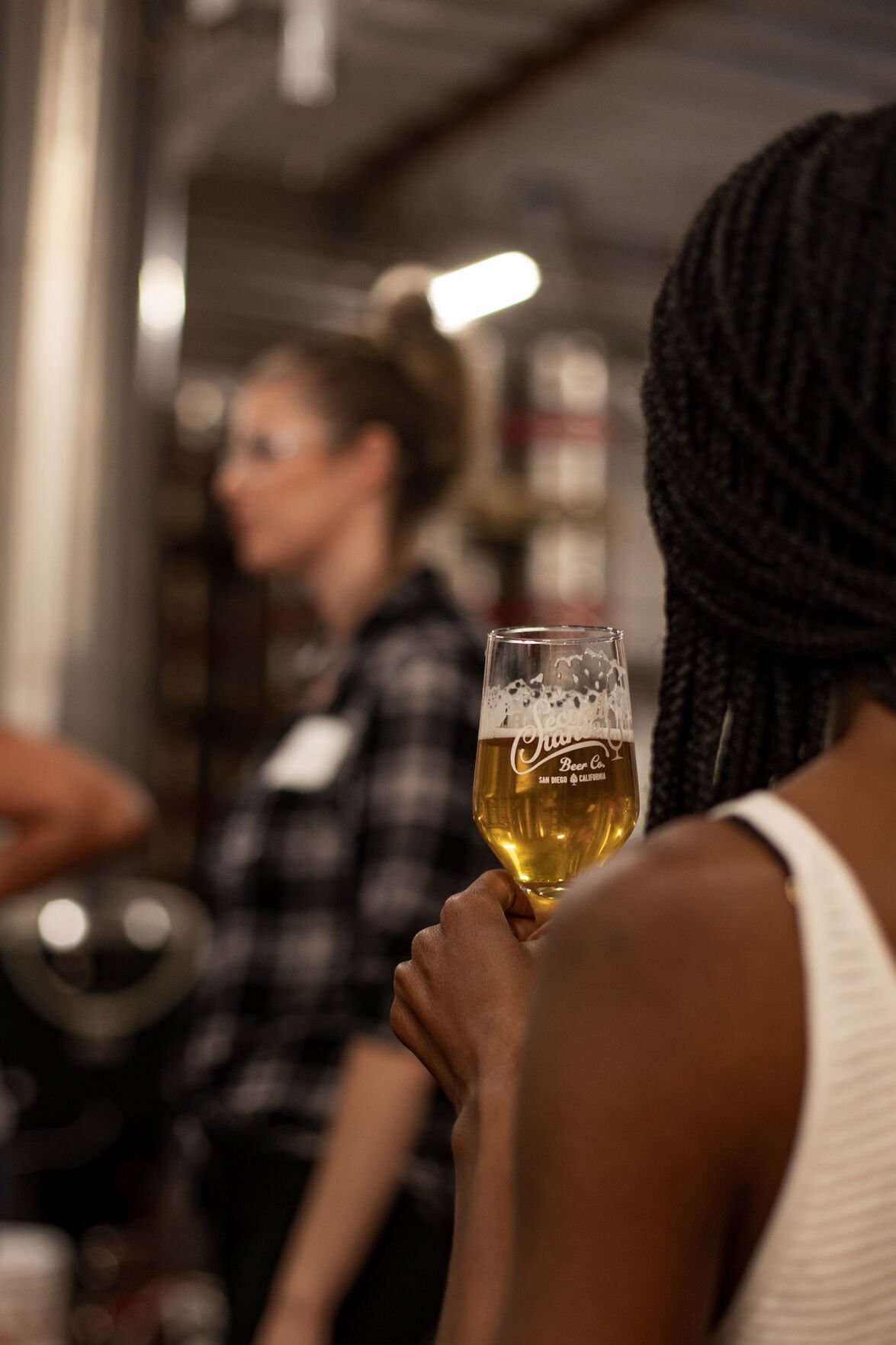 Credit: Torie Berkel
Without that conscious effort to elevate women and other systemically oppressed people to ownership and other visible positions of power, craft beer will continue to grapple with its controversial culture. And, as Acers points out, it's everyone's responsibility to question their role in upholding the status quo. "How do you intentionally include someone you've unintentionally excluded before?" she wonders.
It can start with steps like salary transparency and equity, reviewing parental leave policies for all genders, or implementing a no-tolerance policy for harassment for both customers and employees. Merely having diverse viewpoints at the top of organizations can help ensure that unintentional shortcomings are less likely to happen.
Once that snowball starts rolling, Acers, Morrison, and Lay hope it will only get bigger. "Once you start seeing it done, you know you can do it," promises Lay.
Change can be scary for those who say, "I don't care who brews my beer, as long as it's good." Obviously, we all want to drink the best beer we can. But perhaps if we imagined how much better it could be with even more creative minds contributing to the culture, we wouldn't be content to settle for zero.