March 6, 2012 2:47 p.m.
Location: Southwest of Coronado Island
Camera: Canon 5d mkii using the 70-200 f/2.8L @ 200mm and f/2.8
"Sailing is not in the mainstream—and that's something that interests me," says John Trice, a commercial photographer and University Heights resident. "That, and my wife used to be a sailing instructor." During the National Offshore One-Design Series in 2012, the San Diego Yacht Club invited Trice to shoot the regatta (happening again this month, March 14–16). For this shot, he was on one of the chase boats, right next to one of the marks the boats have to round. "With such a long focal length (200mm) and a wide open aperture (f2.8), the entire frame gets super compressed," says Trice. "So anything in the immediate foreground gets really blurry. In this shot there was a swell between me and the J80 and so it almost looks like I'm below the surface of the water." The result: We can feel the intensity of the race.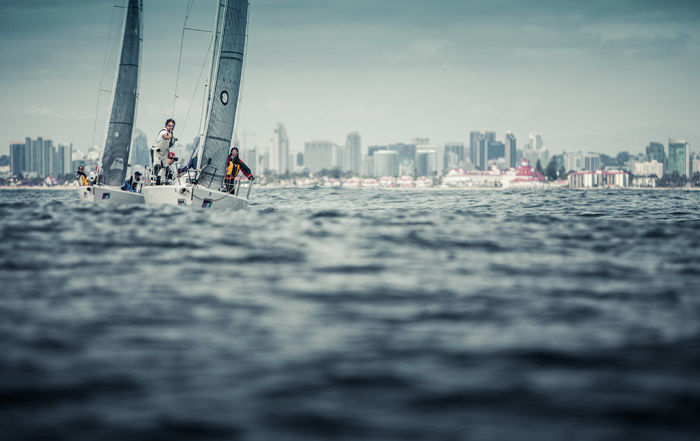 John Trice