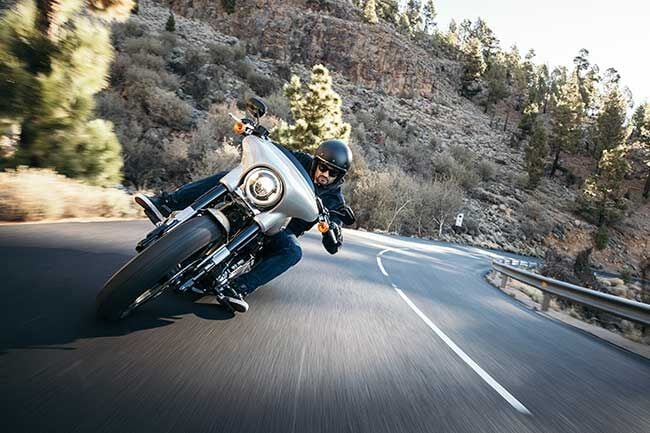 This post contains affiliate links to products and services. We may receive compensation when you click on links.
---
The secret to getting cheap motorcycle insurance is to take advantage of discounts. These are offered by most insurance companies and give you reduced rates for things that ultimately benefit both parties, leading to a reduced risk of accidents and fewer claims.The exact discounts and saving reductions vary from insurer to insurer, but you can typically secure discounts for all of the following.
Compare Motorcycle Insurance Quotes & Save!
To find the best rates, please check all that apply:
Best match based on your answers above:
Complete a Motorcycle Safety Course
Insurance companies prefer policyholders that know what they're doing. They prefer skilled and experienced riders, as they are less likely to be involved in an accident and less likely to make a claim. One of the ways to prove that you are a safe driver is to complete a motorcycle safety course.There are a number of these available and they usually span less than 20 hours of combined classroom learning and riding. For instance, the California Motorcyclist Training Course (MTC) runs for a total of 15 hours, with 10 hours of riding and 5 hours of classroom instruction. It's mandatory for riders under 21 but is recommended for over-21s as well. There is also an extended version of the course that covers 21 hours of teaching.More experienced riders should check out the California Motorcyclist Safety Program 1-Day Course, which covers intermediate skills and provides a DMV DL389 skills test waiver upon completion.The discounts may not be huge, but every little helps. More importantly, they will help you to improve your riding skills and could save your life at some point in the future.To qualify, the course must be approved and listed as an acceptable option by your insurance company.
Bundle Home, Car, and Motorcycle Insurance
Insurance companies want as much of your business as they can get, and if they offer multiple insurance products, including home insurance and car insurance, you could save by bundling them together.Known as a multi-policy discount, the savings vary by provider, but the average savings are around 5%. If you have multiple motorcycles and/or cars, you could save even more with a multi-car policy. The best providers offer discounts of up to 25% for multi-vehicle policies.
Good Rider Discount
Completing a safety course isn't the only way to prove your skills and reduce your insurance premiums. You can also benefit from a good rider discount, offered to riders who go several years without any at-fault accidents.The requirements for these discounts differ greatly, so check with your insurer to see what's available.For instance, Allstate has a Good Rider discount that applies to all riders who have no at-fault claims for at least 5 years. Progressive has something known as the Safe and Steady Rider discount, which applies to riders aged 45 or over with at least 3 years of riding experience and no accidents or motor vehicle violations in that time.If you're under 45 but have been riding for 3 years or more, you should look into the Responsible Driver discount, which also applies to motorcycle policyholders.
Install Anti-Theft Devices
If your bike is harder to steal, the insurance company is less likely to pay a claim, so they're usually willing to provide a discount when anti-theft devices are installed.These include disabling devices, which can prevent the engine from starting and even shut it off; tracking systems, which use GPS to locate a stolen bike, and U-locks, which are affixed to the wheel. Ask your insurance provider about these discounts and discuss other ways to keep your bike protected, such as storing it in a safe location.You could save around 10% by having these devices fitted. In the eyes of insurers, GPS tracking systems seem to be the most important, as they mean a stolen bike can be recovered.
Switch Providers
Some motorcycle insurance companies give you discounts for switching your policy to them. It is not always the best way to save money, though, and you should focus on switching to an insurance company that has the cheapest premiums overall, as well as the best reputation and customer support.
Join a Motorcycle Organization
Many motorcycle clubs offer an insurance discount to their members, along with other benefits. The American Motorcycle Association (AMA), for instance, gives its members discounts on everything from leatherwear and bike parts to maps and more. These organizations usually charge an annual fee ($49 for the AMA), but it may be smaller than the potential savings.In addition to the AMA, the following organizations usually have some kind of insurance discount:
The Star Touring and Riding Association
Honda Riders Club of America
BMW Motorcycle Owners of America
Gold Wing Road Riders Association
Harley Owners Group
Motorcycle Touring Association
Suzuki Owners' Club of North America
Riders of Kawasaki
You don't need to join a motorcycle club to grab these benefits, as they are also available elsewhere, such as with the AAA and AARP.
Pay Early or Setup Payment Plans
Paying for your policy upfront or setting up a payment plan can bring the costs down by a fraction. Allstate, for instance, has an Easy Pay Plan for automatic payments and rewards policyholders with a 5% discount when they sign up. You can save even more by opting for FullPay.
FAQs About Motorcycle Insurance Discounts
Can you negotiate motorcycle insurance?
You can. You might not be successful, but it doesn't hurt to ask. Negotiating can be effective when it comes time to renew. Oftentimes, your existing insurer will give you a high price for renewal. Instead, compare insurance quotes and see what other providers are offering.If they all offer substantially cheaper quotes, take that information back to your insurer and negotiate a better deal on your existing policy. If they refuse, just take your business elsewhere.
Why is my motorcycle insurance so high?
There are many reasons for an insurance quote to be high, including age (very young riders are charged considerably more than older and more experienced riders), driving history, and location.
Why is motorcycle insurance so cheap?
Motorcycle insurance can be expensive, but when you compare it to car insurance, it looks like a bargain. So, what's happening? Aren't motorcycles more dangerous?Well, yes, but they are also smaller and cheaper to fix on average. What's more, insurance policies are primarily composed of property damage and bodily injury components, and motorcyclists are considerably less likely to do damage to other people or cars.
Which companies have the cheapest motorcycle insurance?
It's hard to say, as it varies by location, age, motorbike, and several other factors. In California, Geico is usually near the top, but generally speaking, you will struggle to find much difference between major providers when considering all variables.
How can insurance companies afford to offer discounts?
Insurance companies offer discounts either as a way to encourage their policyholders to make better choices or to encourage them to join. In the first instance, the policyholders become better riders and more responsible bike owners, thus reducing the chance of claims and accidents. As for the latter, it improves the insurer's lead generation and ensures their profits keep ticking over.
Summary: Discounts for Motorcycle Insurance
From motorcycle insurance bundles and safety courses to anti-theft devices and early payment, there are multiple ways to save money on your insurance. So, after you compare quotes and find affordable motorcycle insurance options, check with the providers to see which discounts are available and start saving some money!