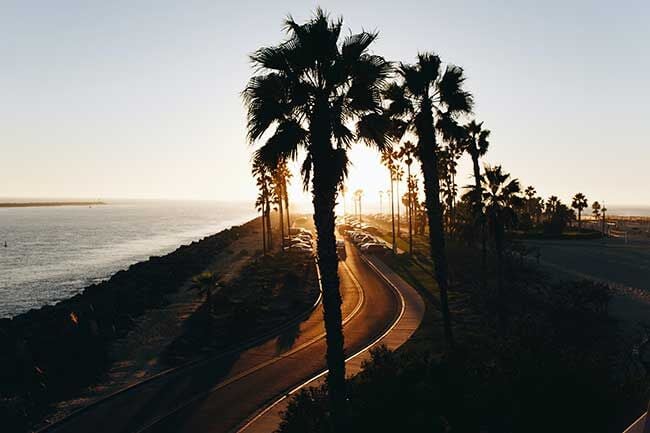 This post contains affiliate links to products and services. We may receive compensation when you click on links.
---
The average cost of car insurance in California varies from around $600 to $700 per year for basic coverage to around $2,000 to $2,500 for full coverage. But there are many variables that can alter these costs, including the insurance provider, driver's age, driving record, discounts, car, and coverage options.So, let's take a closer look at the real cost of auto insurance in California.
Compare Auto Insurance Quotes & Save!
To find the best rates, please check all that apply:
Best match based on your answers above:
What is the Average Cost of Basic Car Insurance in California?
Car insurance is a legal requirement in California (although it is possible to place a $35,000 bond/deposit with the DMV instead). Insured drivers are required to hold a minimum amount of bodily injury liability coverage and property damage liability coverage. The former covers the costs of bodily injury sustained by other drivers or pedestrians while the latter covers the damage to property, such as another vehicle:
$15,000 for bodily injury per person
$30,000 for bodily injury per accident
$5,000 for property damage per accident
The average cost for basic auto insurance in California is as follows:
18 years old = $2,205 per year
20 years old = $1,391 per year
25 years old = $900 per year
35 years old = $738 per year
45 years old = $717 per year
55 years old = $702 per year
65 years old = $732 per year
Minimum insurance does not cover the driver for damage to their own vehicle, nor does it cover theft, vandalism, weather damage, or collisions with trees and animals. It is usually sufficient to cover property and bodily injury damage following an accident, but drivers with a higher net worth are advised to purchase higher liability limits.
How Much Does Full Coverage Car Insurance Cost in California?
Full coverage car insurance includes both collision and comprehensive coverage. It provides a greater risk for the insurance company and comes at a much higher cost for the consumer.Take a look below for an example of how much full coverage car insurance quotes differ based on the applicant's age:
Age 18 = $6,502
Age 20 = $4,236
Age 25 = $2,884
Age 30 = $2,468
Age 40 = $2,291
Age 50 = $2,197
Age 60 = $2,155
Age 70 = $2,338
16-year-olds can expect to pay even more than 18-year-olds, as they are considered high-risk. However, if they are added to a parent's policy and utilize discounts such as a good student discount, the cost should be similar at around $6,000 to $7,000.
What Factors Affect Car Insurance Rates in California?
Car insurance companies set their rates based on anticipated costs and associated risks. The more likely that a driver is to make a claim and the more costly those claims are, the more expensive the insurance policy will be.Some of the biggest factors affecting this price include:
The Coverage Options
The difference between basic liability coverage car insurance and full coverage car insurance is significant, even if all other variables remain the same.Coverage options include:Comprehensive coverage and collision insurance: Covers the driver for damage to their own vehicle in the event of an accident, theft, fire, flood, animal collision, and other outcomes.Uninsured/underinsured motorist coverage: Makes up the shortfall in the event that the other driver doesn't have enough (or any) insurance.Medical payments: Covers some of the medical costs acquired by the driver.
Age
The Insurance Institute for Highway Safety (IIHS) notes that the majority of car accident deaths are caused by young drivers. The younger they are, the more likely they are to be involved in a serious car accident.As a result, car insurance gets cheaper with age until about 70, at which point the risk increases and the cost steadily rises.
Driving record
A DUI is a huge red flag to an insurer, as is a succession of speeding tickets or at-fault accidents. It indicates a high level of risk, and car insurance premiums will be high to negate that risk.
The vehicle
Car insurance companies look at the vehicle as well as the driver. Where comprehensive and collision insurance is concerned, they may look at how expensive it is to fix and replace, as well as how often it is stolen. As for liability insurance, they'll consider how much damage it can do.One of the things that surprises people is that motorcycles are often cheaper to insure than cars. It seems absurd when you consider that a motorcycle is more likely to be destroyed and its occupant is more likely to be seriously injured. But that's because liability insurance doesn't concern itself with the driver/rider, only with the vehicles they hit, and a motorcycle does much less damage to another vehicle/person than a car.
What Can't California Car Insurance Companies Consider?
In some states, a car insurance company can consider your gender when setting rates. Accidents are more common in males than females, and this is reflected in the quote.But this practice is not allowed in all states. Car insurance companies in California and Hawaii, for instance, must charge male and female drivers the same assuming all other variables are the same.A policyholder's education and occupation can't be considered either and this is true across the United States. Many insurers, including those in California, will not factor credit scores into the equation.
How to Get Cheaper Car Insurance in California
There are a few things you can do to bring car insurance costs down and make those premiums more affordable:
Look into the CLCA program
Established in 1999, California's Low Cost Auto Insurance Program (CLCA) was designed to provide low-income drivers with more affordable liability insurance. It reduces the minimum coverage required to the following:
$10,000 for bodily injury per person
$20,000 for bodily injury per accident
$3,000 for property damage per accident
The program is available to drivers who fall below the federal poverty level and meet the following requirements:
Are at least 16 years old
Have a valid California driver's license
Have a vehicle worth less than $25,000
Have not had any at-fault accidents or violations in the last 3 years
Don't have more than one point on their license
Shop around
Unless you get very lucky, the cheapest car insurance isn't available from the first company that you try. So, shop around, compare car insurance rates, and see which ones offer the best price for the coverage you need.
Change coverage options
You need the minimum coverage amount, you can't cut corners there, but do you need comprehensive or collision insurance? Sure, they can provide more cover in the event of an accident, but if your car is cheap and replaceable, that cover might be unnecessary.
Lower the deductible
The deductible is the amount you pay out of your own pocket. It can have a sizeable impact on your car insurance premiums—the higher it is, the lower they will be. Of course, a high deductible will also leave you out of pocket in the event of an accident, so keep this in mind.
Check for discounts
A clean driving record should save you a few bucks on your car insurance. Setting up auto-pay or prepaying for the full year may also shave a few percentage points off the total. Other possible savings include bundling, where you add multiple insurance policies from the same provider; driving courses, where you prove you're a safe driver by completing courses, and good student discounts, which task students with maintaining a respectable GPA.Check with your insurance company to see what discounts are available.
How much does car insurance cost in California per month?
It depends on the driver's age, record, and numerous other variables, but the average is around $200.
How much is car insurance in California for a 25-year-old?
25-year-old drivers in California can expect to pay around $900 for basic coverage and just shy of $3,000 for full coverage.
How much is car insurance in California for a 30-year-old?
The average car insurance cost for a 30-year-old is around $800 for basic coverage and $2,500 for full coverage.