At San Diego Magazine, we have always combined working with working out, to varying degrees. We've dabbled with treadmill desks and flirted with (the idea of) standing meetings. We've invited trainers to the office and rallied each other for afternoon plank challenges in the conference room. We're even gearing up for Sweat San Diego at the Catamaran Resort on May 12. We like fitness! But the walking meeting has never really taken off (at least on the editorial side). We have too many photos and layouts to look at and mark up.
But what about the walking interview? All you need is a phone to record the conversation. (As long as you don't stroll past a lot of noisy construction sites… but hey, I did a "sitting" interview at The Lot at Liberty Station and hoo, boy, those planes. I felt like those actors at the old Starlight Bowl, having to pause mid-sentence.)
I did my first walk-and-talk for a Q&A in the May issue, and I want it to be a recurring thing. After our very own Joyce Glazer retired, I didn't want her Celebrating Women column to go with her. But in resurrecting it, I thought I'd try something a little different—something in the very spirit of the successful, multi-tasking women we celebrate. Instead of ladies who lunch, we would be women who walk.
My first interview was with Kimberly Herrell, President of Schubach Aviation in Carlsbad. (The planes at Palomar-McClellan Airport were nothing compared to Liberty Station, obvi.) When I suggested we walk, I wasn't sure how she would take it. It turned out, she hadn't been sure, either. But Kim showed up in gold tennis shoes, ready to go, and suggested we explore a nearby park she had never had time to visit. It was perfect! I also got a tour of the hangar and got to go inside a gorgeous new jet. I felt like a Real Housewife. (Sidenote: Did you know Schubach has 100-percent cashmere, monogrammed blankets for a few clients who like to know they're not using other people's blankets? Posh!).
It was a free-flowing and productive interview (read it here!). In addition to great conversation, we got in about 6,000 steps, and we got our Vitamin D.
I think walking meetings are the future for multi-taskers, working parents, and everyone else who is too busy to move. (I've since taken 8,000 steps on the Embarcadero with a future Celebrating Women subject!) Walking interviews: It's a thing.
Who wants to walk with me next?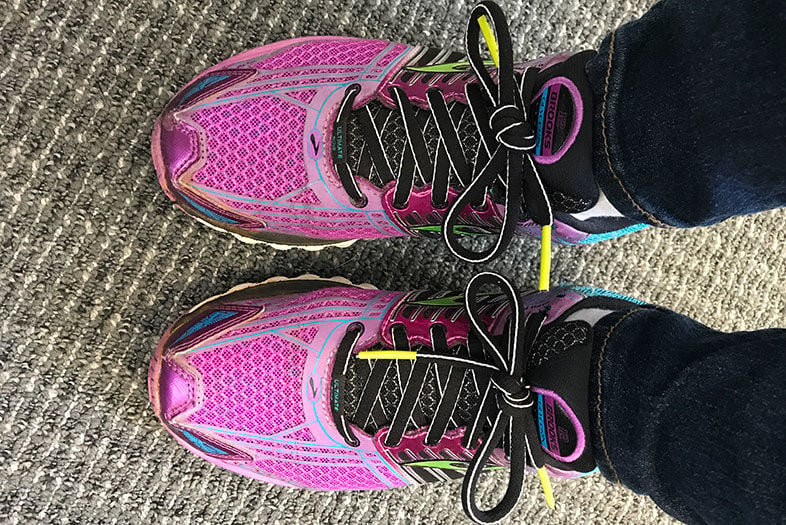 Workin' on my fitness while I'm workin'.