HI, THERE!
Welcome, Comic Con people, to San Diego! We are so glad you are here. You comprise one of our largest convention groups of the year. Conventions are important to our city. So YOU are important to our city.
AND NOTHING SAYS IMPORTANT LIKE A TOUCAN?
Yeah, we were wondering about your new mascot. I think we missed the press release on that one.
YEAH, YEAH. GET TO THE RESTAURANT RECOMMENDATIONS.
We know many of you have been here before. Looking for Croce's? It moved! A lot has changed over the past few years. Here's our newest guide to Gaslamp stuff, and here is our food critic's blog of restaurant news, all over town. And here is the big giant list of the best restaurants, as voted by readers and our critic, just a couple months ago.
WHAT A LOVELY CITY, EH?
YOU KNOW, YOU SHOULD REALLY STAY ANOTHER COUPLE DAYS AFTER THE CONVENTION…
If you're lucky enough to finagle that, here's what we recommend: Ocean Beach, Solana Beach, Asian Food, tacos, SUP, art, brunch, beer, a sunset trail run. And maybe another drink.
Enjoy your stay with us and, again, thanks for coming!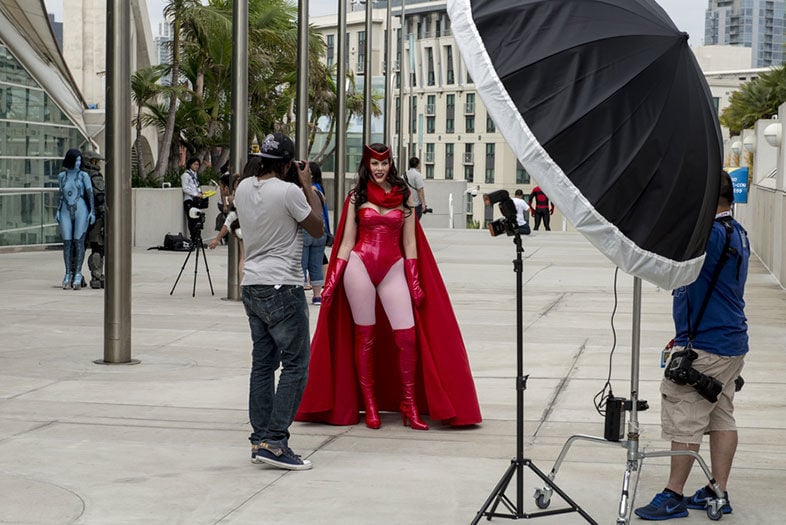 Participants attend the yearly Comic-Con convention on July 20, 2013 in San Diego, California. | Photo: just asc