With two thriving locations (La Jolla and North Park), Mimi & Red is the quintessential San Diego boutique—stylish with a casual beachy vibe. Here, co-owner Michelle "Mimi" Cirocco talks current trends, must-haves, and fashion memories. 
1. Can you give us a brief history of Mimi & Red? How long has it been open? What inspired you to open a boutique?
We opened Mimi & Red on April 13, 2007. Co-owner Rhondda Begley and I were over our jobs (I was a bartender and she was a general manager at Buffalo Exchange) and we both had an interest in fashion. Rhondda went to Otis College of Art and Design and I have no education in the industry except for the love to shop. We really didn't know what Mimi & Red would turn into, and how much our love for the shop would just keep growing and growing!
2. What are three words to describe Mimi & Red?
Gem, free spirit, personal.
Every girl goes through her first date, bridal or baby shower, a trip to Vegas, a birthday or vacation, and they come to us to find a perfect outfit. That's special! It really makes our customers feel like family. We love that our stores can have a daughter, mom and grandma come in and shop together and all leave with something. As a buyer I make it personal and that means the world to me.
3. What're your favorite items/trends right now?
My favorite trend right now is floral print. It's the 1990s all over again for me.
Kimonos are huge right now, too. They add a pop of color with a cool twist to a simple outfit.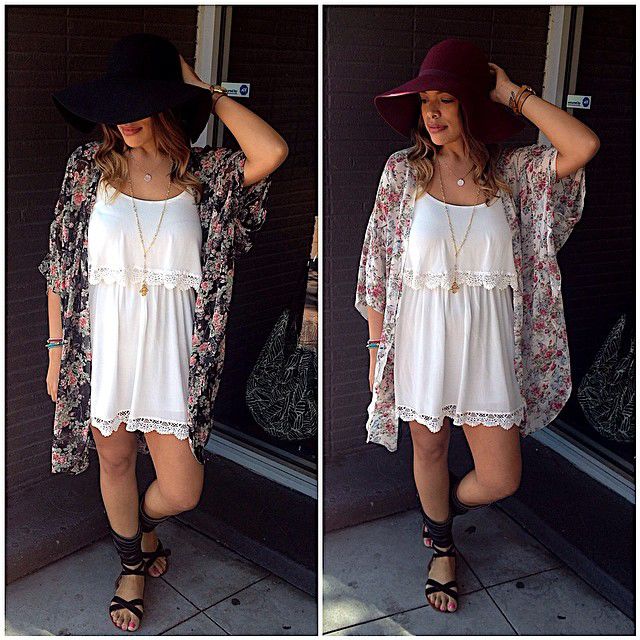 I love crystal jewelry, palazzo pants and knit bell-bottoms. I'm all about comfort but looking cute.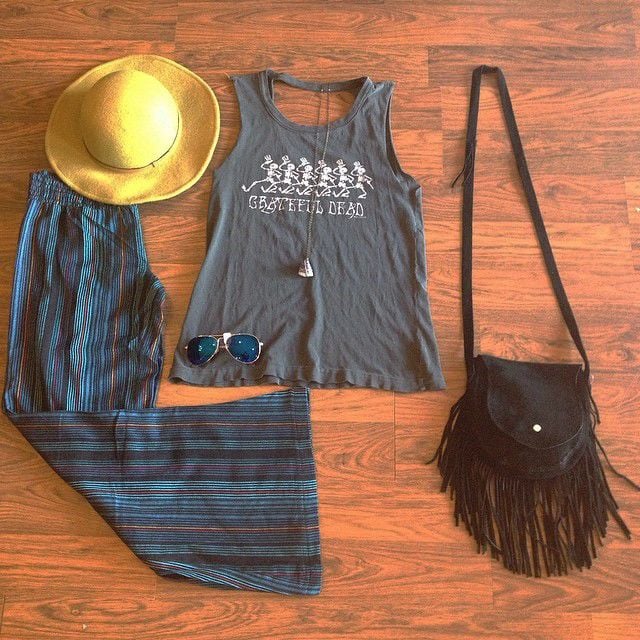 4. What's your earliest fashion memory?
Oh my gosh, I wanted Guess jeans so bad as a kid; I wanted the triangle logo on the butt pocket. Also, L.A. Gear shoes with colored laces and scrunch socks. They were so bad!
I also loved Diane von Furstenberg. I remember seeing her patterns and prints in stores as a kid. She's an icon.
5. What's your favorite outfit to wear?
My favorite outfit is denim bottoms, whether it's skinny jeans, DIY shorts or destroyed boyfriend jeans, a rocker t-shirt, and a splurged-on nice bag. Adding a fun leather jacket and cute shoes or boots is great. I try to change my style, but I feel my best and most confident in my clothes, so I don't branch out too often unless it fits me really well.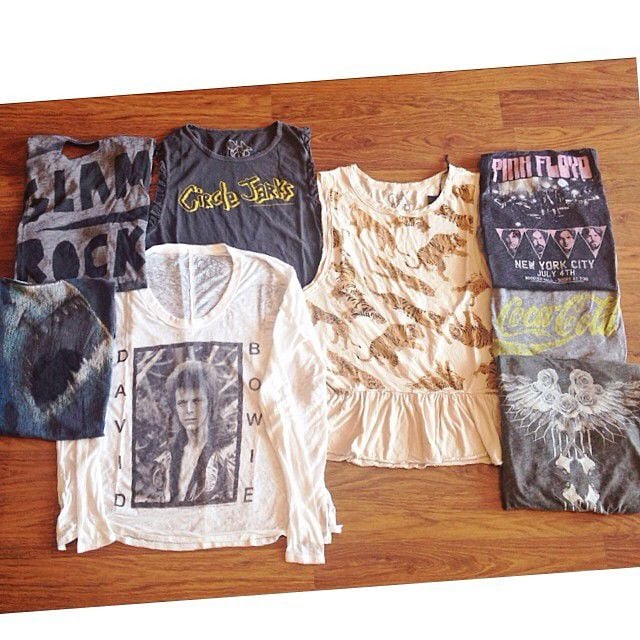 All photos courtesy of Michelle Cirocco