Amid a crazy year, we're still finding plenty of things to be thankful for—starting with San Diego's many small businesses. This Small Business Saturday, you can still show your support for our local boutiques by shopping online and getting a head start for everyone on your holiday list (yourself included, it's been that kind of year). Find fashion-forward clothing, home goods, colorful giftables, and much more—these are our picks for local online shopping.
Beauty
The health-conscious shopper will want to stock up on Thread and Seed's curated selection clean beauty products from 20 unique brands. Can't decide? Purchase a gift box to try a few different products! Thread and Seed is also offering 'Holiday Vibes' boxes specially curated to get you into the holiday spirit.
Give the gift of a great skincare routine at Shop Good. The clean beauty shop focuses on holistic wellness with makeup products and skincare that are all eco-friendly and green conscious. You can even purchase an at-home facial package to bring the spa right to your home.
Clothing and Accessories
The Encinitas-based menswear store offers premium selections of clothes, accessories, and footwear that are both functional and fashion forward. In addition to their online store, Lone Flag is offering private appointments for those that still want to shop in store.
With a mix of contemporary and vintage pieces, Timshel puts the spotlight on sustainably-sourced and ethically-made products. Shop here for a minimalist's approach to clothing, jewelry, and home gifts. Take advantage of being a local with their discount for free San Diego-based shipping!
Shop Mimi and Red to add trend forward picks to your hippie-chic wardrobe. The boutique has an ever-changing inventory of new styles and silhouettes from over 35 unique clothing brands. You'll find your Zoom holiday party look here!
Band tees, event dresses, eye-catching everyday wear—you'll find it all at Van De Vort. The clothing boutique houses an expansive collection of edgy fashion inspired by global trends.
Child of Wild offers a thoughtful collection of jewelry and accessories that are representative of cultures from around the world. From authentic turquoise pieces from Navajo and Zuni artists to necklaces and chokers sourced directly from Istanbul, each piece is one-of-a-kind and rich in history.
Skateboarders, shop cool streetwear and new rides from over a dozen select brands to support this North Park staple. The shop also offers stylish backpacks, beanies, and other accessories to complete the look.
The Gold Dust Collective houses the handmade work of three artists. Find celestial and natural stone jewelry at Flight of Fancy, leather goods and boots at El Gato Montes, and stylish hats from Haberdash. Take advantage of their upcoming sales and specials on Black Friday, Small Business Saturday, and their one-year anniversary on December 5.
The co-op Oceanside hub is home to a number of creatives with online stores to support. From Mr. B's Necessities, Parks Project and Wild Habit to Rais Case, Mar y Lana and more—shop all of your handmade necessities here. Find the full list of residents on their site!
Home Goods and Decor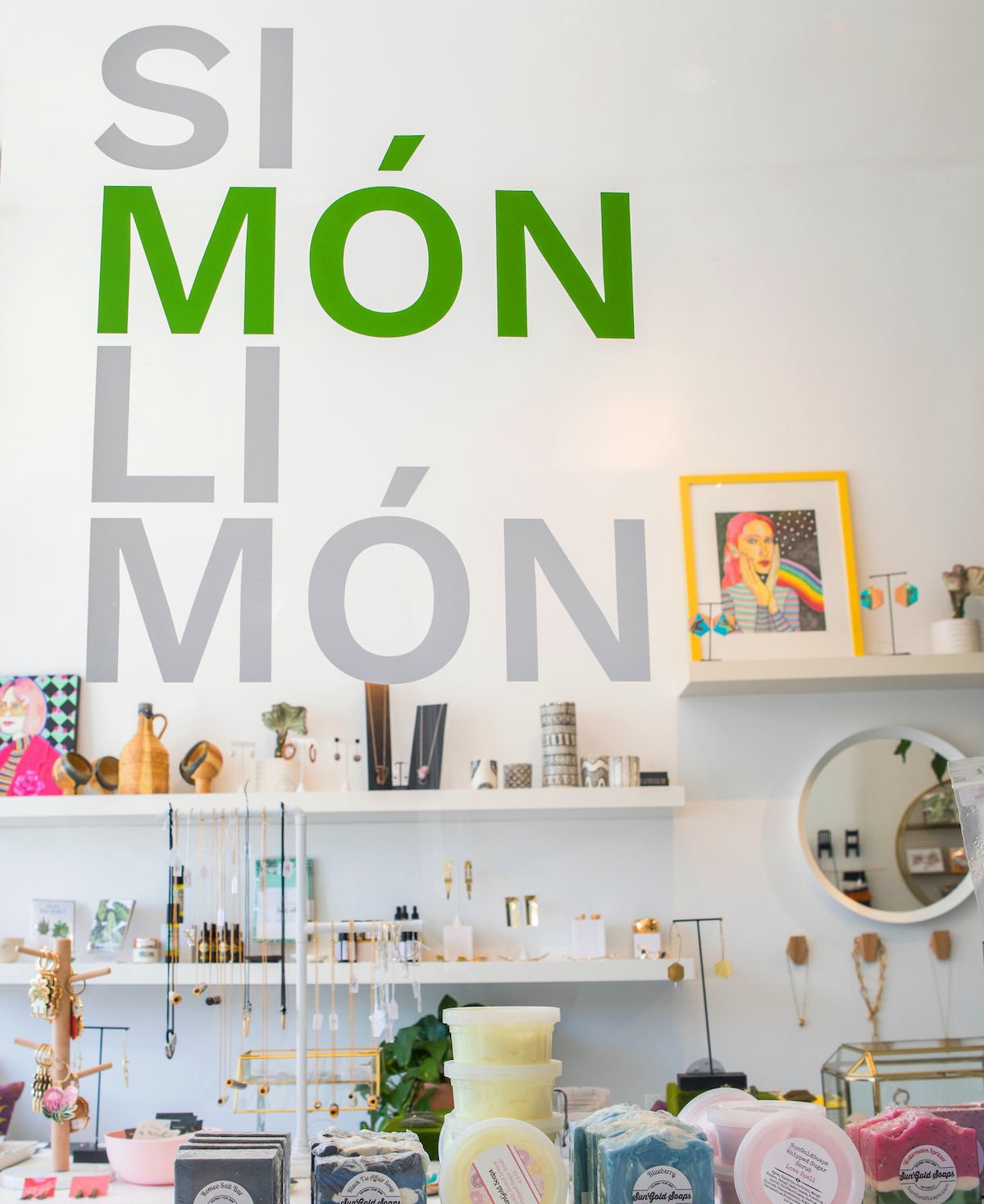 Becca Batista
Handmade gifts and home goods are the name of the game at this colorful Barrio Logan brick-and-mortar. Shop jewelry, accessories, stationary and more, all made by artists from San Diego and Tijuana. Your selections can also be scheduled for curbside pickup online.
Add a feminine touch to your space with a new piece from Gathered Home. The mother-daughter duo offers a collection of colorful decor and functional items for every room in the house. Don't know what to gift? The online store offers the duo's top picks for giftables!
The home goods shop is divided up to catch the eye of every kind of homebody, including kitchen enthusiasts, gardeners, and DIY-ers. Gift a bottle of wine in one of their colorful, art-forward wine bags or go kitsch with 'stick of butter' ornaments!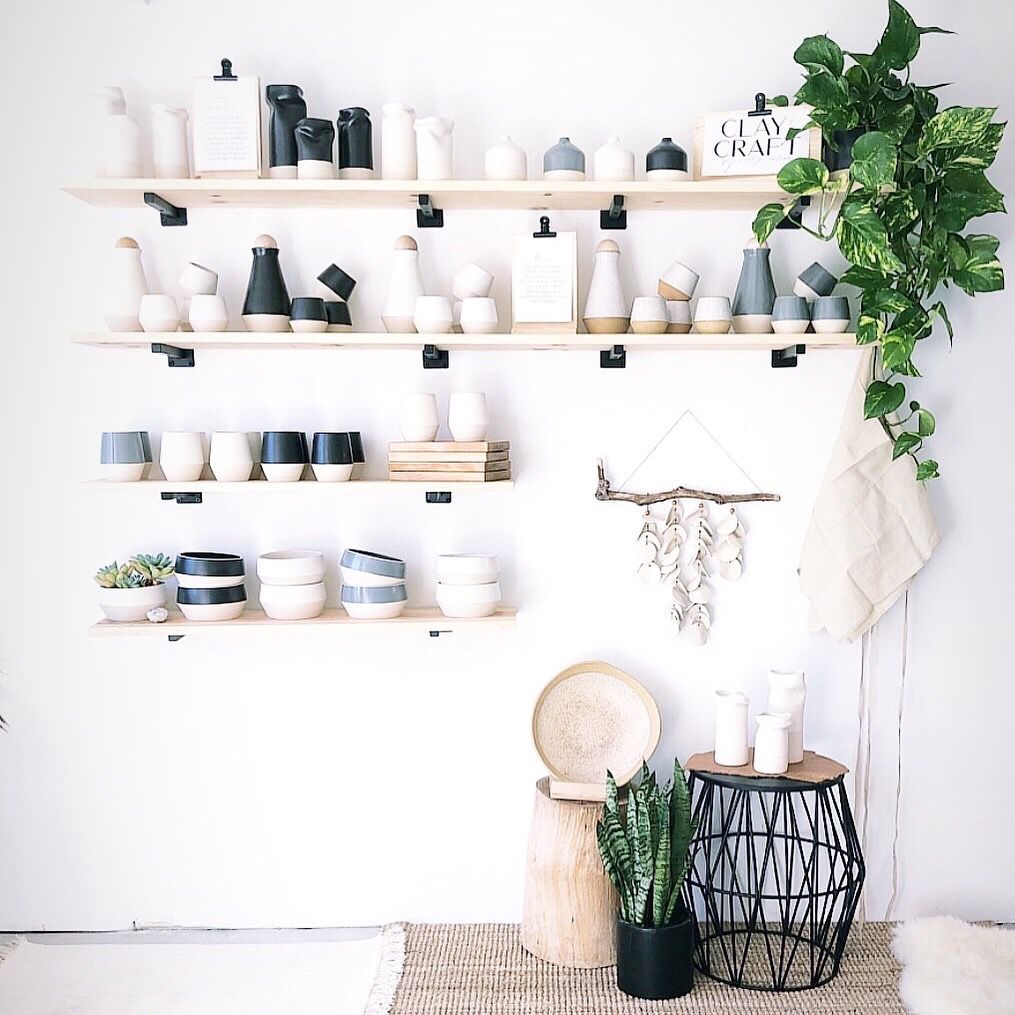 Nicole Novena's ceramic and handcrafted pottery pieces are all designed through a minimalist's eye. Right now you can purchase items from the modern collection and take advantage of free shipping, both available for a limited time.
This colorful store has been a long-loved staple in the San Diego community. Find a wide variety of handcrafted Mexican imports—from art prints and mementos to fiesta decor and candies—and curated grab bags with surprise goodies. The shop has gift ideas online for everyone in the family to make your holiday shopping a little easier.
The beloved lifestyle boutique (and it's two sister locations in Liberty Station and One Paseo) offers their inventory of sweet gifts and stylish home goods all online. Yes, you can even purchase a potted plant to keep you company during social distancing.
Moniker General blends style with function to provide a varied offering of beautiful home goods, handmade bags, locally-made accessories, candles and much more.
Your source for every kind of celebration, Hi Sweetheart is a must-shop for sweet gifts, cute cards, stationary, home goods and more. Giftables are a no-brainer here, so think of it as a one-stop shop for everyone on your list!
Current Collective made the recent switch to live exclusively online. There you'll find all of the curated gifts that make them a beloved staple in the small biz community, with accessories, home finds and vintage pieces.
Plant lovers can still put their green thumb to work through Wild Island Collective. The shop is continuing to sell their plants for curbside pick-up or delivery through their Instagram stories.
The South Park storefront's online shop is well-stocked with all of our favorite finds. From home goods and hostessing gifts to children's toys and DIY kits, there's something to keep everyone busy.
The husband-and-wife duo has created a successful home brand reflective of the California lifestyle. Shop hand thrown dishes, wool throws, and fragrances inspired by the region's dreamiest locations.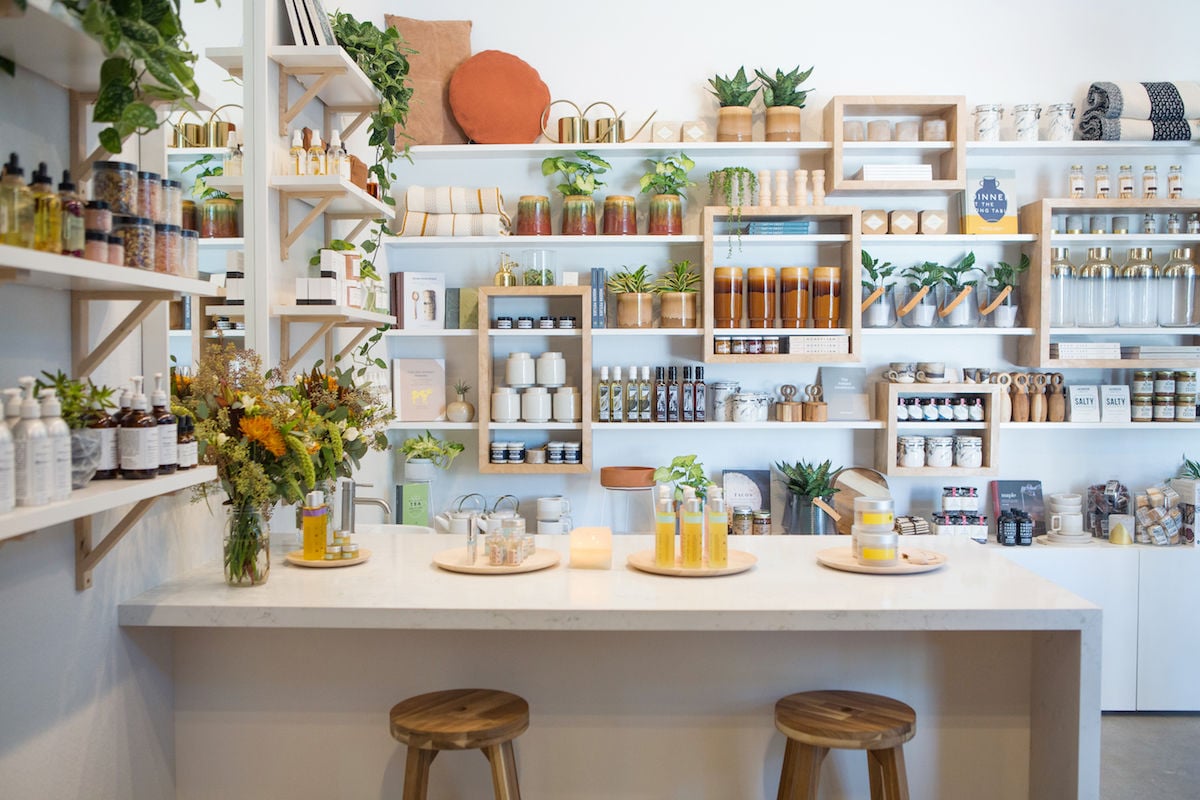 Becca Batista