We're here at Ballast Point Brewing in Little Italy, and today, we have Colby Chandler, Ballast Point's vice president and specialty brewer. Colby is the second-longest employee of Ballast Point—he's been with the company for 23 years. He was involved in the creation of their award-winning flagship beer, Sculpin, where he took two gold-medal-winning IPAs and melded the recipes into one. His version of their two beers is the Sculpin you know today.
Today's special guest is Chef Travis Swikard. Travis is opening one of the city's most anticipated restaurants, Callie, in the East Village, which we talk about in the Neighborhood Guide in the March issue. Callie is filling the space on Tenth Avenue where Bottega Americano was. Travis grew up in Santee, and he recently moved back to San Diego after working in New York City with acclaimed French chef Daniel Boulud for over a decade. Travis wanted to get back to local, fresh ingredients and a place to raise his two kids. Callie is his first solo restaurant.
For Two People, $50, Travis chose Don Bravo, a small taco shop in La Jolla. David chose Tabu Shabu in North Park, and Erin liked happy hour at The Prado. Troy's pick this week are the frittelle cacio e pepe (savory Italian donuts) from Cori Pastificio Trattoria in North Park, which he reviewed for our upcoming April issue.
In Hot Plates, we talk about Prep Kitchen closing its doors in Little Italy, and Rock Bottom ending its run after being in UTC for over 20 years. The popular Food Network show "Restaurant Impossible" is taping at Kaiserhof, the German Restaurant in Ocean Beach. Normal Heights is getting a "hipster 7-Eleven" that's going to open soon, complete with craft beer, a fro-yo bar, taco shop, and of course, kombucha on tap. We're only one of the three cities in the country to get the company's new "Evolution" stores.
Thanks for listening, and we'd love to hear from you! Call us at 619-744-0535 and leave a message. Or if you're too shy to call, you can email [email protected]. You can give us your recommendations for Two People, $50, tell us about any news happening in San Diego's culinary world, or let us know who you'd like to hear featured as a guest on the podcast.
Subscribe to the Happy Half Hour on Spotify, iTunes or Google Play, or listen below.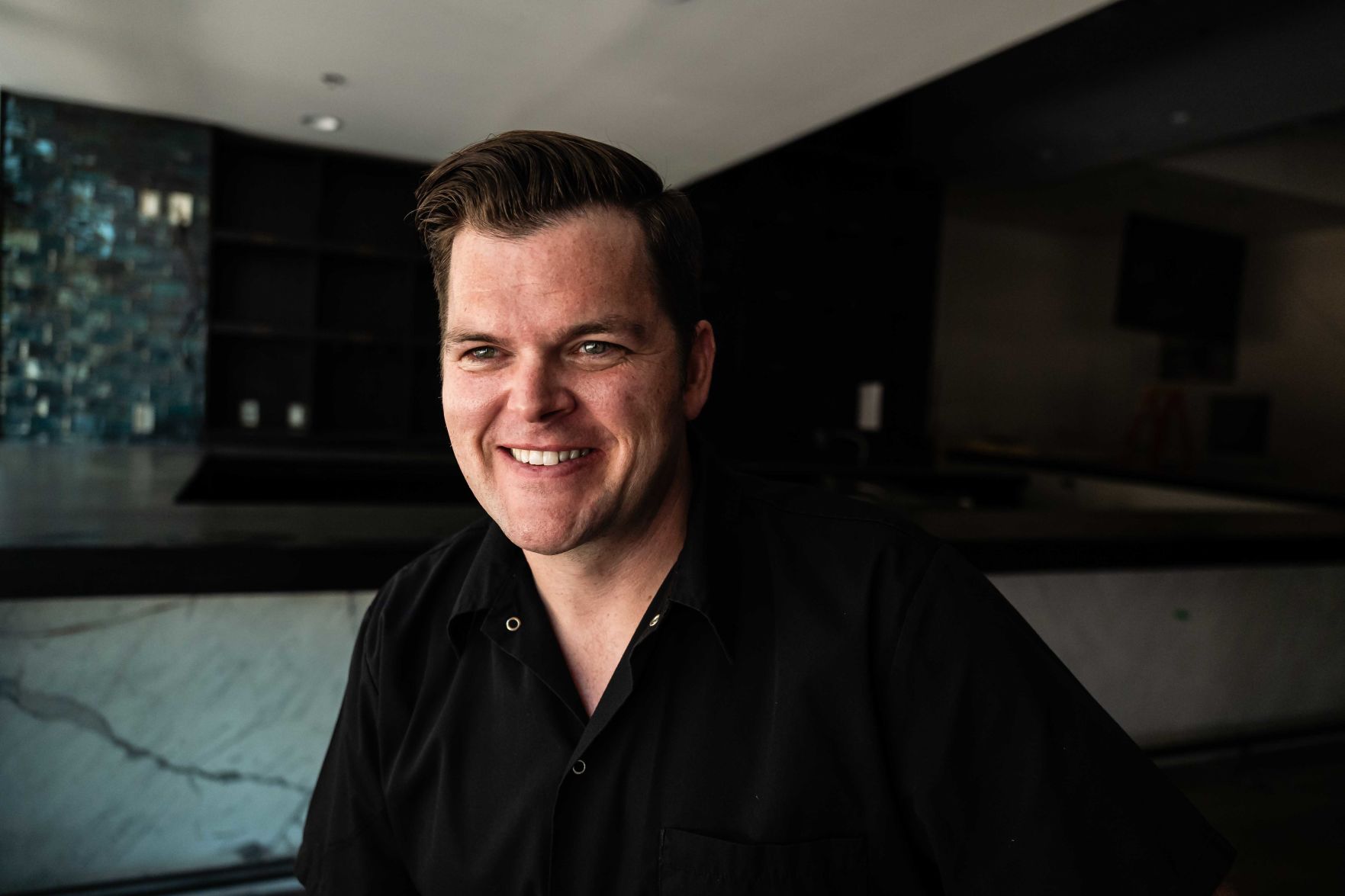 Photo courtesy of Travis Swikard