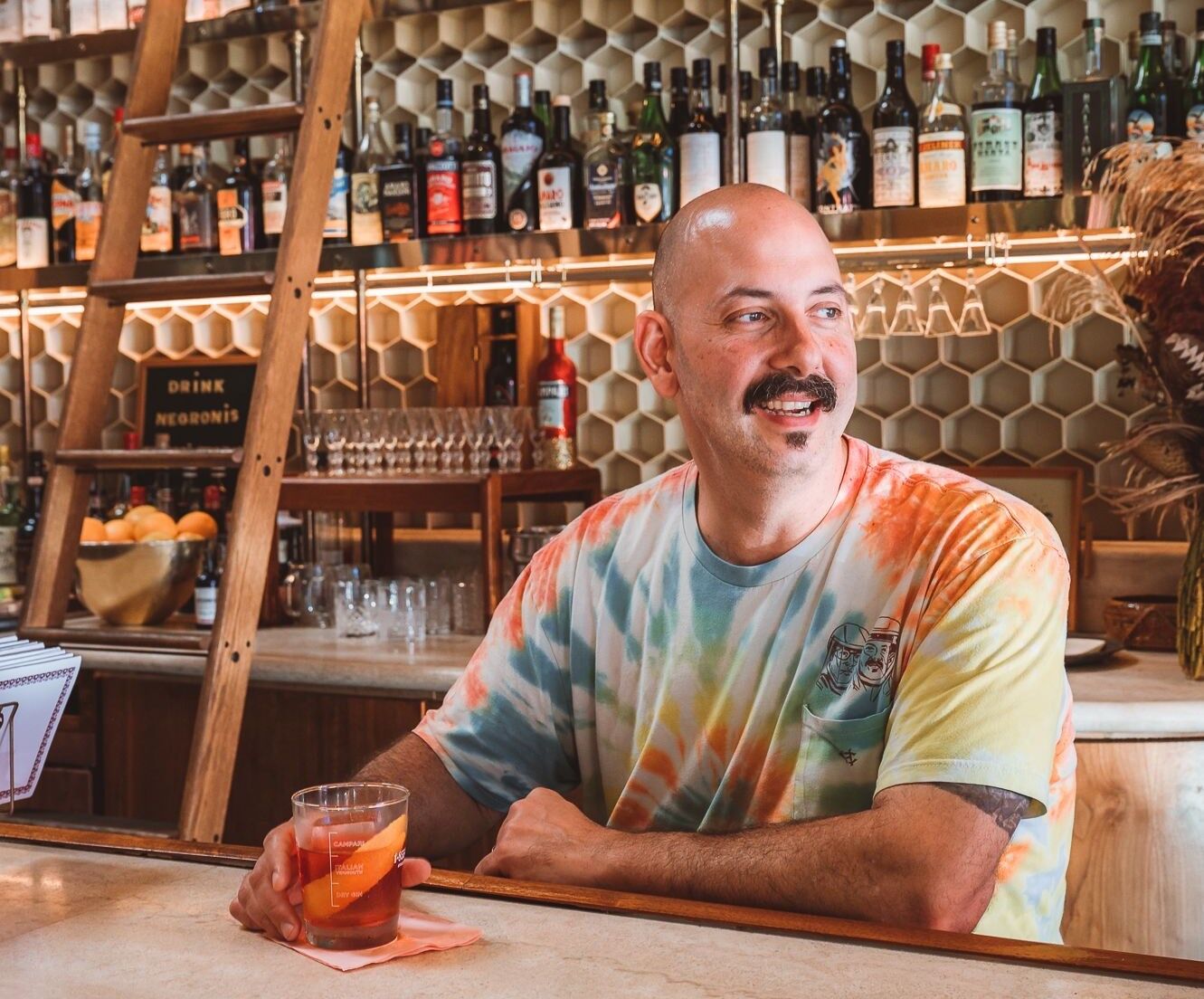 There are enough excellent brunch restaurants in San Diego that waiting hours for a seat at Morning Glory—Little Italy's rose-hued bastion of breakfast pork belly and morning booze—feels, admittedly, a little silly. Our out-of-town friends gaze forlornly at happy, well-fed-looking strangers while we assure them that the forthcoming pancakes will be worth the delay. "There's a Champagne vending machine," we promise.
Maybe it's the pink tile ceiling. Or the trippy mirrored bathroom. But that doesn't explain why we'll join similar queues for a speakeasy at Westfield UTC in La Jolla or a hi-fi music bar in North Park. The common thread, of course, is the group that owns them: Consortium Holdings, the culinary and social company behind 19 of San Diego's buzziest restaurants and bars.
It all started with an East Village burger bar, and now… well, soon you'll be able to lay down your head at Consortium's first crack at an overnight concept. Last year, CH purchased the Lafayette Hotel & Swim Club and set about revamping the iconic hipster haunt from top to bottom. When the joint reopens its doors this year, hotel guests (and all us locals) can line up at seven fresh food and drink establishments.
We sat down with their director of education and development (and founding member), Anthony Schmidt, for a breakdown of CH's ascent to local glory. Anthony talks about his past life as an associate professor of speech and debate at SDSU, where he'd lecture in early morning classes after moonlighting as a bartender by night.
His early years behind the bar taught him that great drinks aren't merely about precision and technique. Anthony believes that CH owes their hold on San Diego's heart (and Instagram feed) partly to a willingness to invest in the next generation of mixologists. "The greatest bartenders in the world make other bartenders better," he says.
In food news, SDM's 2022 Restaurant of the Year—chef Travis Swikard's Callie—is opening up a new rooftop event space in April. Common Theory Public House is coming to Otay Ranch and will be joined by Realm of 52 Remedies and Woomiok next door. Lastly, the team behind Azuki Sushi is opening omakase-only restaurant Kinme on March 15, replacing Hachi Ramen in Banker's Hill.
Anthony and Troy both raved about birria on "Two People, Fifty Bucks." For Anthony, Fernandez Birrieria's rich tendon taco is where it's at; Troy went for Birrieria Don Rafa's sauce-drenched birria quesadilla. David headed to Gaslamp Lumpia Factory for chicken lumpia and a pork sinigang soup.
See ya next week!