Welcome back to the Happy Half Hour! Joining us in the studio today is Lara Worm, co-founder of Bivouac Ciderworks in North Park. We've mentioned Bivouac before on the show, and you're probably familiar with the brand, but we share the big news that they just recently released their ciders in cans—including the popular San Diego Jam. You can buy the cider at BevMo, Jensen's and Barron's, and soon they'll be available in Orange County.
We learned that Lara has had an interesting career path before founding Bivouac: She was a federal prosecutor in Washington, D.C. In 2015 she moved back to San Diego and still worked as an attorney, but she was pitched the idea to start the brewery by her current business partner, Matt. Lara is now with Bivouac full-time, and the company just celebrated its second anniversary.
In Hot Plates, we talked about the new brunch spin off of Breakfast Republic, Gaslamp Breakfast Company, opening on Sixth Avenue and J Street. Del Mar is getting a big food hall, called The Sky Deck at Del Mar Highlands, later this spring. A food truck in South Park, Shawarma Guys, were named the No. 1 place to eat in the country by Yelp. And Troy is still on the hunt for the best birria restaurant in San Diego!
The Hot Topic is zero-proof distilled spirits, which ties in perfectly with "Dry January." Several companies have come out lately with distilled "spirits" that they say taste just like vodka, gin, or even rum and whiskey, but have no alcohol. We're aware of two big brands that you might see in bars around town: Seedlip, a clear herbal tonic from the UK, and Lyre's, a line of alcohol-free spirits from Australia. Sycamore Den in Normal Heights carries Lyre's, and we wrote about this trend in the current issue of San Diego Magazine.
For Two People, $50, Troy picked Carnitas Las Michoacánas. Lauren liked Vina Carta Wine Shop and Bar, with sandwiches from Mona Lisa Italian Foods, and Lara selected Olympic Café.
We want to hear from our listeners! Do you have a question for Troy about what it's like to be a restaurant critic? Need a restaurant recommendation? Is there a guest you want us to book on the show? Let us know! You can call us at 619-744-0535 and leave a voicemail, or if you're too shy, you can email us at [email protected].
Subscribe to the Happy Half Hour on Spotify, iTunes,  Google Play and  iHeartRadio! Or you can listen below.
Find all episodes here.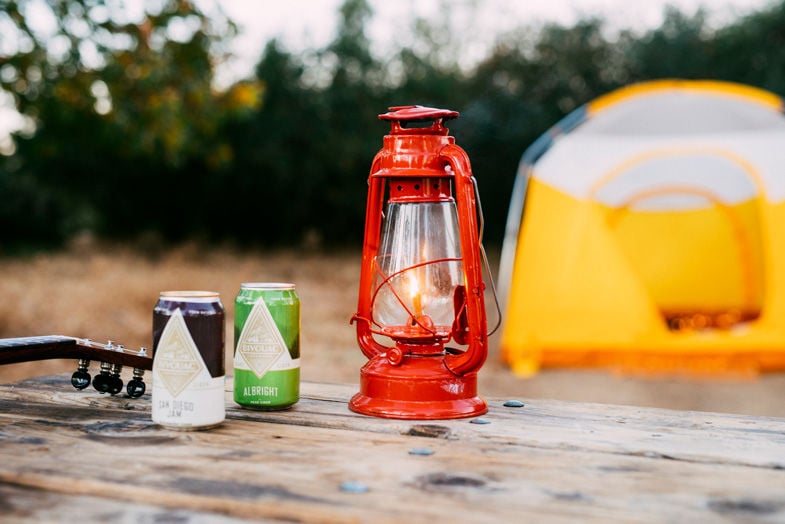 Paula Watts