Welcome back to Happy Half Hour! This week we have two special guests, Jamie and Marie Brawn, owners of Homestead Solana Beach. The business—which served locally-sourced gluten free, vegetarian, and vegan food—was inspired by the duo's own home cooking for their sons who both have food allergies. But like many, the pandemic forced them to switch gears; and the idea was born to turn Homestead from an eatery to a neighborhood market.
Jamie and Marie were running both their catering company and Homestead before the pandemic hit. When they shut down the catering company, Homestead was forced to float on its own and adapt to a changing landscape. While food and drinks are still offered, the neighborhood market they launched has become the heart of the business, stocking the shelves with locally sourced and unique goods. For Jamie and Marie, "locally sourced" doesn't just mean from the San Diego area, but any small business that has their own story. This philosophy has opened the doors to bringing in items like imported gluten-free pasta from Italy and fresh seafood sourced just outside of Jamie's hometown in Maine and shipped overnight, never frozen.     Part of Homestead's goal is to bring dining experiences you would typically only find in Little Italy or North Park to Solana Beach. To fill their niche in the community, all the items on the shelves at Homestead are a little different than what you would find in the surrounding stores. In addition to those small-batch food products, they also serve food and drinks on the patio, and are preparing to launch a raw seafood bar. Jamie and Marie are looking for more people to help bring the craft food scene to Solana Beach. With a few more restaurants, Jamie and Marie believe Solana Beach will be well on its way to providing an experience like in Little Italy, where you can find somewhere great to eat just by walking around the neighborhood
In Hot Plates, Stone Brewing World Bistro and Gardens welcomes Chef Rich Sweeney to lead the Liberty Station location and Chef Israel Ortiz to take charge of the flagship in Escondido. Verbena Kitchen, a new restaurant by Chef Ronnie Shwandt featuring a seasonal menu, is opening in North Park at the end of June. Vegan, Chicago-style hot dog pop up Chicago Not Dogs is opening a brick and mortar in the former location of The Modern Vegan this summer. Pacific Hotel opened their second restaurant called High Low and serves up fun dishes like squash blossom breakfast enchiladas and buttermilk and Indio corn pancakes. Best Restaurant voting has just started and will continue until June 15th, make sure to check out the results in September!
In Two People for Takeout/Two People for $50, Jamie and Marie's favorite takeout spot during the pandemic has been Himilayan Kitchen in Encinitas for their chicken tikka masala and a triple order of naan. Troy's quest for the best donuts in San Diego brought him to Dark Horse Coffee Roasters which serves an Earl Grey vegan donut from Skinny Donuts with frosting that tastes exactly like Fruit Loops. The pozole soup at Brother's Mexican Restaurant is David's pick for the week. My recommendation is to check out Shawarma Station in OB for their rib-eye beef fries.
Thank you for listening! As always, we want to hear from our listeners. Need a restaurant recommendation? Is there a guest you want us to book on the show? Let us know! You can call us at 619-744-0535 and leave a voicemail, or if you're too shy, you can email us at [email protected]. See you next week!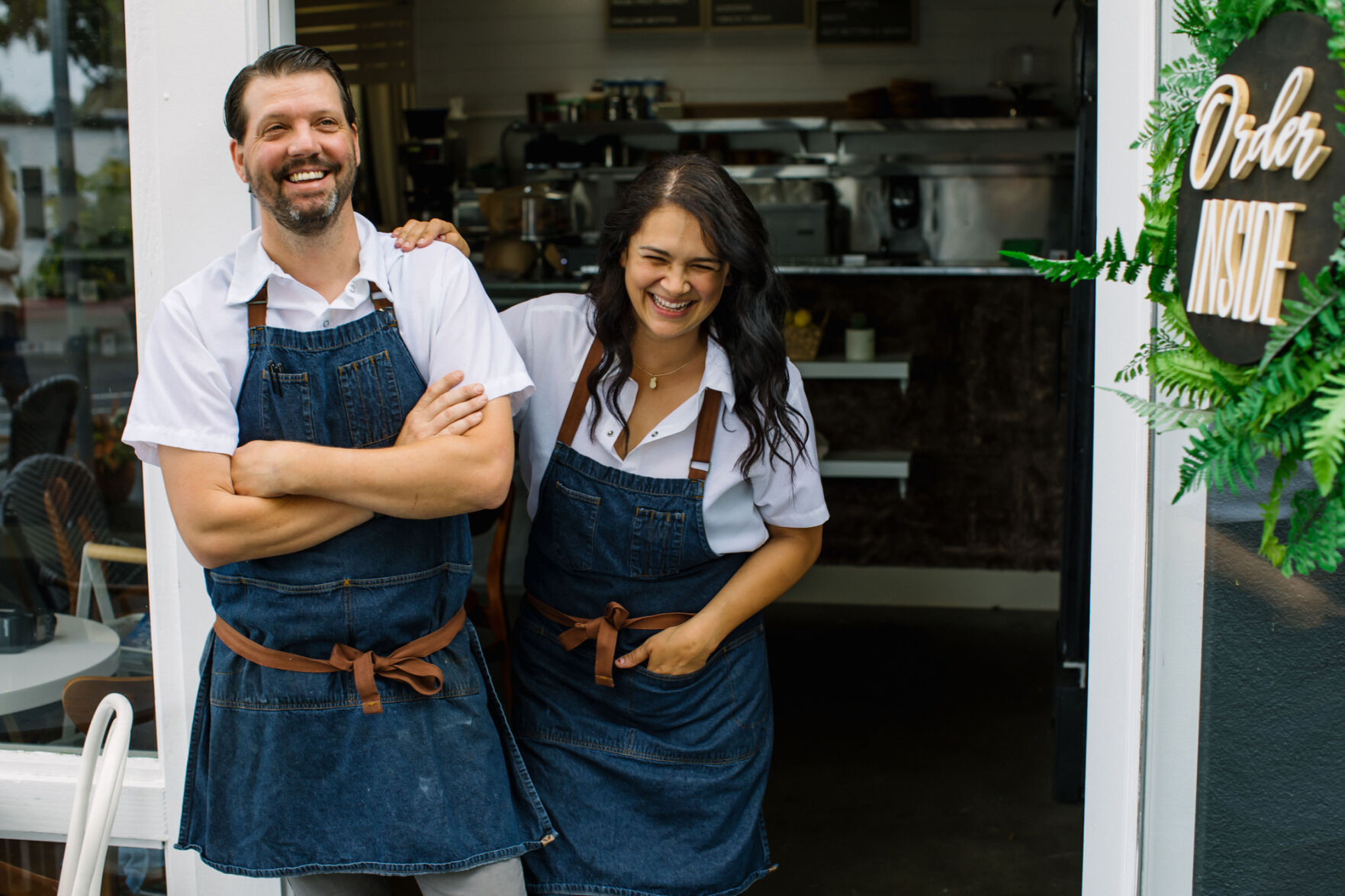 Courtesy of Homestead